Contractors may pay thousands of dollars a year in insurance. Some types of insurance, like workers' compensation insurance, are mandatory, while others provide a just-in-case safety net for both funding repairs and replacements and helping you recover from lawsuits. This guide will walk you through the types of insurance, what they cover and how they can protect you.
Who is considered a contractor?
In the context of insurance, a contractor is someone who works with their hands. This could be in a wide range of roles. These are some specific types of contractors:
Electricians
Plumbers
Carpenters
Painters
Landscapers
Construction workers
Handymen
HVAC installers or repairmen
Notably, for insurance purposes, the term "contractor" is not the same as the tax term "independent contractor." Many people in all fields work as independent contractors; however, most of them do not need contractor insurance. The above workers, though, do need this type of insurance since their work carries a greater risk of injury.  
What is contractor insurance?
Contractor insurance is a type of insurance coverage that contractors take out to minimize the financial burden they might face due to work-related accidents. Ideally, your insurance policy will cover your business for any damages, legal fees and other liabilities should a work-related accident or hazardous exposure occur. [Need contractor insurance? Check out our recommendations for the best insurance providers.]
Types of insurance contractors need
Some types of insurance for contractors are mandatory, while others are recommended.
| | |
| --- | --- |
| Contractor general liability insurance | Mandatory |
| Workers' compensation insurance | Mandatory |
| Contractor professional liability | Recommended |
| Business owners policy for contractors | Highly recommended |
| Builder's risk | Highly recommended |
Here is a breakdown of each type of insurance.
Contractor general liability insurance: Mandatory
Annual premium cost: $380-$1,500
Like workers' compensation insurance, most states require contractors to take out liability insurance. Even in states that don't, it's a wise precaution, as it protects your business from expenses you could incur if a non-employee is injured on your site or property.
What contractor general liability insurance covers
General liability insurance covers medical bills and may also cover damages, such as loss of income or damage to property, including structural damage. In the extreme case where an accident causes a death, compensation to the surviving immediate family is covered.
It also protects you from any lawsuits resulting from the accident. Sometimes, this insurance covers lawsuits for injuries the plaintiff claims were caused by poor workmanship or negligence by you or your employees. However, not all types of general liability insurance cover this. If your policy does not, you may want to consider professional liability insurance as well.
Types of contractor general liability insurance
There are two kinds of general liability insurance policies for contractors. A claims-made policy covers a specific time period, regardless of when the accident happened. Say, for example, your client was injured in May and you pay for the doctor's bills on your own. In June, you take out the policy. In July, the client bills you for physical therapy associated with the accident. Those bills are covered by this type of insurance, as well as costs resulting from the lawsuit the client files in July. An occurrence policy only covers accidents that happen during the time the policy is in effect.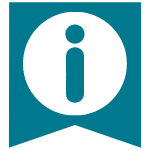 Did you know? Subcontractors you hire should have their own liability insurance, but some contractor liability insurance plans cover subcontractors you hire for a project while they are on your property.
Workers' compensation insurance: Mandatory
Annual premium cost: $650-$7,600
Nearly every state requires businesses to carry workers' compensation insurance. Even where it's not mandatory, it's still an excellent investment, especially in a high-risk field like construction. A study by the Stanford University Department of Civil Engineering found that even a simple broken bone can result in direct costs of $50,000; when factoring in indirect costs, like training a replacement and project delays, that number rises to $55,000.
What workers' compensation insurance covers
Workers' compensation insurance covers injuries your employees sustain on the job due to accidents, workplace violence, terrorist attacks and natural disasters. Each state has its own legal requirements for what a policy must cover, and they can vary by broker as well, so check your policy to see what exactly is covered. In the case of injuries resulting in disability, this type of insurance can cover income replacement as well.
In addition, it protects your company against costs of a lawsuit should an employee sue you for additional damages from the injury, or if they sue a third party (such as an equipment manufacturer) that then tries to sue you to recoup their losses. For example, an employee who injured himself with a saw may sue the manufacturer, claiming the saw was defective; the manufacturer may then sue you, claiming that you did not train the employee adequately or maintain the equipment properly, and that led to the malfunction. This is called a third-party-over suit.
Other workers' compensation insurance considerations
If you hire more than three employees who are not in your immediate family, you most likely will need workers' compensation insurance. (The exact number varies by state.) Some states also regulate from whom you can buy this insurance, so be sure to check your state laws.
Your workers' compensation policy should be audited each year. This means that at the end of your policy period, the policy is reviewed based on your safety record and current business situation. If you have fewer employees or had an accident-free year, your rate may go down. If you've had some safety issues or hired more employees, your policy might need to be reviewed and updated, which could raise your premium.
Editor's note: Looking for the right workers' compensation insurance for your business? Fill out the below questionnaire to have our vendor partners contact you about your needs.
Contractor professional liability: Recommended
Annual premium cost: $900-$1,500
What contractor professional liability insurance covers
Like general liability insurance, contractor professional liability insurance protects you against lawsuits and covers damage and injuries. However, this type of insurance specifically covers errors made by you, an employee or a third party you hire. For example, if you are installing a sign at a gas station and three weeks later it detaches in a windstorm because it was not affixed properly, this type of insurance will cover the cost of repairing fit and any damage it caused to property or people when it flew off.
These policies also cover pollution liability – such as if a miscalculation causes hazardous materials to drain into a river – and economic loss associated with the repair, such as a restaurant closing because of leaks in an improperly installed roof.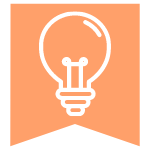 Tip: You can purchase professional liability insurance on an annual basis or per project.
Business owners policy for contractors: Highly recommended
Annual premium cost: $300-$600
A business owners policy, also known as a BOP, is a comprehensive policy that combines several types of contractor insurance into one package.
What a BOP covers
A BOP protects you in the case of certain lawsuits. It also covers your equipment and property. Notably, it doesn't cover any errors that stem directly from your services – that's what contractor professional liability insurance is for.
Insurance policies in a BOP  
Your contractor BOP will fold the following three insurance types into one policy:
General liability insurance: Covers your business when a non-employee is injured on a work site or if one of your customer's property is damaged.
Commercial property insurance: Protects all of your commercial property and equipment. The equipment portion of your plan applies equally to owned and leased items.
Commercial income insurance: Protects you if you sustain property damage significant enough to interrupt your regular operations and reduce your income. However, not all types of damage will be covered. Check your plan for details.
Builder's risk: Highly recommended
Annual premium cost: Varies by project
This is an unusual insurance policy in that either the owner of the project or the contractor can purchase it.
What builder's risk insurance covers
Builder's risk insurance provides a wide umbrella of coverage, protecting the insurable interests in materials, fixtures and some equipment involved in the building or renovation of a structure. It can also cover temporary structures, scaffolding, construction forms and cribbing. You can add to the policy to cover soft costs, such as loss of business income, interest on loans and other losses caused by a project delay due to an insurable cause.
The following are generally not covered in builder's risk insurance:
Contractor equipment not specifically mentioned in the policy
Steam boiler explosions
Earthquakes or earth movement
Floods
Sabotage, employee theft or losses due to government action
Anticipated losses, such as those resulting from known weather conditions
This coverage is not just for the contractor; it applies to anyone listed on the policy. Thus, the eventual owner and other invested parties named on the policy also receive compensation. You can list subcontractors on the policy as well.
Each person receives compensation according to their losses. For example, if an accident results in the loss of part of the roof and a wall, your roofer may be compensated for his losses in materials; you may be compensated for the loss of materials for the wall, plus labor for rebuilding it and the interest on the loan you took out to pay your employees until you received payment at closing; and the building owner may be compensated for the damage to his truck that was at the scene, plus the loss of income caused by the grand opening being delayed a month.
Who owns the policy?
It's important to determine whether you or the owner should take out the policy. While both of you are protected, whoever buys the policy is in charge of it. They pay the premiums, receive notifications of cancellation or non-renewal, can change the policy, receive return premiums, and are solely responsible for the deductible. Basically, it's a trade-off between cost (premium and deductible) and control.
Often, the contractor can get a better rate or coverage than a property owner. Whichever you decide, be sure to get it in writing. Most often, builder's risk insurance is specified in a contract.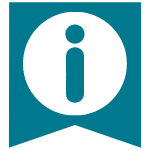 Did you know? If you choose to let the owner buy the policy, and for some reason they fail to do so or cancel the insurance, you can get contingency coverage that protects your interests alone.
Additional insurance policies
Any business has plenty of risks – and plenty of insurance options to cover costs associated with those risks.
| | | |
| --- | --- | --- |
| Insurance type | Premium cost | Protection |
| Commercial property | $250-$1,650 per year | It covers your business and equipment even when you're not on the job. |
| Commercial auto (mandatory) | $1,850-$2,850 per year | Like auto insurance but for your commercial vehicles, it covers damage as well as driver liability, depending on the policy. |
| Employment practices liability | $800-$3,000 per year | It protects you from claims associated with sexual harassment, wrongful termination and discrimination. It can also cover lawsuits if you inadvertently infringe on another business's advertising, copyright or brand. |
| Inland marine | $500-$700 per project | This insures materials and property while they are in transit, such as when you move lumber or a mobile office to a construction site. |
| Umbrella | $450-$2,050 per year | This is a catchall for damages and liabilities not covered by other insurance policies. |
How to reduce your costs
Insurance is a costly necessity. While it can save you hundreds of thousands of dollars in an emergency – while simultaneously saving your business – it's also a recurring expense that eats away at your operating budget. Here are some ways to get the most from your policies and reduce their costs.
Practice safety. Just like with personal insurance, the less of a risk you are, the lower your premiums will be, especially in a high-risk industry like construction. Some insurance companies offer safety programs with their policies. Like safe-driver programs for auto insurance, these include training you can complete to qualify for a lower premium.
Get quotes. Don't go with the first company you contact. Get quotes, compare policies and get a feel for each company's service. Choose the agency that can best meet your needs at the lowest price.
Bundle. Some insurance companies bundle policies, such as commercial property and commercial auto insurance, or commercial property and contractor general liability insurance. Bundling can save you money while providing the same coverage.
Negotiate builder's risk insurance. Take advantage of the fact that you or the owner can purchase builder's risk insurance. In your contract, specify who will take out the policy. If you take out the policy, try to negotiate the contract so that the owner assumes some or all of the cost, or use it as a bargaining chip.
Review the policy before you sign. Probably the most expensive mistake you can make is assuming something is covered when in fact it's either not mentioned or specifically excluded. Also, be sure you understand the terms. For example, there's a difference between structures and buildings; a "building" is a structure that will eventually be occupied, while a "structure" is not. Therefore, if your policy covers buildings, it may not cover the shed where you store lumber and tools.
Work with insured subcontractors. If you do this, you won't need to add subcontractors to your policy, which would likely increase your expenses. Also, be sure to determine whose policy takes precedence when subcontractors are involved in (or cause) an accident while working on your project or your property.
Many people consider insurance a necessary financial evil. It can indeed take a significant bite out of your budget. However, these policies, whether required by law or offered as an option, can protect you in times of emergencies. When damages are extremely bad, insurance could be the investment that saves your business. Look over the types of insurances carefully, and examine a few policy options so you can select the insurances that best protect you, your employees and your clients.
Karina Fabian contributed to the writing and research in this article.