If you're a business owner with one or more company vehicles, you'll want to get gap insurance to protect your business should your vehicles be totaled. Gap insurance is necessary on top of commercial auto insurance because commercial auto insurance will pay the car's market value. Unfortunately, that value could significantly depreciate moments after you drive the vehicle off the lot. A complete loss could then cost you thousands of dollars to pay off the loan or lease. Enter gap insurance. 
What is gap insurance?
Gap insurance is an optional insurance policy that pays the difference between the depreciated value of the car and what you owe. Gap insurance is a common choice when vehicles are leased or financed, and the business owner would still be liable for financing payments if the insurance did not pay off the totaled car. If the business owner had a gap insurance policy, it could cover the remainder and help them avoid paying for a car that no longer exists.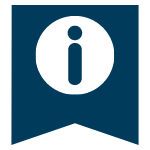 FYI: Gap insurance does not affect your business liability insurance on the vehicle.
How does gap insurance work?
Gap insurance kicks in after you have a comprehensive or collision claim with the commercial vehicle. If the car's depreciated value is less than what you owe, the gap insurance will pay the difference. As the name implies, it pays for the gap in what the commercial auto policy will pay for the complete loss and the amount you still owe on the car or truck.
In the event of a claim with a total loss, you would file a secondary claim with the gap insurance provider. The claims representative will coordinate benefits with the primary claim and the financing company. Two checks will be received for the loss, both made payable to you and the financing company. The first check is the primary claim proceeds, followed by the check for the gap coverage. Both you and the financing company must endorse the check, and the financing company would use the proceeds to pay off the debt. 
To buy gap insurance, you must be the original owner or financer of the vehicle. Gap insurance cannot be purchased for used vehicles, though you may get gap insurance for a limited time after you purchase the vehicle.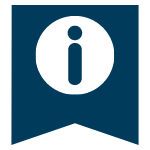 FYI: If you're considering gap insurance for your business, read our review of The Hartford or our Chubb insurance review to get a better understanding of the gap insurance offerings available.
Example of when you need gap insurance
You buy a new cargo van to deliver items to customers. The new cost of the van is $25,000. After the down payment, the vehicle is financed for $23,000. A car will generally lose 15% to 20% of its value each year, which means that your $25,000 could lose $5,000 in value shortly after you drive the van off the lot.
If your delivery driver gets into an at-fault accident that totals the van the week after you get the vehicle, you have a totaled car that will get $20,000 from insurance, but you still owe $23,000 in financing. If you have gap insurance, it covers the $3,000 difference. You are released from the financing contract and have no debt encumbrance to buy a new van.
When are you covered?
Gap insurance won't automatically kick in for every accident. It will kick in depending on your coverage and the severity of the accident. You need comprehensive and collision coverage in order to be fully protected by the gap insurance. Collision coverage pays for repairs to your vehicle in an at-fault accident. Comprehensive coverage pays for repairs to your vehicle when it's damaged in a way other than an accident (e.g., if a tree falls on it or it is stolen or vandalized).
Perhaps you chose collision coverage but opted out of comprehensive coverage on your new vehicle. In this case, the gap insurance would only kick in if you had a total loss resulting from an at-fault accident. Keep in mind that gap insurance will only kick in when there is a total loss, and the car is not going to be repaired but will instead be paid out for the market value.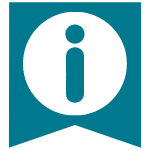 Did you know? Gap insurance only kicks in when a car is deemed a total loss and will not be repaired. Also, how gap insurance works depends on the other coverage you have on a vehicle.
Why should business owners consider gap insurance?
Gap insurance might not be seen as a necessary expense for business owners already doing their best to balance the budget and maximize revenue. However, accidents happen, and if you have new vehicles on the road that are financed, you should consider gap insurance. With gap insurance, you won't be on the hook for the financed amount of the vehicle after it is destroyed in a total loss.
Can you get insured after you buy a car?
Gap insurance is for new cars when you are the first owner or financer. You can purchase it from the dealership while buying the car or directly from some insurance carriers. Getting it from a dealership is often more expensive than getting it from your insurance carrier, so inquire about gap insurance before you finalize the purchase.
If you are buying gap insurance from the dealership, you will likely only have one opportunity to purchase it – when you sign the financing agreement. However, if you purchase gap insurance from an insurance carrier, you can get it after the fact. While insurance carriers may have variations in their requirements, in general, you'll have to demonstrate that you are the vehicle's original owner and that the vehicle is not more than 3 years old.
Does gap insurance help buy a new car?
When you have lost a vehicle in an accident, it doesn't diminish your need for a commercial vehicle. Gap insurance is there to take care of the existing debt on the finance agreement, but it won't help you buy a new car. Just because the financing agreement is paid off doesn't mean you won't have to pay out of pocket for some costs. After all, there is usually a down payment, taxes, and licensing fees to be paid when purchasing a new car. Unfortunately, gap insurance pays none of this.
New car replacement coverage is a type of insurance that will pay to help you replace the car. Some insurance carriers will combine gap insurance with replacement coverage, while others will require you to get an endorsement to your auto insurance policy. This coverage will help with the costs of purchasing a replacement vehicle after a covered loss.
Is gap insurance worth it?
Not every business owner will find gap insurance worth it. But for those who can't afford to pay the difference left on the loan after a total loss, the policy is well worth it. When you're considering a gap insurance policy, think about the car's value versus how much you owe on it.
Here are some things to think about when considering gap insurance:
Do you have enough capital to pay off the loan in a loss?
Did you put less than 20% down on the purchase?
Do you have a long lease or financing agreement – 60 months or longer?
Does the lease automatically come with gap insurance?
You may want to check the Kelly Blue Book or Edmunds resale value of your car to get a good idea of its depreciation. Some vehicles retain value better than others, which reduces the need for gap insurance. If you are concerned about getting stuck with a loan if your vehicle is totaled, gap insurance could provide some peace of mind – for an added cost.