One of 2022's biggest office trends was … well … offices. This was the year of returning to in-person work and all the drama that came with it, with management twisting arms and staff clinging to their PJs.
But there's an interesting development: Most employees now agree they should come in more days for the sake of productivity, according to a new Gensler survey. The ability to focus is an even bigger motivator than interacting with team members, which formerly took the top spot.
So, why aren't employees showing up more than required?
It's because too many offices are full of distractions and interruptions, Gensler reports. Workers want to come back to get more done, but only if they can concentrate. Perhaps the true allure of remote work was never the PJs; it was the peace and quiet.
Holiday party fouls: Enjoy the eggnog without getting HR involved.
Survivor's guilt: It's OK to feel emotions after not being laid off.
Winning Time: Lakers biopic has a "Magic" recruitment lesson.
Holiday Party Fouls: Celebrate Without Getting HR Involved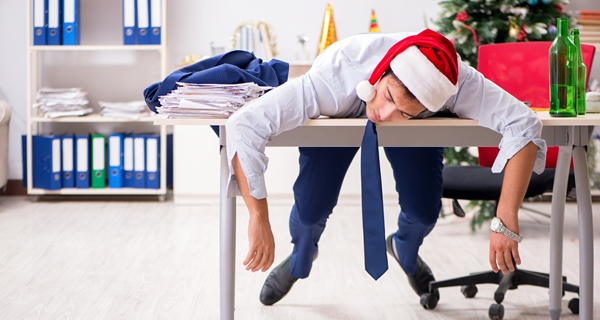 The most recent office holiday party that many of us attended was in December 2019. (We quarantined throughout 2020, and the emerging omicron variant played the Grinch in late 2021, convincing many companies to cancel planned celebrations.) For two years, plenty of organizations turned to the *cringe* virtual holiday party.
As much as you may have loved showing off your living room decorations and sharing awkward trivia in Zoom meetings, it's time to dust off your reindeer-printed blazer. Nearly 90% of companies are back to holding in-person events.
Letting loose with coworkers can be fun, but employers and employees alike might need a refresher course on how to party while still technically at work. Here's a little reminder for waking up with your professional dignity intact:
Go easy on the hard stuff. One in five workers have binge drunk at their company's holiday party, two-thirds have heard "inappropriate" comments, and one-third have seen a coworker get sick. Nearly 15% of workers know someone who lost their job for holiday party antics. Yikes. A few drinks are fine, but then cut yourself off.
Keep your hands to yourself. Office holiday parties are infamous for coworker hookups, but — this should go without saying nowadays — an uninvited advance can lead to serious consequences, especially if there's an inappropriate power dynamic. If you want to be Don Draper, save it for next year's Halloween costume.
Get yourself and your employees home safe: Companies have been sued for workers' drunk driving after parties. It's a good move for employers to cover Uber or Lyft rides … and for employees to use them.
Holiday parties are a chance to connect with colleagues, clients, and executives that you don't typically interact with. Sixty percent of workers had an improved coworker relationship after an office holiday party, and 10% even got promoted.
So mingle with everybody. Talk personal, talk professional. Just make sure you're invited to next year's office holiday party!
To learn more about holiday office party etiquette, watch our video interview with Arden Clise, founder and president of Clise Etiquette.
Survivor's Guilt Is Normal After Escaping a Round of Layoffs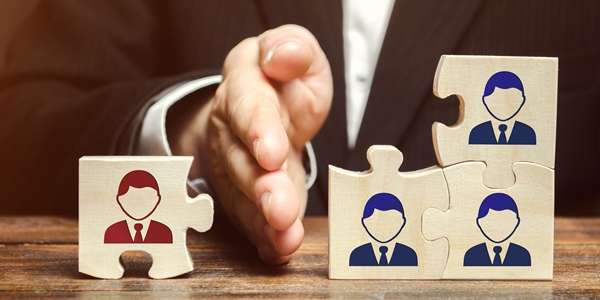 Dr. Steven Rogelberg is Chancellor's Professor at UNC Charlotte and former president of the Society for Industrial and Organizational Psychology.
We have moved on from the Great Resignation. Many companies, especially in the tech sector, are conducting layoffs in response to (or anticipation of) economic challenges.
We know that losing a job often results in worry, anger, and depression — especially during the holidays. But what about the emotions of those not laid off? 
Columbia Business School professor Joel Brockner has extensively studied the reactions of layoff survivors. He's found they often experience "survivor syndrome," which is also characterized by worry, anger, and depression, along with guilt. This can lead to decreased productivity and creativity, and increased absenteeism and intent to leave the organization.
What can an organization, already charting a difficult path forward with a reduced workforce, do to help mitigate survivor syndrome? Here are some best practices:
Be transparent and honest. Explain why the layoffs are essential to organizational survival. Communicate readily and often to prevent rumors and gossip taking over the narrative.
Try to involve remaining employees in decision-making. It can foster more trust, connection, and commitment.
Create a layoff process that is as fair as possible. This goes a long way in helping to mitigate guilt for those who remain.
Support those staying. Their anxieties that they might be next can be mitigated through care, empathy, and thoughtfulness. Make an employee assistance program and other support services readily available.
Perhaps most of all, treat those you've laid off humanely. Offer to serve as a reference for job interviewers. If possible, provide severance and resources to help them find new work. This is immensely appreciated by those who are losing positions but also helps those staying feel better about the organization, its actions, and their future in it.
Winning Time Shows (Not Tells) a "Magic" Recruitment Strategy
HBO's Winning Time is a raunchy and irresistibly fun series about the Los Angeles Lakers' beloved "Showtime" era. In the final scene of its first episode, aspiring owner Jerry Buss (John C. Reilly) has put enough money together to buy the franchise, but he's met with one more challenge: convincing Earvin "Magic" Johnson (Quincy Isaiah) to accept a half-million-dollar rookie contract.
Johnson expresses doubt that he's ready for the NBA, so Buss takes him into the Lakers locker room, where Magic finds his future jersey hanging next to Kareem Abdul-Jabbar's legendary goggles. It was in that moment, as Johnson saw himself as part of the Lakers' legacy, that Buss had secured his new talent prospect.
When recruiting, your top candidate might feel intimidated by the job's listed duties — whether it's due to imposter syndrome, a new level of responsibility, or your organization's reputation for high achievement. By helping them picture themselves in the role, you can show them what it means to be a part of your organization. Lean on your company culture and values to reassure them it's a match.
Showing versus telling isn't just effective for storytelling; it's effective on the court — in basketball and in business.
Paul John Whisky Christmas Edition 2022
The holidays are here and you might need libations to get you through 'em. Today, let's unwrap Paul John's fifth annual Christmas Edition.
A sublime single malt producer out of India, each year Paul John offers a special yuletide bottling. It's crafted in a variety of barrels meant to evoke the flavors of the season: figs, plums, hazelnut, cocoa, and spices. (It's even a "dark chestnut" color … but don't roast it on an open fire.) We're guessing Santa would rather have this than a glass of milk.
Written by Skye Schooley, Ali Saleh, and Aaron Goldfarb. Comic by John McNamee.