When employers compete for talent, the offered benefits get cushy. When talent competes for employers, however, those bennies vanish — and the blow is difficult to cushion.
The latter situation is happening at major tech firms, reports the Wall Street Journal: Meta stopped its to-go dinners; Salesforce barred its baristas and went back to the well on paid wellness days; Google gave the cold (no longer-rubbed) shoulder to its team of massage therapists.
Employees can feel cheated when benefits disappear while workloads remain the same. It's natural to view these nice-to-haves as a form of compensation. Still, it's better than layoffs. "I would rather have the perk eliminated and for me to keep my job," a Twilio product manager told WSJ.
"b." movies: Business lessons from this year's Oscar films.
Let's circle back: March 10 in business history.
Comic: Did you hear about "silent management"?
The b. Movie Awards: Business Lessons From This Year's Oscar-Nominated Films
The 95th Academy Awards on Sunday will showcase a powerful roster of nominated films, many of which have equally powerful messages applicable to business — even if the stories aren't specifically business-related. Without further ado, the envelope(s) please…
Top Gun: Maverick — Best Case Against Workplace Ageism
Tom Cruise outsmarted all of Hollywood by waiting (and waiting, and…) to release the Top Gun sequel in theaters — while COVID sent many other would-be blockbusters to streaming platforms. Further, his on-screen character Captain Pete "Maverick" Mitchell proved that experience can be more valuable than youth and hype.
Reassigned to instruct at the Top Gun program once again, Maverick struggles to earn the respect of his students and superiors. He's even called a "dinosaur." That is, until he bests all the younger hotshots in a practice dogfight.
Later, Maverick's still-dogged piloting skills and knowledge of archaic jets enable him to lead his team through the most difficult mission they've ever faced. So if you notice that a job applicant graduated college before the 2000s, don't count them out; they could still have the need for speed.
Elvis — Best Reminder to Hire a CFO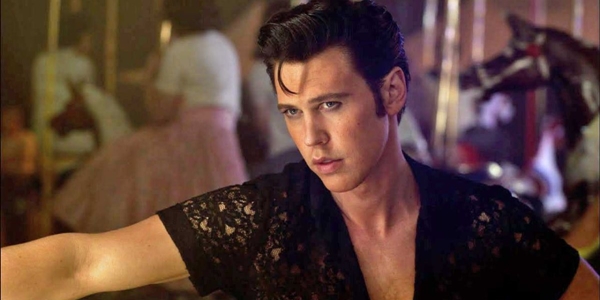 Only toward the end of Baz Luhrmann's newest biopic does Elvis Presley (Austin Butler) realize that his longtime manager Colonel Tom Parker (Tom Hanks) is taking advantage of him. When Elvis finally decides to fire Parker, the King is met with the brutal reality that he owes millions of dollars.
While most business owners won't endure years of financial abuse and manipulation, the film is a good reminder to stay on top of your numbers or hire somebody who can. A "suspicious mind" can provide the financial due diligence you need to stay out of the "Heartbreak Hotel" or (in the case of the IRS) keep you from doing the "Jailhouse Rock."
Everything Everywhere All at Once — Best Portrayal of a Family Business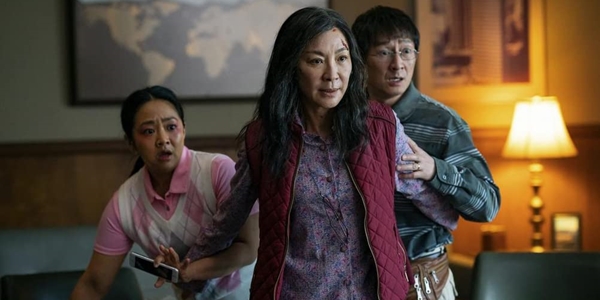 Not only is Everything Everywhere a mind-bending example of lateral thinking — innovation so next-level that it creates a new daily reality for users — it brilliantly depicts the immigrant experience, generational friction, marital stress, and other common aspects of family businesses.
The thrilling action scenes and surreal comedy make this film memorable, but what makes it so adored is the Wang family's heartfelt journey as they attempt to save both the multiverse and their troubled laundromat. For mom-and-pop operations, the business can understandably feel just as important as all of existence.
The Banshees of Inisherin — Best Screenplay About How Small Talk Kills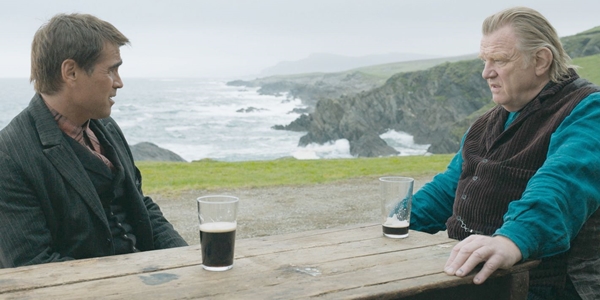 On the fictional Irish island of Inisherin, Pádraic (Colin Farrell) and Colm (Brendan Gleeson) meet every single day to talk about the weather. They also talk about beer. And Colm's donkeys.
What they don't talk about is meaningful, stirring, human stuff like Colm's musical passions or the (very real) Irish Civil War raging on the opposite shoreline. As director Martin McDonagh's enigmatic script depicts, it's that commitment to "keeping it light" that ends a decades-old friendship with bloody results.
It'd be spoiling a masterpiece to say much more, but let's be real: how many fingers do you want to cut off every time Joel in IT asks if you're "working hard or hardly working?" 
Try making workplace convos a little less maddening with these tactics:
Focus on genuine connection; give the spotlight generously, and listen intently.

Ask open-ended questions to broaden the scope.

Don't be afraid to share (appropriate) personal experiences and feelings. Putting yourself out there is how strong connections are made.

Do what you can to reframe bland, cliched workplace-isms ("how was your weekend?") and show true interest in others: "Hey, Colm, did you make any progress on the new song last night?"

On March 10 in business history:
1849: Abraham Lincoln became the first and only president to apply for a patent. (His invention, a device to lift boats over obstructions, was approved two months later.)
1862: The first U.S. paper money was issued in the form of $5, $10, and $20 bills.
1876: Alexander Graham Bell sent the first speech transmission to his assistant, Thomas Watson. Today the global telecommunications industry is valued at $1.75 trillion.
2000: The dotcom bubble reached its peak when the NASDAQ Composite hit 5408.60. A year later, the index was down by more than 50%.
Pinhook Collaboration Series No 2. — Garrett Oliver
The second release in whiskey-maker Pinhook's charity-raising collaboration series, "No. 2" is a partnership with famed Brooklyn brewmaster Garrett Oliver. This high-proof, high-rye bourbon — distilled and aged in Texas — is a cinnamon bomb with pleasant caramel notes. It also raises funds for the Michael James Jackson Foundation for Brewing & Distilling, which helps provide educational opportunities for Black, Indigenous communities and people of color in the brewing and distilling industries.
Written by Marty Beckerman, Ali Saleh, Dan Ketchum, and Aaron Goldfarb. Comic by John McNamee.