As much as we'd like to leave 2022 behind, some trends are expected to stick around — like, ugh, layoffs. But whether you're able to offer your employees job security in 2023 or be forced to cut ties may depend on your organization's sector. 
Analyzing data from the U.S. Bureau of Labor Statistics, outsourcing company Outsource Accelerator found that businesses in arts, entertainment and recreation have the least job security heading into 2023, based on an average layoff rate of 2.98 percent. Jobs in construction and professional/business services have the next highest risk, while working for the federal government provides the most job security (although you wouldn't know it with the potential government shutdowns happening every other week).
But even if you run a local playhouse, building company or accounting firm, layoffs needn't be fait accompli just because they're more common in your industry than others. Protect your business and your employees by making the decisions in Q1 that will set your organization up for success all year long. As the saying goes … fail to plan, plan to fail.
Credit: Experian SVP explains how to protect yours.
Podcast: A sharp look at The Business of Fashion.
CVS Health: Why it's fighting the "tampon tax."
Quicken Your Savings with QuickBooks
Half of new businesses close within five years, according to JPMorgan Chase & Co., but that doesn't mean it's a coin toss whether yours will succeed. In fact, 50% of businesses that have used QuickBooks at some point continue to operate beyond their fifth year. 
Customers who switch to QuickBooks save 45 hours on average per month. With QuickBooks Online, you'll have access anywhere, anytime, for stress-free financial planning and fast payments. Plus, QuickBooks Payroll automates payday along with tax forms and filing, which frees you up to make even smarter business decisions. 
Spend less time on busywork and more time focused on your passion and the big picture. See everything, so you can do anything … today, in five years, or beyond.
Experian SVP's Tip for Protecting Your Credit in a Recession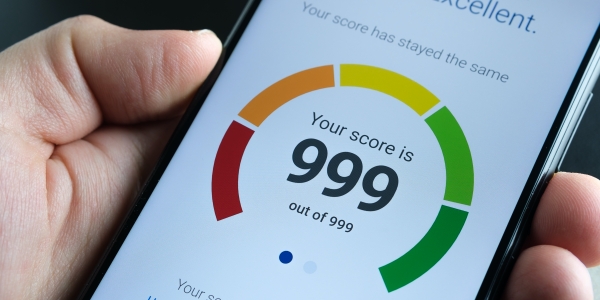 With interest rates continuing to rise and most CEOs expecting a recession this year, businesses — small and large alike — need to be prepared. Brian Bond, a senior vice president of product, marketing, and strategy at Experian, spoke with b. about how business owners can better protect and manage their credit during tough economic times.
"A good business credit score can help small business owners qualify for better interest rates and … obtain credit without the need for a personal guarantee," Bond told us, "which reduces personal liability."
This last point is important because many small business owners' personal finances are tied up with their company's. When cash flow is tight and consumer spending drops, it's easy to make costly mistakes.
 "One factor business owners tend to overlook when establishing their business is ensuring that they have a business line of credit that is separate from their personal credit," Bond said. "If the business becomes a risk, the owner's personal credit will also be affected." 
To avoid mixing your personal credit score with your business's, consider opening a secured business credit card. These require a security deposit, which includes a credit limit that matches the deposit. By making on-time payments, it could help owners build their business credit.
"This can be especially helpful for business owners who may have a lower personal credit score and a more difficult time getting approved for a business credit card," Bond explained.
He also recommended: incorporating or forming an LLC to ensure the company is seen as a separate legal entity; obtaining a federal Employer Identification Number; setting up a dedicated business phone line (and ensuring it's listed); and opening a business bank account while keeping leases and utilities in the business's name instead of your own.
Some of Bond's other credit tips during a recession include:
Always paying your bills on time, and paying off your debts as soon as possible.

Establishing business credit with companies that report trades, and regularly reviewing your business credit report. This will help you  identify any fraudulent activity (which, he says, "tends to increase in an uncertain economic environment") while building your credit score. 

Following up with lenders, who can be a support source during challenging times. If you think you're going to miss a payment or are dealing with a financial problem, they can give you options to mitigate a negative credit impact.

A Sharp Look at The Business of Fashion
Fashion is a $2.4 trillion global industry, according to McKinsey. As clothing trends evolve, so does the business itself.
The Business of Fashion podcast takes an informative journalistic approach to topics ranging from international fashion news to humanitarian issues and social media movements. Host Imran Amed, a former management consultant at McKinsey who holds an MBA from Harvard, embarks on weekly deep dives and discussions with guests, including Vogue publishing director Vanessa Kingori, Appear Here CEO Ross Bailey, and Wisdom Kaye ("the best-dressed guy on TikTok").
You can sign up for the fashion news, but you'll likely end up staying for the high-quality, engaging content and unique perspectives.
Why CVS Health Is Fighting the "Tampon Tax"
For most women, buying period products is a monthly ritual and basic necessity unless they're pregnant or over 50 — but nearly half of states across the U.S. levy a "tampon tax." Some counties and cities impose an additional sales tax, classifying the products as nonessentials.
That's why CVS Health recently announced it's paying the tax for customers in 12 states, and lobbying to eliminate such taxes nationwide. The pharmacy giant is also reducing the price of its store-brand period products (tampons, pads, liners, and cups) by 25% in core locations.
In addition, CVS Health is reviewing thousands of products to ensure women aren't paying more than men for the same thing (safety razors are a prime example). With 9,900 stores in 50 states, Washington, D.C., and Puerto Rico, the company wields tremendous influence, so bravo to them for using it.
"Good business credit is the lifeline of any small business as lenders use it to gauge financial risk. It is absolutely critical for obtaining funding for launching and expanding businesses, gaining access to additional resources in an emergency, and can also help save money."
— Brian Bond
Written by Ali Saleh and Jane Meggitt.