The CBS reality series Undercover Boss follows disguised CEOs working in the trenches alongside their employees, but new Starbucks CEO Laxman Narasimhan isn't keeping it a secret: he'll work a half-day barista shift each month.
Narasimhan, who is replacing legendary Starbucks chief Howard Schultz, spent the required 40 hours training as a barista. "With you, I've experienced every aspect of the business to learn what it truly means to wear the green apron," Narasimhan told employees in a letter.
Cynics might call this a P.R. stunt as Starbucks faces intensifying unionization efforts and congressional scrutiny. Still, Narasimhan has promised to "deeply understand what we do, how we do it, and the challenges and opportunities facing us," and sometimes for leaders, that means working at the ground(s) level.
At business.com, we strive to create excellent content and an engaged community. Our newsletter b. has been off to a great start these past eight months, but we need your help to make it even better.
Turnover contagion: One lost employee leads to another.
Too many emails: Is your inbox out of control? 
Origin: Nintendo wasn't a video game company back in 1889.
DIRECTV for BUSINESS Creates Opportunity with Experience Restaurants Program
For years, DIRECTV for BUSINESS has empowered the restaurant community — not just with world-class entertainment solutions, but also through initiatives such as the DIRECTV MVP Marketing Program, providing establishments with customized merchandise including posters, window clings, banners, and more, plus industry expert advice for business owners.
DIRECTV for BUSINESS isn't just a vendor for restaurants; they're a true teammate, improving experiences for diners and workers alike.
That's why DIRECTV for BUSINESS is announcing a new partnership with the National Restaurant Association and its Educational Foundation, which are together launching the Experience Restaurants Program. It's a five-year commitment to provide opportunity for people from all backgrounds in communities large and small across the U.S.
The National Restaurant Association Educational Foundation's programs include high-school career and technical education; financial assistance for restaurant and foodservice degrees; and helping military servicepeople transition their skills to new careers. With DIRECTV for BUSINESS pitching in, the Experience Restaurants Program will create and grow life-changing opportunities for employees — many of whom are the restaurant entrepreneurs of tomorrow.
Turnover Contagion: How One Lost Employee Leads to Another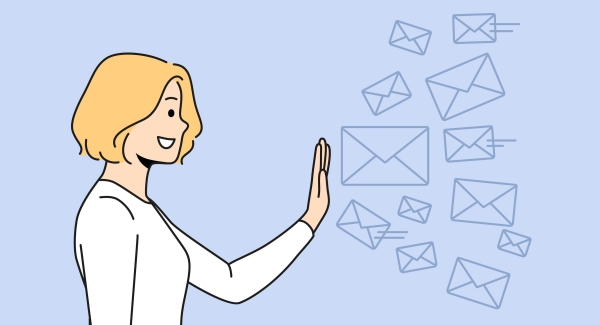 Every day lately, another large tech company seems to make another massive wave of layoffs. Among these are Salesforce (10% of its workforce), Twitter (roughly 50%) and Amazon (more than 18,000 employees). Although layoffs might be the hot new trend, it's important for businesses — especially small businesses — to understand the potential risks.
The Turnover-Contagion Prognosis
Employees are 7.7% more likely to resign if someone on their team is laid off. And then, once employees start quitting voluntarily, that number jumps to 9.1%. (What about if someone on a team of two leaves? The remaining employee is 25% more likely to quit. Ouch.)
Layoffs are occasionally necessary in business. However, if you are in the unlucky position of needing to downsize for whatever reason, you run the risk of your remaining employees quitting on you. This is considered turnover contagion.
If left untreated, turnover contagion will cause your organization to suffer in terms of performance, productivity, culture, morale and burnout. (It is also expensive since hiring a new employee can cost roughly $4,700.)
How to Stop Employee Turnover From Spreading
Like anything contagious, you'll need to take calculated measures to stop employee turnover from spreading throughout your business. Here are good places to start:
Find the root cause: If you notice your remaining employees starting to drop like flies in post-layoff months, your organization is already infected. Time is of the essence here. Consult with your employees — like, yesterday — about what's going on; make them feel their continued concerns are being heard and acted upon.
Say thank-you to those who stay: Employees love to be recognized for doing good work, but this is especially important to prevent turnover contagion. When layoffs happen, the remaining employees are often tasked with additional responsibilities from their former colleagues — so demonstrate appreciation for their continued effort and dedication to your organization.
Career development is the cure: People leave organizations they can't grow in, and layoffs tend to make people nervous that they're next on the chopping block. Outlining clear career paths and growth plans for remaining employees can make them feel more secure about a future with your company.
Get Control of Your Email, Even If 'Inbox Zero' Will Never Happen
Dr. Steven Rogelberg is a Chancellor's Professor at UNC Charlotte and former president of the Society for Industrial and Organizational Psychology.
"The average adult American has 500 unread emails," according to YouGov. Let's talk about some techniques for managing email stress, feeling less overwhelmed, and maximizing your ability to be productive.
Delete Without Delay
Don't leave unnecessary emails in your inbox. Get rid of them now. The only emails in your inbox should be things requiring action. If a quick response can solve the issue at hand, do it and delete it. 
Consider using channels in apps like Teams, Google, or Slack to promote clarity of communication and decrease email clutter. Furthermore, unsubscribe from newsletters you don't read. (Editor's note: Keep reading this one!)
Create Efficiencies
Write template responses for email questions you commonly get. Then just cut-and-paste as needed.
Many email packages (and plug-ins like Boomerang) allow you to take control of your inbox by sending emails away to be returned at a particular day/time of your choosing (when you need them). This enables you to be highly strategic: What's in your inbox at a particular moment is what requires action; in effect, it becomes a to-do list. This also makes inbox zero highly achievable.
Dedicated Response Windows
Set specific times in your calendar to respond to emails — say, three times per day for 30 minutes. You can still send emails at other times, but responding is done in these blocks. Give your team and other key individuals a way to reach you outside of email, in case of a crisis.
All the above, taken together, will better allow you to take control of your email. Experiment to find out what works for you. If reasonable, you can even wait for the next team or one-on-one meeting to resolve the issue at hand.
Do you have a business question for the Organizational Psychologist's Couch? Send it to b.newsletter@business.com and our experts may answer in an upcoming issue.
On March 24 in Business History:
1956: Los Angeles Clippers owner and former Microsoft CEO Steven Ballmer was born. 
1989: The Exxon Valdez oil tanker ran aground, spilling about 11 million gallons of crude oil into Alaska's Prince William Sound. It cost the company billions of dollars in cleanup costs and legal settlements.
March 24, 2015: Word leaked that H.J. Heinz Co. would buy Kraft Foods, making the Kraft Heinz Co. one of the largest food and beverage companies in the world, with $28 billion in annual revenue. Warren Buffet's Berkshire Hathaway and 3G Capital orchestrated the deal.
Nintendo Was Making Games (Just Without Video) in 1889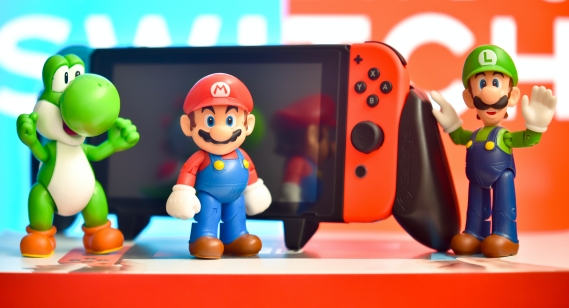 While today's Nintendo is synonymous with video games, the company started with a different kind of gaming: traditional Japanese playing cards. This was back in 1889 — and nope, that's not a typo.
In the 1950s, new firebrand president Hiroshi Yamauchi's desire to innovate exploded, seeing the company dip into everything from instant rice to taxi services and knockoff Xerox machines. (It's rumored that by the 1970s, Yamauchi was even running an hourly "love hotel.")
Not one of these ideas stuck … until Yamauchi returned Nintendo to the gaming market in 1980 with a series of "Game & Watch" handheld devices, a precursor to the Game Boy. They featured extremely simple graphics and gameplay on a tiny LCD screen but sold millions of units.
Yamauchi then recruited young artist Shigeru Miyamoto, who'd never designed a game before — yet soon delivered Donkey Kong, an arcade title featuring a tiny mustachioed plumber with a red hat and a penchant for jumping. And you know how the story goes from there.
It took Nintendo a century to become a household name, and it only happened when they stopped chasing trends, embraced their roots, and trusted a designer to dream.
Written by Skye Schooley, Ali Saleh, and Dan Ketchum. Comic by John McNamee.
Was this email forwarded to you? Sign up here.