Hot dog! In an age where many companies are overdoing it when it comes to viral marketing stunts, Oscar Mayer still knows how to cook up something just right: the Weinermobile.
Since 1936, the company has been using its hot dog-shaped vehicle as a promotional tool to drum up awareness of its brand. Now Oscar Mayer just announced pork-and-bun fanatics are welcome to apply for their turn behind the wheel of the Weinermobile in 2023. 
This tried-and-true marketing tactic still cuts the mustard because it taps into consumer desire for the nostalgic and the bizarre. For younger generations, it's strangely entertaining to see a vehicle in the form of a hot dog. For those young at heart, the Weinermobile is a callback to decades of hearing the Oscar Mayer jingle.
And though we firmly believe you can always teach an old dog new tricks, it's refreshing to see a company embrace the "if it ain't broke, don't fix it" mentality. This is one menu item we hope never goes away.
Unretirement: You say goodbye and they say hello.
Get Smart with Money: Takeaways from Netflix's series.
Scary good marketing: Smile gave us real-world frights.
The Great Unretirement: Why Seniors Are Reentering the Workforce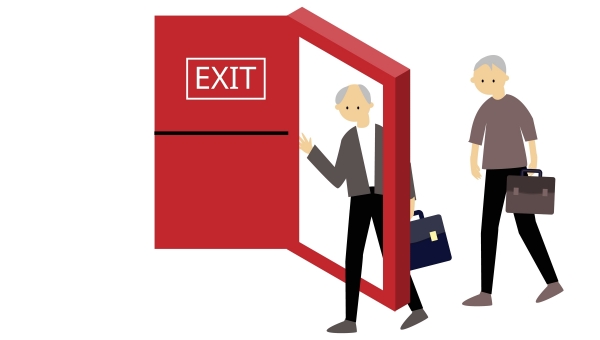 When the Great Resignation trend swept the nation last year, many older workers hopped on the bandwagon. They grabbed their sunglasses and beach chairs and headed out to early retirement; the number of retired workers receiving Social Security increased by more than 2 million between 2019 and 2021.
But now, 4 in 10 Americans are pushing off retirement, and over the past year 1.5 million retirees reentered the labor market, which has been coined as "quiet returning." Nearly 7 in 10 recent retirees would consider coming back to the workforce.
We'd all love to see Granny and Gramps celebrate their golden years by relaxing (unless they, y'know, want to keep working). So, what gives?
For starters, the economy sucks. Jobvite surveyed retired job seekers, 27% of whom "need the money." Between inflation and volatile stock markets, retirees' nest eggs have diminished. However, perhaps a more surprising result was that 60% are simply "looking for something to do."
Most un-retirees want to keep working for a few extra years. (Only 2% want to come back for less than a year.) As more retirees return to work, businesses should work to combat age discrimination. While their motives for returning vary, older employees can be a major asset to any organization and should be seen as a source of knowledge and expertise.
Netflix's Get Smart With Money: Personal Finance Meets Reality TV
With a uniquely challenging economy, it can feel impossible to grow your savings. Get Smart with Money on Netflix aims to help viewers do just that.
The documentary matches four subjects — a mom with an impulse-spending habit; an injured athlete who might never have another payday; a couple who want to retire early; and an artist living paycheck to paycheck — with four high-profile finance coaches. The participants learn to set up automatic savings account deposits, avoid lifestyle creep, invest to outpace inflation, and other strategies to gain ground.
It's a great primer for financial independence, and just as entertaining as any other, far less useful reality series.
If you watched a few MLB games back in September, you might've noticed something unnerving: a young woman in the front row, grinning straight into the camera without a single flinch, tic, or pause.
That same emotionless, creepy, Joker-esque grin soon appeared on a new face behind Al Roker doing crowd work on the Today show. And then in "smile sightings" all over TikTok.
If it sounds like a horror movie, that's because Paramount's marketing team cooked up the idea to promote its supernatural possession film Smile. Director Parker Finn told Entertainment Weekly, "We were all … crossing our fingers that somebody might notice." 
Smile has racked up over $216 million at the worldwide box office on a budget of just $17 mil. So, yeah, we definitely noticed … though we kinda wish we hadn't.
"Retirement is wonderful if you have two essentials: much to live on and much to live for."
Written by Skye Schooley, Carolyn Neuhausen, and Dan Ketchum.