There's an old saying: "Perfect is the enemy of good." New research seems to bear it out.
A recent, multipart study published in the Journal of Personality and Social Psychology found that perfectionists tend to perform worse than others in the long run, exhibiting an "upward and a downward spiral." Previous research has even linked perfectionism to depression.
That doesn't mean you should do (or accept) sloppy work, but rather distinguish between achievable and self-defeating goals.
"If you have high, but realistic standards, reach them, and move on, you have better results, feel better about yourself, and are motivated to continue," explains Psychology Today. "If you are a perfectionist, nothing ever feels good enough, and motivation suffers…"
(We'd go into more detail here, but meh, this intro's fine as-is.)
Emotional Ads: Looking back at 2022's best.
Curiosity: Boost yours and stay innovative.
In the current economic climate, the cost of running a business is rising and everything is expensive, but your payments platform shouldn't be. Fortunately, accepting payments with Helcim saves businesses 22% on average.
Helcim is a people-first payments company that makes it faster, easier, and more affordable for small businesses to get paid, both online and in-person. They offer interchange plus pricing and volume discounts to all merchants without any hidden fees or extra charges.
With Helcim's all-in-one Merchant Platform you get access to high-tech payment tools that give small businesses every possible edge to thrive, backed by customer service with a human touch (because they're real humans). And the best part, it comes free when you sign up!
The 4 Most Emotionally Intelligent Ads of 2022
It's no longer enough for brands to rely solely on the efficacy of their products to sell them. While functionality is still a part of marketing, more companies are opting for emotional messages to connect with viewers and leave a greater impact.
The data supports this trend. A recent study showed that purely emotional advertising content performed twice as well as rational, functional content. For inspiration to welcome emotional marketing into your campaigns, check out some of the year's best ads below.
Apple Watch Series 7 — "911"
This Apple Watch commercial, which debuted on Jan. 1, is one of the most compelling ads in recent memory. It follows three 911 audio recordings from a man being swept out to sea, a woman trapped in a sinking car, and a farmer stuck in a ditch with a broken leg.
All three recordings came from real-life incidents — and from real-life Apple Watches.
The viewer feels an instant emotional connection through the incredibly tense, perilous situations. We also build trust with the product (and the brand) after seeing how it saved these individuals' lives.
Toyota — "Brothers"
Part of Toyoa's "Start Your impossible" campaign, this entry shows just how cinematic a 60-second ad can be. It takes us on a journey through the childhoods of two brothers, Brian McKeever and Robin McKeever, who love to ski … even after Brian loses his eyesight due to an irreversible neurodegenerative disease.
Not a single moving car is highlighted in the ad, which ends by revealing that the brothers would go on to win 10 Paralympic medals together. It's powerful, inspirational, and incredibly well-shot.
Dove — "As Early As Five"
From her first day in kindergarten to the corporate work environment as an adult, the protagonist of "As Early As Five" faces race-based hair discrimination. Rather than discussing how well Dove's shampoo moisturizes hair or produces a voluminous lather, the advertisement invites the viewer to join a movement to make such discrimination illegal in every state.
We see companies attempting to piggyback on political movements all the time — and they often get it wrong. This, fortunately, is not one of those cases.
Pringles — "Stuck In"
This witty 2022 Super Bowl ad shows what happens when you go too far for the last chip and accidentally get your hand stuck in a Pringles can for life — with every milestone included. It's far less serious than the others in this list, but still packs a surprising emotional wallop. Who's hungry?
Stay Curious Even When You Feel Like You Know All the Answers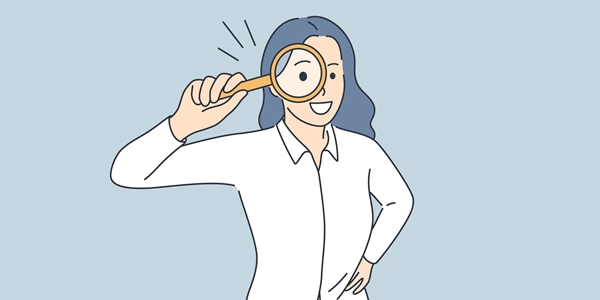 Dr. Steven Rogelberg is Chancellor's Professor at UNC Charlotte and former president of the Society for Industrial and Organizational Psychology.
Curiosity is associated with so many positive outcomes: higher levels of job performance and satisfaction, better and deeper social relationships, entrepreneurial behavior, adaptability and growth, and overall life satisfaction. Beyond the personal positives, a leader's curiosity motivates team-level creativity, which is essential to innovation and problem solving.
While most people would identify as being curious, however, in practice they don't behave curiously.
We get distracted by deadlines, social media, and personal problems, thus derailing our curiosity. We also get in our own way by dominating conversations with our own viewpoints instead of learning and engaging with others, a key habit of curiosity.
Why is that the case? Well, neuroscience research shows that talking about ourselves generally makes us feel good, activating the same parts of our brains associated with pleasurable activities like sex and eating good food!
So, how do we stay curious? It takes active work and time. Here are some effective tips:
Ask open-ended and broad questions of others to engage and inspire deep understandings. Dedicate yourself to learning about their narratives and truths. Give others room to share.

Truly listen to what you hear. Don't formulate a response or counter-argument as others are talking.

Be sensitive to confirmation bias — we seek information consistent with our beliefs — and challenge yourself to not succumb. Take the conversation in and be open to new perspectives.

Seek knowledge from diverse sources. Read. Observe. Explore.
Your curiosity can become contagious, so display it publicly. State curiosity as a value for your team. Encourage direct reports when they demonstrate it. Do your part in creating a culture of curiosity and you'll be surprised at what you learn.
The Nightmare Before Christmas: An Ill-Considered Rebrand Is Scary Stuff
(Source: Touchstone Pictures)
In the 1993 stop-motion classic The Nightmare Before Christmas, Pumpkin King Jack Skellingon gets bored with life in "Halloween Town." Instead of brainstorming new ways to make the spooky season feel fresh, he takes over the neighboring Christmas Town. The results are unintentionally frightening, such as kids finding decapitated heads under the tree — and Santa even gets kidnapped by an evil bag of bugs named Oogie Boogie.
It's a lesson for any desperate CEO who wants to jump on a hot trend with only a surface-level understanding of a new product or market. Just look at all of the companies with egg on their faces (and coal in their stockings) after this year's NFT and crypto crashes.
Fortunately, Jack comes to his senses and frees jolly ol' St. Nick, saving Christmas and returning to what he knows best: Halloween. By all means, be open to change — in the end, Santa gives Halloween Town a touch of Christmas by making it snow — but don't be so obsessed with forcing an unnatural brand pivot that it becomes an internal and external nightmare. 
Light the Menorah While Sipping Buffalo Trace Kosher Bourbon
You might not get all eight nights of Hanukkah off work like you do Christmas Eve, but if you're in a drinking mood, we have a better recommendation than Manischewitz.
The Kentucky bourbon industry has a surprising Jewish history, and Buffalo Trace Distillery's Kosher Wheat Recipe — aged for seven years and approved by a rabbinical council — is a worthy salute. Sweet and inviting with strong notes of caramel and vanilla, it's backed by a hint of baking spice. Spin the dreidel … and maybe the room when you wake up.
Written by Ali Saleh, Lauren Vino, and Aaron Goldfarb. Comic by John McNamee.