Many business owners transfer their companies to family or sell to interested parties when they retire. Nothing wrong with that, but Patagonia founder Yvon Chouinard just did something incredible: He's basically donating the entire company to fight climate change.
"Earth is now our only shareholder," explained Chouinard, 83, in a public statement announcing the $3 billion arrangement with nonprofit Holdfast Collective. Technically, the outdoor gear brand will remain private, but Holdfast will distribute all of its annual profits to environmental efforts.
While many companies have upped their sustainability efforts in recent years, a move of this size is unprecedented. Chouinard is sending a gigantic message: Businesses can make a real difference, and those not even trying can take a hike.
Beyond the Shirley Temple: Can mocktails save your restaurant?
Silence is golden: Meetings don't have to be all talk.
Everything Everywhere All at Once: How lateral thinking shifts reality.
Beyond the Shirley Temple: Can Mocktails Save Your Restaurant?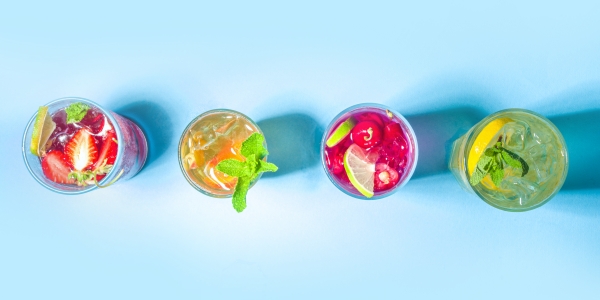 Restaurants are overwhelmingly small businesses: 9 in 10 employ fewer than 50 workers, according to the National Restaurant Association. Their survival rate is notoriously dicey, even in the best of economic times. COVID protocols hit restaurants especially hard; industry sales were down $65 billion in 2021.
For restaurants with a liquor license, the ability to sell boozy drinks in to-go cups kept revenue up during the pandemic. But now that we're (mostly) back to normal, restaurants should take advantage of a different beverage boom — one free of alcohol entirely.
Rise of the Mocktail
Serving alcohol has a much higher profit margin than food. And until recently, "virgin" drinks weren't exactly big draws. (You can buy a Coca-Cola anywhere on Earth.) So, what changed?
Perhaps it's the fact that millennials and Gen Z are drinking less liquor. A lot less. Nearly 60% would rather hit the gym than a bar. Some experts believe it's due to fear of intoxicated moments going viral or the popularity of other substances. Or, it could be that millennials are just busy raising kids now. Either way, booze is out.
Still, people want to socialize with friends, especially in a post-quarantine world. Bars, wineries, hotels, and restaurants are selling 11.2% more nonalcoholic drinks year over year. Mintel, a market research firm, listed a 35% increase in mocktail demand since 2016. Further, major cities all over the world are now home to "boozeless bars."
And here's the best part: You can even charge more for mocktails than for their alcoholic counterparts!
Healthy Trend, Healthy Margins
Wellness-conscious practices, sophisticated tastes, the sober-curious movements (like #SoberJanuary), and COVID-era restlessness have all contributed to this unique consumer trend. If you're a small-business owner in the bar or restaurant industry, now is the right time to rethink your grown-up drink offerings.
(To get you started, read on for our "elevated" Shirley Temple recipe!)
How Silence Can Unlock Creativity in Meetings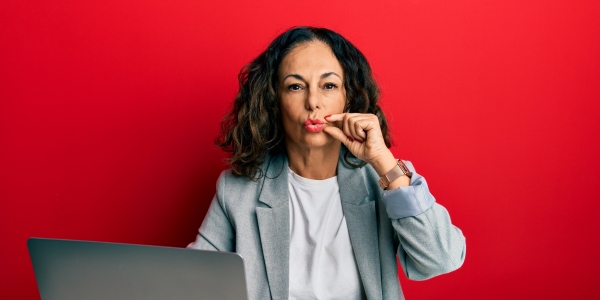 Dr. Steven Rogelberg is a Chancellor's Professor at UNC Charlotte and former president of the Society for Industrial and Organizational Psychology.
There are an estimated 55 million business meetings per day in the U.S. alone. Unfortunately, they almost all look the same process-wise (e.g., oral conversation facilitated by a leader). I want to share a unique technique to energize and engage attendees.
Shhhh …
Try silence in your meetings sometimes. It can actually promote effectiveness and inclusion, and generate more ideas, perspectives, and insights from attendees. How is this possible if nobody is speaking?
If you compare groups brainstorming in silence (for example, typing directly into a document) versus those brainstorming with their mouths, the former yields nearly twice as many ideas — and those ideas tend to be more creative. When communicating via writing, everybody can "talk" at once. There is no waiting for your turn. Additionally, there is less filtering of ideas given the simultaneous generation of them.
Share a Google Doc with attendees during your next creative meeting. (There are other great collaborative apps out there, too.) It should contain key questions or prompts for brainstorming. Encourage all participants to contribute for, say, 15 minutes, or whatever makes sense for the task at hand. They can even comment on other participants' input. Once the time period is up, you can debrief — identifying themes, conclusions, and next steps.
Even "update" meetings lend themselves to this technique: Each person types their update into a shared file; attendees can then review and comment. On top of the great productivity, this written document is convenient for future reference.
Silence isn't appropriate for all meetings, but under the right circumstances, it's a golden tool to leverage.
Do you have a question for the Organizational Psychologist's Couch? Email b.newsletter@business.com and you could see the answer here.
Everything Everywhere All at Once Shows the Power of Lateral Thinking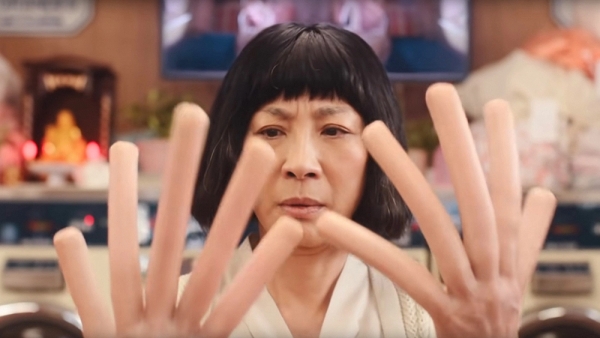 (The following segment contains minor spoilers.)
Not every decision that you make seems to matter, but even minor choices can have major consequences. Everything Everywhere All at Once, released in March to glowing reviews, explores this concept to the extreme. What if every decision opens a new, separate reality?
In the film, Evelyn Wang (Michelle Yeoh) finds that doing something especially weird — like eating chapstick or professing your love to a tax auditor — kick-starts the process. And there's actually a business term for such wildly unexpected moves: lateral thinking, a term coined by Edward de Bono in 1967.
Usually we arrive at solutions through data-based, logical, or deductive paths. However, traditional solutions don't always generate the best results, especially during times of great change (heard of any big changes in the last few years?). Lateral thinking, which was perhaps Steve Jobs' secret weapon, means beating your competition by seeing beyond reality as it currently exists. Innovations can be incremental, but the most effective ones mean dreaming up previously unthought-of possibilities.
Everything Everywhere All at Once also explores the often-tense dynamics of operating a family business. It's a trippy sci-fi masterpiece with a feel-good message. Go watch it in this reality and every other.
In this "sober-curious" age, your end-of-the-workweek drink need not be a boozy one. This week, we are highlighting a modernized, adult version of a no-proof classic.
The New York Times may have labeled the vodka-spiked Dirty Shirley "the drink of summer" for 2022, but the mocktail that spawned it also merits some reconsideration. Famously named after the 1930s moppet movie star icon, Shirley Temple actually hated the sickly sweet drink typically made of bottled grenadine, ginger ale, and a glowing-red maraschino cherry.
For a more balanced, elevated take you can produce at home:
First create a grenadine syrup by boiling equal amounts of pomegranate juice (POM Wonderful brand is fine) with granulated sugar until it dissolves.
After it cools, combine a ½ ounce of the syrup with a ½ ounce of freshly squeezed lime juice and add to a highball glass full of ice.
Top with ginger beer — not ale — and garnish with high-quality cherries like Luxardo.
Written by Carolyn Neuhausen, Dr. Steven Rogelberg, Aaron Goldfarb, and Dan Ketchum. Comic by John McNamee.