1&1 Hosting Review
By Matt D'Angelo
Last Modified: January 4, 2019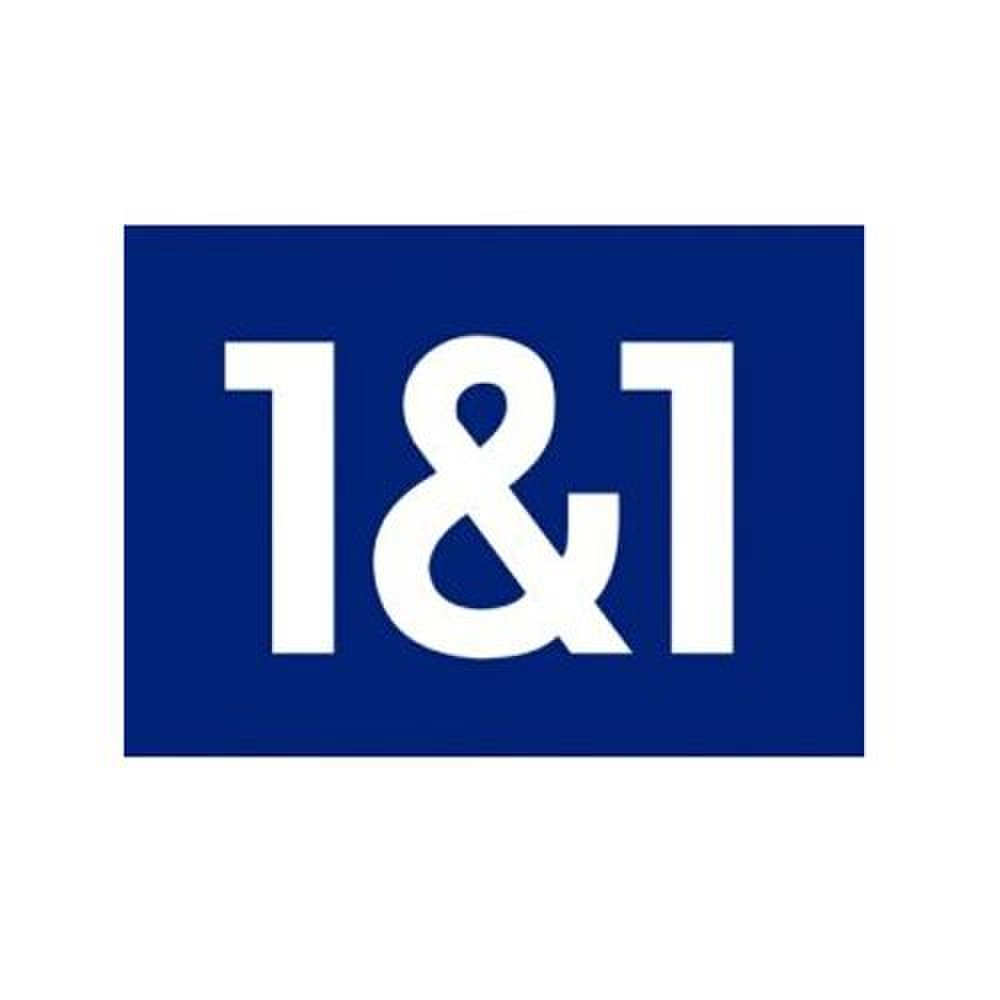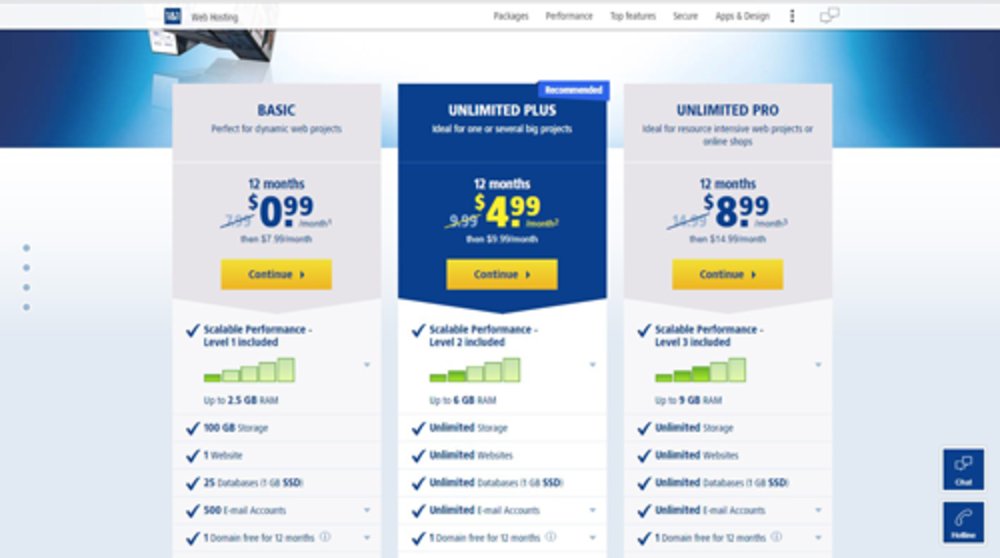 1&1 offers three shared hosting plans at an affordable price. Once the introductory period has ended (after the first year), plans are $7.99, $9.99 and $14.99 per month, which is still very reasonable compared to other hosting solution plans.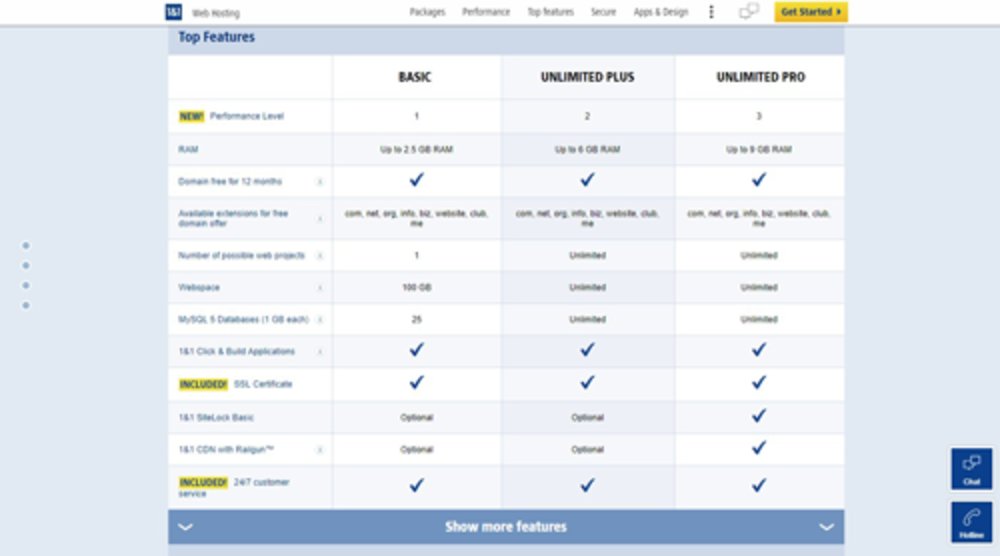 Each shared hosting plan comes with free a SSL certificate, a free domain for a year, at least 500 email accounts and 100GB of web space.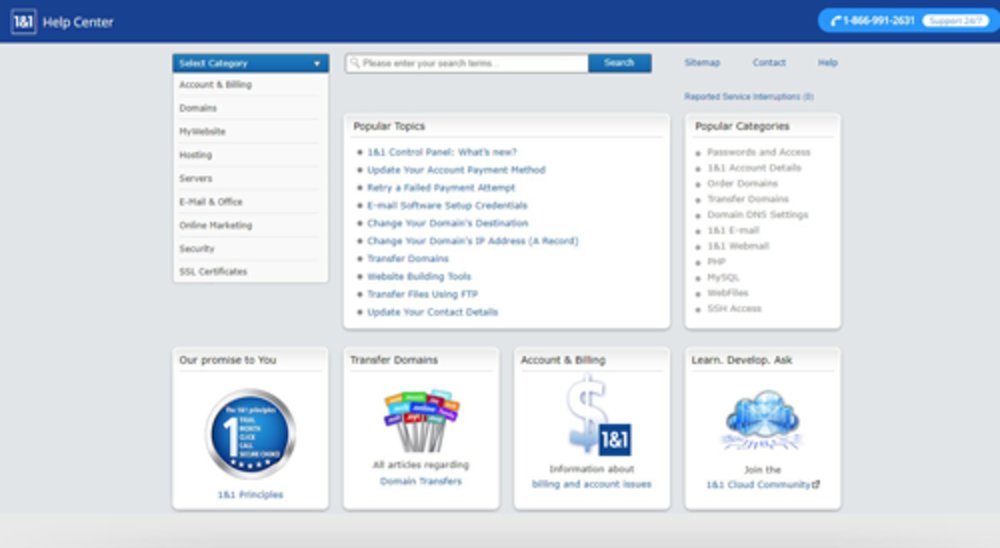 1&1's help center provides information on a number of topics, including how to transfer domains. There are blogs to keep you updated on 1&1 Hosting and a forum where you can ask questions.
1&1 Web Hosting provides site builders, web hosting, cloud hosting and WordPress hosting services to small businesses and enterprises. It provides a great security offering – it clearly defines all its security features and outlines its services clearly on its website. The company also offers a 30-day moneyback guarantee, so you can get a full refund should you decide to cancel your services within that time. Overall, based on its security offering, pricing and transparency, 1&1 earns our best pick as the most secure web hosting company of 2018.
View all our recommendations for web hosting companies on our best picks page.

1&1 offers a full gamut of hosting options and there are multiple plans to choose from. This means 1&1's breadth of services can cover a wide range of businesses' needs. The company also offers the same 24/7 support access to all its plans.
It also has solid integrations, a unique control panel and competitive pricing. 1&1 was one of the most transparent companies we reviewed. It didn't try to hide information about its service offering. Instead it lays out all the necessary info directly on its website.
Pricing
1&1 has multiple plans to choose from in its offering. For shared hosting, which is the type of hosting we analyzed on all our reviews, there's a Basic, Unlimited Plus and Unlimited Pro plan. All three of these plans have slashed, promotional pricing – the web hosting industry is competitive, and companies often slash their pricing to attract new customers. As of July 2018, the Basic plan was $0.99 per month, the Unlimited Plus Plan was $4.99, and the Unlimited Pro plan was $8.99. All these prices apply to 12-month terms.
The "normal" pricing for 1&1 is $7.99 per month for the Basic plan, $9.99 per month for the Unlimited Plus plan and $14.99 for the Unlimited Pro plan. All these monthly prices are for signing up for a year-long contract. If you want to pay month-to-month, the rate is likely higher.
It's not clear whether 1&1 offers longer terms than a year. Some companies will offer two to three-year terms, but we could only find year-long and month-to-month options on 1&1's checkout page. They were transparent, though, about the pricing after the first year. When we tried to sign up for the Unlimited Plus plan, the pricing section indicated the $4.99 price per month for the first year and then $9.99 after that. Again, this could vary with plan and when you sign up, but this was very transparent compared to other companies we reviewed.
1&1 provides a free domain name for the first year as well. After the first year, you'll have to pay around $15 a year to keep it registered. Sometimes companies charge an additional fee to register a domain name or will take $15 off your refund if you cancel within the first 30 days as part of their moneyback guarantee. We took a look at 1&1's terms and service agreement, and didn't see anything that said they also do this.
If you want to cancel your service, you won't be charged an additional fee to do so. You'll get a full refund if you cancel within the first 30 days. If you've committed to a full year and decide to cancel your services early, you likely won't get a refund. This process is detailed in section 2.1 of 1&1's terms of service agreement. When we spoke with 1&1 sales representatives, they told us there were no additional renewal fees. So, after your first year, while you will be renewed at a higher rate, you won't have to pay any additional fees to do so.
Keep in mind that all of this information – the pricing, terms and details of each plan – are specific only to the shared hosting plans on 1&1's website. If you sign up for cloud hosting, dedicated servers or another 1&1 product, the pricing and terms may be very different.
Features
Because of 1&1's extensive service, it also offers a wide-range of features. Its security offering stands out, but it also integrates with ecommerce apps and provides competitive storage and bandwidth features. It's also very transparent about the features it includes in each plan. You can view a full breakdown of what's included in which plan here by clicking "show package details." These features, and the features we reviewed for all the companies we looked at, are for its shared hosting plans.
Storage & Bandwidth: For its Basic plan, 1&1 sets the storage limit at 100GB and the bandwidth at 2.5 GB of RAM. 1&1 directly outlines the speed and performance aspect of its service, which most companies don't do. You can compare the RAM in each plan by clicking the green graph on each plan. The Basic plan, for example, can support around 100 visitors per minute. This service can also easily be scaled, depending on your needs. The company offers unlimited storage for its Unlimited Plus and Unlimited Pro plan. This is a standard practice of many companies we reviewed. Often, in these situations unlimited does not mean infinite. Instead, you'll be expected to stay within a reasonable range according to your plan. For 1&1, it starts you with 50 GB of available web space. Form here you can scale up to a certain amount, which it does not define by GB but rather files and folders per account. If you go over this limit, you'll likely receive a warning from the company or have your service suspended until the issue is addressed.

Security: 1&1 provides the same level of heightened security on all its plans, with SiteLock included in the most expensive plan and listed as an optional service for the other two. Customers will be protected by SSL wildcard certificates, daily backups, data recovery services, DDoS protection, geo-redundancy and redundant network connectivity. 1&1 was one of the few companies we reviewed that provided this level of backups and network redundancy for all its plan holders. Having DDoS protection is also solid. What we liked about 1&1, however, was that it specifically addressed different security tools. It didn't hide its security features behind vague terminology and instead listed out the services it provides to secure your website.
Cancellation policy: You can cancel your 1&1 service offering at any time without having to pay an additional fee. If you cancel within the first 30 days, you'll receive a refund. If you have committed to a year-long contract and cancel your service early (but after the first 30 days), you likely won't receive a refund. Keep in mind that the 30-day moneyback guarantee is only applicable to your first year working with the business.
Pre-installed apps: 1&1 supports integrations with popular apps like WordPress, Joomla, Drupal and Magento. It also supports one-click installation for over 70 other applications. It doesn't however, provide the latest version of cPanel to control your offering. Instead, 1&1 provides its own control panel.
Types of hosting offered
In addition to shared web hosting, 1&1 provides site builders, managed cloud hosting and WordPress hosting. All these different hosting types have varying plans that come with varying features. Managed cloud hosting plans, for example, range in price from $14.99 to $54.99 per month. There are also managed plans that range from $134.99 to $354.99. It provides root cloud hosting that can be scaled from $9.99 to $349.99. WordPress hosting plans mirror shared hosting from a price perspective. Its virtual private server plans range from $4.99 to $29.99 per month. The level of services provided by 1&1 was nearly unmatched by competitors.
Domain transfer
When you sign up for 1&1's services, you'll be able to register your domain name for free. After the first year, you'll have to pay roughly $15 per year to maintain ownership of your domain name. If you have an existing domain and you'd like to transfer it, there may be some fees depending on your situation. More detail on this issue is outlined in 1&1's terms of service under section 3.2.6. If you're worried about transferring your domain, or the cost associated with registering a new one, it's important to discuss this with a 1&1 sales representative before you sign up.
Reported uptime
1&1 claims to support 99.99 percent uptime for its web hosting services. Every company we reviewed made similar claims. What separates 1&1, however, is it provides credits for when it doesn't live up to this standard. 1&1 outlines standard scheduled downtime, like for maintenance, as being outside the requirements for credits. If you experience downtime outside the deemed reasons like maintenance, you can contact the company and get a monthly credit proportional to the downtime you experienced. This isn't the best credit offering we reviewed, but it's better than many companies we looked at that don't offer any kind of benefit for service issues.
Reputation and customer service
1&1 earned an A+ accreditation with the Better Business Bureau and sports a 3.78 out of 5 rating with the company. It has logged a considerable amount of customer complaints (336), and 64 of the 72 reviews of the company on the site are negative. It recently earned accreditation in 2015.
We reached out to 1&1 as prospective web hosting customers to test the company's customer service and learn more about the overall service offering. We emailed the company to get some responses since 1&1 doesn't provide sales live chat on its website. We received a timely response and the representative answered all our questions thoroughly and accurately.
Drawbacks
1&1 doesn't offer sales live chat to learn more about its offering. When we emailed the company, they said we'd have a response within 48 hours, which could be too long for some prospective buyers.
While 1&1 is an accredited business with the Better Business Bureau, nearly 90 percent of the company's reviews on the site were negative.


Ready to choose your The Best Web and Cloud Hosting Services of 2019? Here's a breakdown of our complete coverage:

Matt D'Angelo
Matt D'Angelo is a staff writer covering small business for Business.com and Business News Daily. After graduating from James Madison University with a degree in journalism, Matt gained experience as a copy editor and writer for newspapers and various online publications. In addition to his writing and reporting, Matt edits articles. He reviews small business services, including PEOs, small business loans and GPS fleet tracking services. He's been with Business.com and Business News Daily since 2017.