123Print Review
By Business.com Editorial Staff
Last Modified: January 7, 2019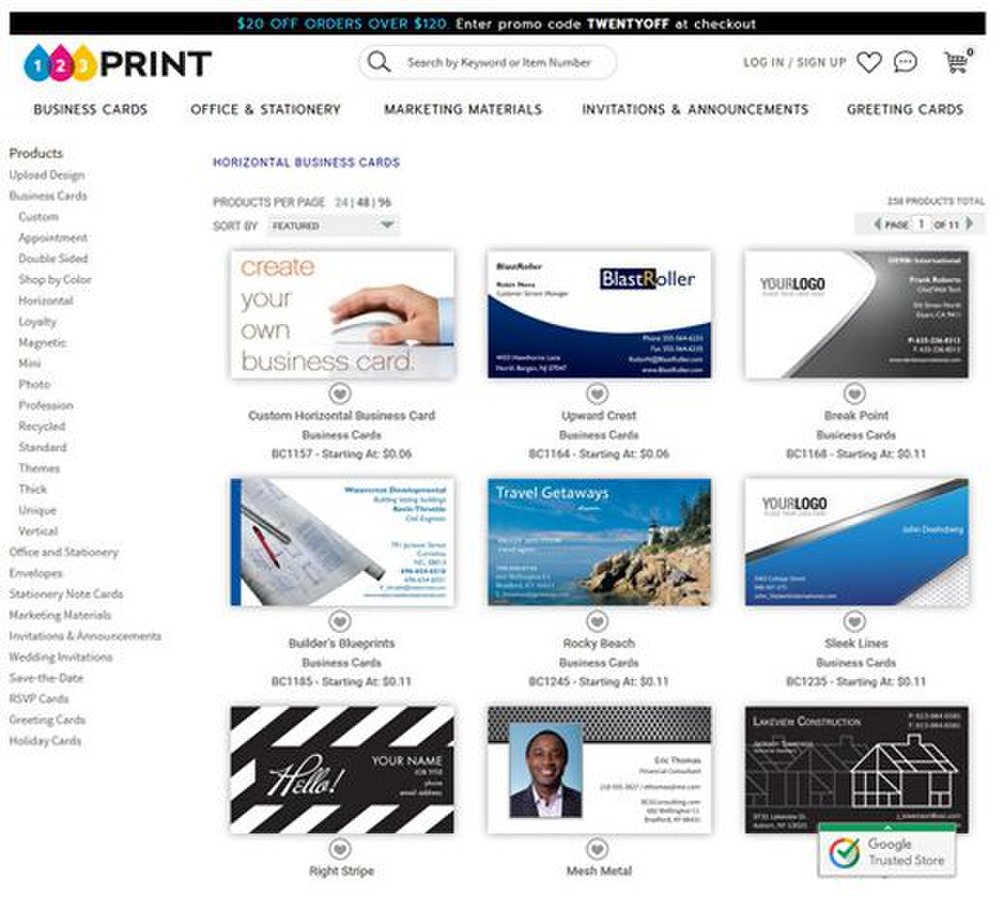 123Print image: With so many templates, you can search for business cards by color, orientation and paper type.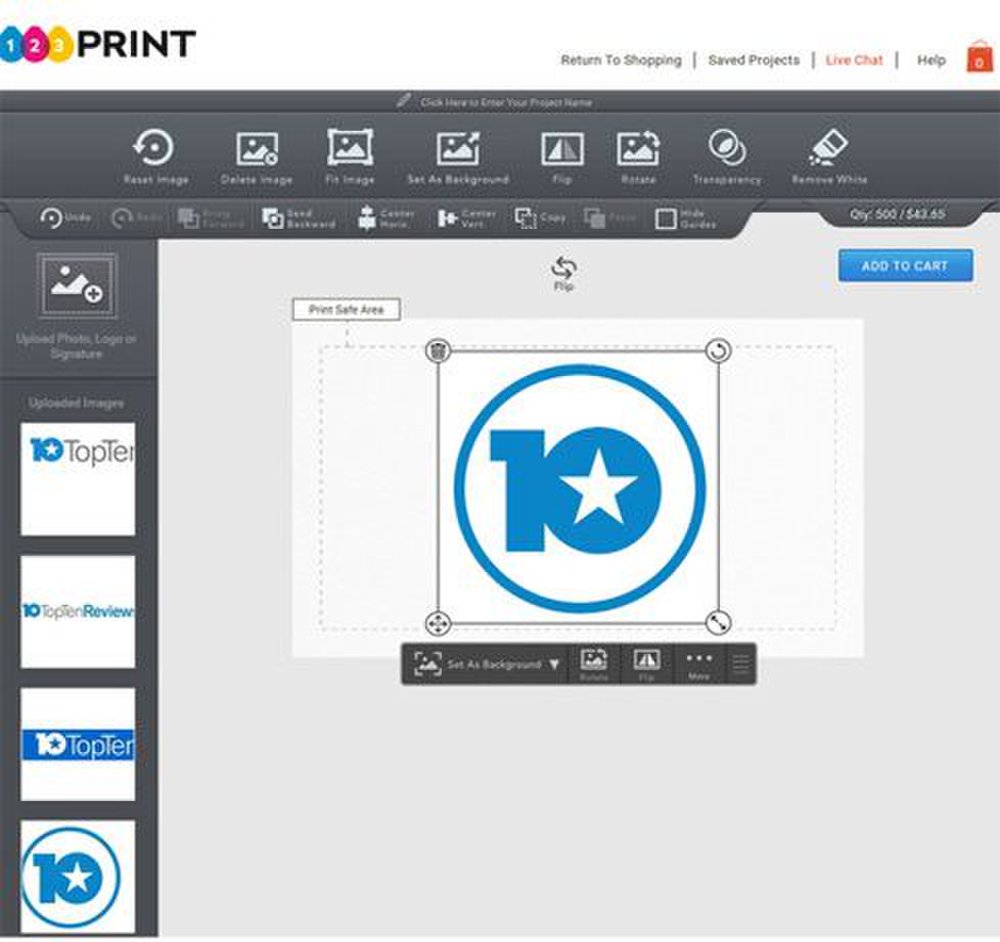 123Print image: The online editor makes it easy to add your company's logo and design to your own business card or a pre-existing template.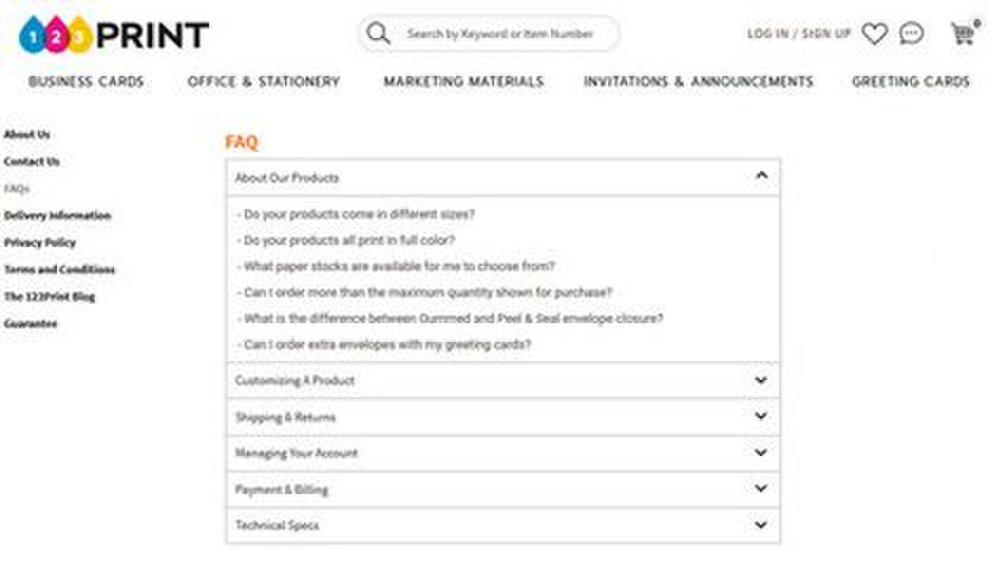 123Print image: This service has a variety of resources, including a blog, frequently asked questions and contact information for customer support.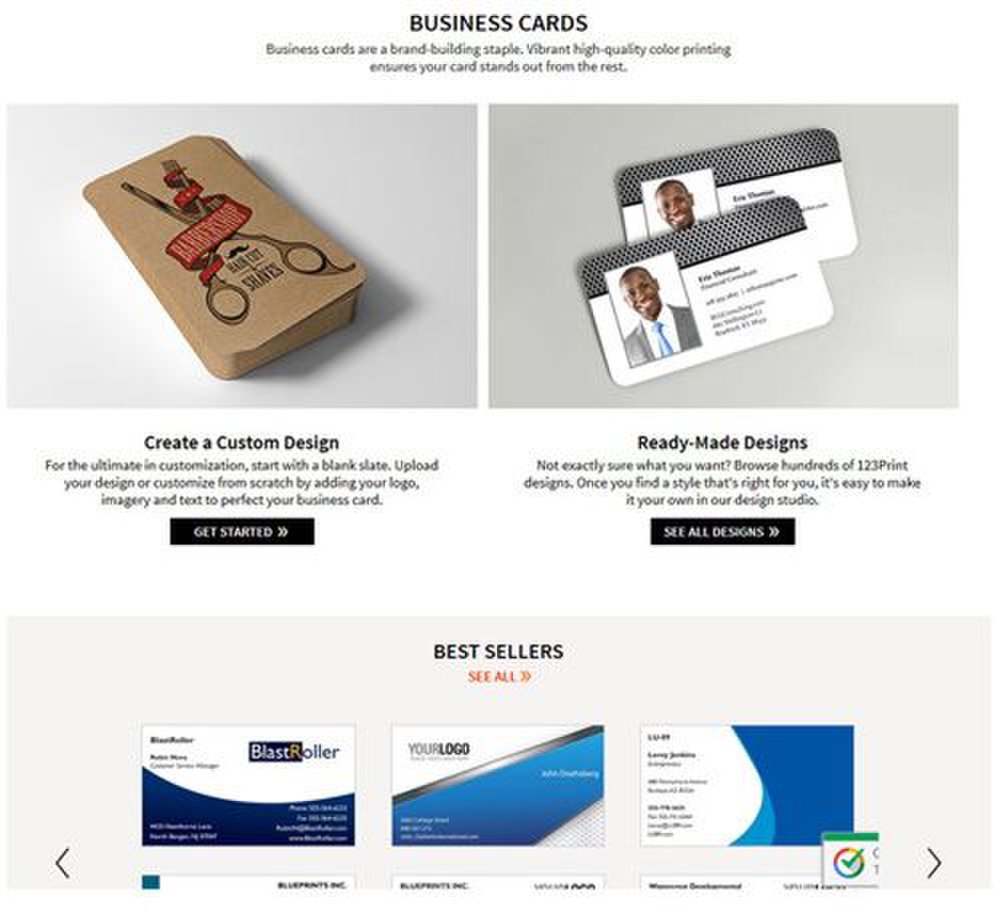 123Print image: Whether you are creating your own business card or using a template, this site is easy to navigate to find a business card suitable for your company.
123Print offers printing services for your custom created business cards. The overall quality is decent for basic business cards, though you don't have as much of a selection or variety as other business cards we reviewed. 123Print does not offer plastic cards. You can only choose between cardstock and linen. However, you can print cards using the traditional landscape orientation or as a vertical business card.
When it comes to creating a custom business card with 123Print, your options are limited. Unlike the best online business cards, this company doesn't have specialty shapes or a variety of finishes, such as UV spot finish or foil printing, if you want to give your card that extra pop.

It has a simple online design tool that lets you choose from a pre-designed business card template, or you can create your design from scratch. You can upload your company logo or create your custom cards in another program and simply upload the finished file to be printed. The service supports a number of file types, including TIFF, JPG, PNG, PDF and BMP.
If you're not the creative type, 123Print has business card design tips listed on its website. Regardless of how your business cards are made, 123Print provides you with an electronic proof for you to look over and approve before having it printed.
The standard turnaround time from the moment you approve your prints to when you receive your finished cards is typically six days. This is standard for online business card printing services. For an extra cost, you can have your cards delivered within 24 hours after it has been processed.
123Print kept us informed throughout the ordering and shipping process. They not only sent confirmation emails after we placed our order and after it shipped, but they were always quick to respond to our inquiries.
In addition to business cards, 123Print is able to print flyers, brochures and postcards. You also can use it to print custom banners, signs and promotional calendars. If your business needs envelopes or address labels, 123Print can take care of those.
The selection isn't very large, though the overall quality of the standard business cards is good. While the service lacks specialty shapes and some unique finishes, such as foil stamping, you can produce your own cards with your own images and logo using the simple online business card design tool.


Business.com Editorial Staff
The purpose of our community is to connect small business owners with experienced industry experts who can address their questions, offer direction, and share best practices. We are always looking for fresh perspectives to join our contributor program. If you're an expert working in your field – whether as an employee, entrepreneur, or consultant – we'd love to help you share your voice with our readers and the Business.com community. We work hard to only publish high-quality and relevant content to our small business audience. To help us ensure you are the right fit, we ask that you take the time to complete a short application: https://www.business.com/contributor/apply/ We can't wait to hear what you have to say!