3dcart Review
3dcart is a versatile shopping cart software that offers all of the top features needed for building and hosting your online store. The plan we evaluated for our shopping cart software review is 3dcart's Starter plan, which is best for small and medium-sized businesses. Because of its top features and ease of use, 3dcart earns our Gold Award.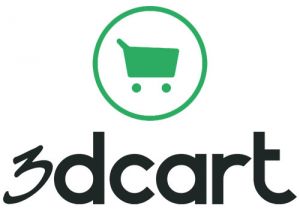 3dcart
The Verdict
3dcart has a full set of web-building features and a top-notch checkout platform for your customers to use. While it does not have unlimited bandwidth, it met all the criteria we deemed important for a solid online store provider.
This software's starter plan is competitively priced and one of the top performers in our lineup. The 3dcart Starter plan charges one low monthly fee and has no setup or transaction fees. Though, your payment gateway may charge its own, separate transaction fees for processing credit card payments.
With this plan, you receive unlimited storage. Because of this, you do not have to limit images, videos or other content that you store in your site. While storage is unlimited, this best shopping cart software does limit your bandwidth to 4GB. This means that higher-quality images or videos may not load as quickly if you have a surge of visitors. There is also a 1,000 product limit, so if your business needs exceed this limit, you may need one of 3dcart's higher-level plans.
While 3dcart was not the easiest web-building platform we worked with, its full feature set makes up for its higher learning curve. In our tests, we could easily drag and drop images where we wanted them; though, we could only edit other information in the admin panel. While it took some time to adapt to the 3dcart platform setup, it is not difficult to use.
This software offers 50 different templates for your online store. You can choose the template that works best for your business, or if you prefer, 3dcart can create a custom template for your site. While a custom template costs an additional fee, it ensures your website has a one-of-a-kind polished look, and it saves you the time you would have spent altering a pre-built template.
If you want to add a blog to your site to keep your customers informed about your business or industry updates, you can add the 3dcart built-in blog or use the WordPress integration. Not all services offer a blog option, so it is especially useful that 3dcart offers both so that you can choose which works best for your business.
3dcart operates using a content delivery network. A CDN is a series of connected servers around the globe. When customers access your site, the CDN directs them to the server closest to them, which leads to faster load times.
When you are in the process of building your site, 3dcart keeps your site unpublished. This means customers can't access your site until you have reviewed and revised your site and allow it to go live.
3dcart has exceptional help and support, being one of only two companies on the lineup to score a 100 percent in our customer support testing. With 3dcart, 24/7 support is included in the Starter plan for no extra fee.
When you create your 3dcart account, the company sends a welcome email and connects with a support representative. If you have any questions setting up your account, you can connect with support via email, live chat and telephone.
If you have basic questions or just want to learn more about the platform, you can explore the online knowledgebase, which is comprehensive and easy to navigate.
3dcart offers fraud detection, which scans for suspicious activity and flags potential credit card fraud. It also provides an SSL 256-bit encryption certificate to protect your data and your customers' information. If you want to reach out to your customers, 3dcart allows you to create an unlimited amount of custom email accounts.
In addition to testing the website builder platform, we tested the checkout process, which your customers use. For these tests, we evaluated both desktop and mobile platforms, since more and more customers are accessing the internet from their mobile devices.
In our tests, 3dcart performed exceptionally well, earning a score of 90 percent. To obtain this score, we considered how easy it is to complete an online purchase. 3dcart offers PayPal and a guest checkout option, which allows a quick checkout. This service also had a very mobile-friendly shopping cart.
3dcart offers multi-language storefronts, which means you can translate your online shopping cart into many different languages.
This feature is especially useful if you reach a diverse or multinational audience. Additionally, 3dcart works with 100 different payment gateways. If you want to continue service with your current payment gateway, check 3dcart's list of gateway it works with. If your company is not on the list, you are likely to find one that meets your needs among the many gateways it currently partners with.
This best website store is one of two software to offer a store plug-in. A store plug-in allows you to add a 3dcart online store to your existing website rather than having to build a new site.
This best shopping cart software earns the Gold award because of its strong feature set and outstanding customer service. When you create your account, you are personally greeted by a representative. Furthermore, you have unlimited storage and over 100 pre-built templates for creating a top online store. The only drawback with this service is the limited bandwidth of 4GB; if bandwidth is not an issue for you then 3dcart is the overall best online store software.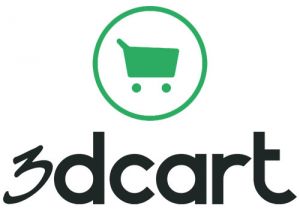 3dcart
The Verdict
3dcart has a full set of web-building features and a top-notch checkout platform for your customers to use. While it does not have unlimited bandwidth, it met all the criteria we deemed important for a solid online store provider.

business.com editorial staff
business.com Member
The purpose of our community is to connect small business owners with experienced industry experts who can address their questions, offer direction, and share best practices.