Adobe Acrobat Review
By Business.com Editorial Staff
Last Modified: December 11, 2018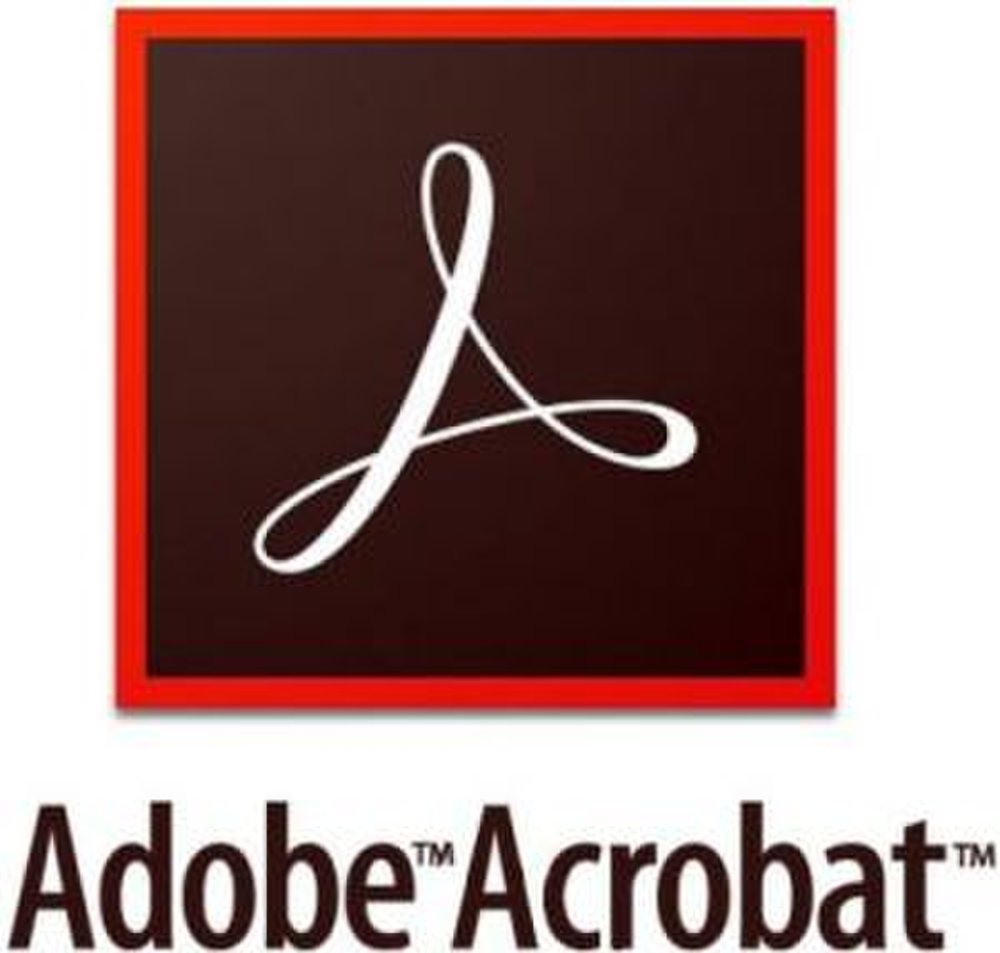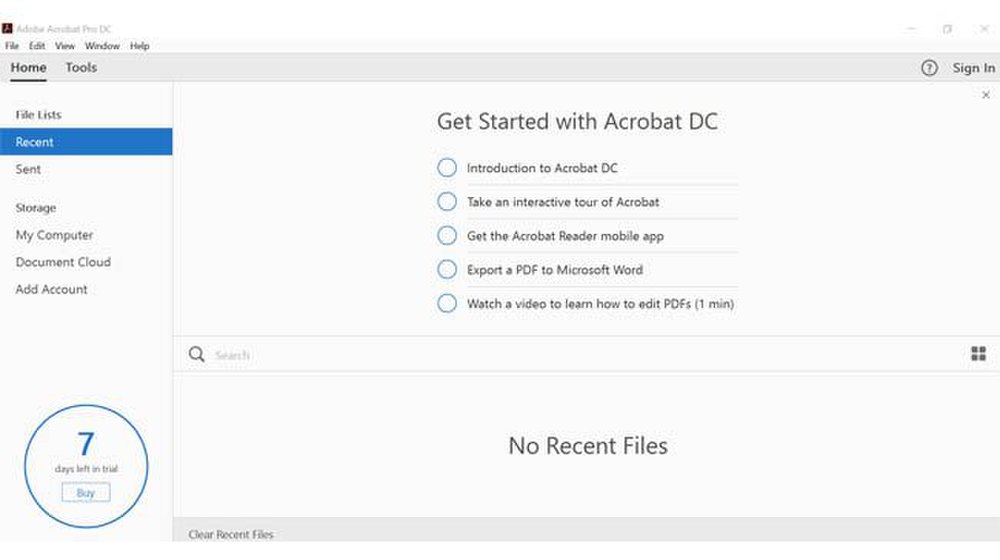 Adobe Acrobat image: Immediately after launching the software, users are greeted with an interactive wizard.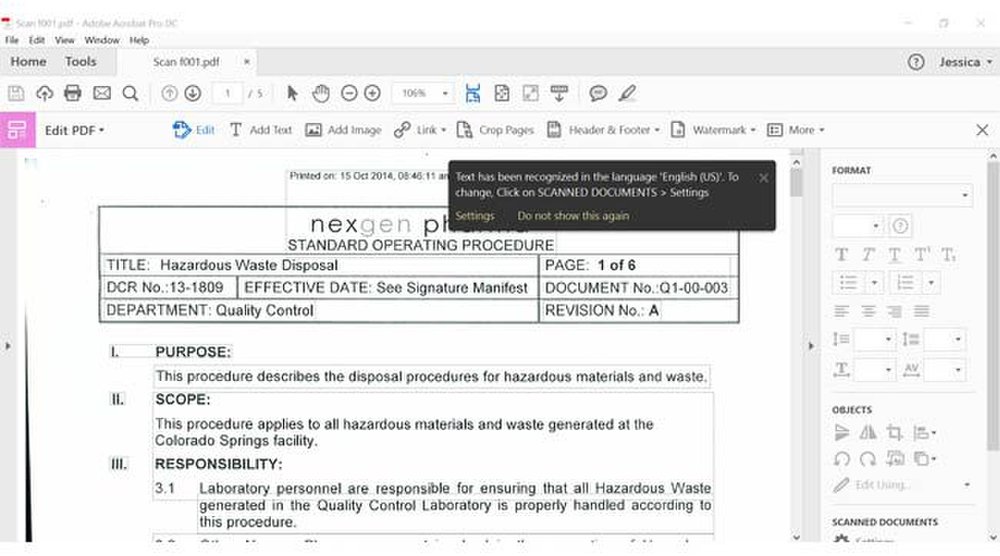 Adobe Acrobat image: Once you import a scanned image of a document, you can use the OCR technology to convert it to editable text.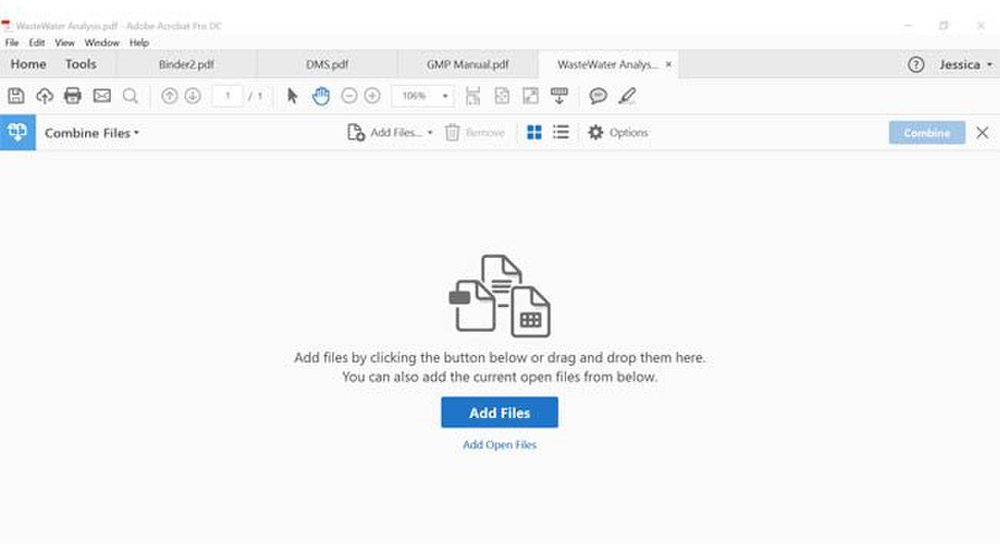 Adobe Acrobat image: If you are scanning pages to a manual or book, you can combine them into one large document using the software.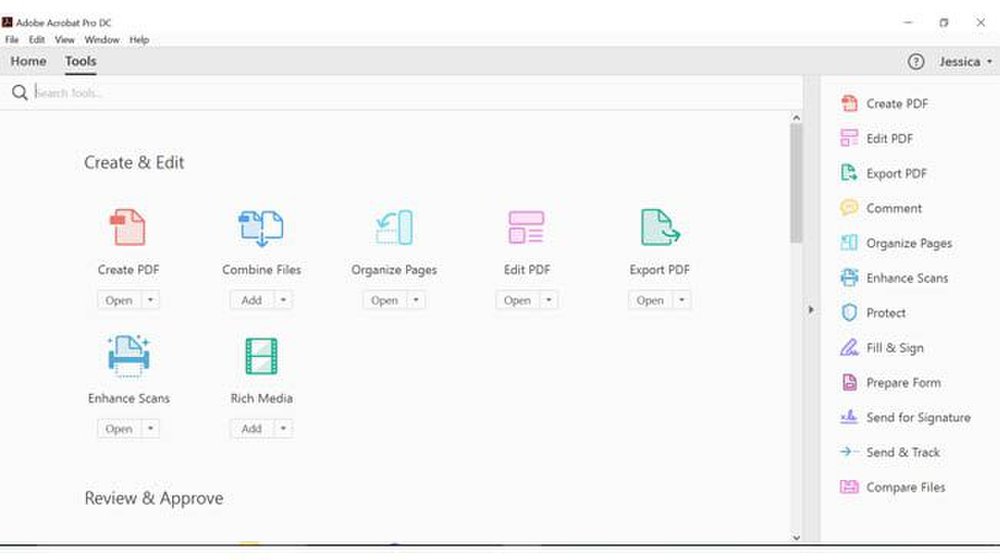 Adobe Acrobat image: This OCR software has several capabilities, including enhancing scans, combining files and editing PDFs.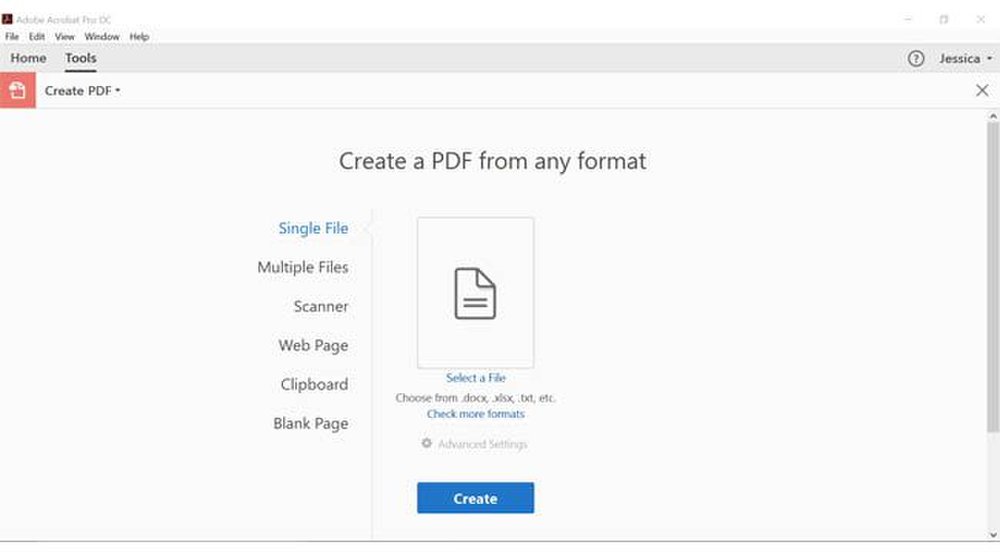 Adobe Acrobat image: You can create an editable PDF from digital documents, mobile images, scanned images and other formats.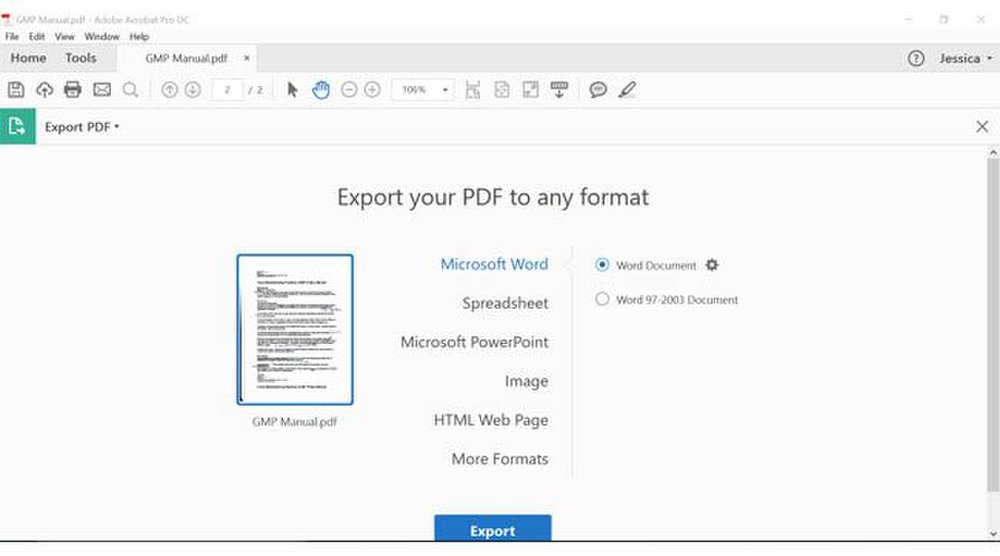 Adobe Acrobat image: This software integrates with a variety of programs and formats, including Microsoft Office and HTML.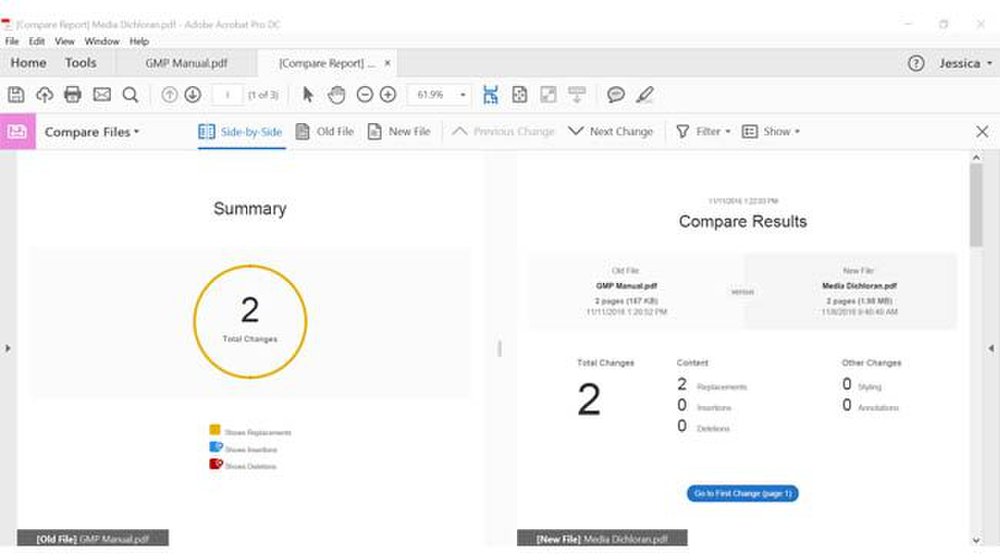 Adobe Acrobat image: One of this program's most helpful features is its ability to present a side-by-side comparison of both the original document and the scanned file.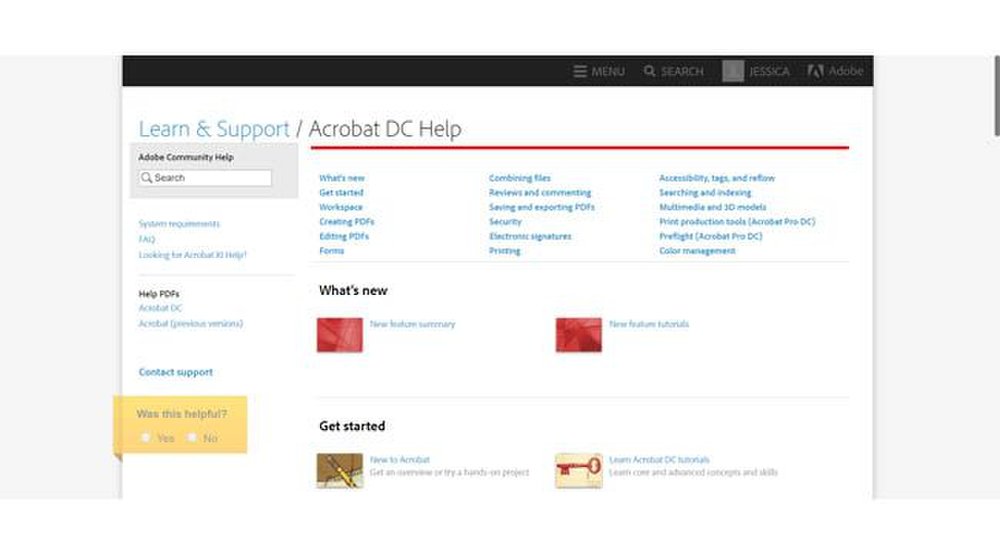 Adobe Acrobat image: You can access the software's knowledgebase on the company's website.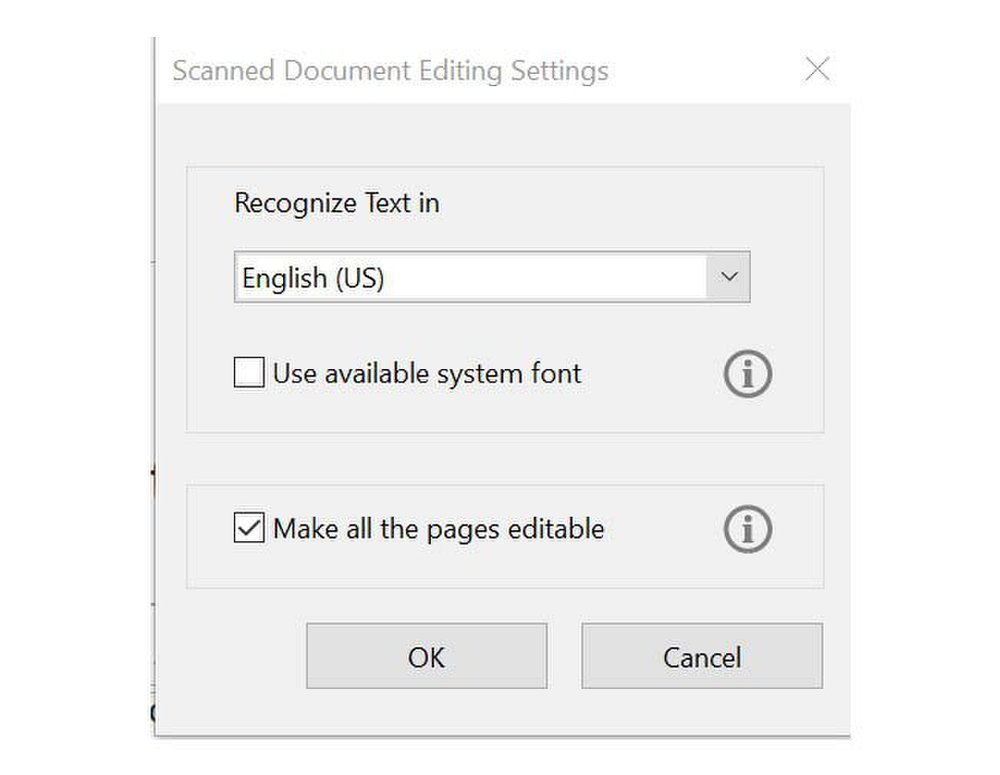 Adobe Acrobat image: The software recognizes over 190 different languages when converting a document.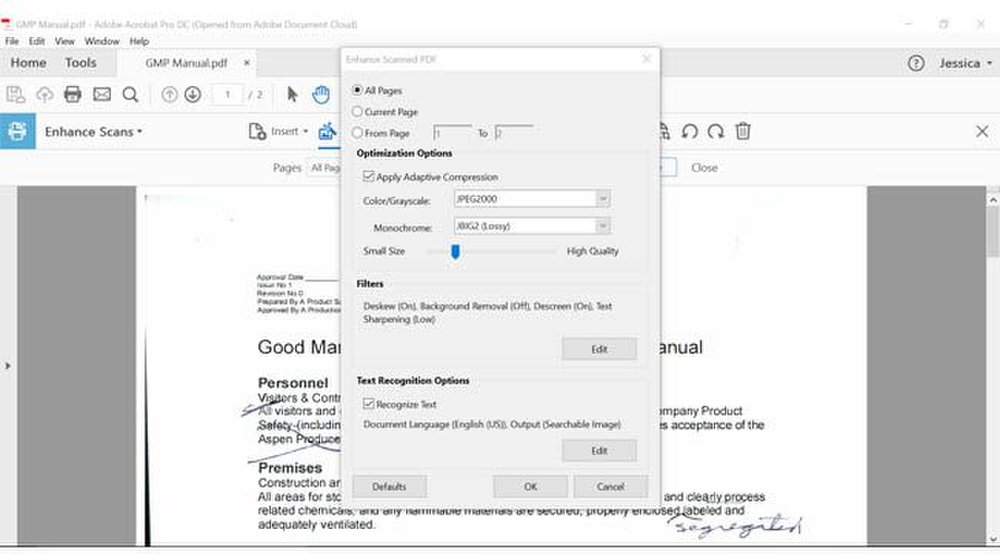 Adobe Acrobat image: The software has several tools that enhance the image and accuracy of a scanned file when converting an image using OCR technology.
Acrobat DC is the latest version of Adobe's powerful PDF and optical character recognition (OCR) software. If you are familiar with graphic design, animation, web design or desktop publishing, you know that Adobe is one of the premier providers of applications in these arenas.
Adobe offers different versions of Acrobat DC, depending on whether you need the Standard or Pro version. Both versions consist of a monthly subscription rather than an outright purchase of the software. However, by purchasing this software as a service, you will always have the most up-to-date program.

We reviewed Acrobat Pro DC and have selected it as the best OCR software application.
Acrobat DC was easy to download and install. Once we installed it on our computer, large intuitive icons made it exceptionally easy to find and use the functions we needed. Additionally, the software has a setup wizard that walks you through the OCR process step by step.
In our document-conversion test, Acrobat DC converted pages of text and tables to editable PDFs, and it did so flawlessly, retaining the exact layout of tables, fonts and layouts of the original document, while making the text searchable. It also produced exceptional results with full-color flyers containing multiple fonts, images and tables. While it struggled with low-quality images, when we used high-contrast mobile device images and enhanced and deskewed them first, Acrobat Pro DC was notably more accurate.
We found that both the text, font style, formatting and spacing correctly mirrored the documents we scanned. The impeccable accuracy, coupled with the easy-to-use platform, makes Adobe Acrobat the best OCR software in the industry.
The cloud storage and integration changes in this new version are quite significant for businesses. Instead of sending an actual PDF to a customer or employee beyond your firewall, you can attach the PDF from the cloud and send it as a downloadable link, rather than the actual document – totally removing size constraints.
Additionally, this OCR software for Mac and PCs has an app for both iPhone and Android users so they can add, edit and view documents from anywhere. Adobe Acrobat's app surpasses other OCR software apps we evaluated by far, offering more functionality and superior usability. We found the app was both easy to install and use, offering a similar interface and navigation just like the desktop-version software.
Exporting files to Microsoft Office applications is also a far better experience than it was in previous versions, where text and images were often misplaced and soft returns were added at the end of each line. Now, exports from PDF to Word, Excel and PowerPoint adhere to the original, which makes using this software for exporting purposes truly practical. You can also now use Acrobat Pro DC to export to applications like AutoCAD but still not to any of the eBook formats.
All Adobe software provides user manuals, tutorials, FAQs, a user forum and videos. Myriad support materials accompanied the release of Acrobat DC. However, Adobe does not offer phone support for this product. Instead, you can use the user forums that often offer feedback from customer support.
While you can access live chat and email addresses on the company website, neither of these options offer direct support to Adobe Acrobat. However, when we used live chat and email, the company responded to our inquiries in a timely manner.
In addition to its perfect accuracy, Acrobat DC was easy to download and install. Installation was not as fast as some of the single-function OCR programs, but it wasn't particularly slow either. The companion app was also quick to download and set up.

Once downloaded, you can add files by scanning paper documents, taking pictures with your mobile device or importing electronic documents. Regardless of how you import the document and the quality of the image, you can use the image-editing tools and OCR technology to convert it to editable text and a variety of other file formats.
For multi-page or large projects, Adobe Acrobat has batch OCR processing and multi-page document recognition. These features speed the conversion process for those larger projects and improve the usability of the software.
Adobe Acrobat has been the industry leader in OCR- and PDF-creation software for years. Eventually, new technologies made the original versions dated. Acrobat DC addresses every one of these issues. It uses updated technologies, vastly improved export options and greater functionality. Full application prices are more expensive than other OCR programs on our lineup, but upgrade prices are competitive. With its intuitive icons, significantly improved export functions and competitive cloud functionality, Acrobat Pro DC earns its place as the best OCR application.

Ready to choose your The Best Document Scanning Services of 2019? Here's a breakdown of our complete coverage:

Business.com Editorial Staff
The purpose of our community is to connect small business owners with experienced industry experts who can address their questions, offer direction, and share best practices. We are always looking for fresh perspectives to join our contributor program. If you're an expert working in your field – whether as an employee, entrepreneur, or consultant – we'd love to help you share your voice with our readers and the Business.com community. We work hard to only publish high-quality and relevant content to our small business audience. To help us ensure you are the right fit, we ask that you take the time to complete a short application: https://www.business.com/contributor/apply/ We can't wait to hear what you have to say!