Acronis Review
Acronis is a highly advanced platform that can be used with various configurations, including cloud and hybrid environments. It has a suite of backup and restore tools that you can tailor to your physical, virtual and cloud networks. This scalability makes it a valuable addition to your server backup strategy, because it can handle your changing needs as your business grows.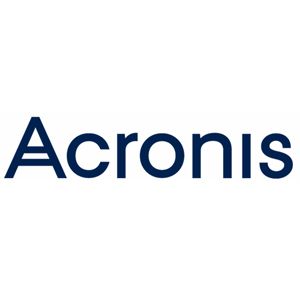 To view all our recommendations for cloud storage and backup services, visit our best picks page.
Acronis Plans and Pricing
Acronis is a comprehensive and advanced backup solution for IT professionals, and therefore one of the most expensive platforms we reviewed. Pricing is based on how many machines you need to back up and how much cloud storage you need. Acronis is very transparent on pricing and what each plan includes. Discounts are given for longer-term plans. Here is a breakdown of each plan.
Workstation:
Price: $99 for one year, $179 for two years, $249 for three years or $119 perpetually
Protects: One machine (Microsoft Windows PC, Mac OS X), physical or virtual
Server:
Price: $839 for one year, $1,319 for two years, $1,799 for three years or $1,799 perpetually
Protects: One Windows or Linux server, physical or virtual, with applications backup
Virtual Host:
Price: $929 for one year, $1,469 for two years, $1,999 for three years or $1,999 perpetually
Protects: One virtual host VMware vSphere or Microsoft Hyper-V and unlimited number of virtual machines on it with applications backup
Windows Server Essentials:
Price: $229 for one year, $369 for two years, $499 for three years or $499 perpetually
Protects: One Microsoft Windows Server Essentials system, physical or virtual, with applications backup
Office 365:
Price: $299 for one year, $479 for two years or $599 for three years
Protects: Microsoft Office 365 data stored in Exchange Online, OneDrive for Business and SharePoint Online
Compatibility: Acronis Cloud Storage add-on required to perform Office 365 agent-less cloud-to-cloud backup
G Suite:
Price: $199.99 for one year, $319.99 for two years or $399.99 for three years
Protects: G Suite data stored in Gmail, Drive, Contacts and Calendar
Compatibility: Acronis Cloud Storage add-on required to perform G Suite agent-less cloud-to-cloud backup
To supplement your backup plan, you can select add-ons such as disaster recovery and cloud storage for v11.7 and earlier.
Disaster Recovery:
Price: $1,219 for one year, $2,319 for two years or $3,469 for three years
Compute points: 500 (enough to run one server with two CPUs and 8GB RAM for five days)
Disaster recovery storage: 250GB
Cloud storage: 500GB
Cloud Storage:
Price: $299 for one year, $499 for two years or $649 for three years
Storage size: 250GB
Physical data shipping: Additional $99
Note: Cloud storage available in 250GB, 500GB, 1TB, 2TB, 3TB, 4TB and 5TB (price adjusted accordingly)
The company offers a 30-day free trial, which includes unlimited functionality of Acronis Backup with 1TB of Acronis Cloud Storage.
Acronis Features
Acronis is highly customizable, allowing you to set up whatever type of backup solution you need, including onsite, cloud or hybrid. When we evaluated cloud storage and online backup solutions, here's what impressed us the most about Acronis Backup.
Security
You can set up quick incremental and differential backups of your servers, with options to back up your network on local, remote and cloud locations. All the while, the data deduplication feature ensures that your backup doesn't consist of copies, which keeps storage requirements more manageable. In addition, you can secure your backups with AES-256 encryption. This means that you can store your archived backups offsite without fear of the data being stolen. You have the ability to set a password that only you can access. Your backups are safe in Acronis' SSAE 16 local data center.
Compatibility
Acronis supports virtually every type of document – files, folders, photos, disks, partitions and data. It can back up data from servers, mobile devices, cloud platforms and virtual machines. Not only is Acronis compatible with Windows, Macs, Linux, iPhone, iPad and Android, it also includes several features for protecting and backing up your virtual environment. It integrates with the most popular virtual platforms, including VMware vSphere, Microsoft Hyper-V, Citrix XenServer, Linux KVM and Oracle VM Server. Acronis is flexible, allowing you to back up to a different cloud storage platform if you prefer.
Instant Recovery
One of the best features of Acronis Backup Advanced is the instant recovery, or recovery in place. This recovery feature launches the backed-up data onto a virtual server so that users can still access the data while you work to restore the original server. There is virtually no downtime.
Conversion
The disk-imaging restoration allows you to store entire disks to dissimilar hardware on a granular level. This allows you to convert backups of physical servers to virtual machines (physical to virtual) and convert work in progress from those virtual machines back to bare metal (virtual to physical) and even dissimilar hardware.
Accessibility
You can implement backup and recoveries from anywhere in the world, as long as you are on a computer with an internet connection. When you combine this with the wake-on-LAN feature, you can essentially access any computer connected to your network and run backups without physically accessing the computers.
Customer Support
Acronis offers support in multiple languages to accommodate its wide range of customers. To access a representative, you can create a ticket or send an email or live chat message. The company claims a support response time ranging from one hour to one day, which may be due to the complexity of the software it supports. It has an online knowledgebase, community and other resources you can access for additional information.
Acronis offers free product updates, including upgrades during the support subscription period. It is compliant with HIPAA, SOC 1, ISO 9001, ISO 27001, ISO 22301, PCI DSS, Tier III and SOC 2. These features are good for business owners who need a technical and compliant online backup and cloud storage platform. Acronis is accredited with the Better Business Bureau and has an A+ rating.
Limitations
Before buying Acronis, you should be aware of these potential downsides.
Complex: Acronis is one of the most complex and powerful data backup platforms. Its advanced features for virtual environments, among other applications, are geared toward developers and technicians and are not recommended for small businesses needing a simple data backup solution.
Expensive: Acronis' comprehensive capabilities and customizations come at a high cost. If you are searching for an extensive backup solution for your technical department, it may be worth the cost, but if you are a small business looking for simple cloud storage and online backup, it's probably not right for you.
Editor's Note: Looking for a cloud storage solution? Fill out the below questionnaire to have our vendor partners contact you about your needs.
Image Credit: kerkez / Getty Images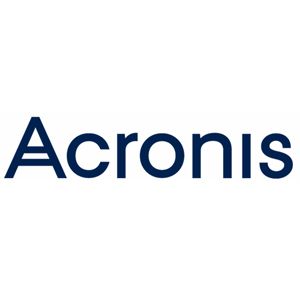 Skye Schooley is a staff writer at business.com and Business News Daily, where she has written more than 200 articles on B2B-focused topics including human resources operations, management leadership, and business technology. In addition to researching and analyzing products that help business owners launch and grow their business, Skye writes on topics aimed at building better professional culture, like protecting employee privacy, managing human capital, improving communication, and fostering workplace diversity and culture.