Acronis Backup Review
By Andreas Rivera
Last Modified: March 26, 2018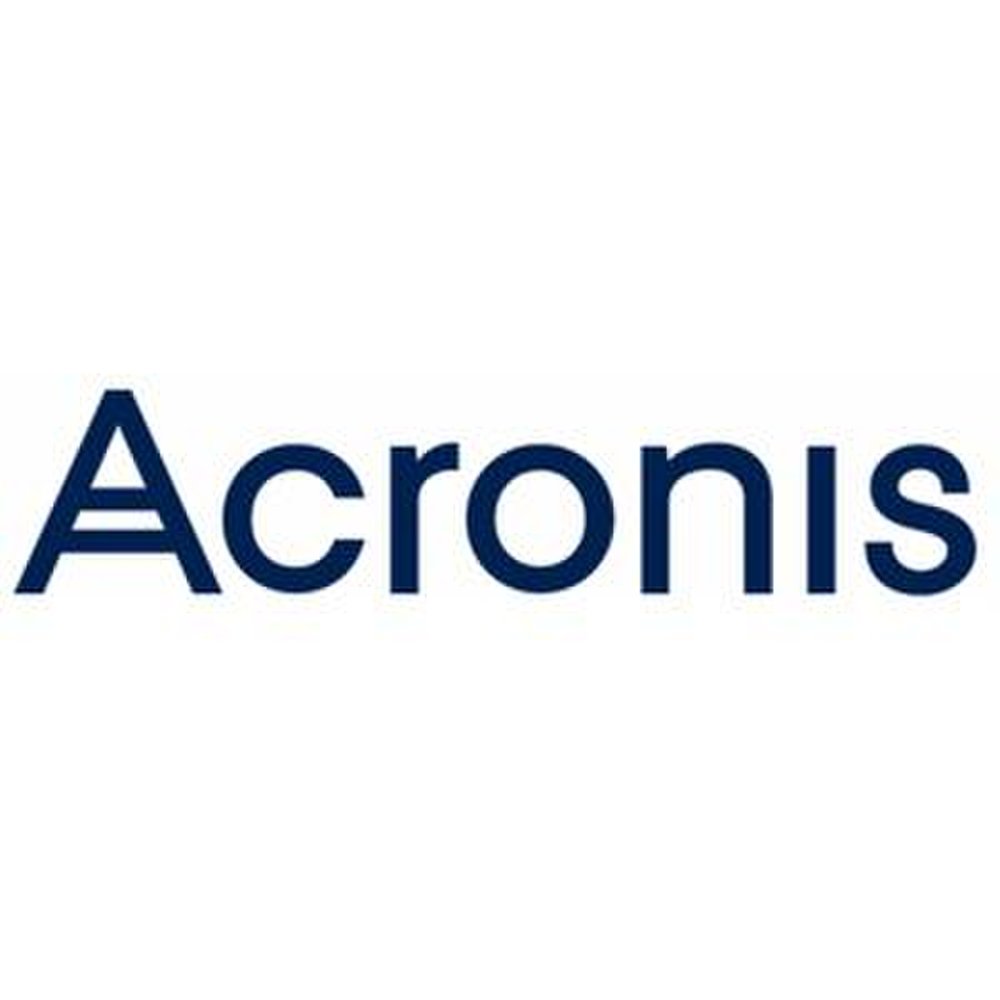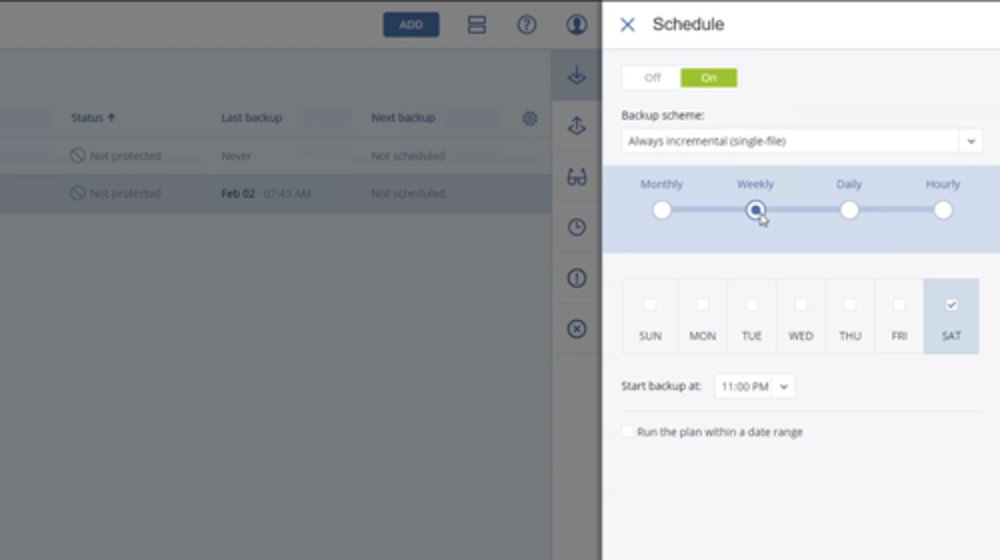 With Acronis, you determine how often you need your system backed up by using the scheduling tool to set up routines or specific times to run a backup.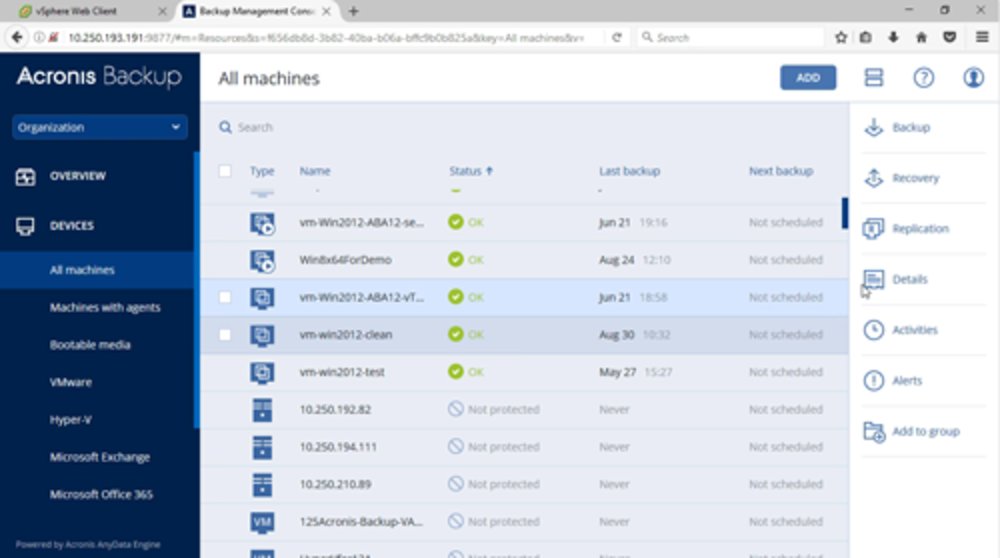 You can check the status and progress of your system's backups.
The interface allows you to backup your drives to multiple locations with just a few clicks.
Acronis Backup is a highly advanced platform that can be used for a number of configurations, including cloud and hybrid environments. The platform comes with a suite of backup and restore tools that you can tailor to your physical, virtual and cloud networks. This scalability makes it a valuable addition to your server backup strategy, because it can handle your business needs as you grow.
To view all our recommendations for cloud storage and backup services, visit our Best Picks page.

Plans and Pricing
Pricing for Acronis Backup is based on how many machines you need to back up and how much cloud storage you need. Acronis is a comprehensive and advanced backup platform as well as one of the most expensive.
The Acronis Backup platform itself costs $69 per year, per workstation; $499 per year, per server; and $619 per year per virtual host. The virtual host license allows you to back up an unlimited number of virtual machines.
For cloud storage, it starts at $299 per year for 250 GB. The costs decrease as you add more storage and longer subscription terms.
Features
Acronis Backup is highly customizable, allowing you to set up whatever type of backup solution you need, including on-location, cloud-based or hybrid.
The company can back up data from servers, mobile devices, cloud platforms and virtual machines. Acronis is also flexible in its backup options, allowing you to back up to a different cloud storage platform, if you prefer.
You can set up quick incremental and differential backups of your servers with options to back up your network on local, remote and cloud locations. All the while, the data deduplication feature ensures that your backup doesn't consist of copies, which keeps storage requirements more manageable. In addition, you can encrypt your backups with three options: 128-bit, 192-bit and 256-bit AES cipher encryption. This means that you can store your archived backups off-site without fear of the data being stolen.
Acronis includes several features for protecting and backing up your virtual environment. It integrates with the most popular and used virtual platforms, including VMWare vSphere, Microsoft Hyper-V, Citrix XenServer, Linux KVM and Oracle VM Server.
One of the best features of Acronis Backup Advanced is the instant recovery, or recovery in place. This recovery feature launches the backed-up data onto a virtual server so that users can still access the data while you work to restore the original server. There is virtually no downtime.
In addition, the disk-imaging restoration allows you to store entire disks to dissimilar hardware on a granular level. This allows you to convert backups of physical servers to virtual machines (physical to virtual) and convert work in progress from those virtual machines back to bare metal (virtual to physical) and even dissimilar hardware.
You can implement backup and recoveries from anywhere in the world, as long as you are on a computer with an internet connection. When you combine this with the wake-on-LAN feature, you can essentially access any computer connected to your network and run backups without physically accessing the computers.

Drawbacks
Acronis is one of the most complex and powerful data backup platforms, also making it one of the most expensive. Its advanced features for virtual environments, among other applications, are geared toward developers and technicians and are not recommended for small businesses needing a simple data backup solution.

Ready to choose your The Best Cloud Storage and Online Backup Services of 2019? Here's a breakdown of our complete coverage:

Andreas Rivera
Andreas Rivera graduated from the University of Utah with a B.A. in Mass Communication and is now a staff writer for Business.com and Business News Daily. His background in journalism brings a critical eye to his reviews and features, helping business leaders make the best decisions for their companies.