Adobe Acrobat Review
Adobe invented Portable Document Format, and it continues to lead in PDF conversion software. Its PDF creator, Acrobat DC, is our selection of the best PDF conversion software. Although it's pricier than other software we reviewed, it has a plethora of basic and advanced features. The newest version, Acrobat DC, has all of the familiar tools and most up-to-date features to create and combine files into PDFs, add multimedia and interactive forms, collect and analyze data, and more. The complexity of the program is mitigated by simplified, customizable tool bars, a touch-enabled interface and an extensive library of video tutorials. It is simply the best PDF creation software on the market.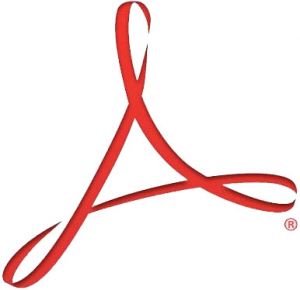 Adobe Acrobat
The Verdict
With its many updated features, clean interface and easy-to-use tools, Adobe Acrobat DC is an excellent PDF conversion program and a top-of-the-line provider.
This program has every tool we look for to create and modify PDFs. While so many features could make it cumbersome to navigate, Acrobat DC has a streamlined menu bar that highlights the most important features. In addition to the primary menu and the ribbon with the most basic commands, there is a left-side ribbon with viewing functions. On the right, you'll find task panels for editing, signing and commenting tools. You can select which features you see on the menu and hide the rest for a cleaner interface.
With this secure convert PDF software, you can send documents out for signature and monitor their progress. You can view a status bar, which shows you when documents are received and when they have been signed. You can also control the level of control and security with each document.
You can make interactive forms from your PDFs. Adobe allows you to collect data and distribute forms, which customers can fill out in Acrobat Reader. You can then convert the information into a spreadsheet.
You can use this tool on your scans and convert to PDFs so that you can edit and search. It understands 25 languages, so you can work with international materials. Adobe has web-optimization features for creating PDFs to load onto your website and a Bates numbering feature for when you work with legal documents.
Acrobat has plenty of collaboration tools, which is ideal for group projects and for sending a document to management for approval. The comment bar neatly displays these tools and includes many options, including comment boxes and a pencil tool for freehand drawing.
Regarding security, there is variance between a PDF to Word document. PDFs are generally more secure. Adobe Acrobat adds additional security features, like the ability to redact information. If you want to modify a PDF to remove specific information, such as contract specifics, it removes it from the document and from metadata, which includes many elements, including hidden texts, cropped content and JavaScript. You can password protect versions and set specific permissions to further increase security. With the Acrobat tab in the Microsoft toolbar, you can protect the files directly from Microsoft applications.
Adobe DC is very easy to use. The new platform is touch enabled and is accessible from any platform or mobile device. Previous iterations had difficultly whenever you had to access old, saved files. Adobe has resolved these issues in the newest version of Adobe updates.
When converting docs into PDFs or vice versa, we found the software was intuitive and easy to use. While you have to download the software onto the desktop or mobile device you are using, the software immediately greets you with a setup wizard to walk you through the steps of creating, converting or combining a PDF. This application was the easiest to use of all the PDF converters on our lineup. We were able to convert documents quickly and easily.
Acrobat has a wide range of PDF-creation options, including creating PDFs from blank pages, converting other files into PDF format and modifying existing PDFs. It can convert webpages into PDFs as well. The software also converts scanned documents into editable and searchable PDFs.
Converting old documents is one area where Adobe excels. You can scan an image or take a picture of an image and upload it into the program. This software recognizes the text in the image and allows you to edit it. The software can also match the font used so you don't have to try and match it yourself.
Other new or unique tools include the ability to dock your favorite tools, so you always know where to find them, and the addition of optical character recognition (OCR) integration with the editing features. A convenient feature of Acrobat is the ability to make an existing document into a fillable form. You can also create new forms from scratch or by modifying one of Adobe's available templates.
You can add a wide variety of media formats to documents, including Adobe Flash, video and audio content, images, document files, and 3D models. You can view and interact with geospatial PDF maps.
Adobe offers one of the largest libraries of tutorials we have seen. The online menu is on its website, but it has an option to be opened and saved in your Acrobat program as well. The only downfall to Adobe's support is the lack of email and phone support; however, it is one of the few companies with live chat support, and the people on the chat have in-depth knowledge about Adobe Acrobat.
While the idea of a PDF is that any computer with a reader can open it, you may have occasions when you need another format. Adobe Acrobat can output to many Microsoft, text and image formats. However, it does not convert to an EPUB format, which is used to create electronic books.
Acrobat does optimize files for either websites or mobile viewing. The Action Wizard lists optimization options, including alterations to text and images. This gives you greater control over how your PDF will look if viewed on a cell phone. Several other programs create mobile-friendly PDFs, but few offer this level of control.
It does convert to ISO-standard formats, including PDF/A, which is optimized for archiving documents. It also optimizes your files for loading onto the web, which includes mobile-friendly versions of your PDF.
Adobe DC also has exceptional integration with other platforms. The document cloud updates all of your folders so that you can access them from anywhere, including your mobile device or any desktop browser. This means that you do not have to have the software downloaded and you can still check all of your important documents.
Adobe Acrobat DC is an all-in-one PDF converter software for a myriad of users, from individuals to collaborative work groups and large organizations. Acrobat supports the needs of businesses, government entities, legal offices, educators and IT professionals as well as single users. You get live chat support, an extensive library of video tutorials and a visually appealing interface that makes producing publication-ready documents and presentations simple. Adobe Acrobat DC is the best option for creating, manipulating and securing PDFs.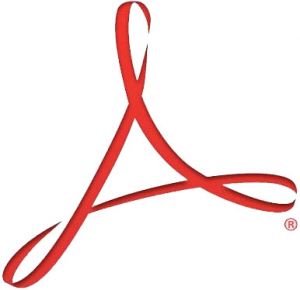 Adobe Acrobat
The Verdict
With its many updated features, clean interface and easy-to-use tools, Adobe Acrobat DC is an excellent PDF conversion program and a top-of-the-line provider.

business.com editorial staff
business.com Member
The purpose of our community is to connect small business owners with experienced industry experts who can address their questions, offer direction, and share best practices.