Alfresco Review
By Andreas Rivera
Last Modified: December 10, 2018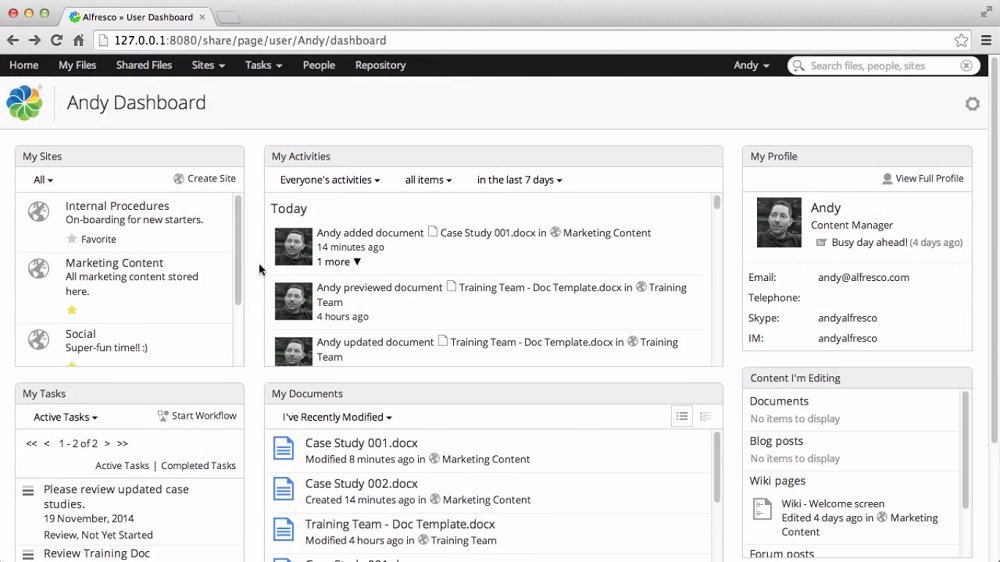 The Alfresco dashboard is customizable and gives access to the most recently viewed documents, projects and to-do lists.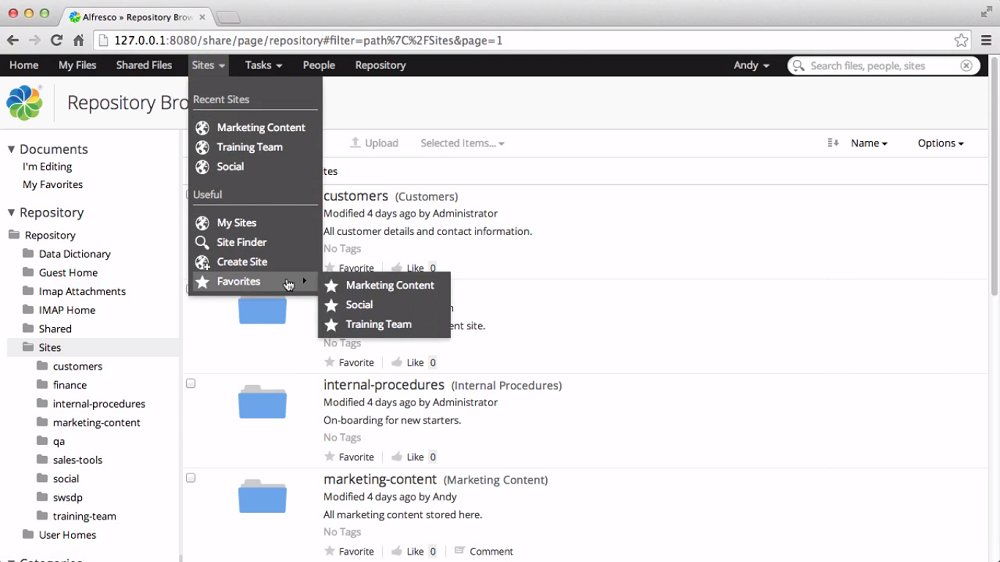 Alfresco allows you to tag documents, folders and projects as useful to different departments or with other tags.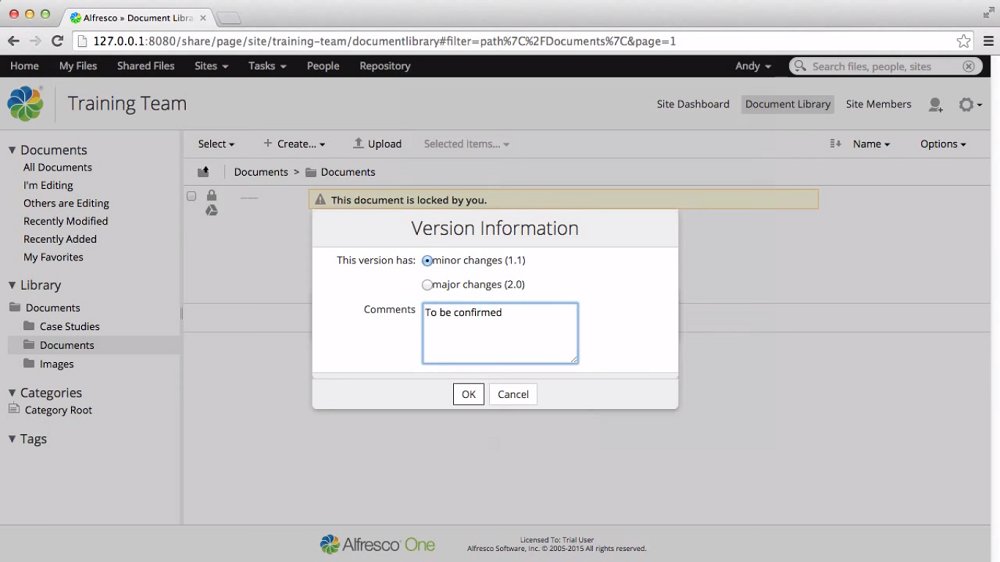 Alfresco has comprehensive versioning control, with users able to label a version as a major or minor change along with comments.
Alfresco is an enterprise document management solution designed to enhance your company's productivity and workflow. It's ideal for businesses looking for an integrated solution for document management and content management. It offers a variety of features and tools to help you more easily find and access documents, edit files and share data. It is a mobile solution and offers powerful security to keep your corporation's most important data secure at all times.
Among Alfresco's standout features are its workflow and collaboration options. You can easily share files with certain members of your team, route documents to certain individuals for approval or review, and communicate via discussion threads to keep co-workers apprised of current processes and style through project wikis, task lists, and activity feeds.

Additionally, this software is accessible on mobile devices. You can view content on these devices and even make changes. Access controls and on-device encryption are available to ensure documents and information are secure.
Alfresco provides all of the necessary features for finding, editing and storing documents. You can open existing documents and edit them. Version-control options are available, allowing you to access and view the most recent and previous versions of a document. There are also document-imaging capabilities and the option to store your files and documents in the Alfresco cloud.
The security of your content is important with this enterprise CMS. You can view all previous activity of a file and see who has accessed documents. You can set restrictions so only certain individuals can view, edit and delete a document. This prevents confidential data from being accessed from unwanted individuals. There is monitoring and auditing of documents and encryption of content to ensure nothing is accessed without the right permissions.
The company offers telephone support if you have any questions or concerns. Unfortunately, we could not find any FAQs on Alfresco's website. However, they have many additional support resources, including a support forum, training courses and a support handbook.
Alfresco is an excellent choice if strong collaboration and security features are important to you. This solution offers many of the features we look for in a document management system as well as an enterprise CMS, including basic content management and social options.

Ready to choose your Best Document Management Software? Here's a breakdown of our complete coverage:

Andreas Rivera
Andreas Rivera graduated from the University of Utah with a B.A. in Mass Communication and is now a staff writer for Business.com and Business News Daily. His background in journalism brings a critical eye to his reviews and features, helping business leaders make the best decisions for their companies.