Allstate Review
Allstate's small business liability insurance provides protection for your business from claims that can damage your finances and operations. The company is financially strong and one of the Fortune 500 Largest Companies in America. It is also one of the largest insurance companies in America by market share, which means that many businesses have put their trust in Allstate. This kind of financial strength is a huge asset to consider when you're looking for general liability insurance for your small business.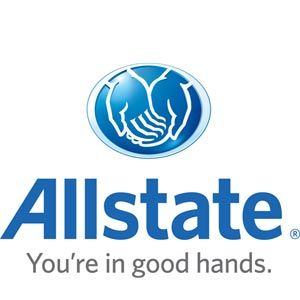 To view all our recommendations for business liability and workers' compensation insurance, visit our best picks page.
Types of Business Insurance
Allstate provides a broad portfolio of liability coverage designed to meet the needs of small business owners. The company can customize your coverage to meet your business's unique needs.
Allstate's general liability insurance helps protect you from lawsuits due to injury or property damage for which your company is found liable. It provides for your company based on a per-loss limit and an annual limit, which can be set anywhere from $100,000 to $2 million for a single incident and $200,000 or $4 million for the aggregate.
These are some other liability policies Allstate offers:
Employment practices liability: This covers the cost of defending yourself if an employee files a claim for wrongful termination, harassment or discrimination.
Miscellaneous professional liability: This provides coverage if you are legally obligated to pay for losses based on mistakes or erroneous advice supplied by your business.
Bodily injury liability: This protects against medical costs, loss of income and funeral expenses of other people involved in a vehicle accident.
Property damage liability: This covers payment for the repair or replacement of another driver's car.
Allstate offers a host of other business insurance plans, including these types:
Cyber insurance: This covers damage expenses from a computer virus or hack, including third-party liabilities.
Identity theft insurance: This provides protection from the expenses of a data breach or identity theft.
Umbrella policy: These plans can help protect your business and assets from a financially devastating lawsuit or catastrophic claim by substantially expanding your liability limits.
Business owner policy: A BOP bundles general liability insurance and property insurance into a single policy.
Building protection: This covers not just your building, but also its fixtures and installed machinery.
Business personal property, equipment breakdown, business income, electronic data, accounts receivable, money and securities, utility services, and commercial auto are among the other types of business insurance Allstate offers.
Rates for each type of insurance depend on your type of business, the coverage and limits you select, your location, your number of employees, and various other characteristics.
Allstate has partnerships with many industry trade associations that provide business insurance policy discounts to small business owners nationwide. In addition to the national associations that have partnered with Allstate, it has many local and state partnerships. Discounts are especially helpful to small businesses that need to save capital for operational expenses while they are getting established.
Allstate has an instant quote feature on its website. You can fill out some basic information about your business, select the type of coverage you are looking for and receive a rate quote immediately.
Allstate does not offer workers' compensation insurance directly. Instead, it partners with other carriers. Ivantage is an affiliate of Allstate that operates as an independent general agency to provide access to products Allstate does not offer.
Claims Process
Claims can be made 24/7 by phone, or by contacting an Allstate agent Monday through Friday between 9 a.m. and 5 p.m.
Once you have a loss, you contact your carrier and your agent. A claims advisor, who is typically dedicated to commercial insurance claims only, will work with you to assess your claim.
To make the process run smoother, those filing the claim are encouraged to keep their insurance information, such as policy numbers, readily available. Allstate also encourages business owners to take photos of the damage to the vehicle or property (when possible and safe to do so). These things will help you get the assistance you need more quickly.
In case you run into a problem with the claims agent working on your case, Allstate has the ability to escalate customer concerns.
Customer Support
Should you have a question that your local agent can't answer, you can contact Allstate directly by phone 24/7, or by email or direct mail.
Allstate is an accredited member of the Better Business Bureau with an A+ rating. Over the past three years, more than 1,400 complaints have been filed against the company, but not all of those complaints were in regard to its business insurance.
Editor's note: Need business liability or workers' compensation insurance for your business? Fill out the below questionnaire to have our vendor partners contact you with free information.
Image Credit: fizkes / Getty Images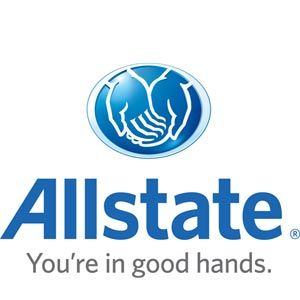 Chad Brooks is a Chicago-based writer and editor who has spent more than 20 years in media. A 1998 journalism graduate of Indiana University, Chad began his career with Business News Daily in 2011 as a freelance writer. In 2014, he joined the staff full time as a senior writer. Before Business News Daily, Chad spent nearly a decade as a staff reporter for the Daily Herald in suburban Chicago, covering a wide array of topics including local and state government, crime, the legal system and education. Chad has also worked on the other side of the media industry, promoting small businesses throughout the United States for two years in a public relations role. His first book, How to Start a Home-Based App Development Business, was published in 2014.