Amazon Pay Review
By Lori Fairbanks
Last Modified: February 13, 2019

Amazon Pay charges a flat rate for each transaction. You pay the same rate and fee for debit, credit, rewards and corporate cards from every major card brand. There is a higher rate for international cards, however.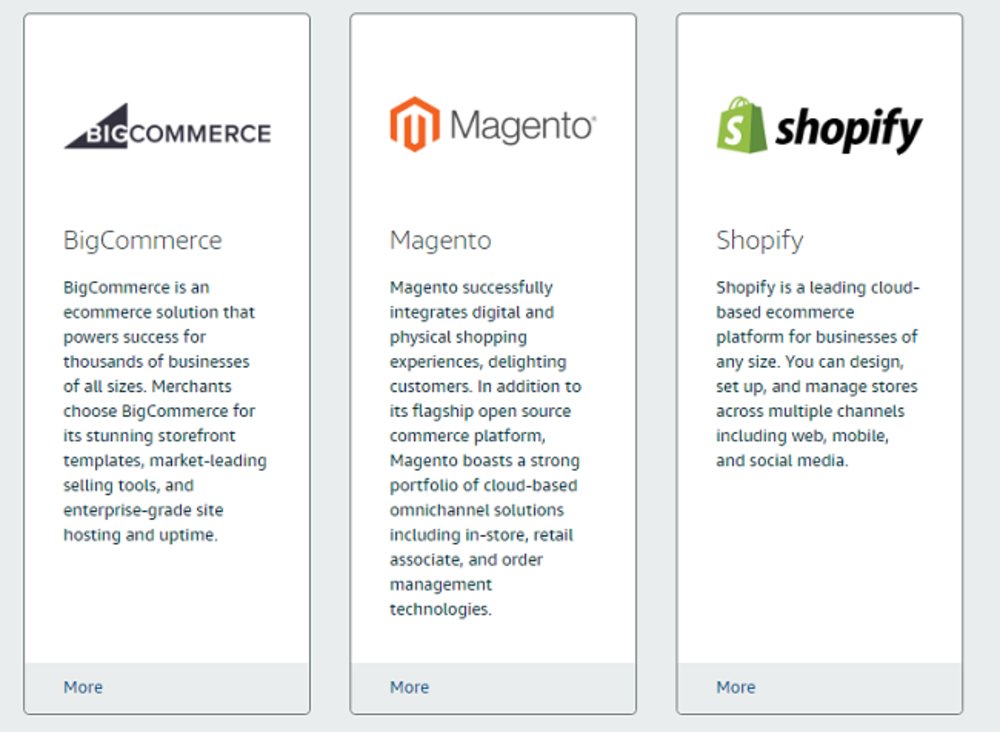 The easiest way to use Amazon Pay is to activate a plugin using one of the e-commerce platforms the company partners with.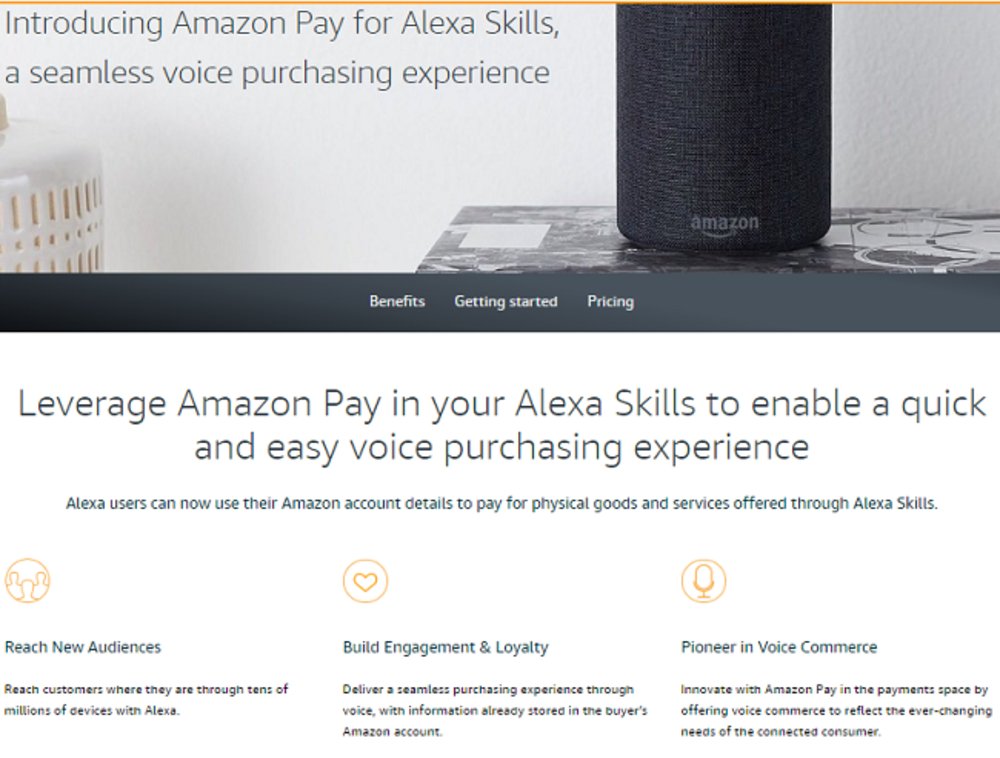 You can use Amazon Pay and Alexa Skills to allow your customers to purchase your goods and services using voice purchasing.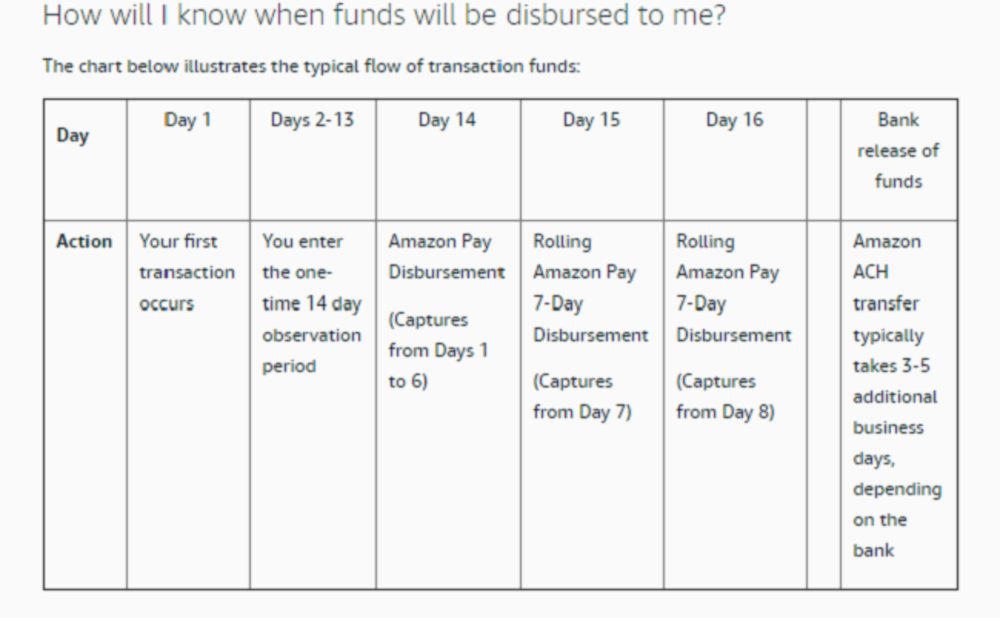 Amazon Pay requires a reserve to prepare for the potential of customers disputing payments. There's a specific chart that shares the typical flow of a transaction.
Amazon Pay, formerly called Amazon Payments, is a product developed by Amazon that allows you to accept credit cards online through Amazon checkout buttons you embed on your website. This streamlines the checkout experience for your customers, as they simply enter their Amazon username and password – a fast alternative to creating a new account on your website or entering their name, shipping and billing addresses, and credit card details.
Visit our best picks page to see all our recommendations for credit card processing companies.

Amazon Pay charges a flat rate with no monthly or annual fees. It integrates with third-party e-commerce platforms and shopping carts such as 3dcart, Volusion and WooCommerce, and you can find a list of additional compatible options on its site. If you have website development experience, you can use Amazon's APIs to create a custom integration for your website.
Pricing and Terms
Amazon Pay provides detailed information about pricing, fees and terms on its website. It uses the flat-rate pricing model, so you pay the same rate for all transactions regardless of what type of cards your customers use, with the exception of international cards. The advantage of this type of pricing is that it gives you a reliable estimate of what you can expect to pay for each transaction. Here's what it costs to accept payments using Amazon Pay:
2.9 percent plus 30 cents: Debit, credit, rewards and corporate cards you accept online
3.9 percent plus 30 cents: Cross-border payments (cards issued outside the U.S.) you accept online
Charitable organizations receive discounted rates:
2.2 percent plus 30 cents: Debit, credit, rewards and corporate cards you accept online
3.2 percent plus 30 cents: Cross-border payments you accept online
Fees
Like other processors that use the flat-rate pricing model and set you up as a sub-merchant under the company's master merchant account, Amazon Pay charges very few fees. If a customer initiates a chargeback and you choose to challenge it, you pay a $20 disputed chargeback fee. When you issue refunds to your customers, Amazon Pay refunds the processing percentage rate to you, but not the 30-cent authorization fee.
Here are the fees you won't pay when you choose Amazon Pay as your online credit card processor:
Application or setup fee
Gateway setup fee
Monthly (statement) fee
Monthly gateway fee
Annual fee
PCI compliance fee
Early termination or account closure fee
Monthly minimum processing requirement
Payout
Amazon Pay has a reserve policy. After you set up your account, there's a 14-day observation period. The company then begins releasing your processed funds on a rolling basis with a seven-day delay. After your funds are disbursed, it takes three to five days for your money to be deposited into your bank account. After six months, or if you're an established merchant, you can request better reserve terms. This is a much longer timeframe for payouts than the two-day industry average, and most companies don't require reserve accounts unless you have multiple chargebacks or your business is high risk.
Terms
Amazon Pay doesn't require you to sign a long-term contract, and there are no cancellation fees, so you can move on without penalty if the processor no longer meets your needs or you find a better deal elsewhere. However, you'll still want to read Amazon Pay's user agreement and policies carefully to make sure this processing company is the right fit for you.
Features
The big advantage to using Amazon Pay is that it makes it easy for your customers to buy goods and services on your website – all they need are their Amazon credentials. If you're a new or very small business that customers haven't heard of before, the Amazon buy button inspires confidence that they're working with a legitimate business that honors Amazon's A-to-z Guarantee.
There are a few different ways to accept credit cards online with Amazon Pay. The easiest way is to use one of the e-commerce platforms that Amazon Pay partners with and activate a plugin. If you have some web development know-how, you can add copy and paste HTML codes to add its buy buttons to your website, or you can use Amazon Pay's developer tools to create a custom integration.
E-commerce Integrations
Amazon Pay has extensions and plugins for many third-party e-commerce platforms, such as BigCommerce, Magento, Shopify, OpenCart, PrestaShop and Zuora.

Express Integration
Using the Button Generator Integration tool, you can cut and paste HTML code to add Amazon buy buttons to your website.
Custom Integration
Amazon Pay has APIs that your web developer can use to add the service to your website or mobile app. The website includes integration guides, SDKs and samples, an Amazon Pay API reference, and UX guidelines.
Voice Commerce
You can create an Alexa Skill to use with Amazon Pay, allowing Alexa users to purchase your products or services by voice command using their Amazon accounts.
Additional Considerations
Amazon Pay is for U.S.-based businesses and has an online application. To set up an account, you need a U.S. phone number, street address, bank account and credit card. You'll also need your business taxpayer ID, EIN or Social Security number.
You must have an account to contact Amazon Pay's customer support, and email, phone and chat support is available. If you have questions for the sales team, you can fill out a form on the company's website. For merchants that prefer to troubleshoot issues themselves, Amazon Pay offers a detailed online knowledgebase, which includes tips on how to best implement Amazon Pay on your website.
Drawbacks
Amazon Pay allows you to offer your customers a convenient checkout experience. However, if your cash flow is tight and you need to access your processed funds quickly, Amazon Pay isn't the right credit card processing company for you due to its reserve policy.
Editor's note: Need a credit card processing service? Click the Compare Quotes button below to have our sister site Buyer Zone connect you with vendors that can help.

Ready to choose your The Best Credit Card Processors of 2019? Here's a breakdown of our complete coverage:

Lori Fairbanks
Lori Fairbanks has years of experience writing and editing for both print and online publications. After graduating from Brigham Young University with a Bachelor of Arts in English, she worked as a magazine editor and then as a freelance writer and editor for a variety of companies, including marketing firms and a medical university. She now writes for Business.com and Business News Daily about financial systems and services for small businesses, such as accounting software, credit card processing and point-of-sale systems.