AOMEI Backupper Review
Developed in China by AOMEI Technology, AOMEI Backupper sounds like an odd data backup solution at first. For example, the English product description and manual on the company's website are poorly written and awkward, which is likely the result of either being directly translated or poorly translated from the original Chinese. However, despite the awkward marketing and instructions, the Backupper data backup app is well designed and performs really well. This is why it earns a spot on the list of the best data backup software.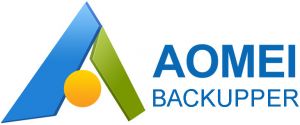 AOMEI Backupper
The Verdict
AOMEI Backupper is an exceptionally well-designed app that's easy to use and performs above average in every category.
For our review of backup software, we tested each app on the same computer, using the same data. This created an apples-to-apples comparison of performance. We ran many backup and restore sets, so the results were never based on only one test. These tests recorded backup and restore speeds, data compression abilities and CPU usage. We also evaluated how easy each app is to use from the perspective of a novice user. We counted the number of steps in each stage and considered whether they left room for user error. In addition, we evaluated how well the interface was designed.
The AOMEI Backupper app is designed for a novice user, which is why it earned an A- for ease of use during both the backup and restore phases. First, the interface is very simple but effective. The app only has five tabs: Home, Backup, Restore, Clone and Utilities. Each tab is identified with both a symbol and text. There are just four steps in the backup process and seven steps to the restore process. The only significant issue we had was with file naming. Apparently, some of the file names in our dataset were too long. It wouldn't back up those files until we shortened the names, which is bizarre and not an issue we had with other apps.
The backup speed received a B-minus, which is above average but only just. The average backup rate we recorded was 950MB per minute. If applied to 1TB of data, the app would take about 17.45 hours to complete the backup set. In comparison, the fastest speed in our tests would complete the same backup set 6.45 hours faster, assuming the average rates remained constant.
The restore speed was much faster, receiving an B+ when compared to the other data backup software we tested. Backupper recorded a restore speed of 1.87GB per minute, which is almost twice as fast as the backup speed but still significantly slower than the fastest restore speed in our tests. In comparison, the fastest speed in our tests would restore 1TB in about 6.59 hours, while Backupper would restore the same data in 8.91 hours.
One of Backupper's most impressive performance features is its data compression, which received an A. The app compressed data by 9.67 percent on average. In one backup set, it compressed data by over 12 percent. No other data backup app came close to compressing our test data by this much. Of course, it's important to note that every file you have has different compression potential, so you may experience different results. Still, high compression rates are very important if you need to save space on the drive you're backing up to.
One minor downside to AOMEI Backupper is the lack of encryption options. In the general settings, you can choose to encrypt the backup set, but that's the only options. There aren't multiple encryption options, which is important if you have data you want more protected than other data. Encryption can make performance slower, which is why you may want a lower encryption on sentimental files and higher encryption on more private files like financial records. But as mentioned, this is a minor issue that most novice users aren't generally concerned with.
AOMEI Backupper is an ideal data backup solution for a novice user. The app is designed around the backup and restore processes, with few steps and little room for user error. It also performed above average in all of our tests and had the best compression rate. This backup app is a great option that's easy to use and performs well.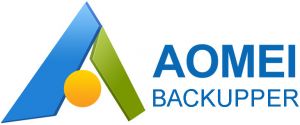 AOMEI Backupper
The Verdict
AOMEI Backupper is an exceptionally well-designed app that's easy to use and performs above average in every category.

business.com editorial staff
business.com Member
The purpose of our community is to connect small business owners with experienced industry experts who can address their questions, offer direction, and share best practices.