Apple Logic Pro X Review
By Matt D'Angelo
Last Modified: November 26, 2018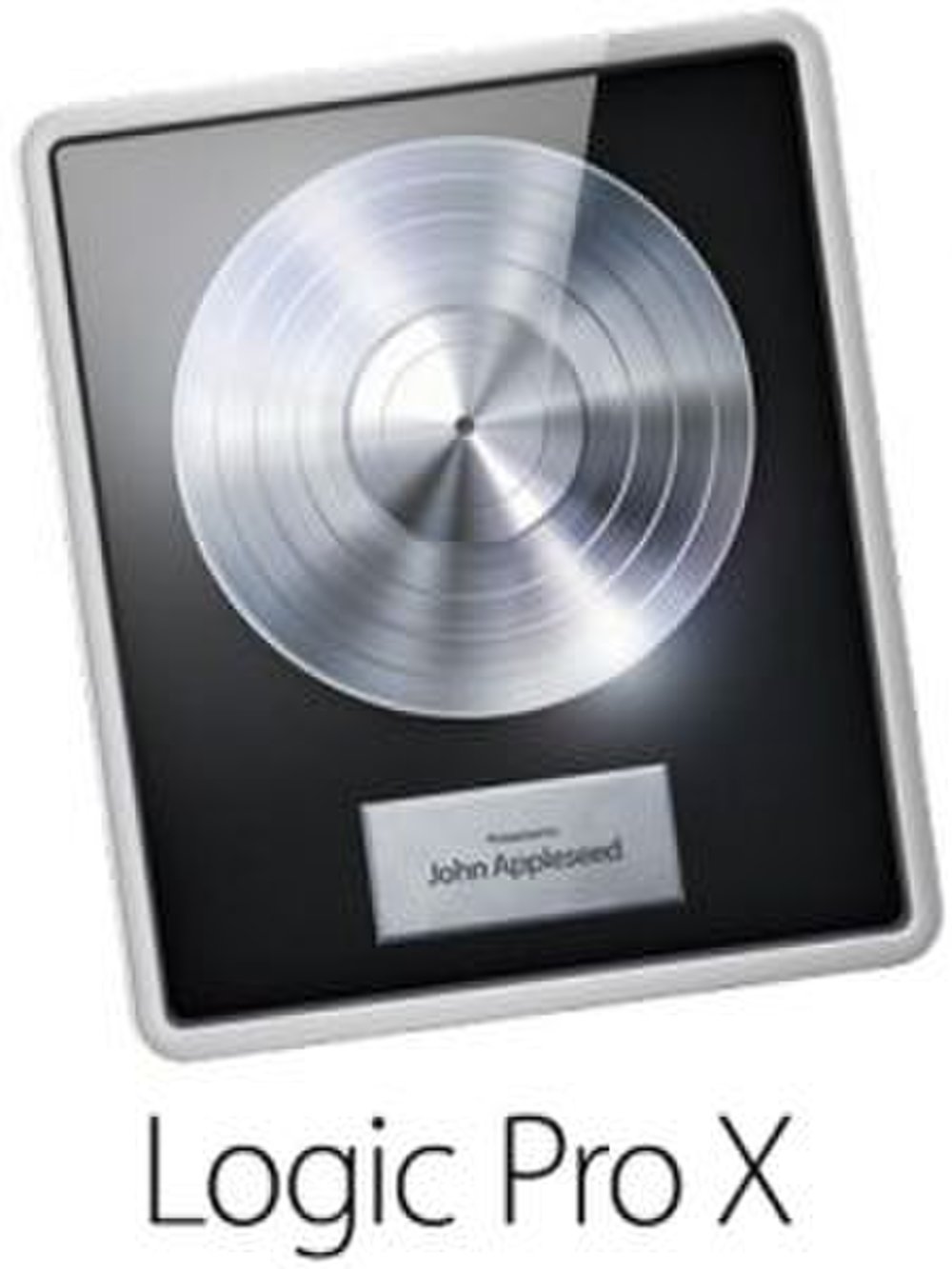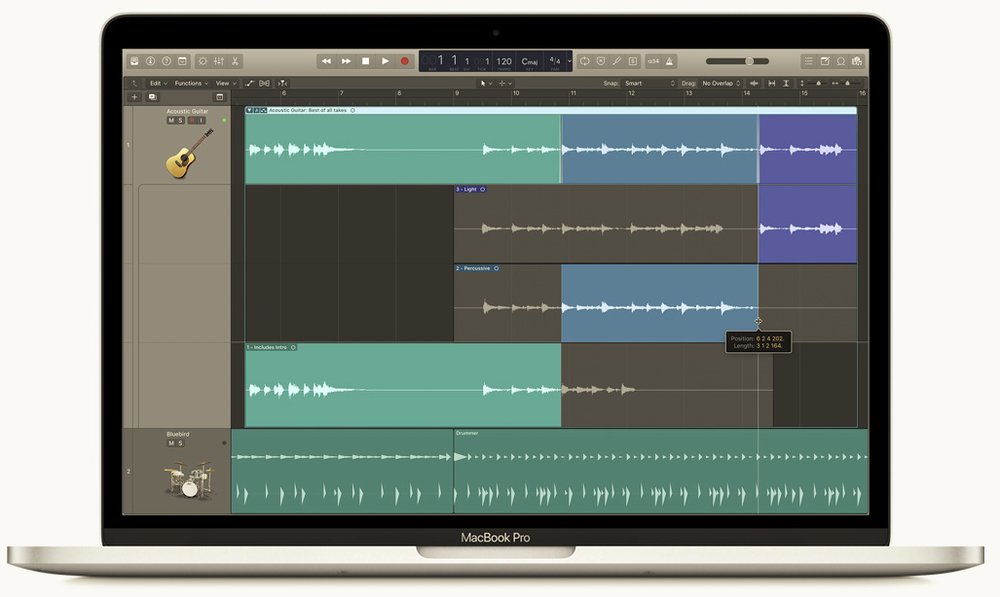 Logic comes with 21 different software instruments, so you'll have access to a lot of music-making resources.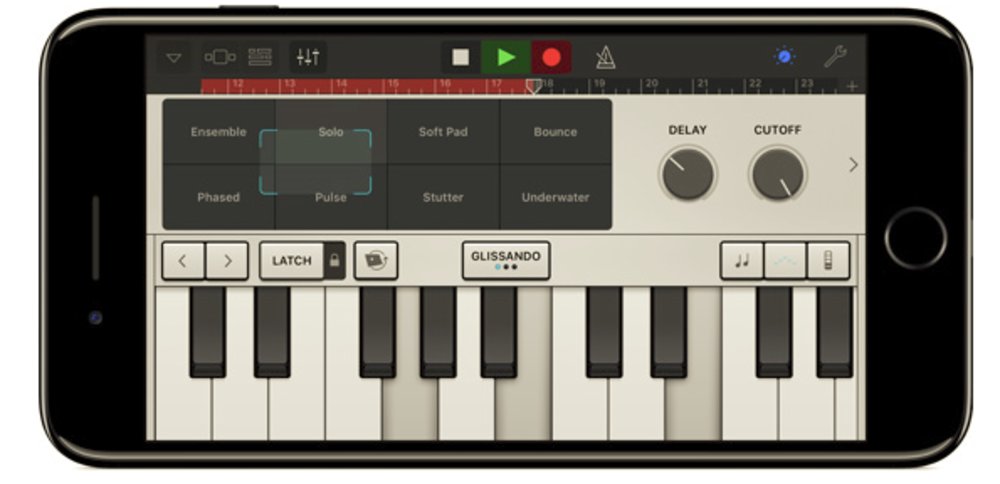 Logic Pro X can also be used on iOS devices, like the iPhone and iPad.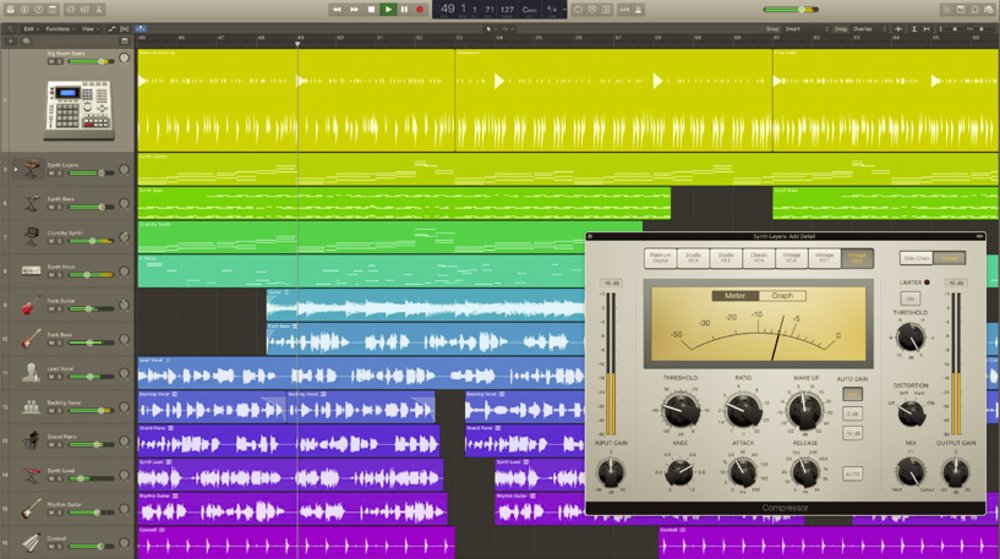 This program features an intuitive design with pop-out windows. It also includes 66 effect plug-ins and nine MIDI plug-ins, making it a comprehensive software app for audio editing.
Logic Pro X is Apple's flagship recording studio software that offers an extensive sound library, a good mix of plug-ins and a high level of product support. Logic Pro is an affordable digital audio workstation that comes with the same features and sounds as more expensive models.
For business owners or musicians who have been using Garageband, Apple's free recording software, Logic Pro will feel familiar. If you're new to Apple products, Logic Pro comes with an intuitive and easy-to-use interface so you can start working on projects quickly. Based on the level of support, its extensive sound library and low price, Logic Pro X earns our best pick for best overall value.

Pricing
Logic Pro X matches the sound library, features, design and interface, and support level of major DAW industry players, all for a lower price. For $199, users have access to everything in Logic Pro X; there are no direct added costs. The same level of features and power found in Logic Pro X can be found in other DAWs that cost almost $200 more than Logic Pro.
As an Apple Product, Logic Pro's price comes with extensive support, including a knowledge base and a direct phone line to Logic Pro technical support. Compared to other DAWs we reviewed, Logic Pro has the most features for an affordable cost.
Features
In the world of studio recording software, many DAWs are structured so that inexpensive programs render thin sound libraries and expensive programs offer extensive sound options. Logic Pro is unique in that it offers an extensive sound library at a low cost. This way, once you download the program, you don't have to constantly hunt for sounds and plug-ins.
Ease of Use. Logic Pro has a simple drag-and-drop interface that's structured to include a few different windows fit onto one screen. Its structure is consistent with most other DAWs, and users can add or collapse windows based on the project they're working on.


Sound Library. Logic Pro offers 21 software instruments, nine MIDI plug-ins, 2,767 patches and 5,649 loops. For an inexpensive program, this is a wide range of options to choose from. Users can also download and add sounds to Logic Pro for even more options.


Plug-ins and effects. The program also comes with 66 effect plug-ins and can integrate with third-party plug-ins if they are in the AU Apple format.


Support. In addition to online support, Apple provides phone support seven days a week from 8 a.m. to 8 p.m. While Apple offers phone support and FAQs, Logic Pro doesn't have a separate YouTube channel with tutorials. Instead, users can find community-generated tutorials for using Logic Pro X. Users looking to get the most out of their Logic Pro experience can enroll in classes through Apple.
Drawbacks
Logic Pro X is an Apple product and is only available on Mac.
It only integrates with Apple-friendly plug-ins in AU format.
There's no Logic Pro YouTube channel.
Conclusion
Logic Pro X is a good option for business owners looking to use a full-service DAW at an affordable price. With an extensive sound library and solid support, Logic Pro is a great value for small business owners and musicians looking for a Mac software application. Another bonus feature is the ability to edit and record on mobile devices – Logic Pro projects can be uploaded and edited in GarageBand using an iPad or iPhone.
Logic Pro's flexible interface and overall versatility make it a great value for small business owners and musicians.

Ready to choose your The Best Recording Studio Software of 2019? Here's a breakdown of our complete coverage:

Matt D'Angelo
Matt D'Angelo is a staff writer covering small business for Business.com and Business News Daily. After graduating from James Madison University with a degree in journalism, Matt gained experience as a copy editor and writer for newspapers and various online publications. In addition to his writing and reporting, Matt edits articles. He reviews small business services, including PEOs, small business loans and GPS fleet tracking services. He's been with Business.com and Business News Daily since 2017.