Apple Pay Review
Apple Pay is a mobile wallet for iPhones and the Apple Watch that you can load with your credit and debit cards and then use to tap and pay at stores and restaurants that have contactless point-of-sales systems. It's available on iPhone 6 and newer phones as well as the Apple Watch, when paired with iPhone 5 or newer. You can also use Apple Pay to make in-app purchases using the iPhone or the iPad.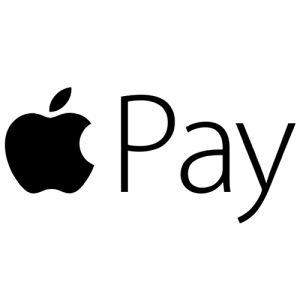 Your iPhone requires you to lock your screen using a passcode and Touch ID to enable Apple Pay, and you also use Touch ID or your passcode to authorize payments. For additional security, you can choose a 6-digit code instead of the traditional 4-digit PIN. Apple Pay uses tokenization to protect your payment card data, and like all good electronic wallets, it doesn't store your payment card details on your device. Because the biggest security risk is losing your phone or having it stolen, it's important to turn on Find My iPhone, which enables you to turn on Lost Mode to suspend Apple Pay or to erase your device remotely. You can also use iCloud to disable Apple Pay.
The digital wallet works with major debit and credit cards from the largest U.S. banks, and you can view a complete list of participating banks on Apple's website. Apple Pay is housed in Apple Wallet (formerly Apple Passbook), which you can use to store your loyalty cards, coupons, tickets and boarding passes.
You can use Apple Pay at more than a million stores nationwide, including popular retailers like BestBuy and Macy's. In order to accept the mobile wallet, the stores' card readers need to accept contactless payments using near field communication (NFC) technology. Because you can't use Apple Pay at establishments that haven't yet upgraded their terminals, you probably want to keep cash or a backup card handy.
When it comes to reviewing your purchases made using the digital wallet, Apple Pay differs from some of the other wallet apps in that it only provides basic information about your transactions; it doesn't give you details about the merchant's location and contact information. It also doesn't give you the option of scanning your receipts and attaching them to your transaction information, which means that you still have to hang on to your printed receipts if you think you may need them later for returns or expense reports.
Overall, Apple Pay is easy to use and keeps your payment information secure; it's a great mobile wallet. However, it doesn't completely replace your leather wallet since you still need it to carry your ID, backup card, cash and receipts.
Image Credit: Getty Images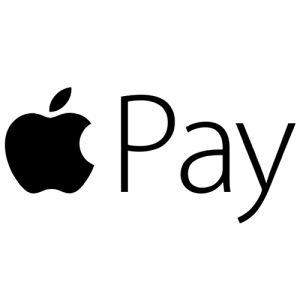 business.com editorial staff
business.com Member
The purpose of our community is to connect small business owners with experienced industry experts who can address their questions, offer direction, and share best practices.