Appointlet Review
By Business.com Editorial Staff
Last Modified: October 23, 2018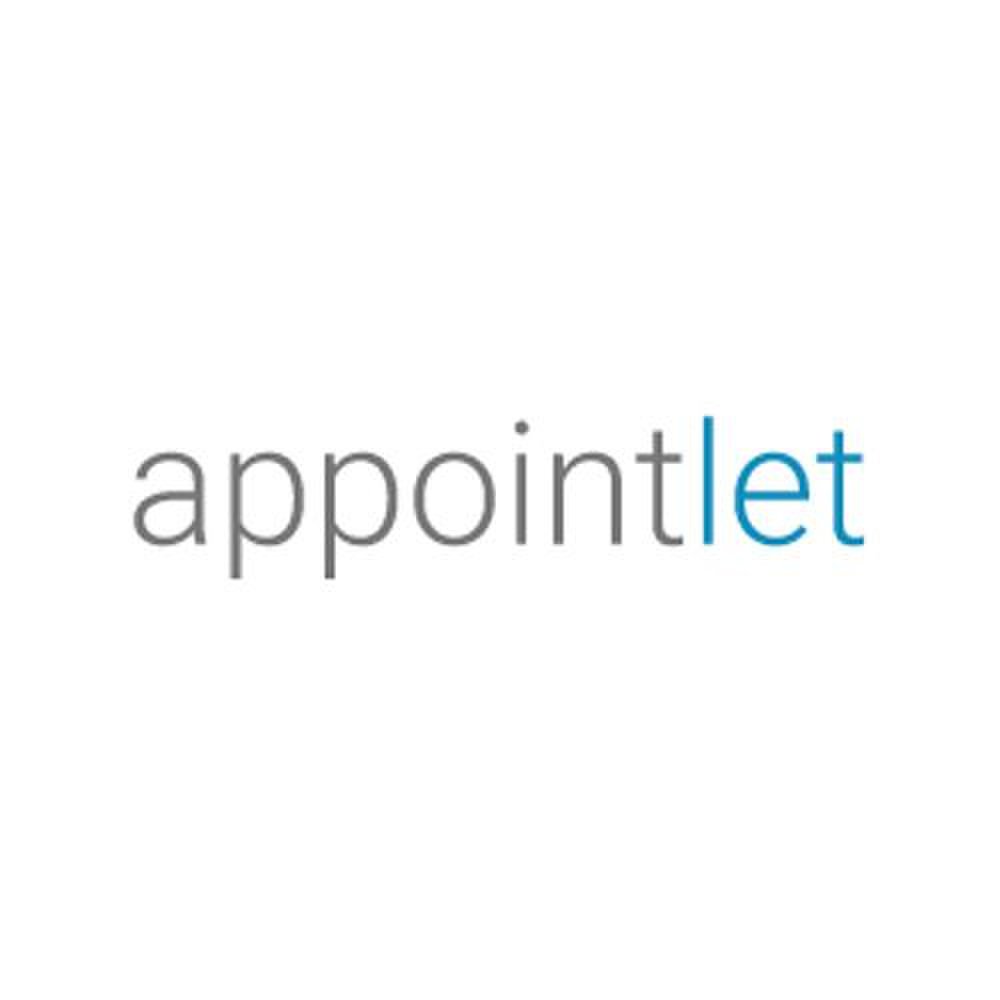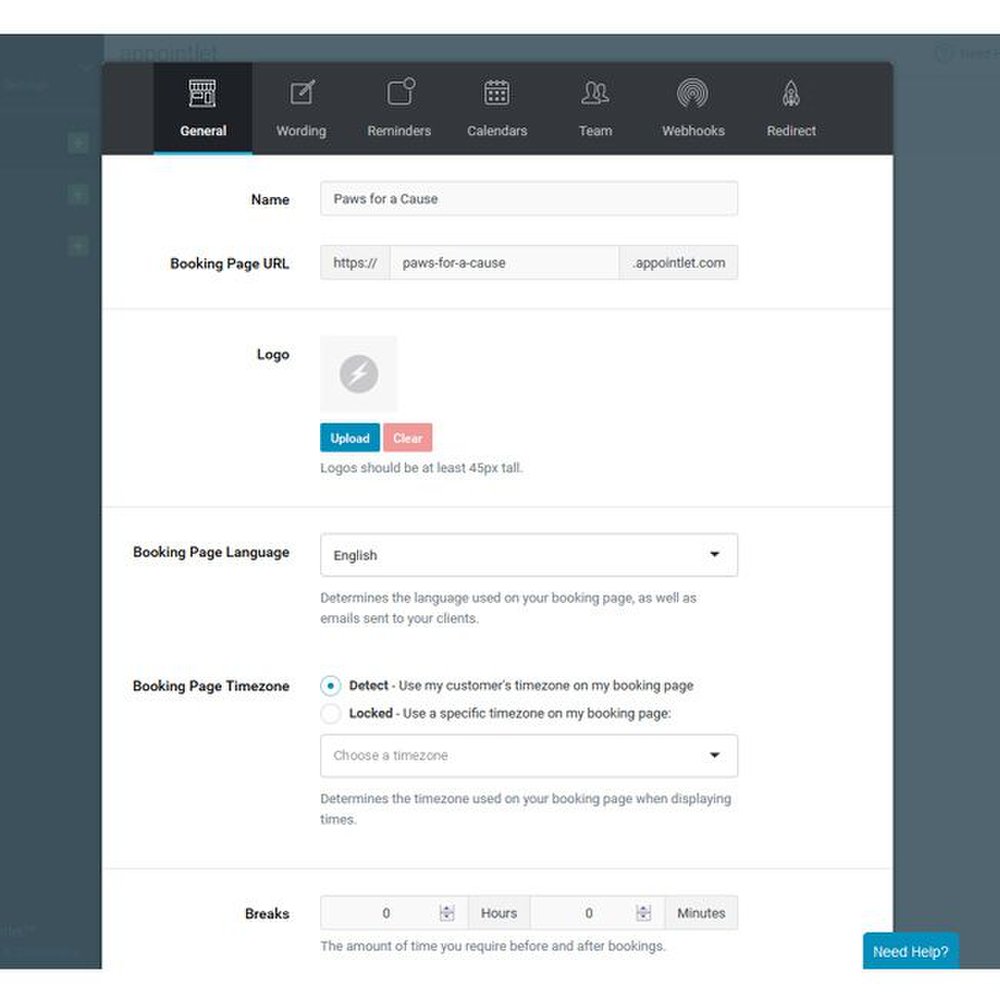 Appointlet image: When setting up this scheduler for your organization, you can add your company's logo, adjust the booking page URL and manage the settings of your scheduler.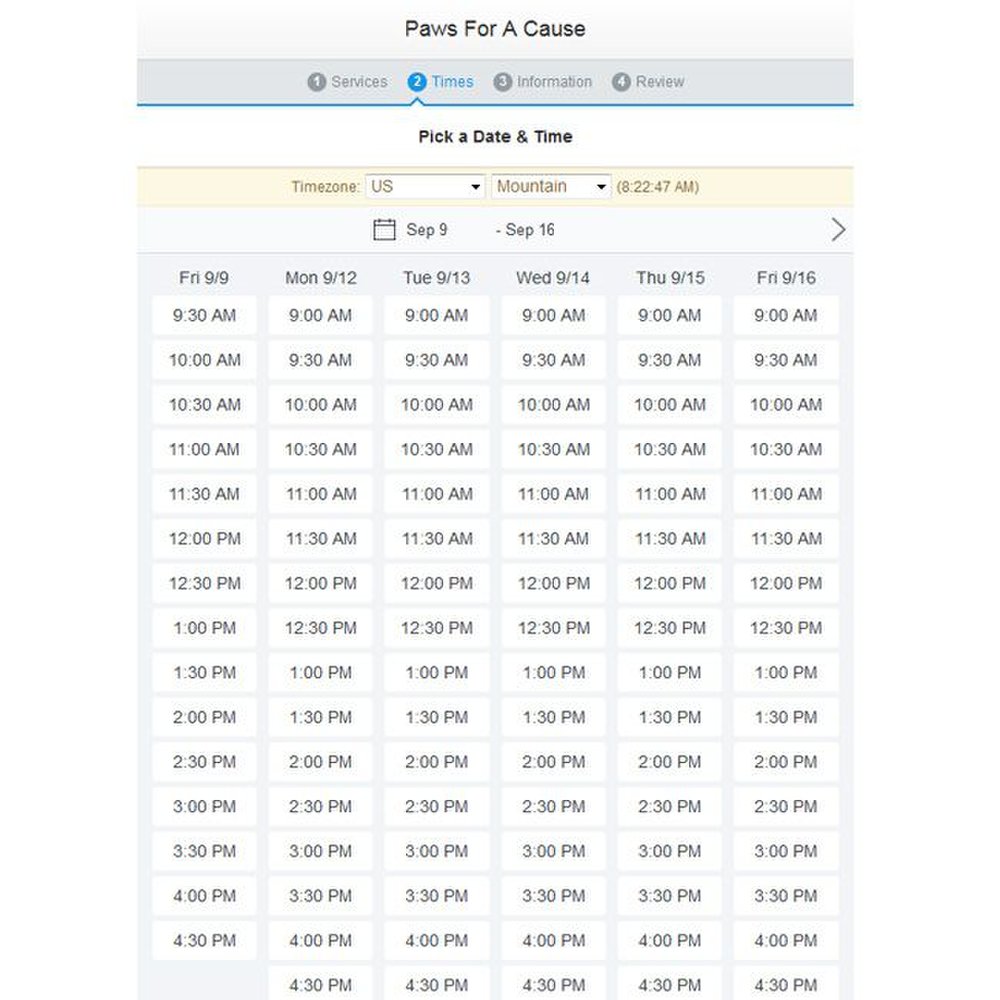 Appointlet image: This service offers an easy-to-use booking page.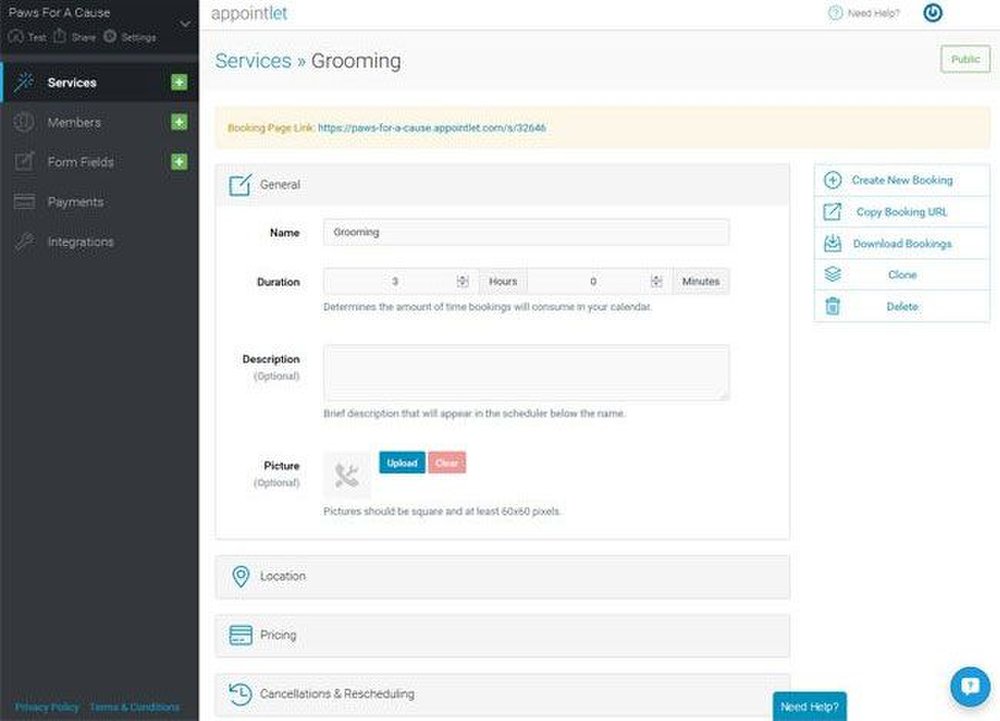 Appointlet image: When setting up the services your company offers, you can add duration, pricing, locations, even your cancellation policies.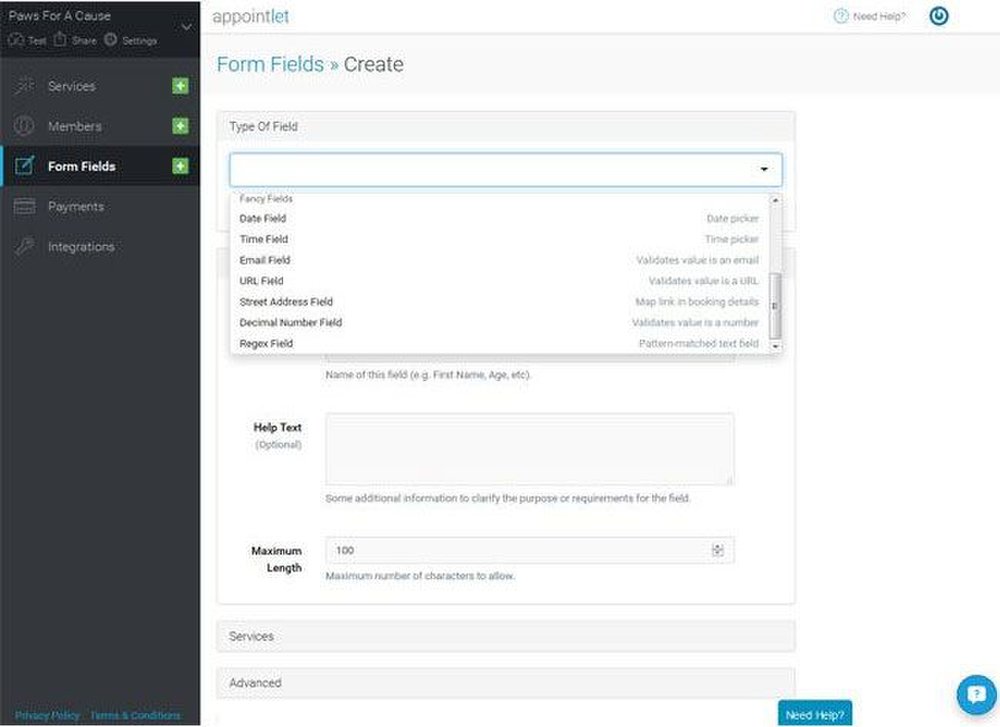 Appointlet image: This software allows you to customize the forms you send to your clients, so you can get the information you need from each customer prior to the appointment.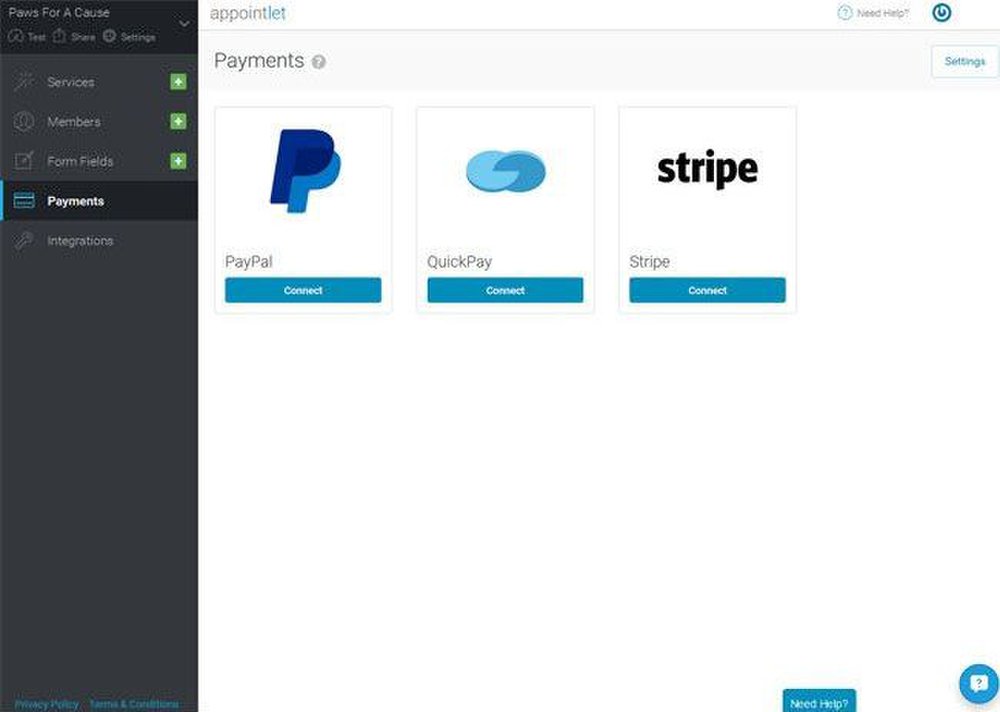 Appointlet image: The online scheduler integrates with several payment processing platforms.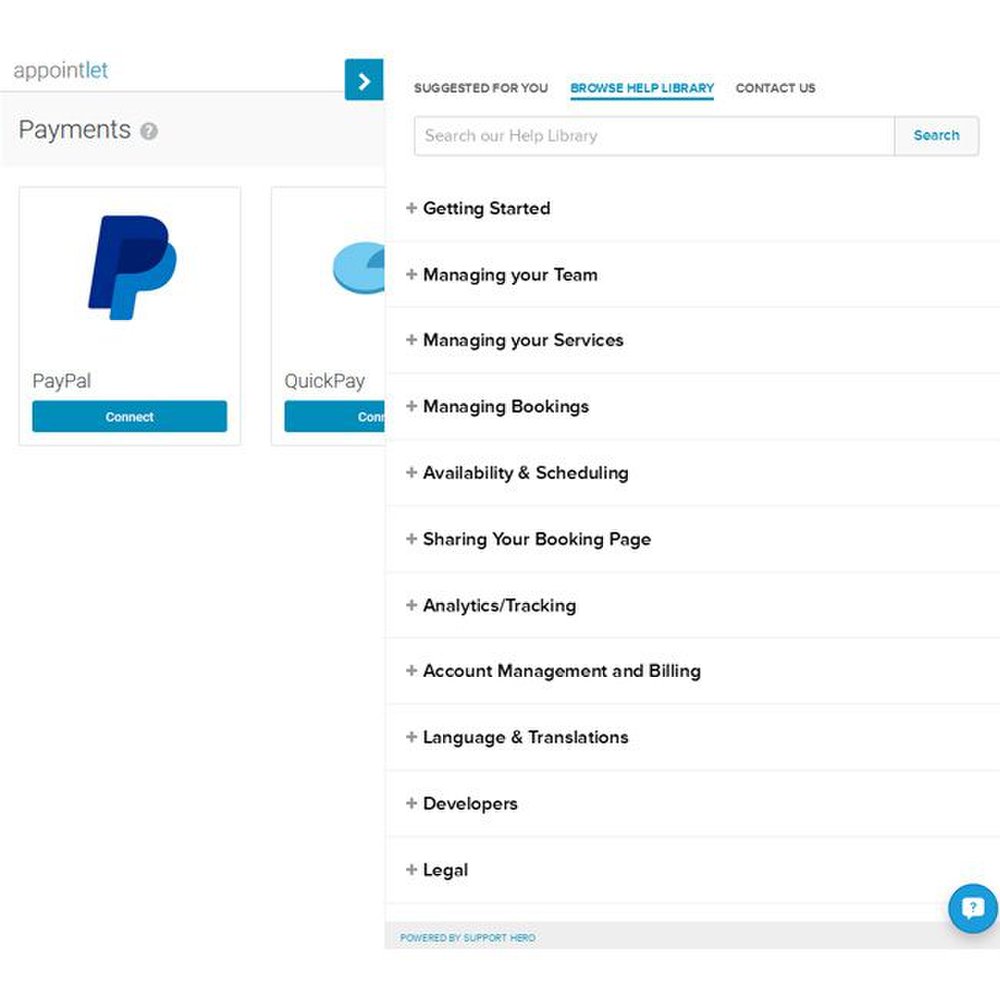 Appointlet image: The knowledgebase is accessible from inside the platform. There is a chat tab that sends messages directly to the support team.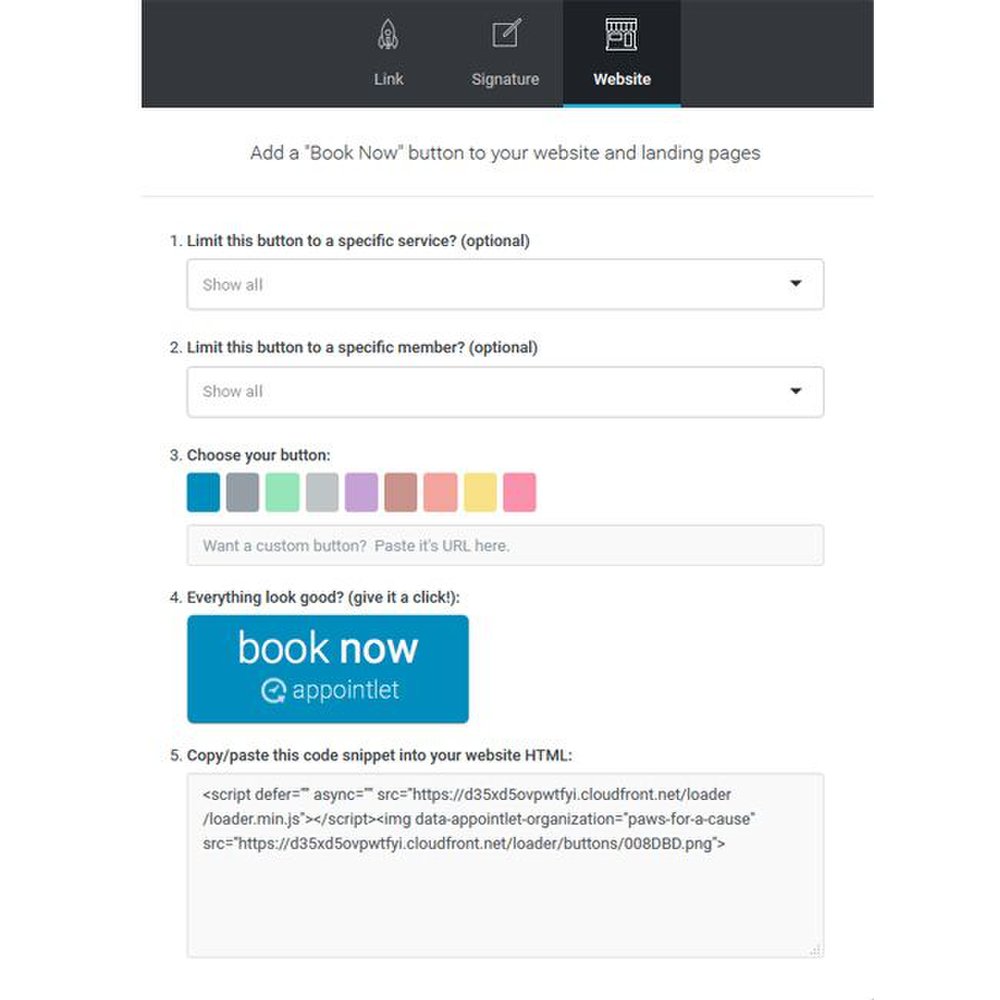 Appointlet image: You can customize the appearance of your scheduler's embedded Book Now button.
Appointlet is an online appointment scheduler that is relatively easy to set up and use. The Pro version we tested has a setup wizard that walks you through the process of setting up your account so clients can schedule appointments at their own convenience.
The client side of Appointlet earned a score of 80 percent in our client online scheduling experience evaluation. We found that it was easy to set up appointments as well as cancel or reschedule them. The service would have earned a higher score, but it was missing some features, such as the ability to set up recurring appointments.

You can access this meeting planner from a mobile device. While it does not offer a designated app, you and your clients can access the online scheduler and manage appointments from any internet-enabled device.
When clients book their appointments online, they see a quick quote informing them of the amount due when they check-in at your office. The online scheduler automatically adjusts to the time zone of the client making the appointment (it also allows them to change the time zone as well). Clients can pay for appointments online with Appointlet's integration with PayPal, QuickPay and Stripe.
On the administrator side, Appointlet is more difficult to use than other applications we tested. While the online scheduler has a clean interface and a helpful wizard to guide you through the initial setup, the program lacks a group calendar. While you can manually insert appointments to your Google and Microsoft Outlook calendars, the lack of a shared group calendar employees can access makes it more difficult to manage employees' calendars.
While it isn't the easiest scheduler to use, clients who need to schedule meetings can access it directly from your business's website. Appointlet generates the HTML code to embed the program into your website. During testing, we were impressed that the scheduler retained the same user features as the booking site, keeping all the steps needed to schedule an appointment within one view screen.
This software earned 100 percent in our embedding integration tests because of the seamless integration process. Appointlet connects with Microsoft Outlook, CRM applications, Google Calendar and social media. These program integrations can help you better meet your clients' scheduling needs.
Appointlet doesn't have as many advanced options as the best scheduling software. The administrative side isn't as easy to use as comparable applications, and it lacks some key features, such as the lack of a group calendar. However, this program integrates into CRM and other popular programs, giving you a powerful business suite dedicated to meeting your client's needs.

Ready to choose your The Best Employee Scheduling Software of 2019? Here's a breakdown of our complete coverage:

Business.com Editorial Staff
The purpose of our community is to connect small business owners with experienced industry experts who can address their questions, offer direction, and share best practices. We are always looking for fresh perspectives to join our contributor program. If you're an expert working in your field – whether as an employee, entrepreneur, or consultant – we'd love to help you share your voice with our readers and the Business.com community. We work hard to only publish high-quality and relevant content to our small business audience. To help us ensure you are the right fit, we ask that you take the time to complete a short application: https://www.business.com/contributor/apply/ We can't wait to hear what you have to say!