Arkadin Review
Arkadin offers an array of video conferencing and conference calling solutions that allow users to host and join meetings from conference rooms, computers and mobile devices. Its video conferencing services include the most important features and tools, including HD video and screen sharing. Arkadin also helps with implementation, integration, training and support. Additionally, it offers a stand-alone conference calling services that provide both reservationless and operator-assisted calls.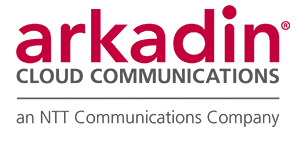 Arkadin
The Verdict
Arkadin manages some excellent video conferencing and conference calling platforms for enterprise-level companies. The company offers a number of video and calling options to handle all of your conferencing needs.
To view all our recommendations for video conferencing services, visit our best picks page.
Arkadin Pricing
Since all of Arkadin's conferencing solutions are tailor-made for your company's needs, so is its pricing. For estimates or specific prices, you'll need to contact the company directly. An Arkadin sales agent will then develop a custom quote based on which Arkadin solution you are interested in implementing and your anticipated usage.
All billing and services are through Arkadin, regardless of which video conference platform you choose. So, you won't be paying BlueJeans or Cisco (Webex) for use of the platform, but Arkadin, which implements and manages the software for you.
While we couldn't obtain an exact quote from Arkadin, the costs of these services are likely somewhat higher than simply purchasing an out-of-the-box video conference solution. This is because, in addition to access to the video conference software, you are getting a company that helps implement and manage the system. While it might represent a higher upfront cost, this could benefit small businesses that don't have a dedicated IT department or someone with the time to run implementation and management.
Arkadin Video Conferencing Platforms
Unlike many other video conference service providers, Arkadin offers multiple platform options.
BlueJeans is a cloud-based video conference platform Arkadin provides that offers enterprise-level service and high-quality audio and video. BlueJeans is highly interoperable with other conferencing platforms. Arkadin will take care of setting up interoperability and other integrations. This service supports video conferences with up to 25 attendees. In addition, BlueJeans PrimeTime allows organizations to host 3,000 participants for town halls, trainings and other large-scale video events.
Arkadin also provides Cisco's Webex video conference software as a managed service. Webex is a highly scalable and secure product that offers high-quality video and audio services. Arkadin provides the same implementation and management services for Webex as it does for BlueJeans.
Another video conference solution Arkadin offers is Vidyo. Arkadin Video powered by Vidyo is an HD video conferencing service that includes many essential collaboration features and full interoperability on any device, including desktop apps, mobile apps and room systems.
Arkadin also maintains its own video conference platform, Arkadin Vision. Vision is a complete video conference platform that offers an HD video and audio experience. It's supported by mobile devices using iOS and Android operating systems. The platform touts universal interoperability with other services, meaning participants who use other popular video conference platforms can join your meetings on Arkadin Vision. This option supports up to 50 participants.
Arkadin Conference Calling
In addition to its suite of video conferencing solutions, Arkadin provides conference calling services. The company offers Arkadin Anytime, a reservationless service, and operator-assisted services.
Arkadin Anytime allows instant, on-demand conference calls with up to 100 participants. You can use toll or toll-free dial-in numbers, or the system can call you with the Call Me Back button. This option removes the burden of keeping track of the dial-in and access numbers. You can also invite new callers to the conference as it is happening. There are access numbers available in more than 50 countries for meetings with participants outside the U.S.
The meeting host can control the calls via Arkadin Anytime's web controls, which allow the host to see the list of participants, mute participants, start and end call recordings, and request that callers state their names when entering the meeting. If you need help during a call, you can dial *0 at any time for immediate support.
The operator-assisted service provides organizations with an event manager who handles all of the call's details. They help schedule the call and brief the presenters before the meeting. During the meeting, they help manage the call by greeting participants and facilitating Q&A sessions. When the call is complete, they provide you with attendance reports and recordings of the call.
The features available in the operator-assisted services include customized welcome messages, corporate on-hold music, a dedicated dial-in number, secure access PIN codes to each individual for limited access, and translation services.
To learn more about conference calling services, visit our best picks page.
Pros and Cons
One of the biggest positives of Arkadin is its wide selection of video conferencing solutions. Being able to choose from different platforms helps ensure your business gets the service that best fits your needs.
While all of these platforms offer their own unique experience, they all share the essential features. These include HD video and audio, screen sharing, meeting recording, and calendar integrations.
Another benefit of Arkadin is its managed services, where businesses can hand over the reins for the tasks involved in scheduling and hosting video conferences. With this managed services option, Arkadin will reserve and schedule resources, resolve conflicts, collect billing information, and send confirmations to everyone the host wants to invite to the meeting.
One downside to Arkadin is that its pricing isn't readily available on its website. Most other video conference service providers include pricing details on their websites. You'll have to take the time to call service Arkadin to see if a solution fits within your budget.
Customer Service
Arkadin maintains 24/7/365 customer support for its video conference services. Support is also available via email and live chat. Because Arkadin offers a managed service, you can work closely with the customer service team to ensure your account is being managed properly.
Arkadin is unique among the services we reviewed in that it takes a lot of responsibility off your plate. Arkadin's implementation, management and training services are good for teams that don't have the time or expertise to complete these tasks themselves. This could also be useful for enterprise companies with a large staff that requires training on the new platform.
Editor's note: Need a video conferencing system for your business? Fill out the below questionnaire to have our vendor partners contact you with free information.
Image Credit: Getty Images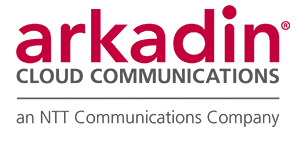 Arkadin
The Verdict
Arkadin manages some excellent video conferencing and conference calling platforms for enterprise-level companies. The company offers a number of video and calling options to handle all of your conferencing needs.

Chad Brooks
business.com Staff
Chad Brooks is a writer and editor with more than 20 years of media of experience. He has been with Business News Daily and business.com for the past decade, having written and edited content focused specifically on small businesses and entrepreneurship. Chad spearheads coverage of small business communication services, including business phone systems, video conferencing services and conference call solutions. His work has appeared on The Huffington Post, CNBC.com, FoxBusiness.com, Live Science, IT Tech News Daily, Tech News Daily, Security News Daily and Laptop Mag. Chad's first book, How to Start a Home-Based App Development Business, was published in 2014.