Aspen National Collections Review
Aspen National Collections is a business-to-consumer (B2C) collection agency with expertise in customer debt collection, specifically with timeshare collections, educational loans, utility cooperatives and other niches.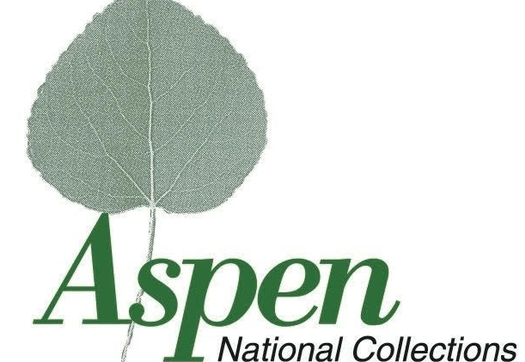 Aspen National Collections
The Verdict
Aspen National Collections offers specialized consumer (B2C) debt collection to collect repayment on delinquent accounts of all sizes. No account is too small for this agency.
View all our recommendations for collection agency services on our best picks page.
This agency collects its fees on a contingency fee basis, so you don't pay them until your debt is collected. In our research of Aspen, we heard mixed reviews from former customers about pricing and minimums. Aspen National Collections claims that no client is too small to open an account, and a six-month minimum account is recommended if you want extensive reporting on your past-due accounts.
This agency offers clients a client access web (CAW) browser. Additionally, they send periodic and detailed reports electronically to inform you how much cash they have collected on your behalf, as well as the current status of each of the accounts you have open with them. They offer advanced skip-tracing techniques, and their collection agents are trained in legal and regulatory issues, particularly the Fair Debt Collection Practices Act (FDCPA).
Aspen National Collections has excellent customer service and is an accredited member of the Better Business Bureau with an A+ rating.
Best Features
Aspen National Collections is licensed, bonded and registered in every jurisdiction that requires them to do so. Further, the company states it undergoes routine audits of their collection letters, collection system and bank accounts to ensure they are adhering to strict guidelines. Every Aspen associate is required to have ongoing FDCPA training.
This agency provides an online portal where you can view that status of your accounts in real time, 24/7. Additionally, Aspen sends detailed reports electronically with information about how much cash they've collected. This is especially useful if you are juggling multiple, ongoing past-due accounts. You can submit new collection accounts by uploading your spreadsheets in Aspen's online portal.
For elusive or non-responsive customers that haven't responded to your (or Aspen's) demand for payments, Aspen agents can update the debtor's credit history noting that the individual has an unpaid debt. This tactic can sometimes be successful in incentivizing debtors to repay what they rightfully owe you and your business.
Limitations
Aspen National Collections is a B2C-only collection agency. If you are seeking commercial collections on B2B accounts, or a combination of B2B and B2C collections, Aspen National Collections may not be the right agency for you.
Another concern we had centered on Aspen National Collections' minimum requirements. Some customers stated there were certain minimum requirements a business must meet in order to open an account with Aspen National Collections. Aspen's website states they recommend that clients hire the agency's services for a minimum of six months if they would like to see a report on accounts that are uncollectible, resolved and negotiated on. Aside from this recommendation, we didn't note any requirements businesses must meet in order to work with Aspen.
Finally, Aspen does not post its rates online. The company claims to be a contingency-based agency that takes a percentage of what they collect, but they do not disclose what their percentage rate is. We recommend you inquire online or call their toll-free number.
Industry Focuses
Aspen National Collections is skilled in recovering consumer debt. It works with clients in the United States, Canada, and Mexico and follows the Fair Debt Collection Practices Act (FDCPA). Aspen National is a member of the American Collectors Association, Inc. Although the company can collect on all types of consumer debt, its collectors specialize in the following industries:
Timeshare, vacation ownership and shared ownership collections
Default collections
Owners' associations dues collections
Deed back programs
Amnesty programs
Mutual release services
Campground collections
Education and student loan collections
Federal student loans
Student accounts receivables and parking fees
Child care expenses
K-12 private schools
Library fines
Room and board
Municipality and utility cooperative collections
Accounts receivable
Utility supply
If you are in a unique industry that isn't listed above, you can seek additional advice from an Aspen National Collections representative by calling, emailing or filling out a form on the agency's website.
Editor's note: Looking for a collections agency to help your business recover customer debt? Click the Compare Quotes button below to have our vendor partners contact you with free information.
Image Credit: Getty Images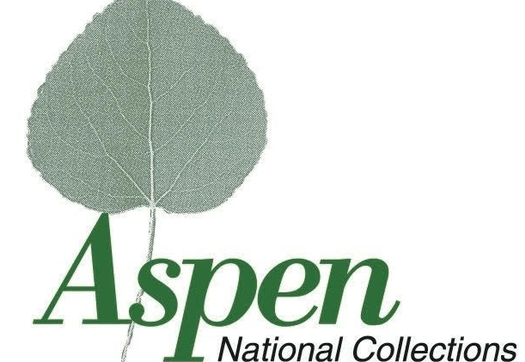 Aspen National Collections
The Verdict
Aspen National Collections offers specialized consumer (B2C) debt collection to collect repayment on delinquent accounts of all sizes. No account is too small for this agency.

Skye Schooley
business.com Staff
Skye Schooley is a staff writer at business.com and Business News Daily, where she has written more than 200 articles on B2B-focused topics including human resources operations, management leadership, and business technology. In addition to researching and analyzing products that help business owners launch and grow their business, Skye writes on topics aimed at building better professional culture, like protecting employee privacy, managing human capital, improving communication, and fostering workplace diversity and culture.