AVG Internet Security Business Edition Review
With a layered security strategy and a slew of specific defenses, AVG Internet Security Business Edition has the power to protect a small business from a malware disaster. It may lack a full patch management system or an EDR feature for investigating successful attacks, but the program excels at catching rogue software and includes file encryption and shredding that other applications charge extra for. Quick and easy to install, the software lacks phone and tablet apps for making a company more mobile.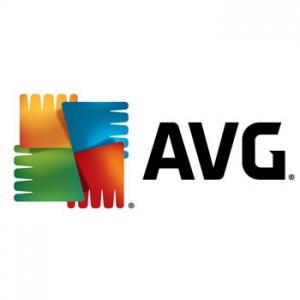 AVG Internet Security Business Edition
The Verdict
With the ability to find and stop all kinds of attacks, AVG's Internet Security Business Edition is built for small businesses looking for safety and security. It can block dangerous software while including encryption and file shredding.
View all of our recommendations for internet security and antivirus software on our best picks page.
Its price for the smallest of small businesses is no bargain but the cost quickly declines to make AVG Internet Security Business Edition one of cheapest security programs available. This makes it a top choice of the growing small business looking to protect its digital assets.
Features
Designed from the start for small businesses, AVG Internet Security Business Edition can protect a company's computers with overlapping security layers and several specific defenses. The software starts with traditional viral scanning against a database of known threats that's backed up by heuristic scanning of the system for the behavioral indications that an attack is underway.
Anything that slips through these nets gets caught by AVG's CyberCapture that sends suspect files to the company's cloud lab. After a quick analysis, a fix is created using artificial intelligence, often in seconds. The company updates users' systems several times a day to stay ahead of the hackers.
Rather than individually setting up each client's defenses, Internet Security Business Edition has a powerful policies engine to roll out configuration and changes. Any policy can be applied to a single system, any group or the entire company's fleet of computers.
AVG's core defenses range from its Online Shield and its anti-spam and phishing protection to Link Shield browser extensions for keeping workers away from dangerous web sites. Its ransomware protection is based on behavioral monitoring and springs into action as soon as it finds anything suspect, like the malicious encrypting of files. It stops the attack, but (unlike Sophos Intercept X Advanced) it can't roll back files to their original state.
The program includes AVG's Link Scanner extensions to popular browsers (Internet Explorer, Edge, Firefox and Chrome) that scan web pages for dangers before being displayed. It now also protects against Facebook and Twitter attacks.
AVG Internet Security Business Edition can stop fileless and script-based attacks before any damage is done and includes a powerful firewall to separate the computer from the unruly world of the web. Any dangerous email attachments are scanned on the company's SharePoint or Exchange server and then locally before it is opened. Anything that might cause harm is quarantined.
Unlike Trend Micro Worry-Free Business Security and Sophos Intercept X Advanced, AVG Internet Security Business Edition lacks endpoint detection and recovery software. That means that should the defenses get breached and an attack started, AVG software doesn't have the power to investigate it to prevent a recurrence.
AVG Internet Security Business Edition lacks a sandbox for trying out suspect files in a secure environment to limit any damage done. Many competitors, like Avast Business Antivirus Business Pro Plus, have a secure sandbox.
Anytime a USB flash drive is connected, Internet Security Business Edition can be set to scan it before any files are moved. On the other hand, remote employees cannot be required to use two-factor authentication or have Trusted Platform Modules (TPM) – two effective ways to isolate a company's network from attacks.
For companies with secrets to protect, Internet Security Business Edition offers the choice of obliterating the file with a file shredder that uses Gutman, Department of Defense or a random overwrite protocol. Alternatively, if you want the file's contents to be seen only by the right eyes, Internet Security Business Edition's Data Safe can hide them in plain sight using AES-256 encryption. For good or bad, AVG doesn't store the encryption keys or make them available through the management console. In other words, if an employee loses or forgets the key, the file can't be recovered.
AVG Specs
There's software for PCs that ranges from elderly Windows XP machines (with Service Pack 3) to the newest Windows 10 system, as well as workstations and servers. There are one-month trial versions to give the software a spin.
The weak link in the protection chain is the lack of AVG business-based software for Mac systems, phones or tablets. They say they are working on this, though. AVG does have SharePoint Services 3.0. SharePoint Server 2010 and Exchange 2016 server software that includes the ability to prescreen email attachments.
Putting the software on a new employee's system starts at AVG's website to download the 295MB installation file. Unlike other applications, you can't just email a link that takes the employee to the download point with all the settings and licenses in place.
Setting up Internet Security Business Edition requires the license number upfront. Once the process gets going, it does a quick compatibility scan and a progress box appears in the lower right of the desktop. On our corporate HP EliteBook Folio, loading the software was lightning quick at 5 minutes and 40 seconds, roughly one-third the time that its competitors took.
Security and Performance
AVG's Internet Security Business Edition is one of the best programs at keeping dangerous software away from a company's computers and network. The AVG business security software uses the same scanning technology as Avast Business Antivirus Pro Plus. Overall, it had four perfect scores on AV-TEST's January-February survey. The program found and neutralized every popular and Zero Day threat AV-TEST threw at it. There was one pesky false positive in February, though.
It soaked up a lot of system resources, however, with a standard PC's performance dropping by 27% at opening 50 popular websites, higher than the average 20% decline. It did better by slowing the opening of a dozen apps by 12%, the average for programs tested.
Scanning the system starts at the Computer section of the app, and there's the choice of a Deep Scan, USB port scan or a Boot Scan. AVG lacks a formal quick scan option, but you can pick and choose what to examine in the File or Folder Scan.
It took 22 minutes and 40 seconds to scan the test Windows 10 HP EliteBook Folio notebook with a 1.2-GHz M7 processor, 8GB of RAM, 250GB of solid-state storage. This is a little off the pace set by Kaspersky (19:25) and Bitdefender (17:50). The good news is that as the program gets more experience with the system, it learns what to ignore, speeding the scanning process.
Interface
AVG's dashboard screen is simple and dark with bright green type. Similar to the company's consumer products, it fills about half the desktop space of an HD display and can't run full screen. The program's task tray icon can only start the AVG main program.
The product's five major protection categories include Computer (for starting scans), Web & Email (for Web and Email Shield), Hacker Attacks (for the Firewall), Privacy (for encrypting files) and the oddly named Payments (with Anti-Spam control). Each has a green checkmark to indicate that everything is safe and secure along with an overall checkmark. Click on any category to reveal a switch or two for controlling the protection.
For a more detailed approach, the Menu page has an extensive Settings section with places for Quarantine and File Shredder. The program also has places to directly get Support and Help. The About link shows what versions of the software are loaded.
Instead of an online management console for remotely monitoring the security software, AVG takes an on-premises approach that can tap into the company's local network. The Remote Administration package is free, is a 70MB program and took about a 1.5 minutes to install.
On top of setting up and applying policies, it can monitor and manage a company's worth of computers scan any, show unprotected computers and customize notifications. On the downside, unlike online consoles, it only for those systems currently on the local network. It does work if remote workers connect via a virtual private network (VPN).
AVG Internet Security Business Edition also falls short of programs like Kaspersky Endpoint Security for Business Advanced by lacking full patch management. Sure, it updates itself with new viral definitions and software changes but lacks the ability to monitor the company's main programs for the most recent patches.
AVG Price and Support
With pricing starting at $50 for the first seat, AVG Internet Security Business Edition is a little cheaper than Trend Micro's Worry-Free Business Security (at $60) but a bit pricey compared to the likes of Sophos Intercept X Advanced (at $38). By the time you get to 50 seat licenses, that drops to about $30, making it a bargain.
AVG's support for the Internet Security Business Edition is all-day, all-night with the ability of employees to call in, send emails or use an online chat window, perfect for the growing company that doesn't respect the 9-to-5 routine. The site has everything from installation help to tips for installing the email server software. There's a handy Contact Us box at the bottom of the page.
Image Credit: Zephyr18 / Getty Images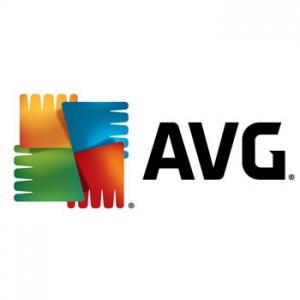 AVG Internet Security Business Edition
The Verdict
With the ability to find and stop all kinds of attacks, AVG's Internet Security Business Edition is built for small businesses looking for safety and security. It can block dangerous software while including encryption and file shredding.
Brian Nadel
business.com Contributing Writer
Brian is a technology writer based north of New York City. He writes stories for Business.com, Tom's Guide, ComputerWorld and Scholastic Magazines. He is the former editor-in-chief of Mobile Computing & Communications magazine.