AVG Review
By Business.com Editorial Staff
Last Modified: March 26, 2019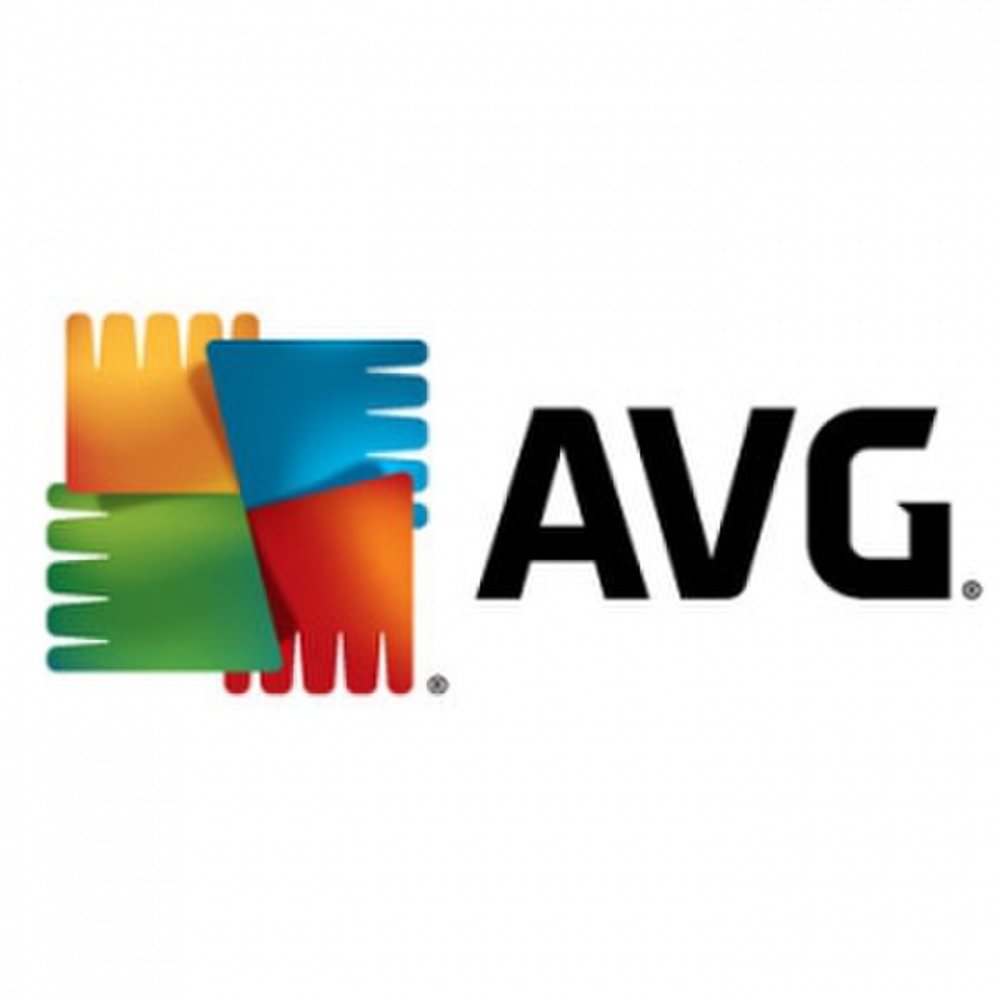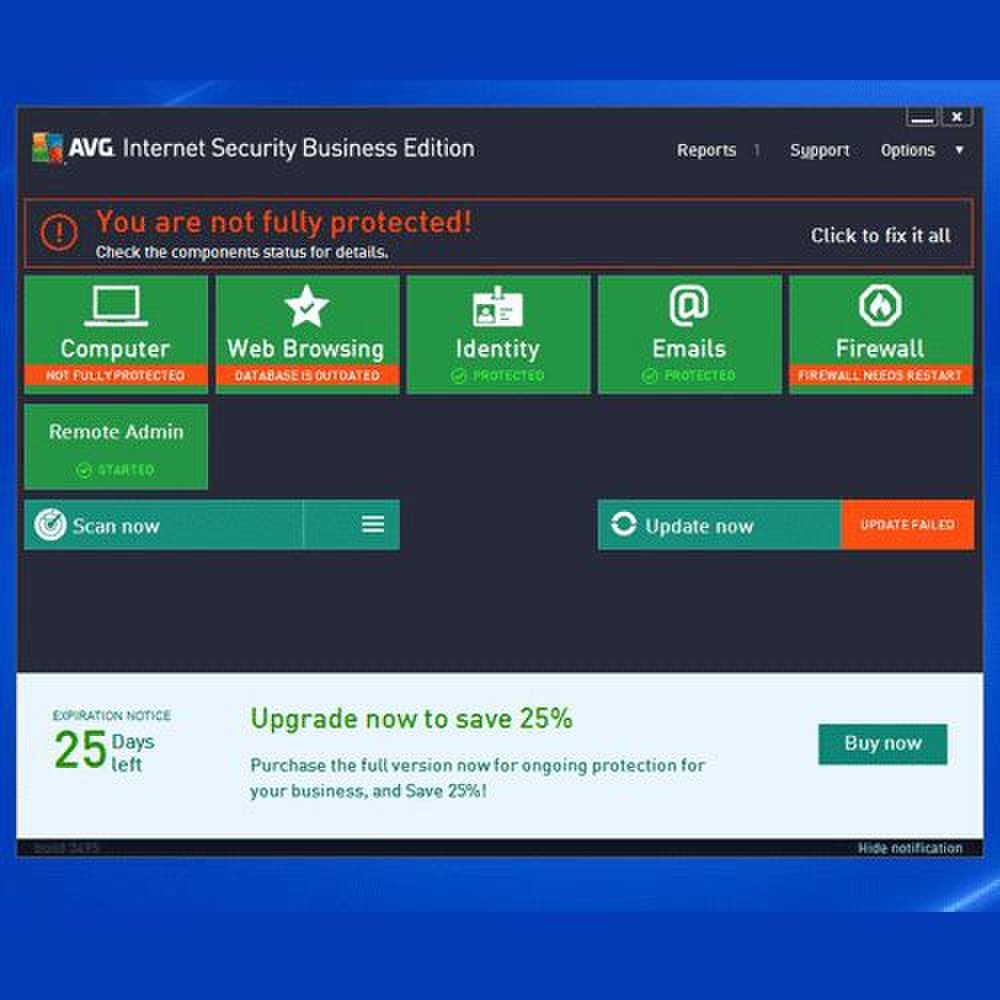 AVG Internet Security Business Edition image: The management console allows you to easily control your security components.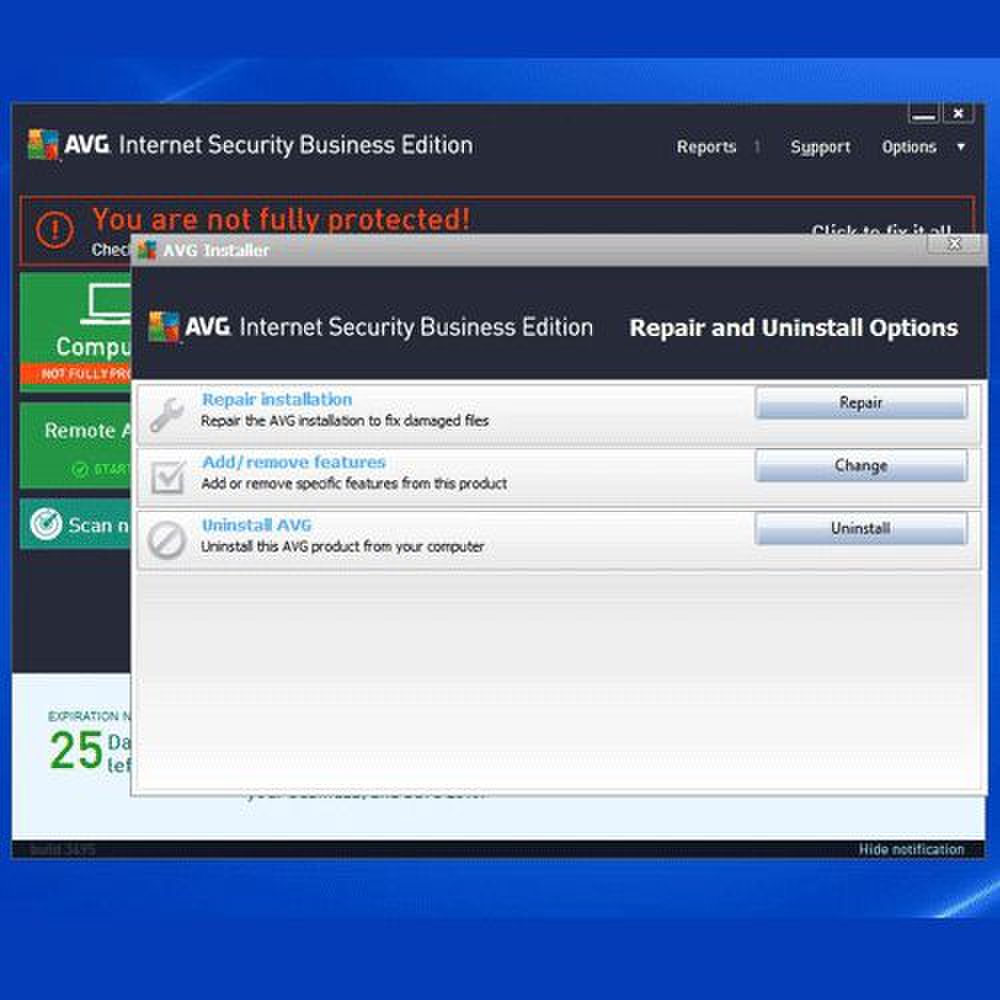 AVG Internet Security Business Edition image: AVG features a helpful installer to help you customize features, uninstall or repair damaged components.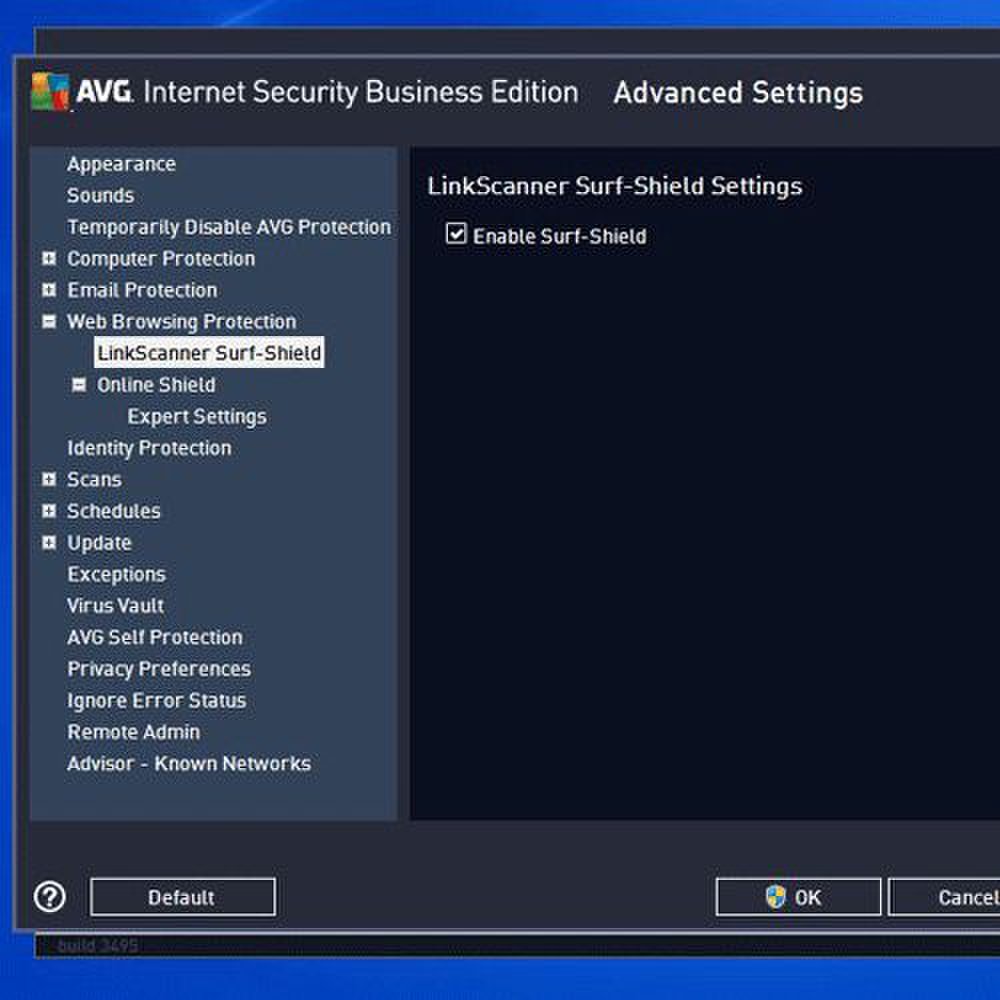 AVG Internet Security Business Edition image: Using the console, you can adjust and customize security features such as web browsing.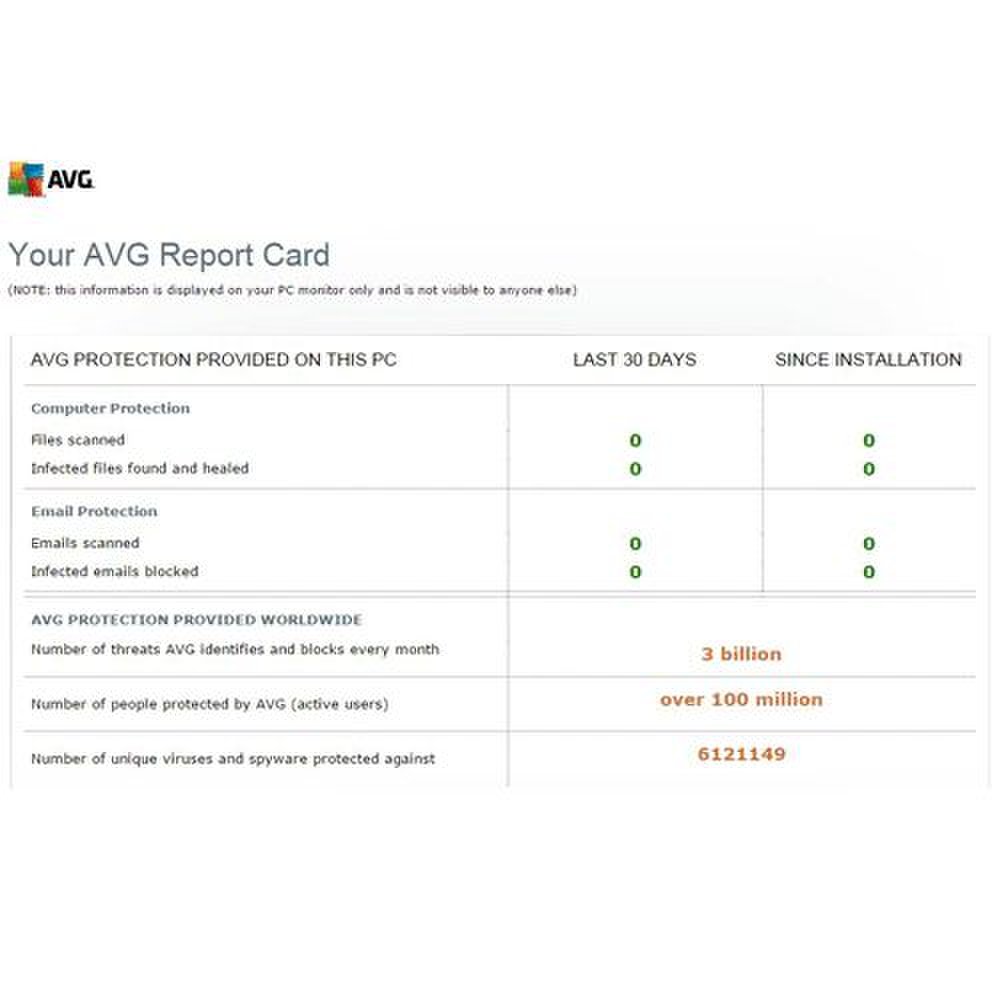 AVG Internet Security Business Edition image: The report card feature allows you to quickly gauge your network's security.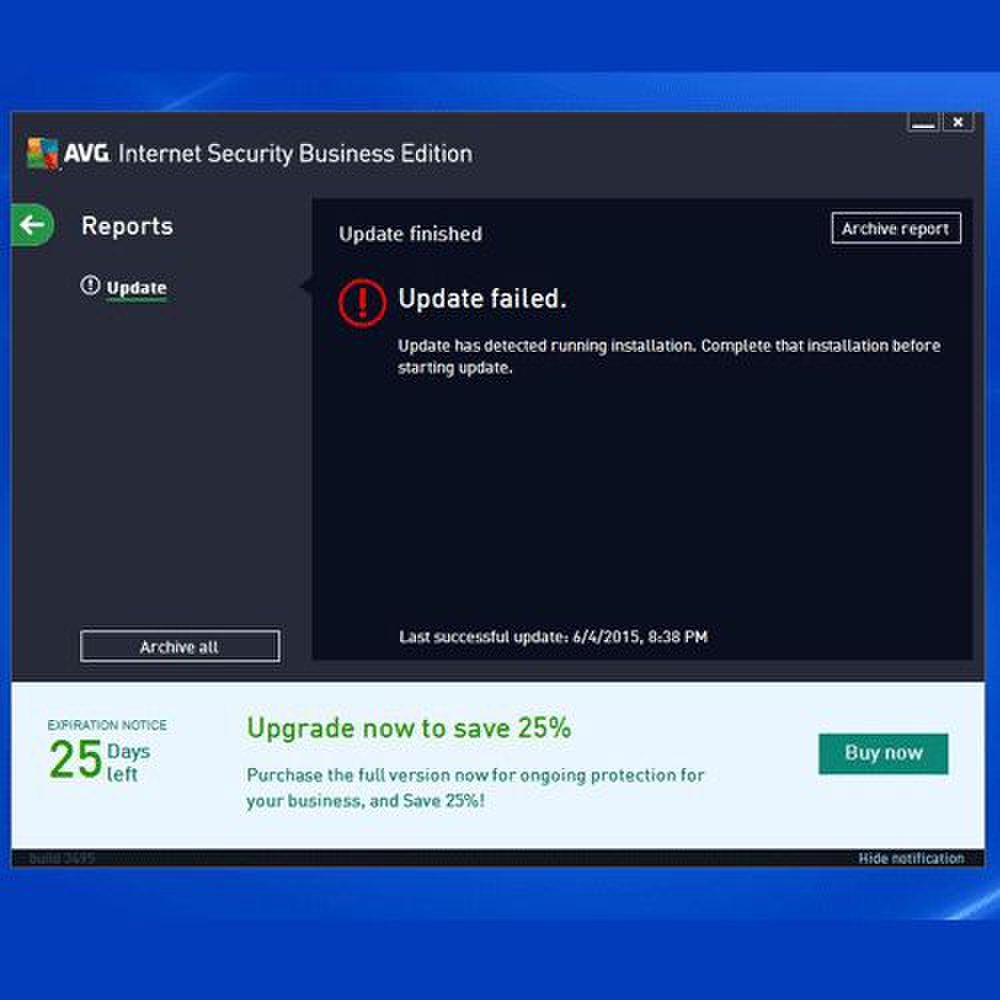 AVG Internet Security Business Edition image: The reports section allows you to see up-to-date accounts of network and program activity.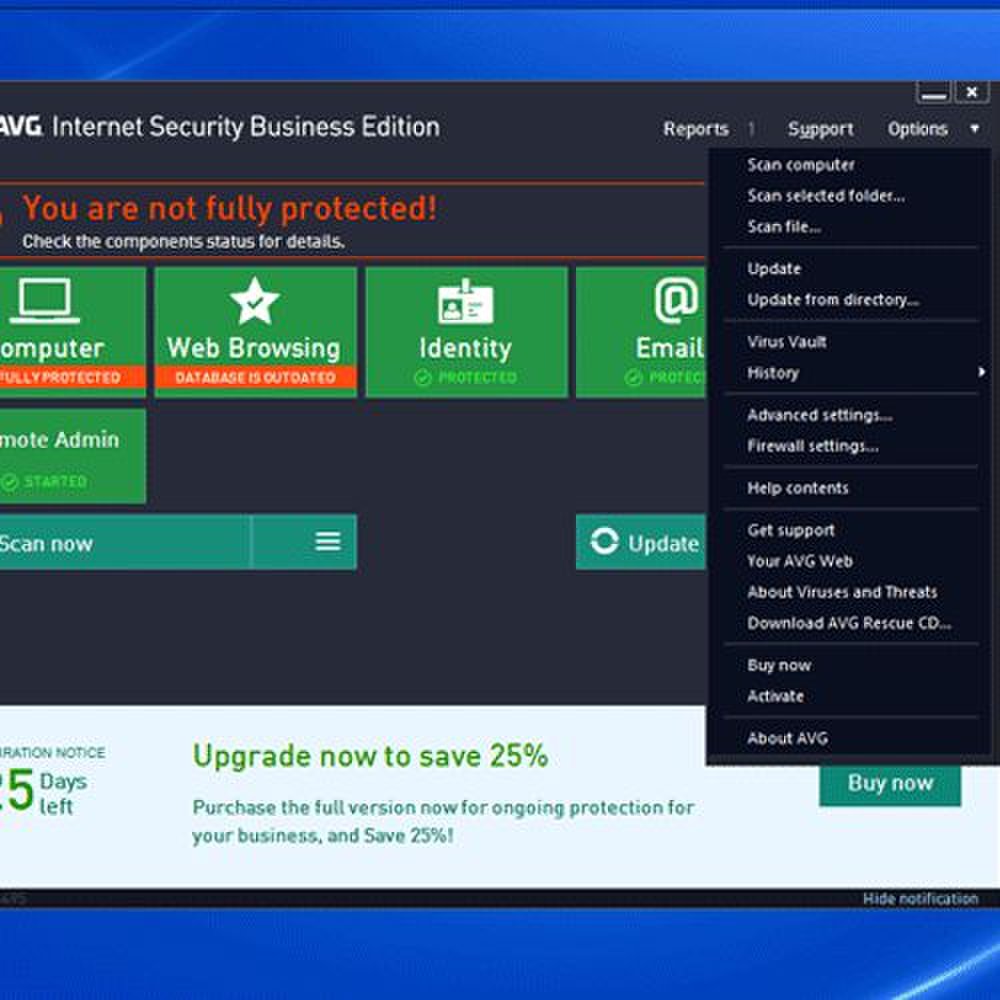 AVG Internet Security Business Edition image: From the Options menu, you can select a variety of shortcuts to manage your security settings.
Editor's Note: This product has been acquired by Avast.
AVG's Internet Security Business Edition is relatively standard: It does more than provide antivirus protection, but all the products we reviewed go above and beyond basic antivirus protection. The reason AVG falls behind the small business antivirus pack is that it has lower AV-TEST results. AV-TEST is a nationally recognized testing agency with resources to test dangerous malware on a number of machines and networks, which allows them to collect relevant real-life data.

AV-TEST rates software in three categories: protection, performance and usability. Protection refers to how well the software blocks and detects malware, performance indicates how the software affects your device's speed and usability tests false-positive results. An example of a false positive would be the software blocking Google because it thinks it's harmful when it's really not. What that means is that within those three categories, AV-TEST ranks software on a scale up to six, which would equal 100.
AVG consistently scores mid-range, receiving a four out of six in performance and 4.5 out of six in protection. You might think the difference isn't that large, but on a scale like this, it is significant. Most small business antivirus software we reviewed scored five and higher, so falling beneath that score is a telltale sign the software doesn't have the advanced detection other brands have.
The other drawback is that the software can't be hosted in the cloud. For a small business user, we recommend hosting in the cloud, which makes managing your network easier. While AVG's installation is easy for the everyday user, you have to host the software on premise from a server or workstation, which can require more dedicated IT support than most small businesses have. The centralized management dashboard is also a little hard to navigate for someone with little to no IT knowledge. However, if you have IT support, these factors are not as problematic.
AVG Internet Security Business Edition has some features in common with the best small business antivirus software, including web protection and email filtering as well as a firewall. The software can also detect remote devices that may have existing malware.
For small business owners who have dedicated or onsite IT support, AVG would be more appealing, but considering its poor ranking scores from AV-TEST, there are other alternatives that provide better protection and performance.

Ready to choose your The Best Internet Security and Antivirus Software of 2019? Here's a breakdown of our complete coverage:

Business.com Editorial Staff
The purpose of our community is to connect small business owners with experienced industry experts who can address their questions, offer direction, and share best practices. We are always looking for fresh perspectives to join our contributor program. If you're an expert working in your field – whether as an employee, entrepreneur, or consultant – we'd love to help you share your voice with our readers and the Business.com community. We work hard to only publish high-quality and relevant content to our small business audience. To help us ensure you are the right fit, we ask that you take the time to complete a short application: https://www.business.com/contributor/apply/ We can't wait to hear what you have to say!