Backblaze Review
By Andreas Rivera
Last Modified: December 21, 2018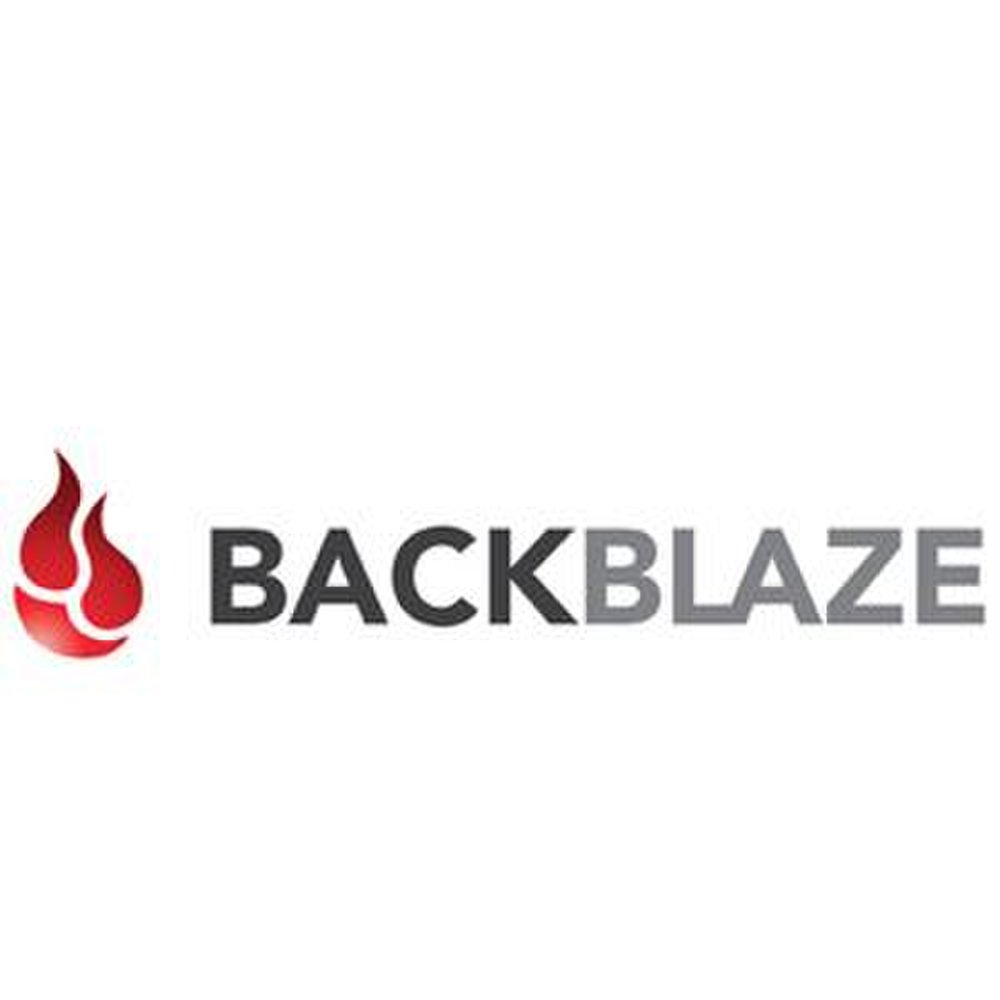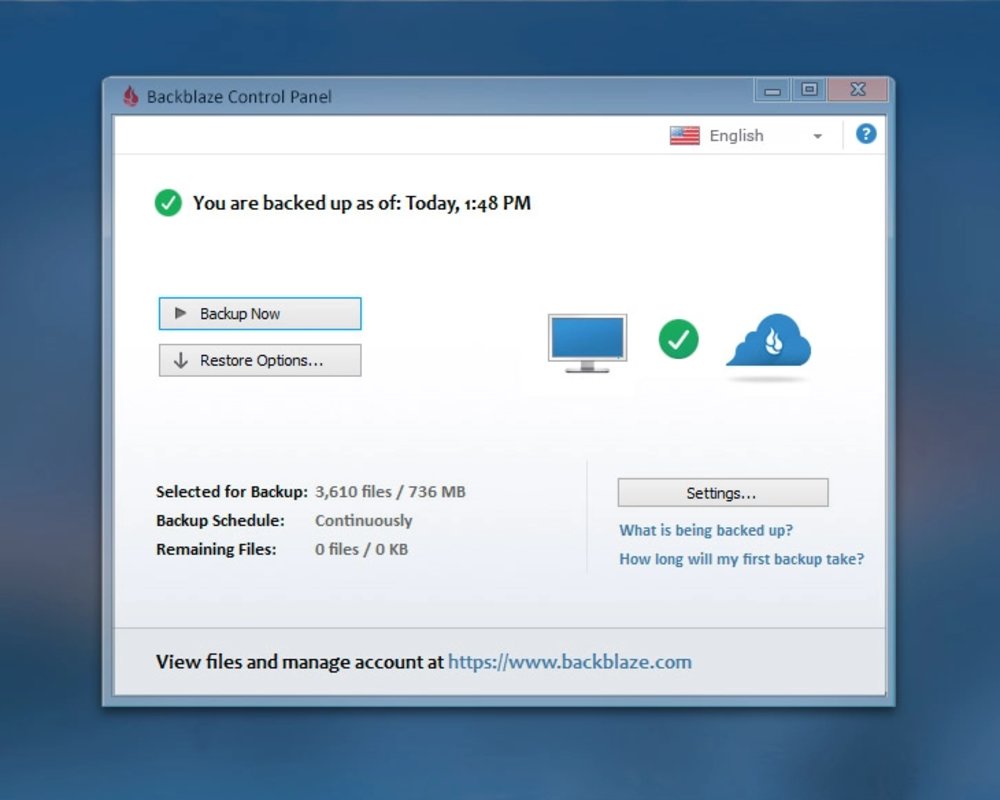 Backblaze Computer Backup is a simple-to-use cloud storage program that grants unlimited storage for your system.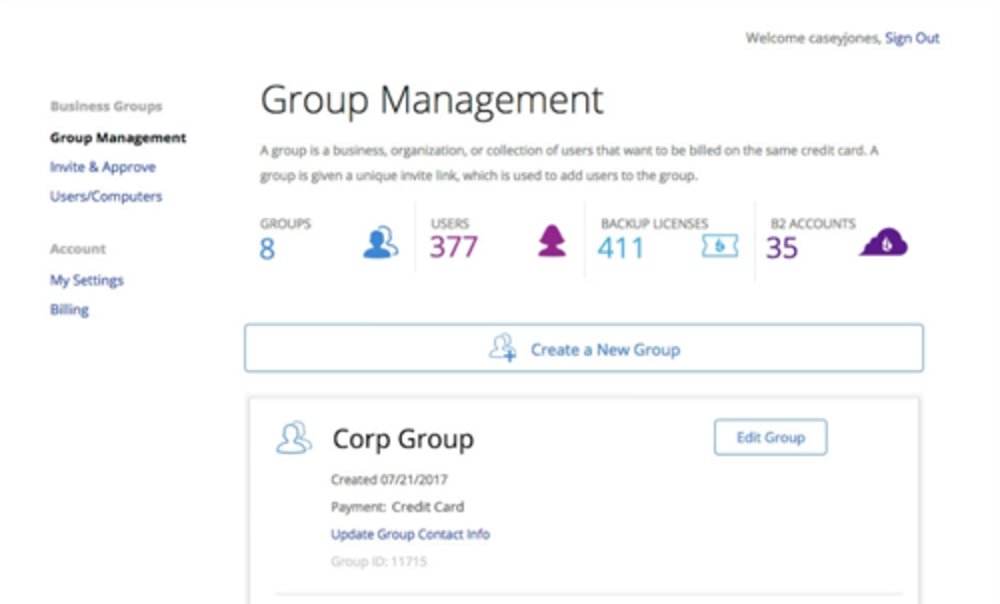 Backblaze's administration interface can be used to manage both Computer Backup and B2 Cloud Storage, Backblaze's two business backup solutions, and can be accessed from your browser.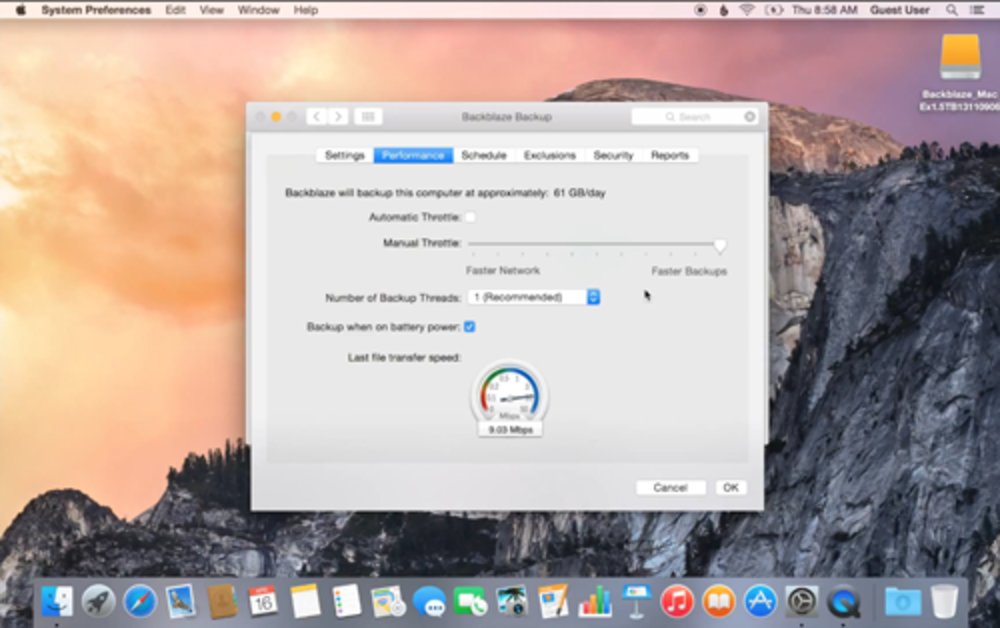 Backblaze's preference panel is integrated into the Mac OS, which then allows you to customize the backup performance, schedule and versioning.
Backblaze features a simple and convenient backup solution for Mac computers as well as an advanced cloud storage option. Whether you need help backing up a few computers or several servers, Backblaze is our pick for the best Mac backup software.
To view all our recommendations for cloud storage and backup services, visit our Best Picks page.

Plans and Pricing
Backblaze Computer Backup features several options for business backup and storage. An unlimited backup plan costs $5 per month or $50 per year for each computer you need backed up. This is ideal for small businesses only needing to back up a few computers.
For businesses needing to back up lots of computers as well as servers, Backblaze offers its B2 Cloud Storage. Pricing for this option is based on the amount of data you store and how much you download. B2 costs $0.005 per GB stored per month and $0.01 per GB downloaded. For example, it would cost only $5 per month to store 1TB per month and $10 to download and restore that data. With B2 Cloud Storage, you will need a third-party application to act as a backup or storage interface.
Features
Backblaze comes in both personal or business versions, the latter of which has administration tools for managing multiple computers. The system is optimized for Apple computers and integrates into the Mac OS interface. It backs up all user data on a computer, including attached external drives. This is unlimited and continuous backup that does not impose bandwidth caps or throttling unless you set it up with bandwidth control. The backup interface allows you to set when and how often you back up your computers. You can also set it to automatically detect bandwidth usage and slow down when there's lots of traffic.
While Mac's Time Machine allows you to restore previous versions of individual files, with Backblaze, you can roll back your entire system up to 30 days prior, giving you protection against ransomware and other malware. You can also set versioning retention. If you need to perform an immediate restore, the service can ship you a hard drive with your data.
Backblaze Computer Backup is solely a backup service for computers. If you need to back up entire servers, databases, virtual machines and more, or you need cloud storage with more flexible uses, such as file sharing or hosting, B2 Cloud Storage is the service's general cloud option. B2 is also ideal for developers and IT needing a cloud solution they can build onto using the API and command line.
You can manage both Computer Backup and B2 administrative settings from the same online interface.
Unlike Computer Backup, B2 doesn't have a client for managing data storage or for scheduling when backups occur. Its default web interface only lets you drag and drop files into it like it's another hard drive. You'll need a third-party application to manage your data and establish a backup schedule, and Backblaze has a list of recommended platforms that best interact with B2, including backup platforms, content management systems and file-syncing programs.
Drawbacks
Backblaze Computer Backup grants unlimited storage, but the max version retention is 30 days with no option to hold indefinite versions of your data. Data transfer is protected by a 128-bit AES encryption, which is secure, but not as much as the widely adopted 256-bit encryption. Many government regulations require 256-bit encryption.
Using B2 Cloud Storage for backup allows for more flexibility, including better version retention and encryption, but that requires the use of third-party applications that come with additional licensing fees, which will add to your total annual costs for the system.
Editor's Note: Looking for a cloud storage solution? Click the Compare Quotes button below to have our sister site Buyer Zone connect you with vendors that can help.


Ready to choose your The Best Cloud Storage and Online Backup Services of 2019? Here's a breakdown of our complete coverage:

Andreas Rivera
Andreas Rivera graduated from the University of Utah with a B.A. in Mass Communication and is now a staff writer for Business.com and Business News Daily. His background in journalism brings a critical eye to his reviews and features, helping business leaders make the best decisions for their companies.