BackupAssist Review
BackupAssist is an affordable backup solution that is easy to use from installation to recovery. The platform is compatible with Windows server operating systems, virtual and physical, and it can back up anything, including full servers, files, folders and apps. The resource footprint is light enough to allow you to run network backup sets in the middle of the day.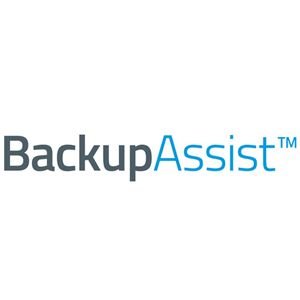 BackupAssist
The Verdict
BackupAssist is an ideal backup solution for a small business because it combines intuitive software with performance and affordability.
To view all our recommendations for cloud storage and online backup services, visit our best picks page.
BackupAssist Pricing and Plans
BackupAssist is primarily a server backup solution for small and midsize businesses, but it does let you add supplemental features to your plan, such as Exchange granular restore, continuous SQL backup and tape archiving. To choose a plan, you must first select one of the core products and can add on extra features as needed. Here is a breakdown of each plan.
BackupAssist (core product):
Price: $279 per device
Description: Backup and disaster recovery software for Windows Servers
Protects: Both Hyper-V and physical servers
MultiSite Manager 12-month license:
Price: $289
Description: Remote management software for BackupAssist (valid for 12 months)
Requirements: One MultiSite Manager license
MultiSite Manager 24-month lease:
Price: $462
Description: Remote management software for BackupAssist (valid for 12 months)
Requirements: One MultiSite Manager license
The following products are add-ons and can only be bought in tandem with a licensed version of BackupAssist.
BackupCare (now includes CryptoSafeGuard): This includes priority phone and email tech support, protection for backups against a ransomware attack, and free software upgrades and updates. It's free for three months with a BackupAssist purchase, after which it costs $212 for one year or $340 for two years.
Cloud Backup: You can back up critical files, folders and applications to public cloud providers such as Azure and Amazon Web Services (AWS), or to a private cloud server with WebDAV or Rsync. This supplemental feature costs $179.
Hyper-V Advanced: You can back up your Hyper-V host and restore files from any guest virtual machine for $249.
Exchange Granular: With this add-on, you can perform granular restores of your database for Exchange 2016, 2013, 2010 or 2007. This includes an Exchange mailbox add-on and costs $199.
SQL Continuous: You can get daily or near-continuous SQL database backup and restore for $129.
Tape Archiving: You can back up to stand-alone tape drives for $129.
If you are only seeking cloud backup, as opposed to local and cloud backup, you can purchase BackupAssist's Cloud Backup Standalone. You can purchase this product separately from any other BackupAssist product, but keep in mind that this will only allow you to run public or private cloud backups. This version is not compatible with BackupAssist add-ons, but it does come with BackupCare for 12 months.
Cloud Backup Standalone:
Price: $209
Description: Public or private cloud-based backup with 12 months of BackupCare
Testing out BackupAssist is risk-free. You can download the 30-day, full-featured free trial and create an automated backup job to try out the software.
BackupAssist Features
These are the aspects that impressed us the most about BackupAssist as we evaluated cloud storage and online backup solutions.
Platform Capabilities
If you need to back up entire servers, BackupAssist has a full suite of features ready for you. It includes a management console and the technology to back up Windows servers, with optional capabilities to back up files, folders, apps, drives, physical and Hyper-V hosts and guests, and more. You can select local backup, cloud backup or a combination of the two for this data.
Restoration
This software can back up to most storage media types, including tape drives, externally connected drives (USB, FireWire, eSATA and more), RDX drives, iSCSI-connected drives, network-connected drives, discs and online storage sites. It can back up full systems or just files. It can also perform disk imaging and restore a system to a bare-metal state. It can also restore to different technologies, which is useful if you need to migrate data to a new machine.
Usability
The centralized management console is easy to use and allows you to access all the backup management tools on one machine, over the internet or with a mobile app. You can use the management dashboard to manage all BackupAssist licenses, backup tasks and reports. The reports are easy to interpret, and you can add or remove machines with just a few clicks. You don't need to be an IT expert to navigate this software and run backup sets. In addition, the resource footprint is very light on both the server side and the client side.
Customer Support
BackupAssist offers support through many avenues. You can educate yourself on the product and backup practices with BackupAssist's online resources, including a sitemap, news, testimonials and a blog. The company also hosts separate resources for documentation, how-to videos and forums.
Unlike many of its competitors, BackupAssist has a reseller program. If you are seeking information about this specifically, you can access dedicated online reseller resources on the site. If you have additional questions about BackupAssist or server backup in general, you can reach the company by phone, email or online form.
Limitations
BackupAssist has a few potential downsides you should be aware of before buying.
Add-on pricing: While BackupAssist is a seemingly affordable backup option, you may have to purchase several add-ons to meet your needs. This can significantly raise the cost per covered device. If the standard backup options fit your needs, this won't be an issue, but if you require several of these add-ons, you may be better off with an online backup company that offers these features in the standard plans.
No cloud storage: BackupAssist provides local and online backup solutions for small and midsize businesses, but it does not provide cloud storage. If you want a cloud backup solution that focuses on storage and collaboration features, you may have to seek another company.
No macOS or mobile backup: While BackupAssist is compatible with several Microsoft operating systems, it does not back up Mac, Android or iOS devices. Though it doesn't offer mobile backup, the company does offer a mobile app that you can use to view and manage your current backups.
Editor's Note: Looking for a cloud storage solution? Fill out the below questionnaire to have our vendor partners contact you about your needs.
Image Credit: kerkez / Getty Images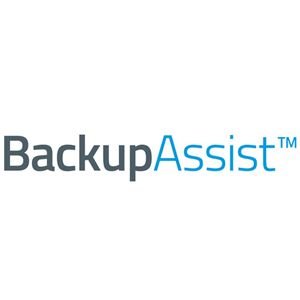 BackupAssist
The Verdict
BackupAssist is an ideal backup solution for a small business because it combines intuitive software with performance and affordability.

Skye Schooley
business.com Staff
Skye Schooley is a staff writer at business.com and Business News Daily, where she has written more than 200 articles on B2B-focused topics including human resources operations, management leadership, and business technology. In addition to researching and analyzing products that help business owners launch and grow their business, Skye writes on topics aimed at building better professional culture, like protecting employee privacy, managing human capital, improving communication, and fostering workplace diversity and culture.