Barracuda Review
By Andreas Rivera
Last Modified: December 21, 2018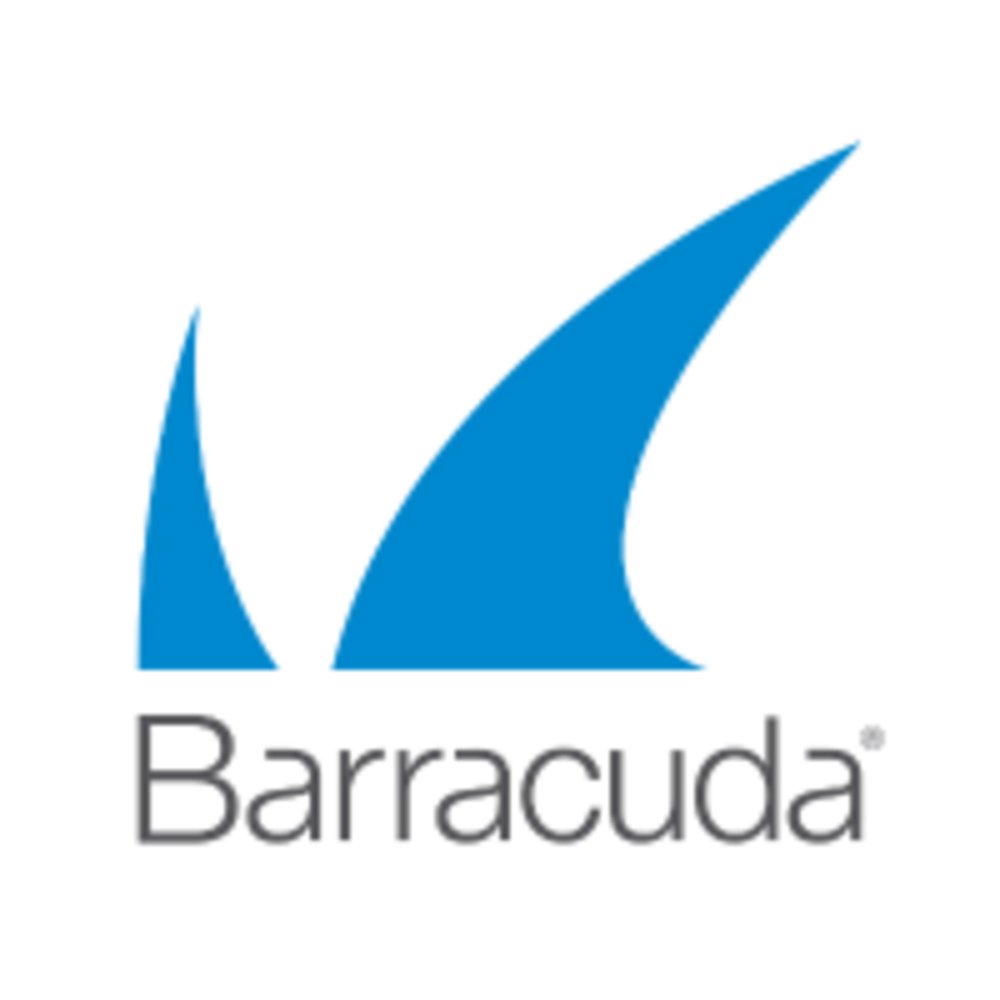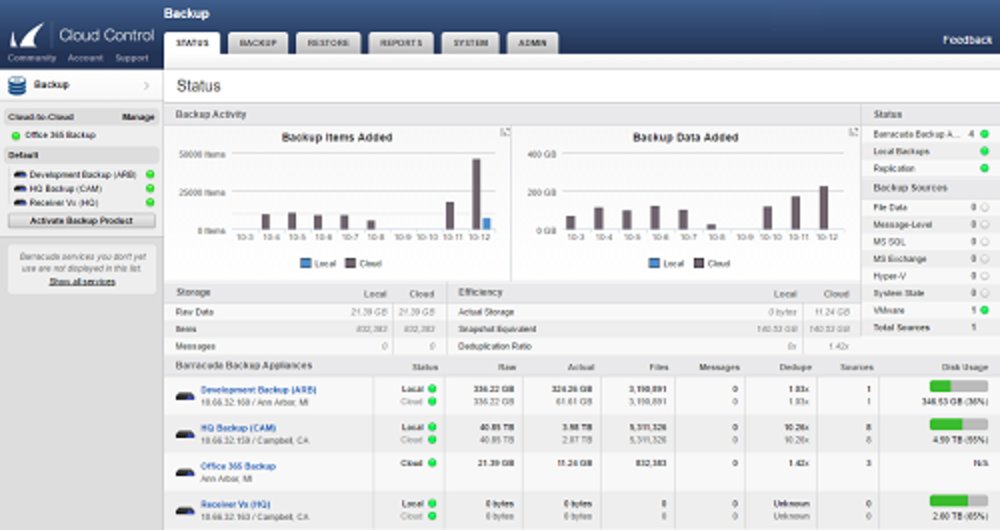 Barracuda's backup dashboard gives you a comprehensive look into your system and full reports on your latest backups and restore points.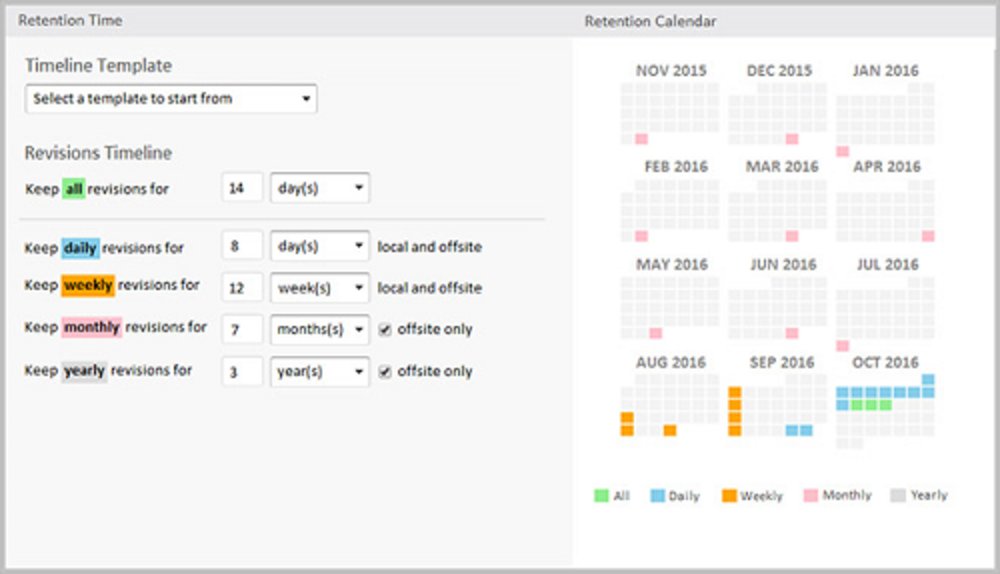 Barracuda allows you to customize and set retention rules for files, so you can restore your system to an older restore point to keep it clear of malware.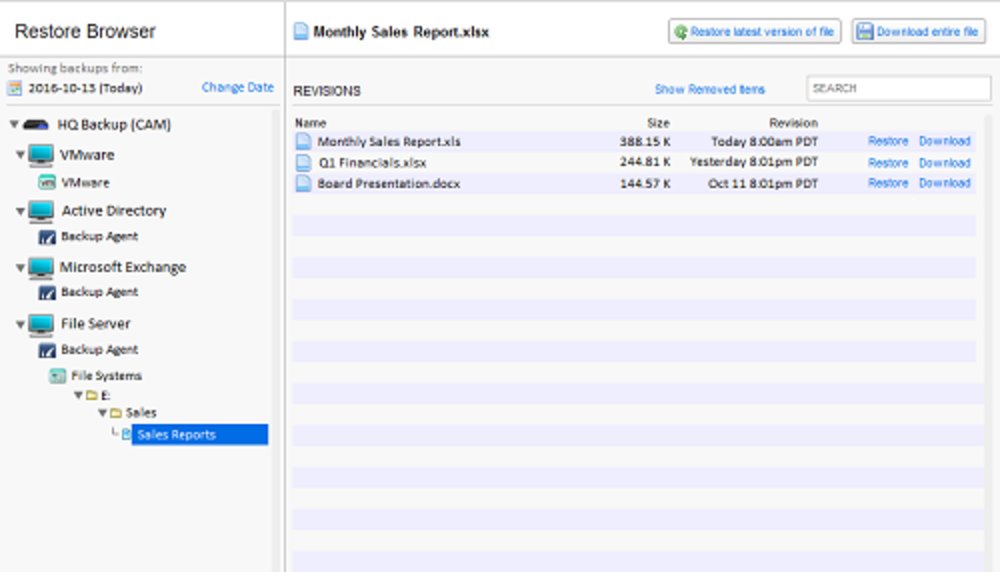 Barracuda allows you to browse your different backups from local or cloud sources for specific files.
Barracuda offers a comprehensive cloud backup and storage solution that you can set up and tune to your liking. You back up and store your data in its own cloud servers, but you can also use its platform to back up to Amazon Web Services or a private host if you prefer. With on-premise and virtual host backup capabilities, Barracuda is an all-in-one solution for data protection that you can scale to be as redundant and secure as you need.
To view all our recommendations for cloud storage and backup services, visit our Best Picks page.

Plans and Pricing
Barracuda has numerous options for backup, both online and onsite, so you'll likely need to consult with its sales team to craft your ideal system for a reasonable price. You can get an idea of how much a system would cost you by selecting one of Barracuda's physical backup devices, which start at $1,049, and adding a subscription to its unlimited cloud storage, which starts at $524. You can also choose a metered plan with 200GB increments of cloud storage instead of paying for the unlimited plan.
Features
Barracuda can provide you with unlimited cloud storage, matching the capacity of whatever servers or devices you need to back up to its data centers. The continuous backup scans your system only for new or changed files, allowing quick backup and minimizing the use of bandwidth on your network. Transmission to Barracuda Cloud Storage or any other cloud environment is protected by AES-256 encryption. Barracuda also has its own line of storage devices for on-premise backup, with several different capacity options.
The ability to set up your backup system allows you to have as much protection as you deem fit, as you can back up to Barracuda Cloud Storage, your private cloud host and your own onsite backup devices. While using all three is likely the most expensive setup, redundancy in backup is advisable, as you never know when one or more backup avenues will be compromised in some way.
Barracuda can also do a cloud-to-cloud backup if you have an Microsoft Office 365 environment you want to protect. While Microsoft provides basic recovery options for your data, Barracuda offers an extra layer of security by duplicating data from your Exchange, SharePoint and OneDrive accounts and storing them in your cloud backup. If data from Office 365 is ever compromised, such as from accidental or malicious deletion, you'll know you have a backup. If a team member needs a specific email but accidentally deleted it, the recovery tool can search for it and return it to them.
There are multiple recovery options as well, allowing you to recover directly back to your devices. For virtual environments that fail, Barracuda allows you to run the duplicate system from your cloud storage with a feature called LiveBoot. In the case of a disaster affecting your onsite data, Barracuda can ship an emergency copy of your data on a physical device within one business day.
Barracuda's website features an extensive knowledgebase for all of its products and services, as well as FAQs, glossary, documentation and a community forum where you can ask fellow customers about issues and tips. Support is available by phone, email and live chat on the website.
Barracuda's cloud backup and storage solution is a great choice for businesses that want layered protection for their data. It's scalable to how much your system grows, allowing you to be as redundant and cautious with your data as you want. So many options, as well as direct integrations with Amazon and Microsoft solutions, make it an attractive choice for small businesses that also use these services.
Drawbacks
Due to Barracuda's proprietary storage devices and emphasis on keeping your business running in the event of a data-loss incident, it is one of the most expensive options, depending on how you build your plan. Add-ons such as cloud storage and Amazon Web Services integration are also expensive.
Editor's Note: Looking for a cloud storage solution? Click the Compare Quotes button below to have our sister site Buyer Zone connect you with vendors that can help.

Ready to choose your The Best Cloud Storage and Online Backup Services of 2019? Here's a breakdown of our complete coverage:

Andreas Rivera
Andreas Rivera graduated from the University of Utah with a B.A. in Mass Communication and is now a staff writer for Business.com and Business News Daily. His background in journalism brings a critical eye to his reviews and features, helping business leaders make the best decisions for their companies.