Barracuda Review
Barracuda offers a comprehensive cloud backup and storage solution that you can customize to fit your business's needs. With Barracuda, you can choose to either back up and store your data in Barracuda cloud servers or use the platform to back up to Amazon Web Services (AWS) or a private host. With on-premises and virtual host backup capabilities, Barracuda is an all-in-one backup solution for data protection that you can scale to be as redundant and secure as you need. Barracuda is a highly technical platform that best serves IT professionals.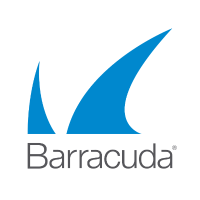 Barracuda
The Verdict
Barracuda brings together cloud and physical backup options, allowing you to customize a secure system to fit your business. This platform is highly technical and best serves IT professionals.
To view all our recommendations for cloud storage and online backup services, visit our best picks page.
Barracuda Pricing and Plans
Barracuda has several backup options available, so you'll likely need to consult with a sales representative to create your unique backup system at a customized rate. To inquire online, you can use Barracuda's comprehensive step-by-step configuration tool. After choosing the features you need and completing the customization process, Barracuda will send you a cost estimate based on your requirements.
These are some of the features you can customize, determining your price:
You can select different amounts of data to store for multiple locations.
You can choose a physical, virtual or managed deployment system.
For virtual deployment systems, you select the number of virtual server CPU sockets and physical servers to back up.
For your offsite replication storage location, you can choose the Barracuda cloud, AWS, site-to-site or none.
You set the number of Office 365 users you would like to protect (this can be zero).
You get to choose the level of technical support you want to pay for.
Since Barracuda's platform is highly customizable, the price largely depends on what features you need. Barracuda offers risk-free evaluations for cloud backup and recovery plans. If you are seeking backup and protection for your Office 365 data, you can access Barracuda's Cloud-to-Cloud Backup plan with a 14-day free trial.
Barracuda Features
These aspects impressed us the most about Barracuda as we evaluated cloud storage and online backup solutions.
Performance and Capacity
Barracuda can provide you with unlimited cloud storage space, matching the capacity of whatever servers or devices you need to back up to its data centers. The continuous backup scans your system only for new or changed files, allowing quick backup and minimizing the use of bandwidth on your network. Barracuda also has its own line of storage devices for on-premises backup, with several different capacity options. The platform has the capacity to back up hybrid physical, virtual and SaaS environments.
Recovery Options
There are multiple recovery options with Barracuda, allowing you to minimize your data loss and disaster recovery time. Physical servers can perform bare-metal restores, while virtual environments can take advantage of fast image-based restores. In virtual environments, Barracuda can run the duplicate system from your cloud storage with a feature called LiveBoot. In the case of a disaster affecting your onsite data, Barracuda can ship an emergency copy of your data on a physical device within one business day.
Security
Barracuda secures your data with 256-bit AES encryption, so you can be sure that your information is safe. The platform blocks attacks before they hit your network or website, and it offers a comprehensive line of defense, including archiving, a firewall and email protection. The ability to customize your backup software allows you to have as much protection as you deem fit, as you can back up to Barracuda Cloud, your private cloud host and your own onsite backup devices. While using all three is likely the most expensive setup, redundancy in backup is advisable, as you never know when one or more backup avenues will be compromised in some way.
Office 365 Protection
Barracuda offers a cloud-to-cloud backup option for users who want to protect a Microsoft Office 365 environment. While Microsoft provides basic recovery options for your data, Barracuda offers an extra layer of security by duplicating data from your Exchange, SharePoint, and OneDrive accounts and storing them in your cloud backup. If your data from Office 365 is ever compromised, such as from accidental or malicious deletion, you'll know you have a backup. If a team member needs a specific email but accidentally deleted it, the recovery tool can search for it and return it to them.
Integrations and Scalability
Barracuda's cloud backup and storage solution is a great choice for businesses that want layered protection for their data. It's scalable to how much your system grows, allowing you to be as redundant and cautious with your data as you want. So many options, as well as direct integrations with Amazon and Microsoft solutions, make it an attractive choice for small businesses that also use these services.
Customer Support
Barracuda is a highly technical platform, but it offers the necessary support to assist its users. It has an online demo that can teach you about the products available, plus an extensive knowledgebase for all of its products and services. You can access FAQs, a glossary, documentation, reference architectures, security policies and buying guides.
If you have further questions or would like to create a custom plan, you can reach Barracuda representatives by phone, email or live chat.
Limitations
Barracuda has a couple potential drawbacks you should be aware of.
Expensive: Due to Barracuda's proprietary storage devices, high security and detailed customization, it is one of the most expensive cloud backup options, depending on how you build your plan. Add-ons such as cloud storage and AWS integration are also costly.
Highly technical: Barracuda's configuration features can be confusing for the average small business owner. While this platform can be very beneficial to your business, it is best used by IT professionals. If you are looking for a simple backup and cloud storage solution and lack the technical capabilities or staff to properly configure your service, you may be better off with a service that offers a preset cloud package.
Editor's Note: Looking for a cloud storage solution? Fill out the below questionnaire to have our vendor partners contact you about your needs.
Image Credit: kerkez / Getty Images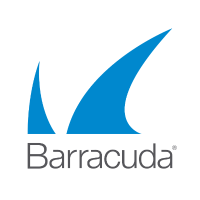 Barracuda
The Verdict
Barracuda brings together cloud and physical backup options, allowing you to customize a secure system to fit your business. This platform is highly technical and best serves IT professionals.

Skye Schooley
business.com Staff
Skye Schooley is a staff writer at business.com and Business News Daily, where she has written more than 200 articles on B2B-focused topics including human resources operations, management leadership, and business technology. In addition to researching and analyzing products that help business owners launch and grow their business, Skye writes on topics aimed at building better professional culture, like protecting employee privacy, managing human capital, improving communication, and fostering workplace diversity and culture.