Basecamp Review
By Kayla Harrison
Last Modified: January 9, 2019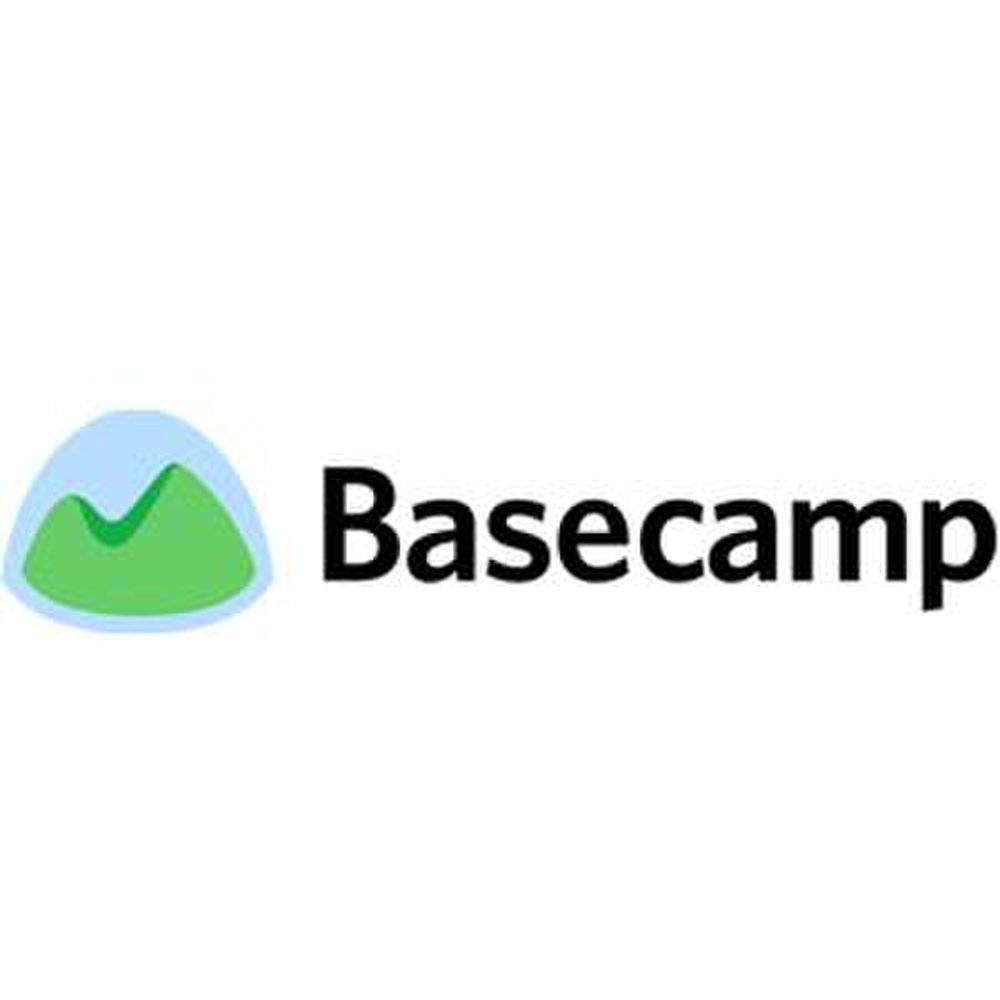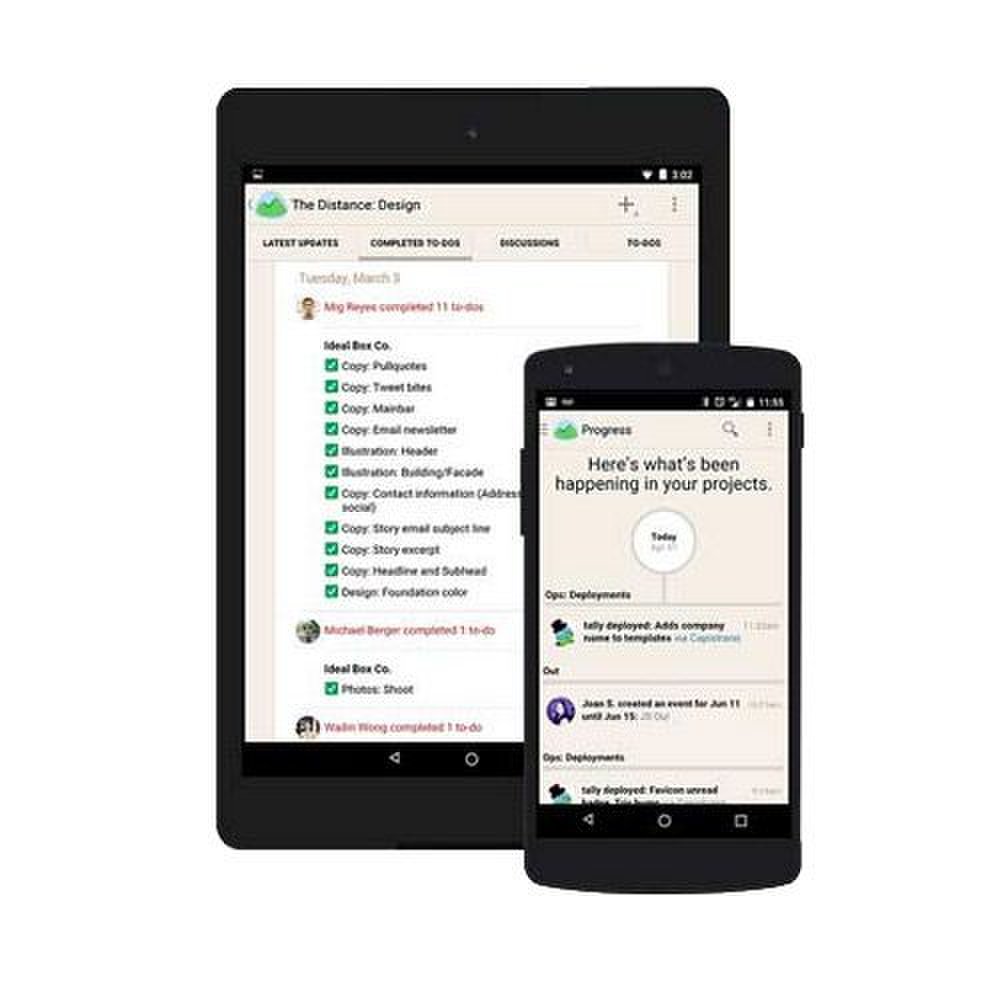 Basecamp image: You can work the program on a mobile device.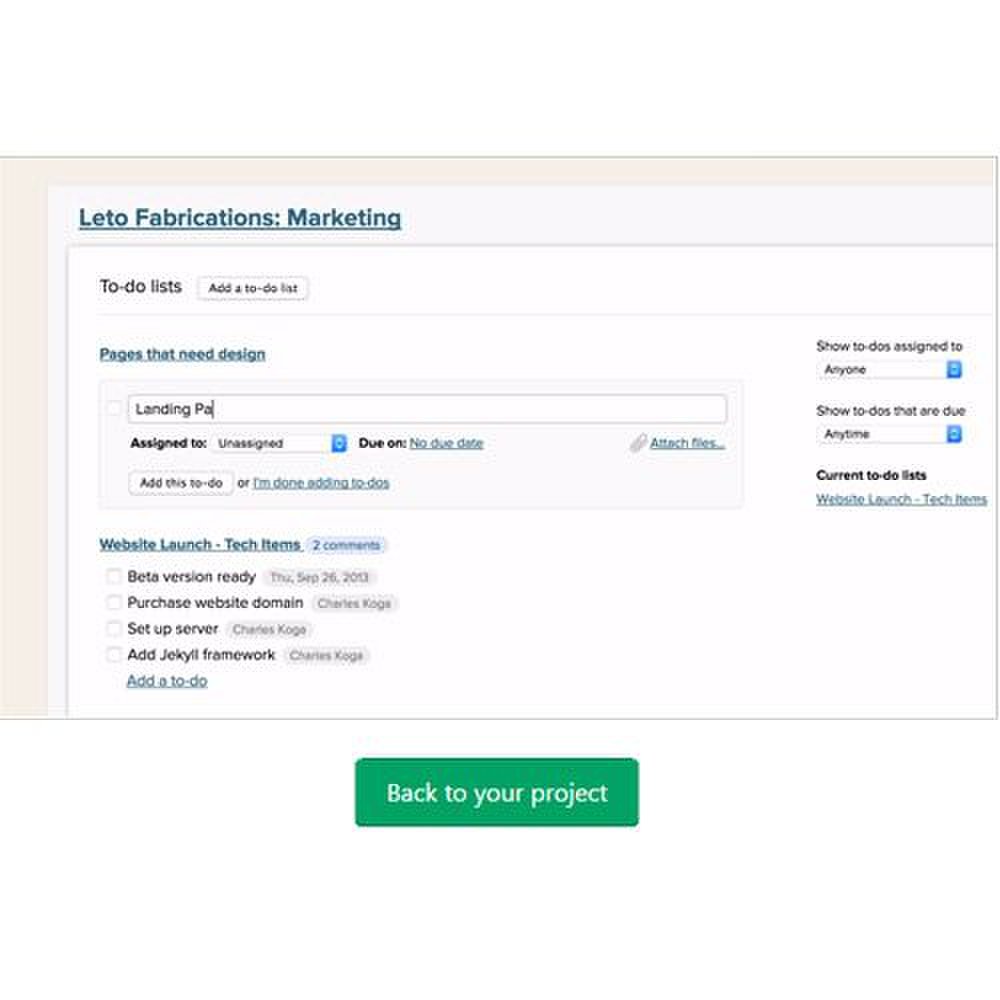 Basecamp image: You'll find how-to videos on the website or in the program itself.
Basecamp image: The project page houses discussions, tasks and files associated with each project.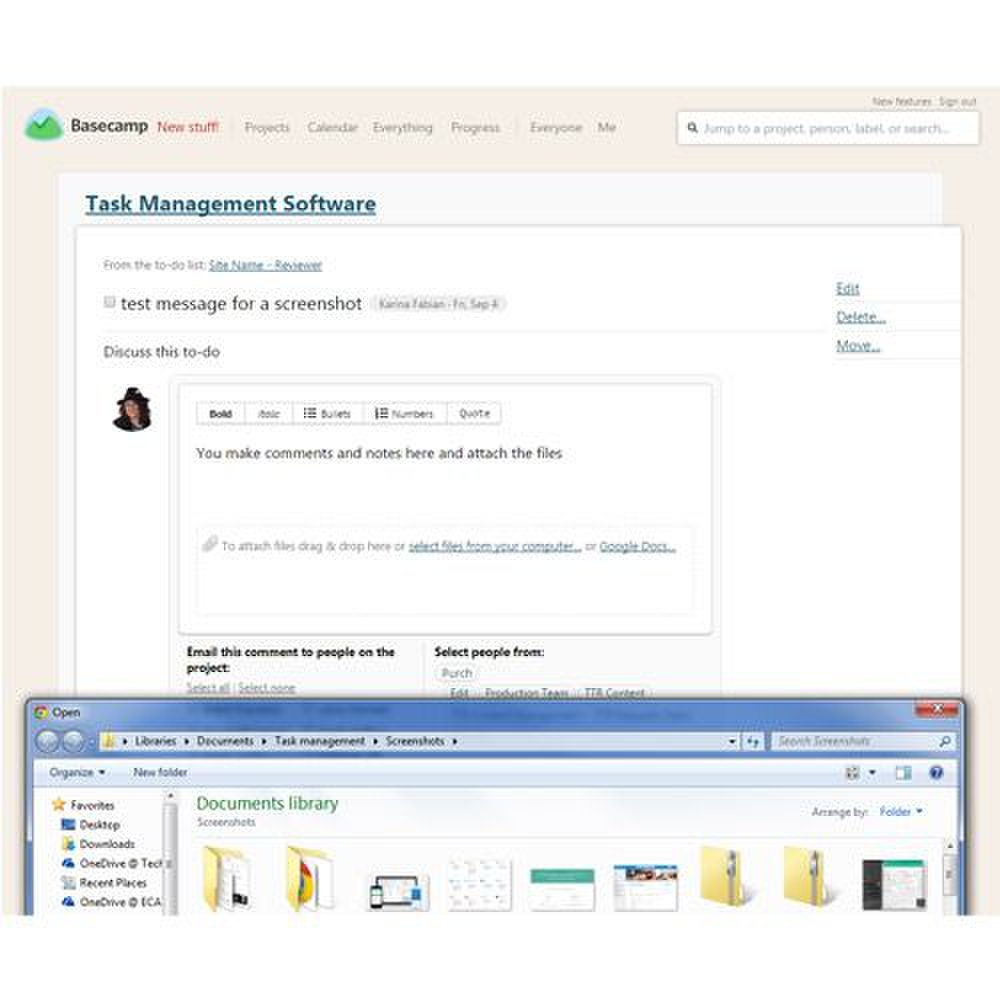 Basecamp image: It's easy to attach notes and files to a task as well as loop someone into the conversation.
Basecamp's task management program strives to organize the chaos that can come from having a multifaceted project with many tasks shared by multiple people. It allows you to create project templates you can reuse, set tasks, add files and track progress. It integrates with other apps to sync with Outlook, and it works on both iPhone and Android operating systems.
The homepage, or dashboard, lets you see each project in a list, and you can mark the most important ones to show as large graphics at the top of the list. This feature can help if you have many irons in the fire, but only a few that currently need your attention. There's also a calendar tab for deadlines and other important events as well as vacation notifications.

Clicking on a project takes you to the discussion and task section. Adding a task takes just a few clicks, and you can assign it to someone and set a deadline either when creating the task or later. You can also open a task to add notes, upload files, and notify people by typing in their email address or clicking on their name if they are involved in the project. You can also send files to a specific task via email or over your mobile device.
You can make templates for recurring projects. However, you cannot make recurring tasks or repeating deadlines. Templates can be modified for individual projects from within the project.
Basecamp has 20 different apps, but most are just different ways of running the program on your phone. There are a couple that add functionality, such as generating reports or syncing with Outlook. Neither the program nor its apps let you track time spent on a task, however.
You can find useful help features, including how-to videos and live lessons on using the program. There are FAQs and help guides, and you can contact support by an online contact form or through Twitter.
Basecamp's use as a personal task management solution is a bit limited. Its strength lies in its ability to efficiently manage all of the to-dos, conversations and files for midsize and large business work teams. It has a calendar, project template ability and a flexible task system. It's easy to add people either to a project or a conversation. You can also use it on a smartphone to take work with you.


Kayla Harrison
Kayla Harrison is a current Writing Arts graduate student at Rowan University and editor at The Urban Howl. She began freelancing during her junior year of college and fell in love with it. You can learn more on her blog, insearchofthewritedirection.weebly.com.