BenefitMall PayFocus Review
By Chad Brooks
Last Modified: January 3, 2019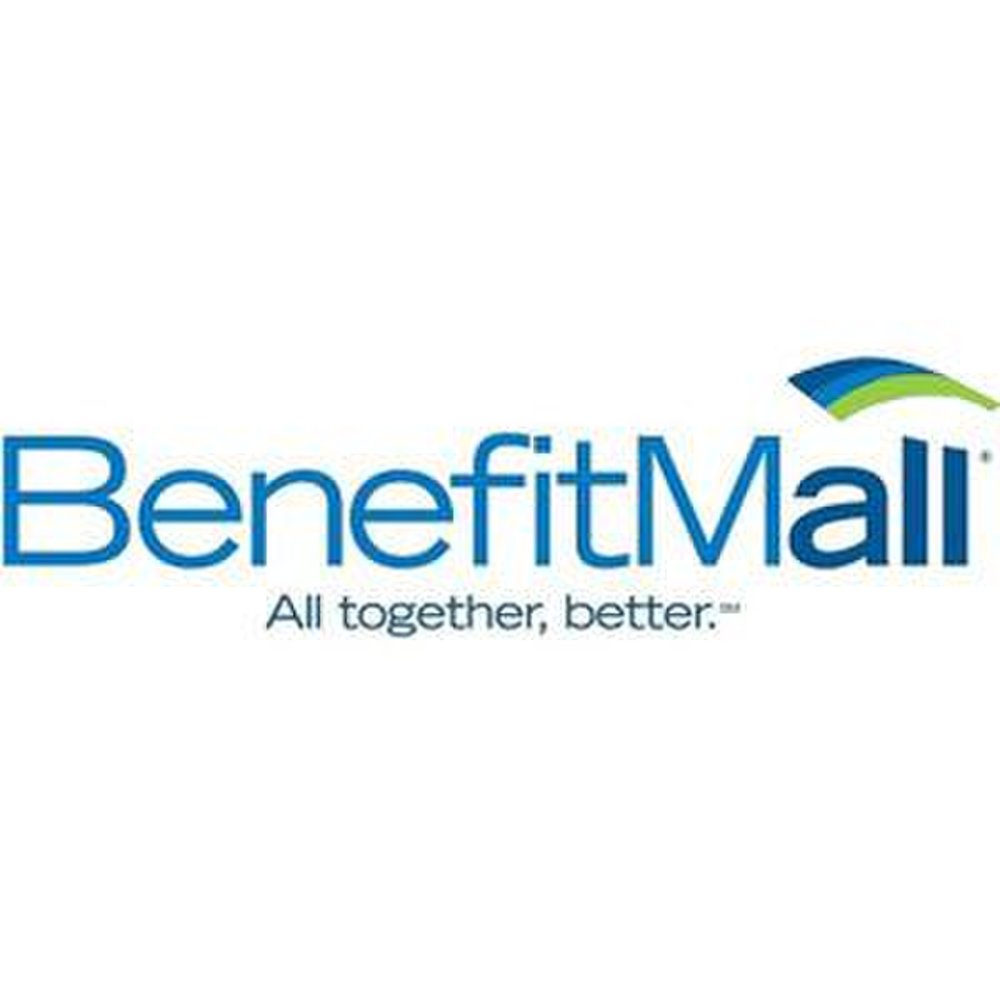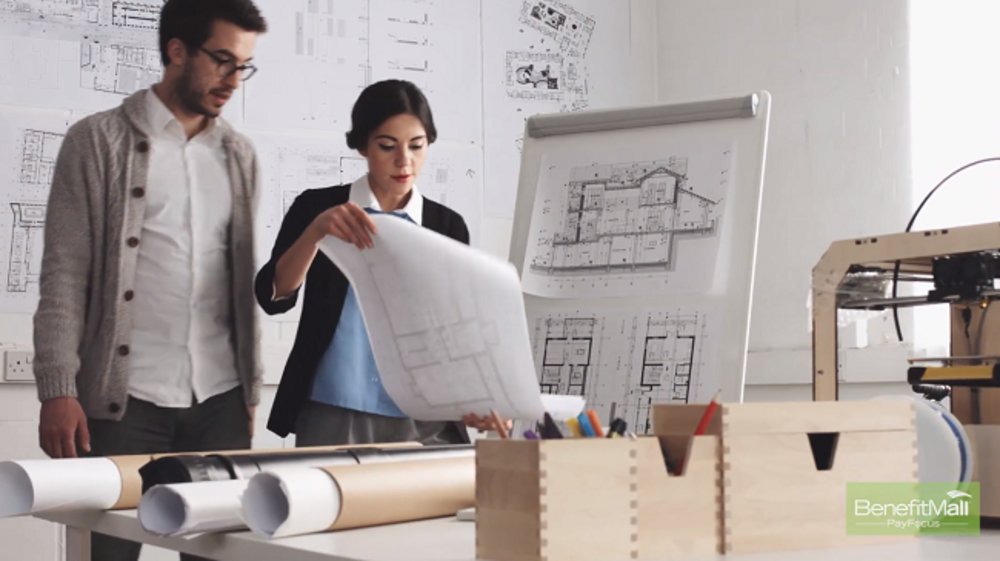 Regardless of the size of your business, BenefitMall offers a payroll option for you.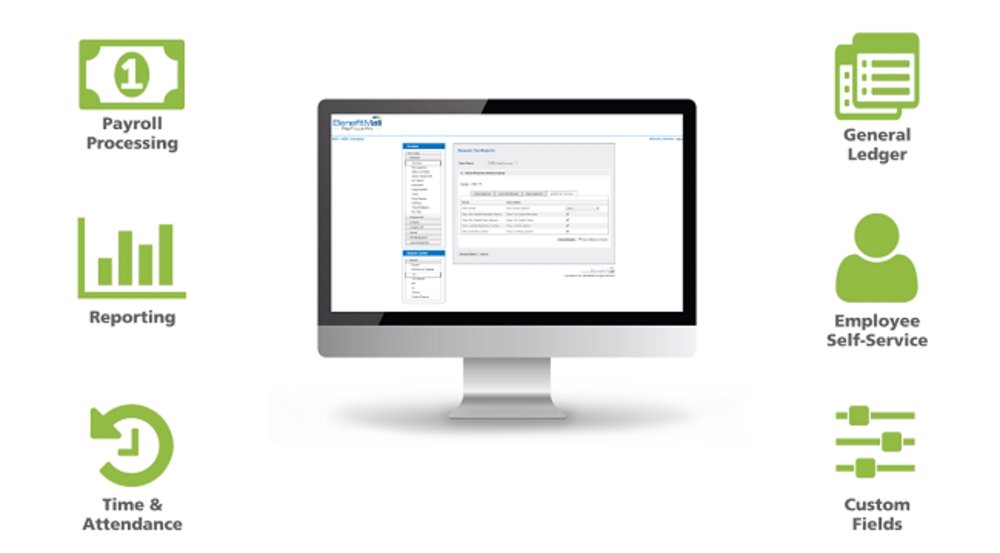 BenefitMall has several different packages with different amenities, depending on the needs and size of your business.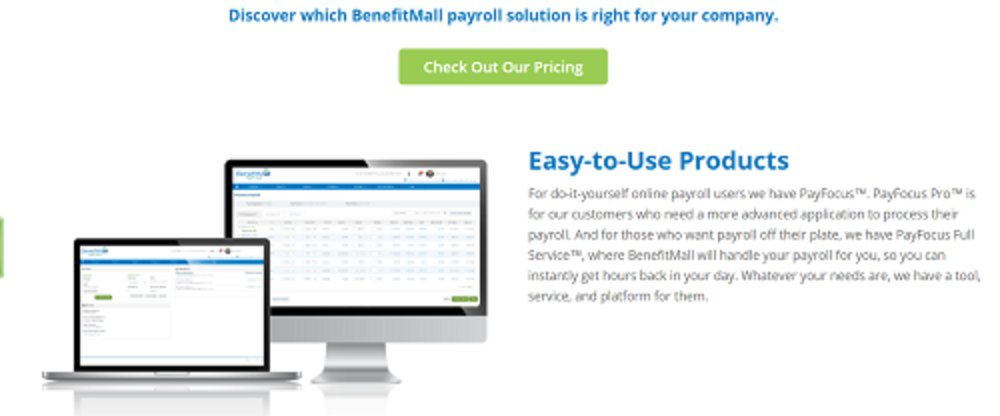 BenefitMall has an intuitive interface to make it easier to use.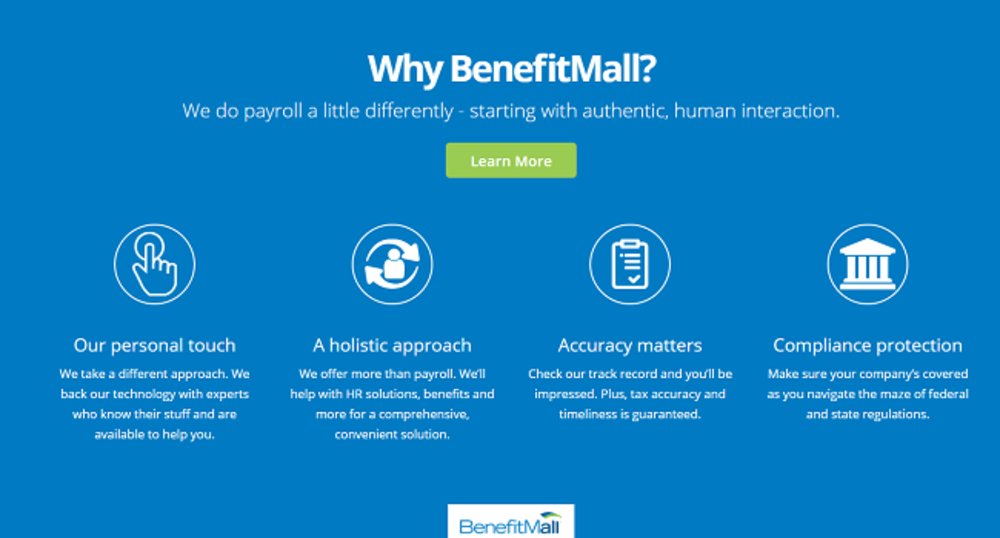 BenefitMall believes its customer service options and human touch separate it from competitors.
BenefitMall's PayFocus is an online payroll service for businesses of all sizes. The service processes payroll and takes care of all of your payroll tax obligations. Payroll services are available in three different service plans, which all include payroll processing and payroll tax services, with some also including an assortment of HR services. BenefitMall offers a variety of ways to pay employees, employee self-service options and an array of other services, like insurance and compliance support, that small businesses may be interested in.
Read our reviews of other top payroll companies, see answers to online payroll frequently asked questions and review a complete vendor list on our online payroll best picks page.

BenefitMall Service Plans, Pricing and Terms
BenefitMall is available in three service plans: PayFocus Online + Basic HR, PayFocus Pro and PayFocus Full Service.
Both the PayFocus Online and PayFocus Pro plans include online payroll processing, complete payroll tax services, employee self-service, access to a comprehensive online library of HR information and labor poster services. The PayFocus Pro plan includes a dedicated point of contact for your HR questions, background check services and state unemployment insurance claims management.
On the Full Service plan, BenefitMall handles everything. All you have to do is call or fax in your payroll information and a payroll specialist will handle the rest.
In addition to those three main service plans, BenefitMall offers specialty payroll options for customers in the construction and restaurant industries. There are no contracts with BenefitMall.
BenefitMall provides customized pricing for each business. Costs are based on the payroll service plan you choose, how many employees you have and how often you run your payroll.
The quote we were provided was for 25 employees using the PayFocus Pro service plan and being paid biweekly. There was a base fee of about $70 per payroll processing, plus about $2.25 per employee. There are additional charges of about $60, plus $7 per employee, to handle year-end tax services.
Since pricing is customized, we would encourage you to contact BenefitMall directly to get more accurate pricing details based on your business's specific needs, especially if you would prefer one of the other service plans.
BenefitMall Features
BenefitMall provides all of the services businesses could need from an online payroll provider.
The online platform has a clean interface that makes running payroll an easy task. You can access the payroll software from any web browser.
The system has built-in state and federal minimum wage warnings to ensure you are always compliant. The system tracks accruals, and you can set up multiple deductions, garnishments, earnings and departments.
You can pay employees via direct deposit, pay card or paper check. With paper checks, you have the option of setting up onsite check printing so you can print and distribute the checks yourself, or you can have BenefitMall handle the check signing and stuffing.
BenefitMall handles all of your payroll tax responsibilities. The service calculates, files and pays your payroll taxes on your behalf. It also offers a tax guarantee. If BenefitMall makes an error, it will correct it and pay any resulting fines. At the end of the year, this service electronically files W-2s and 1099s, which you and your employees can then view online. It can also print out and send these forms if you prefer.
Employees have a self-service option that allows them to log in to the system to access their paystubs and W-2s, company documents and forms, and available vacation and sick time. Employees can also log in to the system to update their W-4s.
Additional Considerations
Several other factors make BenefitMall a payroll company worth considering:
BenefitMall offers several other services that businesses may be interested in, including a time and attendance system, workers' compensation insurance, Affordable Care Act compliance services, retirement solutions, employee benefits, expense management, benefits administration, tax credit recovery, identity theft protection, and data risk management.
BenefitMall recently unveiled a new mobile app for iOS. The mobile app is designed specifically for PayFocus and PayFocus Pro users. With the app, employees can view their pay history and paystubs, as well as view and change all W-2, tax and withholding information.
We were pleased with the customer support we received from BenefitMall. We contacted the company multiple times by phone and email, posing as a business owner interested in the payroll service. All of the representatives we interacted with were pleasant and helpful. They answered all of our questions, and at no time did they try to push their software on us.
BenefitMall is an accredited member of the Better Business Bureau with an A+ rating. Only five complaints have been filed against the company in the past three years.
Drawbacks
BenefitMall charges per payroll. This could be costly, depending on how often you pay employees. Some services charge a flat monthly fee for unlimited pay runs each month.

A minor downside is that the new mobile app is not available on Android devices.
Editor's note: Looking for a payroll service? Click the Compare Quotes button below to have our sister site BuyerZone connect you with vendors that can help.

Ready to choose your Best Online Payroll Services? Here's a breakdown of our complete coverage:

Chad Brooks
Chad Brooks is a Chicago-based writer and editor with nearly 20 years in media. A 1998 journalism graduate of Indiana University, Chad began his career with Business News Daily in 2011 as a freelance writer. In 2014, he joined the staff full time as a senior writer. Before Business News Daily, Chad spent nearly a decade as a staff reporter for the Daily Herald in suburban Chicago, covering a wide array of topics including local and state government, crime, the legal system and education. Chad has also worked on the other side of the media industry, promoting small businesses throughout the United States for two years in a public relations role. His first book, How to Start a Home-Based App Development Business, was published in 2014. He lives with his wife and daughter in the Chicago suburbs.