B2W Estimate Review
B2W Estimate is all-in-one construction estimating software that provides a high-quality resource database to maximize accuracy and speed for contractors and construction business owners. This software is designed specifically for heavy construction, such as large civil and industrial projects, but can also support smaller projects such as new home construction or remodeling. Its many desirable features and its integrations with third-party solutions such as project management, contract solutions, and accounting programs (including QuickBooks) help this software accommodate several types of construction businesses in detail. This versatility solidifies B2W Estimate's place among the top construction estimating software.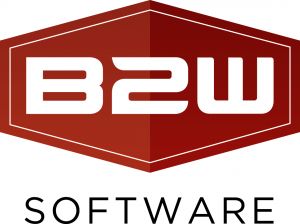 B2W Estimate
The Verdict
B2W Estimate meets all the software needs of a construction business looking to increase profitability by estimating and bidding with optimal efficiency.
To view all our recommendations for construction estimating software, visit our best picks page.
Pricing
B2W's price depends on many factors, so it doesn't give price estimates on its site. The state your business is in, the type of work you perform and the size of your business are essential to the cost. To get a price quote, you will need to contact B2W Software directly to speak with a sales representative. You can then discuss your specific needs and how you plan to use the software. Based on that information, the sales representative should be able to provide you with pricing information. You can schedule a free demo to gain a better idea of how the software works and if it's a good fit for your construction business.
B2W Estimate Pros
B2W Estimate provides many features that benefit your clients and team members. These are some of the benefits that stood out most to us.
Cost Tracking
B2W allows you to adjust the pricing of a bid after your construction project has begun. This will reflect costs from suppliers and subcontractors in real time. These changes can be stored in a master cost list or used to generate a customized price book.
Ease of Use
The software has a sleek interface with a high level of detail. It provides a centralized database where you can store all the information about your team members, labor equipment and construction materials. A drag-and-drop feature allows you to transfer data between bids with ease.
Cloud Capability
Cloud hosting can cut in-house server costs and IT fees, so it's helpful that this software is available in the cloud. B2W Cloud provides more effective security, mobile access and automatic updates to your installed applications.
Mobile Bidding
Another innovative feature of B2W Estimate is the capability for mobile bidding. You can input information while they're onsite or on the go and easily synchronize the information when you reconnect to the server. This mobile access doesn't put your data at higher risk; B2W Estimate uses advanced security tools to limit access to and securely store and back up your bid information online.
B2W Estimate Cons
One drawback we found is B2W's inability to import CAD designs and tools to interact with blueprints and other plans once they are in the program. Many other programs offers this feature, giving construction business owners the option of design and floor planning within the software.
Another downside is that there isn't any pricing information online. It would be nice to get an idea of the potential costs without contacting the company directly. With at least a price estimate, you'd know if you could even fit the software into your budget before giving it closer consideration.
Customer Support
B2W Estimate provides detailed and personalized support, including onsite training and classroom coaching at an independent learning center. Additional customer support is available online, by phone or by email during regular business hours.
To test the level of service B2W Software offers, we contacted the company by email, posing as a small business owner interested in the construction estimation software. The representative we spoke with was cordial but vague. We discussed pricing options, to which B2W was not able to provide a generic quote. The representative didn't give us all the information we wanted, but the experience was pleasant, and they were willing to discuss the factors that go into determining a price.
The company's website is filled with helpful resources, including webcasts, demo videos, whitepapers, product briefs and case studies.
B2W Software is not accredited by the Better Business Bureau accredited; however, it has an A+ rating and no customer complaints on the BBB website.
Image Credit: Bogdanhoda / Getty Images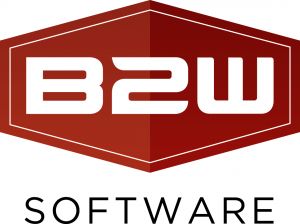 B2W Estimate
The Verdict
B2W Estimate meets all the software needs of a construction business looking to increase profitability by estimating and bidding with optimal efficiency.

Joshua Stowers
business.com Staff
Joshua Stowers is a business.com and Business News Daily writer who knows firsthand the ups and downs of running a small business. An entrepreneur himself, Joshua founded the fashion and art publication Elusive Magazine. He writes about the strategic operations entrepreneurs need to launch and grow their small businesses. Joshua writes about choosing the choosing and building business legal structures, implementing human-resources services, and recruiting and managing talent.