Estimator360 Review
By Business.com Editorial Staff
Last Modified: January 24, 2019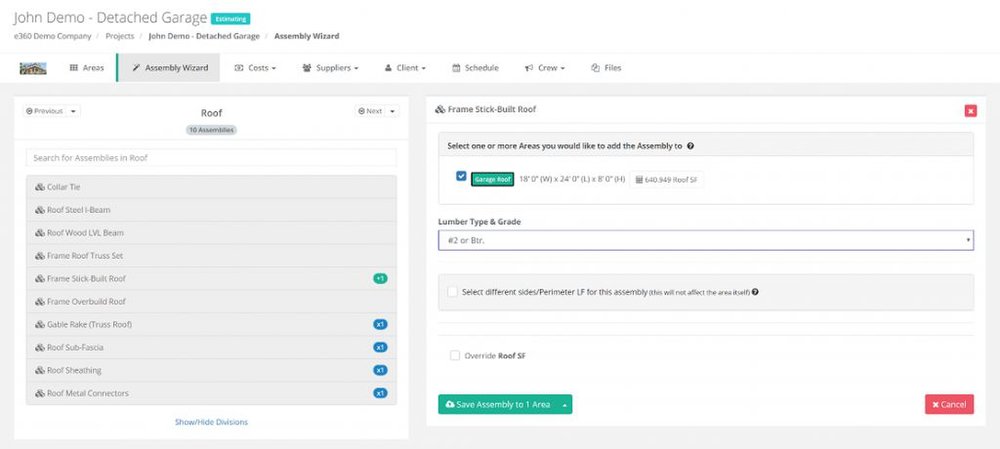 Estimator360 image: The program is geared for residential contractors and comes with several predefined assemblies to make estimating faster.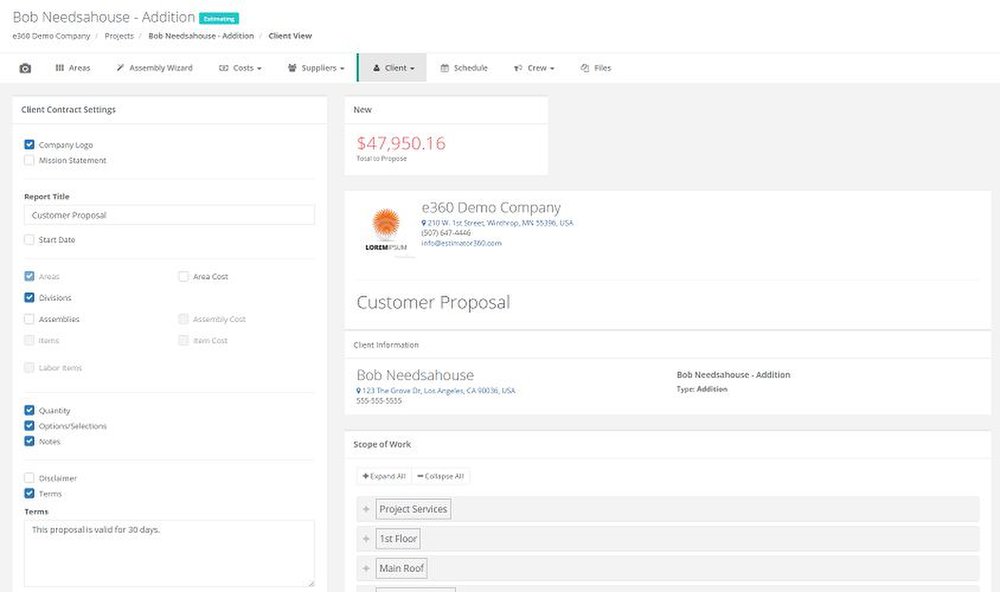 Estimator360 image: You can draft a bid proposal to digitally send to your clients for them to sign electronically.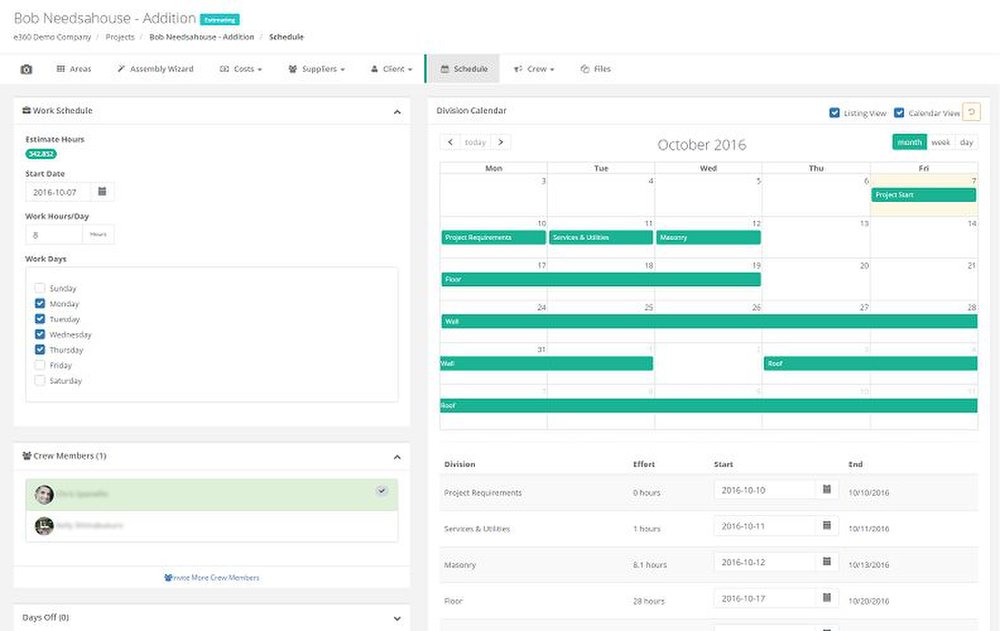 Estimator360 image: The scheduling feature can help you keep the project on time and manage your labor costs.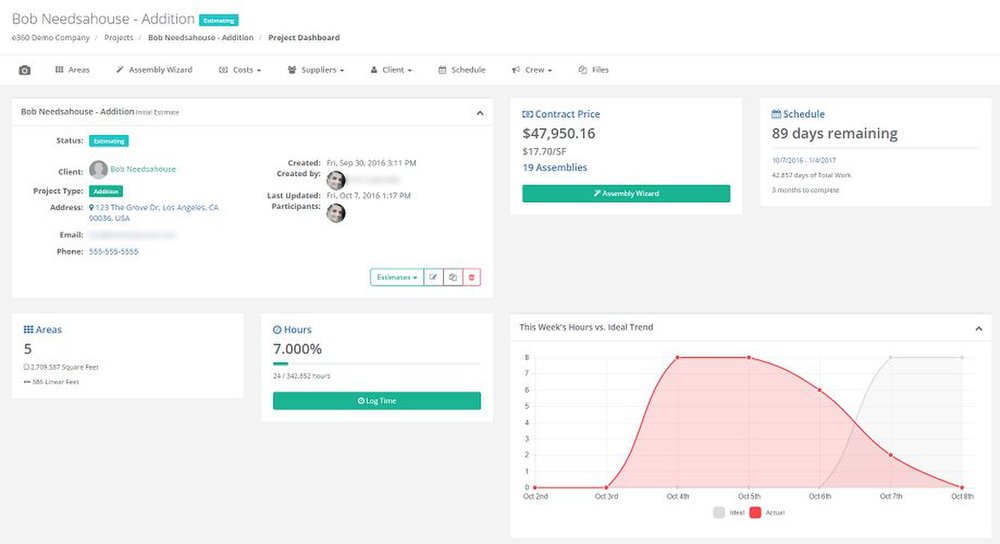 Estimator360 image: You can keep comprehensive data and analytics about your project to present to clients if the final cost deviates from the estimate.
Estimator360 is a cloud-based construction estimator that you can access from any computer or smart device connected to the internet. It's the successor to Bid4Build and carries over several of its best features while adding some new ones. Like Bid4Build, Estimator360 is geared toward working on smaller-scale, residential projects.
This program features automated estimating tools to help you make a fair bid proposal to potential clients. When starting a project in Estimator360, you can select from several predefined project types, including roofing, windows, cabinetry and additions. These premade projects will populate the expected materials for you, and you can then adjust the dimensions and other scales of the project. The estimating software will then calculate your costs.

You can itemize certain assemblies within the project to further break down what you'll need to complete the project, including material and labor needs. You also can specify your building methods to create an even more accurate final cost.
Unlike most other construction cost estimators, Estimator360 does not connect to an online cost database to make its resource estimates. Instead, the program helps you build your own database by prompting your suppliers and trade partners to directly update their prices via automated emails. The creators assert that this allows you have the most accurate prices at your disposal, whereas prices from national databases are always subject to change. This system allows your suppliers to submit their own bids on material costs, or you can enter their prices manually. If you have previously worked with Excel spreadsheets, you can import them into your pricebook using the software.
During the estimating process, you can use Estimator360 to calculate a timetable for the project, taking into account labor costs. During the building phase, you can refer to this timesheet and compare it to the actual duration of the project to help you stay on track.
When the estimate is complete, the software can draft a physical copy of the bid proposal that you can give to the client, or you can send the proposal digitally for the client to electronically sign within the program.
Estimator360 is a residential construction estimating program that allows you to access your estimates and bids anywhere there's an internet connection. Its system of populating your own price book by reaching out to your suppliers to update material prices sets it apart from other companies on our list that rely on online databases.

Business.com Editorial Staff
The purpose of our community is to connect small business owners with experienced industry experts who can address their questions, offer direction, and share best practices. We are always looking for fresh perspectives to join our contributor program. If you're an expert working in your field – whether as an employee, entrepreneur, or consultant – we'd love to help you share your voice with our readers and the Business.com community. We work hard to only publish high-quality and relevant content to our small business audience. To help us ensure you are the right fit, we ask that you take the time to complete a short application: https://www.business.com/contributor/apply/ We can't wait to hear what you have to say!