BigMarker Plus Review
By Business.com Editorial Staff
Last Modified: January 10, 2019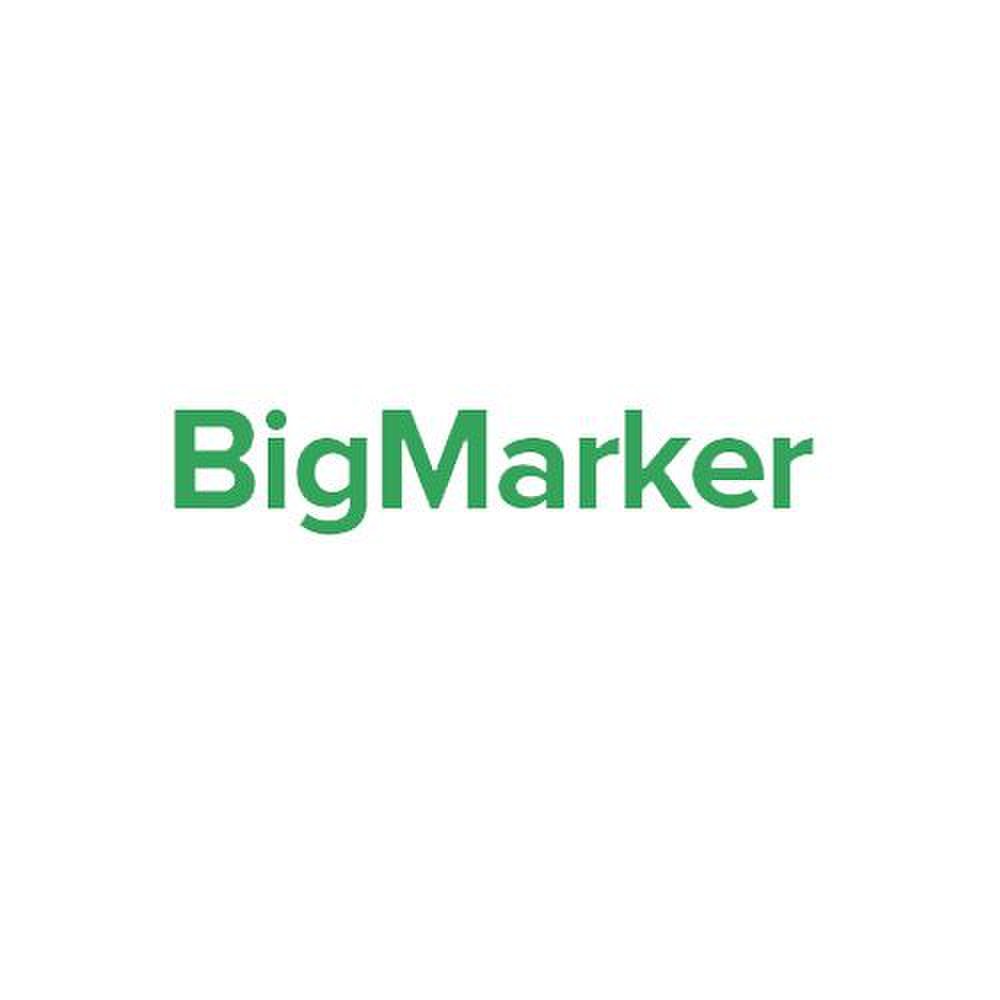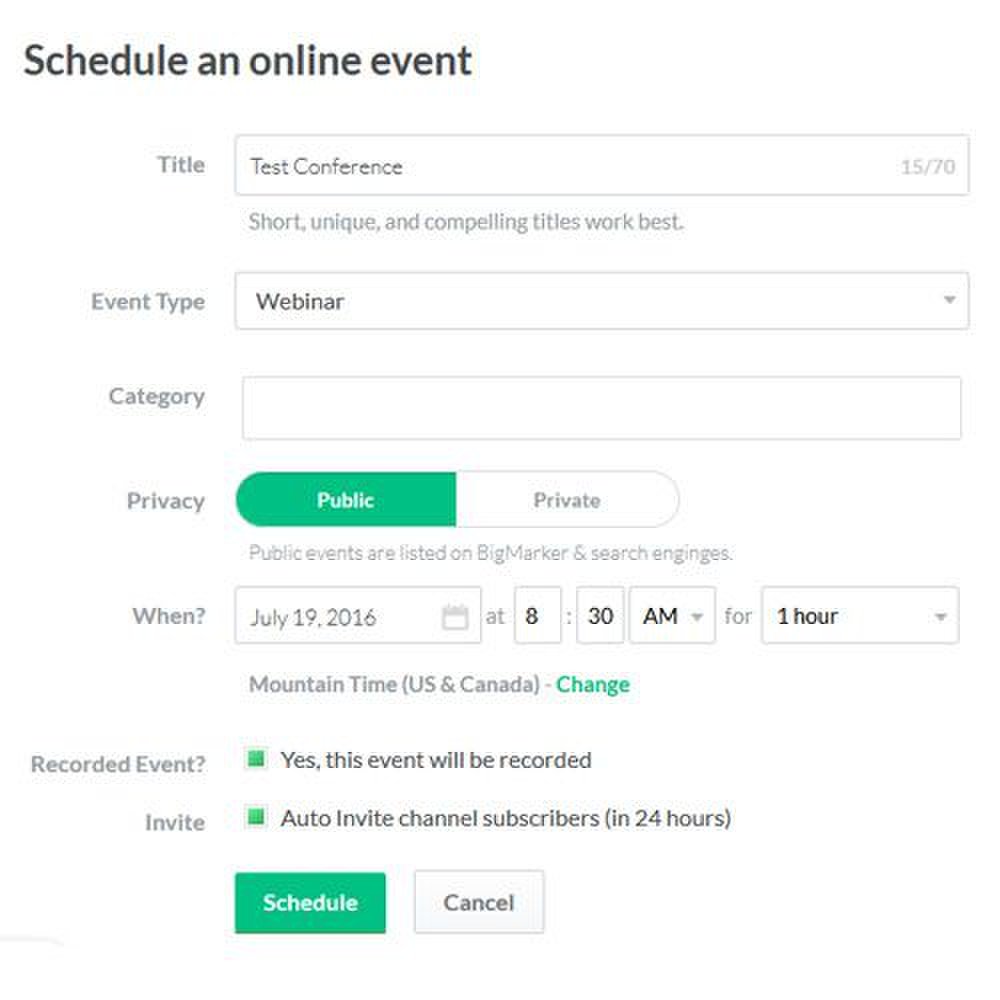 BigMarker image: When creating an event, you can determine if you want it recorded at that point.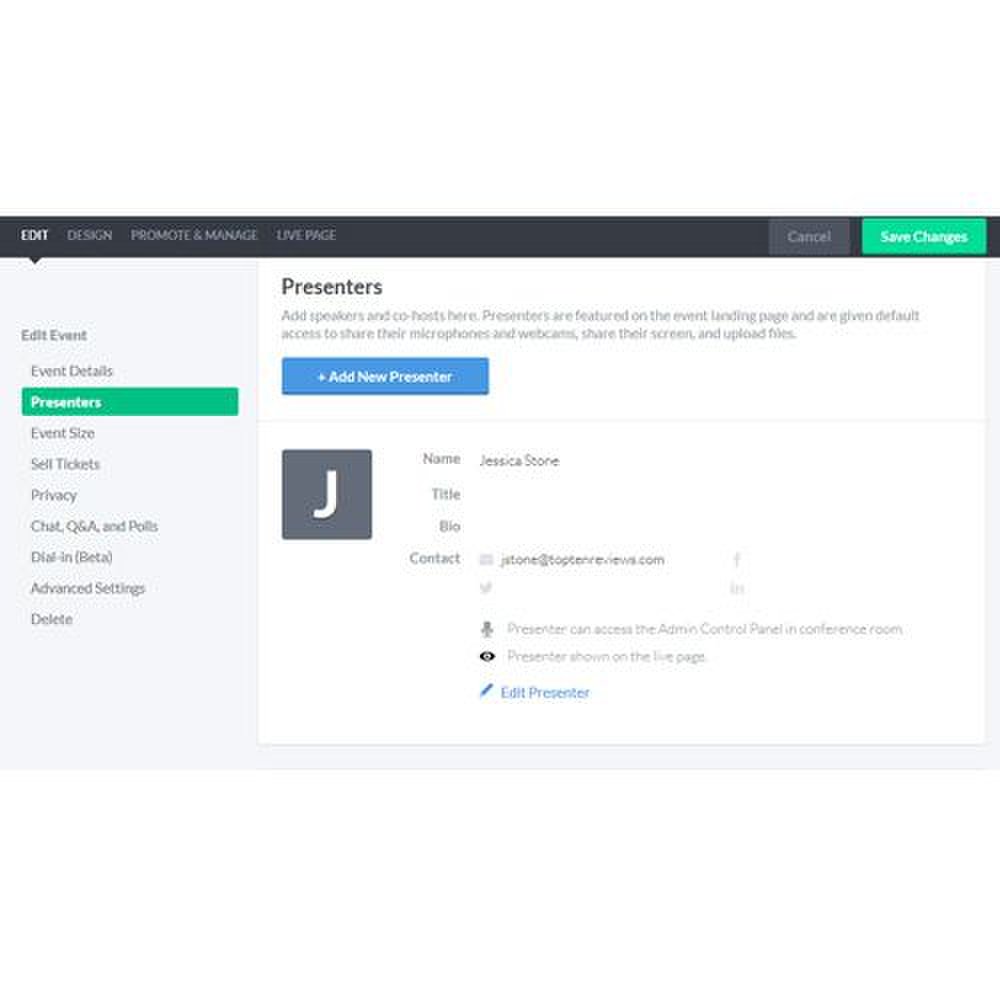 BigMarker image: The dashboard allows you to customize the meeting room and design.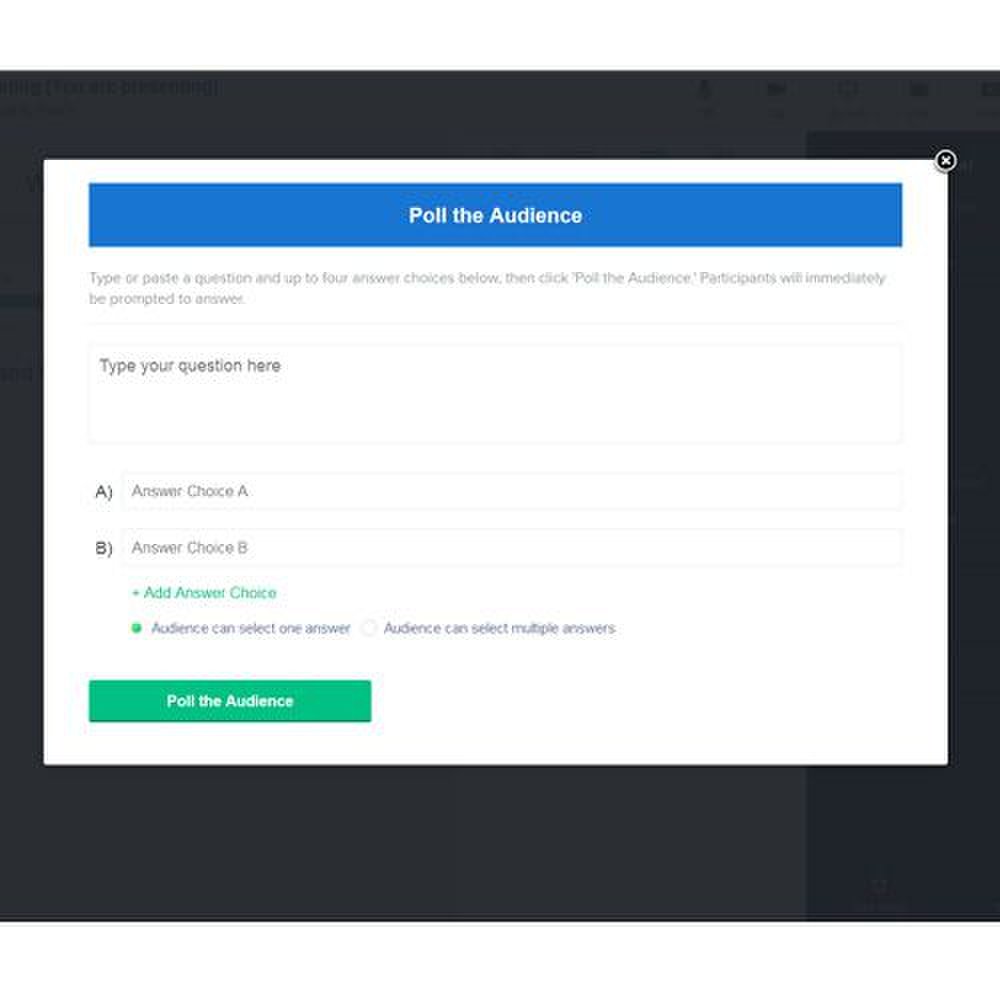 BigMarker image: Among many of its presentation tools, this platform has a polling feature.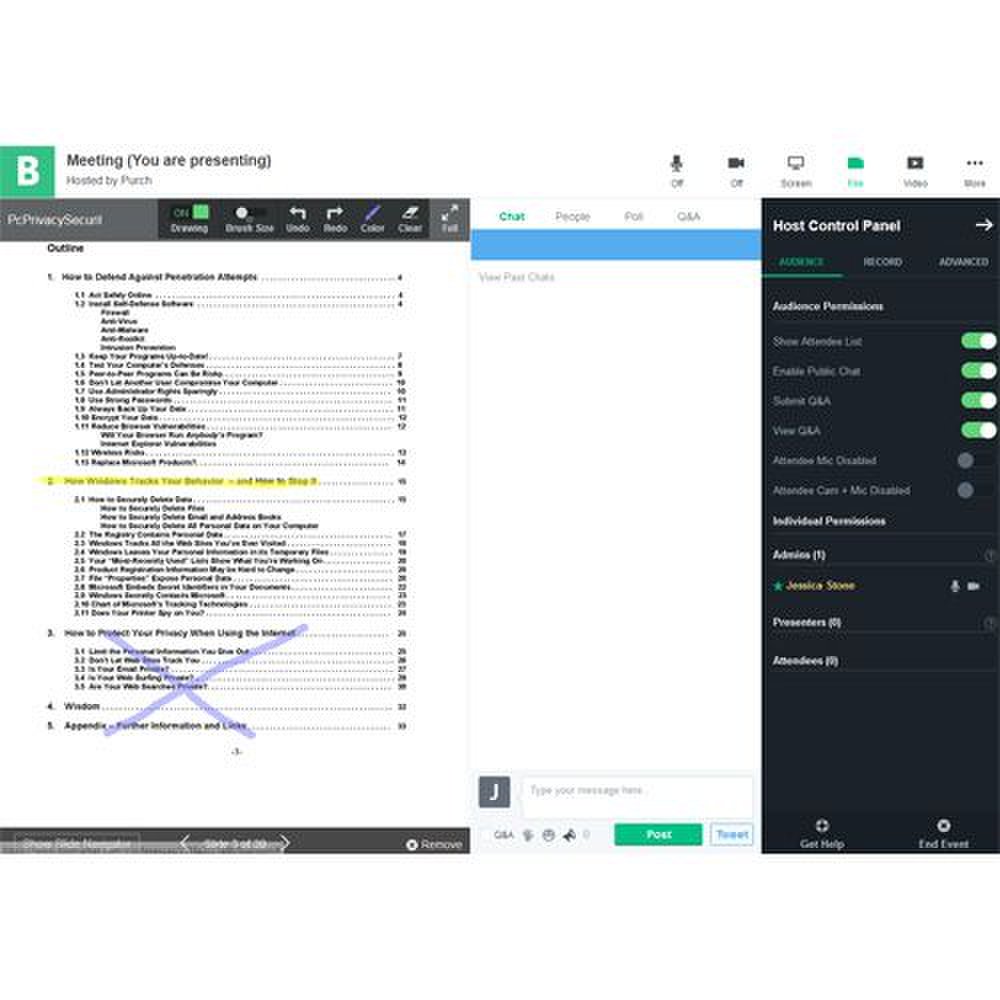 BigMarker image: The control panel allows you to adjust what your attendees can and cannot see.
BigMarker Plus webinar services has a simple platform that is easy to navigate. In addition to the standard features of most webinar software, this hosting platform has several tools to help promote monetization, such as integration with CRM software and lead-generation tools.
This platform offers basic webinar features, including a customizable meeting page and invitations. This web-based program does not require any downloads with the exception of the mobile app. You can send out invitations either using the platform or through the integration with Outlook. The service also allows you to promote your meetings using social media.

Attendees can either phone in to the webinar or attend it using a desktop. Presenters can moderate the attendees that phone in by muting, unmuting or blocking attendees. For those that miss the live presentation, you can record it for attendees to view on a later date. The service stores recordings as long as you have an account with it. You can present from a PowerPoint, app, webpage or using the share-desktop feature to share your entire screen with audience members. It also has a multi-language platform, making it a good option for international companies.
While the webinar has the basic tools you need to run a successful webinar, it lacks many advanced presentation features. For instance, it does not have the capability for attendees to break out into multiple rooms or remote access to other computers, both of which are important for collaboration. It also lacks the capability to redirect users to a specific page after a presentation.
Despite it lacking those features, BigMarker excels with its monetization tools. The service integrates with customer relationship management software and offers lead-generation tools and the ability to collect payments. With all of these features combined, you can use this program to collect leads, present product launches and collect payments.
While this software is easy to use, BigMarker includes operator assistance with its package if you ever need an extra hand during a webinar. The service also offers live training as well as video tutorials for presenters. Attendees can access a user guide for more information on navigating the webinar; however, the service does not offer video tutorials for attendees. You can contact technical support via email or live chat during business hours. The company only offers phone support for higher-tiered plans.
BigMarker has a variety of features to help you put on a successful webinar. It's an easy-to-use platform and offers a variety of features to help you monetize your webinar. Its lack of support options and presentation features, as well as the absence of remote access and breakout rooms, limits the platform's usability.

Ready to choose your The Best Webinar Services of 2019? Here's a breakdown of our complete coverage:
Business.com Editorial Staff
The purpose of our community is to connect small business owners with experienced industry experts who can address their questions, offer direction, and share best practices. We are always looking for fresh perspectives to join our contributor program. If you're an expert working in your field – whether as an employee, entrepreneur, or consultant – we'd love to help you share your voice with our readers and the Business.com community. We work hard to only publish high-quality and relevant content to our small business audience. To help us ensure you are the right fit, we ask that you take the time to complete a short application: https://www.business.com/contributor/apply/ We can't wait to hear what you have to say!