Bitdefender Review
Bitdefender's Gravity Zone Ultra can protect every computer in an organization by blocking malware intrusions, network hacks and tricky fileless exploits. It not only leads the pack at thwarting attacks, new and old, but the program uses a single agent to do it all, lowering the startup hurdles and system resources it requires.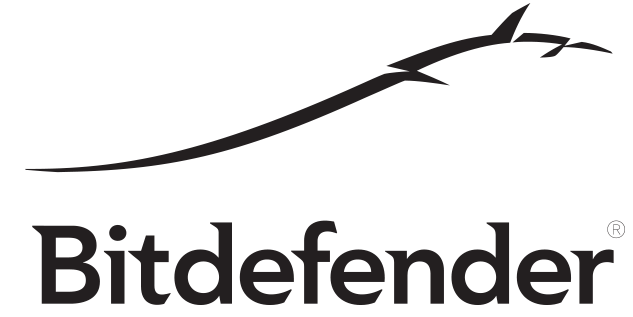 Bitdefender
The Verdict
Bitdefender GravityZone Ultra's one-agent approach provides the thorough protection that companies demand. This solution can be expensive and lacks things that more mobile companies might want to have in their security arsenal.
View all of our recommendations for internet security and antivirus software on our best picks page.
GravityZone Ultra can be customized to respond to the perceived threat level, and just about every aspect can be remotely activated through GravityZone's dashboard. From its firewall and Process Inspector to its HyperDetect and Patch Management system, GravityZone Ultra goes all out to protect a company's digital infrastructure while its one-agent approach can do it without slowing a company down.
Features
Bitdefender GravityZone Ultra provides effective defense from a hostile online world with layered endpoint protection. It uses traditional signature scanning for known bad agents but places a heavy burden on the program's heuristic behavior monitoring for the early signs of an assault and its artificial intelligence recognition in the company's online lab. Every day the system analyzes potential threats and sends out updates to its business users.
In addition, each system is hardened with encryption, patch management and web threat detection. The program can snuff out exploits before they are executed and clean up after an attack. Finally, GravityZone Ultra can not only disinfect and quarantine dangerous software but terminate insidious threats before they take over a system.
The key is that GravityZone Ultra consolidates all security protection into a single software agent that is controlled by an integrated console, delivering effective control and protection with low overhead. Many policies and actions can be handled remotely, like initiating scans or grabbing updates, to react to a new exploit.
In addition to a sandbox for safely trying out suspect programs, GravityZone Ultra's Process Inspector, HyperDetect and Process Inspector can ferret out novel threats. From fileless intrusions that exist only in a system's memory to ransomware attacks that encrypt files, the program can stop a variety of attacks in their tracks.
This level of defense has the potential to slow business, but Bitdefender's HyperDetect allows you to tune the software's malware response to suit the environment. It can be adjusted remotely and allow the running of local scripts that the company uses.
GravityZone Ultra includes a two-way firewall that can block data traffic coming into or going out of the system. It works with disk-level encryption using BitLocker (for Windows systems) and File Vault (for Macs) but lacks file-level encryption.
Also, GravityZone Ultra lacks several items that more mobile organizations might miss. For instance, it does without a file shredder for making items permanently disappear. There's neither a built-in virtual private network (VPN) nor a hardened browser that forces the use of a secure connection. The assumption is that a company will have the former, which makes the latter superfluous. Still, these items can help create a ring fence around a company's digital infrastructure.
Along the way, GravityZone's Event Recorder monitors and archives all processes, files, registry, network events and changes, making infection recovery easier. Should a system get so overburdened with malware that it becomes unresponsive, Bitdefender's Rescue software can boot the system in a secure Linux environment, thoroughly clean it and recover its data.
So that every system has the latest software, GravityZone Ultra includes powerful patch management. After a quick scan, it identifies the needed updates to the operating system and major apps. This can be done locally or remotely.
GravityZone Ultra Specs
GravityZone Ultra can protect Windows, Macs and Linux computers as well as phones and tablets using Android or iOS software. Installing Version 6.6.7 of GravityZone Ultra starts with a 4.3MB download that performs a quick scan of the system. Following the system scan, the program installs itself.
Computers can be protected via a direct download, through an emailed link, using third-party tools or even through the company's dashboard. This makes it easy and quick to deploy the software for new employees or satellite offices.
Using our HP Elitebook Folio G1 notebook with a 1.2-GHz M7 processor, 8GB of RAM, 250GB of solid-state storage and the latest version of Windows 10, it took 6.5 minutes to set up GravityZone Ultra. That's several minutes faster than Avast Business Antivirus Pro Plus.
Security and Performance
Overall, GravityZone Ultra does an excellent job of protecting systems from all sorts of attacks. Data from AV-TEST shows it caught everything the German malware testing organization threw at it in the organization's September and October 2018 round of testing. Better yet, it had no false positive warnings to annoy users.
Along the way, it slowed systems down slightly but unevenly. At a 12% slowdown for opening popular websites, it was slightly worse than the 11% industry average, according to AV-TEST. The single agent philosophy shows up with GravityZone slowing the launch of AV-TEST's 12 standard apps by 6%, about half the industry average of 11%.
Our HP EliteBook Folio system took an average of 17 minutes and 50 seconds to perform a full scan of the system that looked at an average of 605,836 files. A quick scan took 28.4 seconds to examine 49,348 files. At about half the time for other business security products to do the same thing, GravityZone Ultra is a speed demon.
Interface
Its Windows 10 interface may look bland, but GravityZone Ultra squeezes a lot into a small format. Its half-screen window can't be enlarged but can be moved around. It provides instant access to overall security status: a green check means everything is OK, while an orange exclamation point requires attention and red warns of danger.
Below is a list of recent tasks, including updates, scans and firewall changes. To the right are icons that lead to the program's modules and scanning options. It, however, lacks an instant-access link to the company's support staff.
The most powerful part of the program is the four-square logo in the upper left, which lets you fine-tune the security stance. It allows the turning on or off of things like Wi-Fi monitoring, anti-phishing and data protection – but only if you let employees have the control, because any of these items can be grayed out. A task tray icon rounds out the interactive elements, but it only offers a link to the main window.
GravityZone's Dashboard is powerful with the ability to operate on a single system, a group or every computer in the company's fleet. It provides the ability to set and exercise policies, check on software updates and assign rules. In addition to colorful graphs of activity and threats, it can create reports.
Bitdefender Pricing and Support
At $75.11 per seat for 25 to 49 licenses, GravityZone Ultra costs a lot more than Avast Business Antivirus Pro Plus and other business security packages. The price drops to $66.36 for up to 149 clients. There's no separate server licensing fee.
Bitdefender GravityZone provides basic support with technicians available to help 24 hours a day, 7 days a week via phone, email and chat window. The site has lots of self-serve resources available as well as extra-cost options, like training, setup and three tiers of premium service for faster response and dedicated account managers as well as periodic security assessments.
Image Credit: Getty Images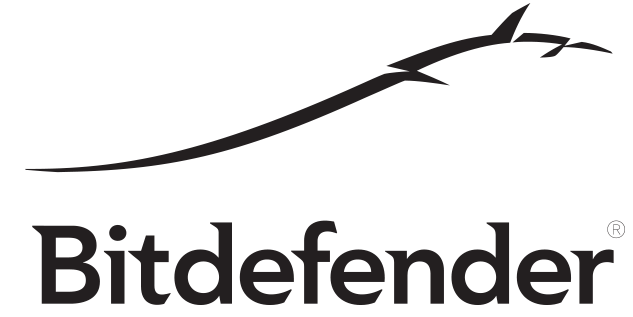 Bitdefender
The Verdict
Bitdefender GravityZone Ultra's one-agent approach provides the thorough protection that companies demand. This solution can be expensive and lacks things that more mobile companies might want to have in their security arsenal.
Brian Nadel
business.com Contributing Writer
Brian is a technology writer based north of New York City. He writes stories for Business.com, Tom's Guide, ComputerWorld and Scholastic Magazines. He is the former editor-in-chief of Mobile Computing & Communications magazine.