BizPlanBuilder Review
BizPlanBuilder has both a cloud-based and a download option for its business plan-writing software. This software solution has several industry-specific templates you can review and then add to the document editor to create a plan that reflects your own business needs. While you can create a start-up business plan, this program devotes special attention to financials so you are prepared to present your idea to any type of investor, be that a bank, private investor, angel network or venture capitalist and have the data to back it up.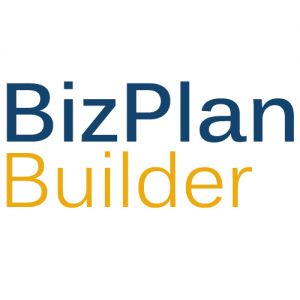 BizPlanBuilder
The Verdict
BizPlanBuilder is a good program that focuses on creating professional business plans for securing an SBA loan or other capital-raising strategies.
This small business plan solution has an intuitive design with a step-by-step wizard that walks you through the writing process, asking you questions and automatically inserting text based on your responses. Using the program's standard document-creation tools, which include spell check, image importing and document preview, you can edit the content so that it more closely aligns with your personal style and business theme.
Financial statements are an important part of any business plan. BizPlanBuilder includes the best financial tools, including calculators, graph and chart generators, and budget-feasibility tools. These tools allow you to enter numbers into the program, and from there, it automatically calculates and presents financial projections, budget sheets and cost analyses so you don't have to do the math yourself. Additionally, BizPlanBuilder lets you import financial information from your accounting software program or from Excel spreadsheets.
Another great feature is real-time collaboration. This means members of your team can log in, view and change the business plan at the exact same time. As the administrator, you have complete control over who can make changes to the plan, which can mean read-only access for some or all team members while you retain the ability to make changes to the business plan. This program lets you save your document in either DOCX or PDF formats.
The one document-creation tool missing from BizPlanBuilder is an organizational chart builder. This helps you create a flowchart of your organization's hierarchy and an operating plan for your company. While BizPlanBuilder doesn't provide this tool, as a workaround, you can import an image of an organizational chart created with another program and insert it into your finished business plan.
This business plan writer includes some decent technical support options in case you need assistance getting the program up and running. You must download and save the user manual first before you can open and use it. In addition, there is a FAQs section on BizPlanBuider's website that can also provide assistance and answer your specific questions.
You can also contact the company by telephone and through the online support forum. Email is also available. Each time we reached out for help through the company's various support options, we received very courteous and professional service. Our questions were quickly answered and email responses were received and responded to within 24 hours, even on weekends.
BizPlanBuilder invests a lot of time into providing you with additional support resources to help you get your business running and on the right track for success. You are provided with an abundance of business tips both in written and video form. You also have access to important market information to help your analyze the current business and industry environments so that your business plan reflects current and accurate information for prospective investors.
This business plan maker provides you with mentors to help you through each stage of launching your business. These individuals can help you find legal resources in your area or connect you with prospective investors that match your particular business venture. When you are ready to present your idea, BizPlanBuilder can help you prepare by giving you tips on how to effectively, professionally and properly present your pitch.
One resource unique to BizPlanBuilder is its free public relations (PR) tutorials. These tools help you cultivate your business's public image so you can receive the public recognition you deserve. This program offers tips on forming relationships with media outlets, creating a press kit and tracking your success.
BizPlanBuilder provides content support, such as image and financial imports, plan previews, and spell check, to help you produce a compelling business plan. It also offers additional resources, such as mentors who can help you find investment opportunists and legal resources, plus it has a free tutorial focused on helping your create a successful PR campaign once you've established your new business. The list of technical support options is impressive with both email and telephone support, FAQs and informative video tutorials. In all, BizPlanBuilder is a decent choice for writing business plans, particularly those needed for securing funding.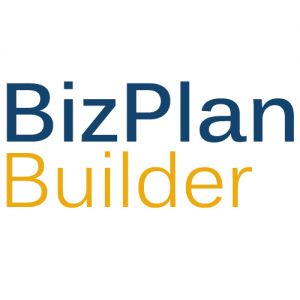 BizPlanBuilder
The Verdict
BizPlanBuilder is a good program that focuses on creating professional business plans for securing an SBA loan or other capital-raising strategies.

business.com editorial staff
business.com Member
The purpose of our community is to connect small business owners with experienced industry experts who can address their questions, offer direction, and share best practices.