Bluehost Review
By Matt D'Angelo
Last Modified: January 4, 2019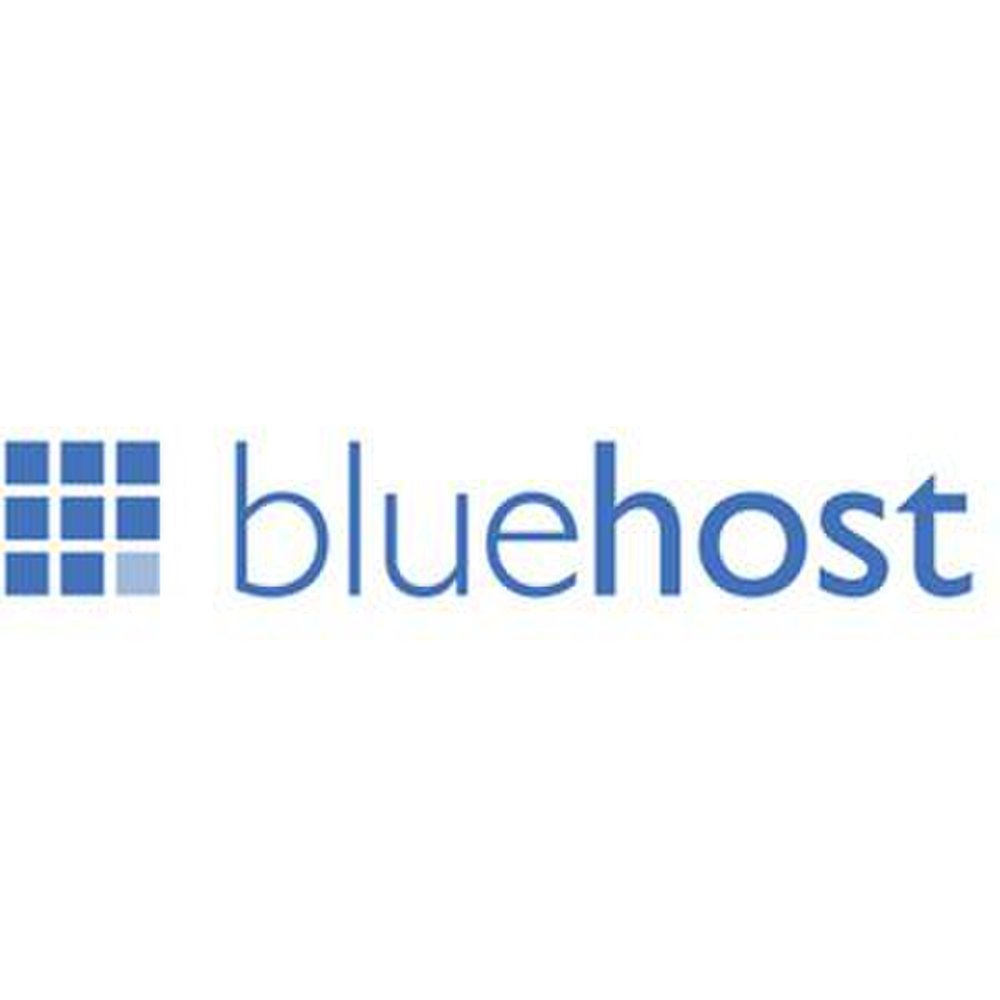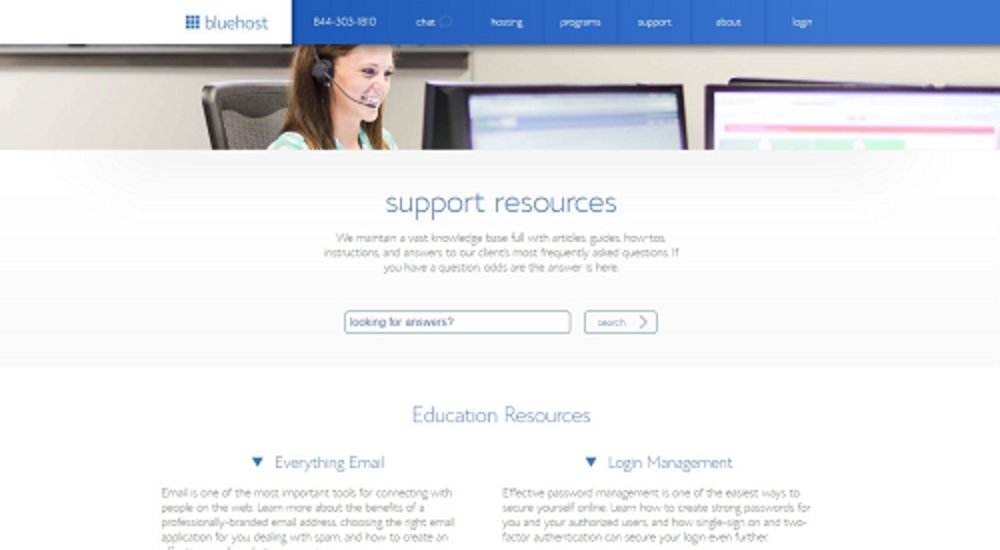 You can contact Bluehost representatives by live chat and phone. Its website also has a knowledgebase full of articles, guides and FAQs.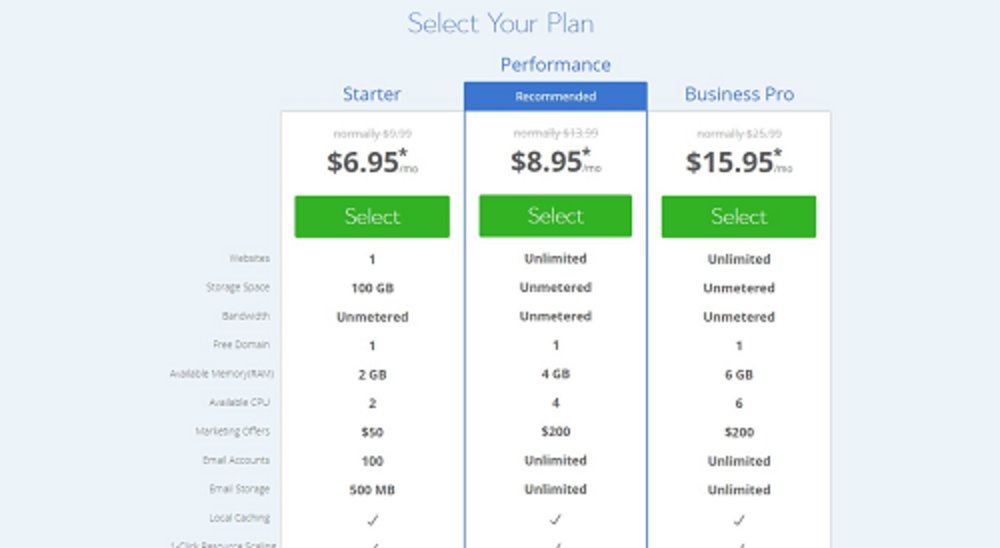 Bluehost has three affordable cloud hosting plans. The Performance and Business Pro plans offer unlimited websites, email accounts and email storage.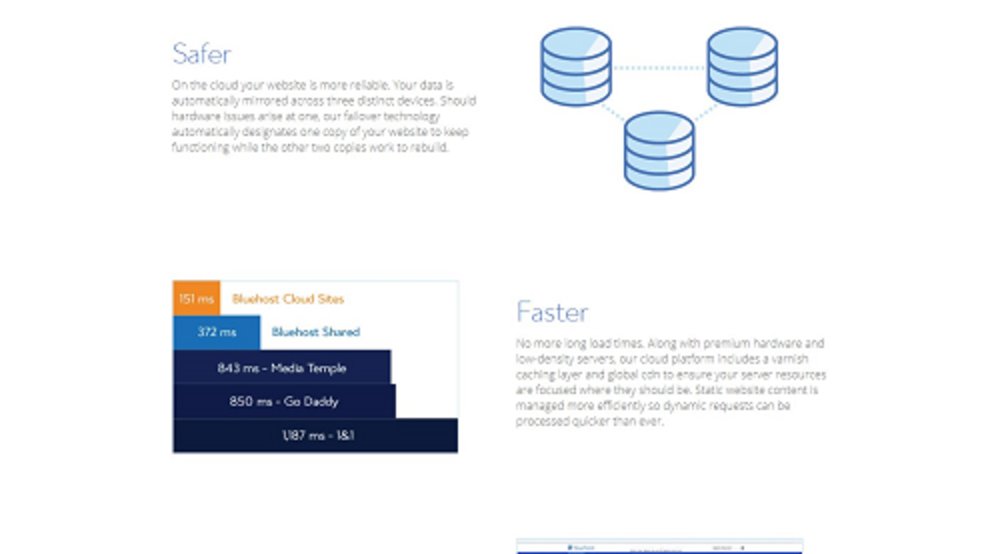 The cloud hosting plans are more secure and faster than shared hosting plans. Your data is mirrored between three devices to improve site safety.
Bluehost has been providing hosting services to small businesses for 15 years. It's a flexible service with multiple hosting types and plans. It offers shared hosting, cloud hosting, virtual private servers and dedicated hosting. Its cloud option is superb: Businesses can get scalable cloud hosting services at reasonable pricing. The company also provides a 30-day money-back guarantee. This is a standard offer from web hosting companies, but it's still a great feature that allows you to give Bluehost's services a try without being locked in for an entire year.
View all our recommendations for web hosting services on our best picks page.

Bluehost is very transparent in its offering. Some hosting companies try to hide their practices behind vague language. Bluehost tells you exactly what it offers and gives some details about high-level contract and plan requirements. Its terms of service include a lot of details about its plans, fees and features. Despite this, Bluehost doesn't have a stellar online reputation, based on its Better Business Bureau profile. Other companies we reviewed have accreditation and better reviews with the BBB.
Questionable BBB reputation aside, Bluehost provides solid cloud hosting services and a multitude of other hosting types. It offers 24/7 support via live chat and an email ticketing system. The company also provides a knowledgebase, so you can troubleshoot different aspects of your service and learn more about cloud hosting. Based on its pricing, support options and overall service, Bluehost earned our pick for best cloud hosting company in 2018.
Pricing and Terms
Bluehost has some of the most competitive cloud hosting prices of any company we reviewed. It has three plans: Starter, Performance and Business Pro. The Starter plan is $6.95 per month, the Performance plan is $8.95 per month, and the Business Pro plan is $15.95 per month. Keep in mind this is all promotional pricing. The web hosting industry is a competitive space, and companies will often display promotional pricing to attract buyers. Bluehost does this, claiming the plans are reduced from $9.99, $13.99 and $25.99, respectively. Often, these rates will be charged on your second term with the company.
It's not clear if Bluehost does this. It does, however, offer multiple terms. For cloud hosting, Bluehost provides one-, two- and three-year plans. As with just about every business service, the longer you commit to, the lower the monthly price. If you're worried about getting hit with a more expensive rate when you need to renew your contract with Bluehost, whether that be after three years or just one, make sure you address this with a member of the Bluehost sales team before you sign up. We contacted the company via live chat, and it has responsive and transparent support.
You can read more about Bluehost's additional fees in the terms of service. Some important fees to note involve registering or transferring a domain name. Bluehost offers a free domain name for the first year, but you may have to pay a yearly fee thereafter. This is a standard practice hosting companies use to attract new customers.
There are also some important conditions around your 30-day money-back guarantee. In some instances, you may have to pay $15.99 for your domain name if you cancel service in the allotted time, although you will be able to keep ownership of it. Bluehost doesn't charge any additional fees for canceling your service. If you decide to cancel after the first 30 days, however, you likely won't receive a refund. This is another standard practice among web hosting companies.
Keep in mind these terms and rates are for Bluehost's cloud hosting plans, not its shared hosting plans. Its shared offering is also competitive with other companies we reviewed, but its cloud hosting stands out. The same fees and conditions for cloud hosting may apply to shared hosting plans.
Features
Bluehost's cloud hosting plans have solid features. Its pricing stands out, but the relatively low cost doesn't undermine the services you get. The company's transparency – it details the features in each plan here – is another ideal component. Instead of having to dig for information, business owners can get a quick view of what the company has to offer and decide whether the services meet their needs. Many other companies we reviewed also provide this breakdown.
Storage and bandwidth: Bluehost provides unlimited storage on its Professional and Business Pro plans. Starter plan holders only have access to 100GB of storage. The bandwidth is unmetered for all plans. Most hosting companies provide "unlimited" storage or "unmetered" bandwidth; however, "unlimited" does not mean infinite. Bluehost details the conditions for its unmetered and unlimited plans in the terms of service. You can read more about this specific issue here. Essentially, Bluehost doesn't have "arbitrary" parameters that define the appropriate usage level for each plan. Instead the company monitors your usage and contacts you if you're impeding other customers. Some web hosting companies may also suspend service until the usage declines. It's not clear whether Bluehost actively does this. If you're concerned about the level of bandwidth and storage you need, it may be a good idea to talk to someone from the Bluehost sales team.


Security: Compared to other companies we reviewed, Bluehost does not offer the best security. It does offer site backups and restoring on all its plans, but only the Business Pro plan includes SSL certificates. Bluehost doesn't provide a lot of information on DDoS prevention, firewalls or other security measures. It does, however, provide spam experts to help monitor your site, and it deploys security experts to regularly patch its services. This is another good topic to discuss with the Bluehost sales team before you sign up.


Cancellation: Should you decide to cancel your service after the allotted 30 days, you likely will not receive a refund. This is standard among web hosting companies we reviewed.


Pre-installed apps/integrations: Bluehost doesn't provide a lot of information on its website about apps or third-party integrations. Many shared hosting services integrate with important business apps like Joomla, WooCommerce or Drupal; it's not clear if Bluehost does.
Types of Hosting Offered
In addition to cloud hosting, Bluehost provides shared hosting, dedicated servers, virtual private servers and WordPress hosting. It offers several plans for each, and its pricing is on par with competitors. Shared hosting is the least expensive, with dedicated servers and virtual private servers sporting costs up to $100 per month. These hosting types differ from shared and cloud hosting in that the company allocates separate servers for these customers. Dedicated servers and virtual private servers are ideal for profitable small businesses that need the storage and bandwidth that shared or cloud hosting can't provide. Also, because dedicated and virtual private servers are private, there's even higher uptime.
The good news for business owners is Bluehost provides a wide range of services. If you sign up for one type and want to transition to another, Bluehost can help you manage that process so that you don't have to research other companies. It's one of the few companies we reviewed that provides this many service options.

Domain Transfer
Bluehost includes a free domain name with your cloud hosting plan. This means when you sign up for the services, you won't get hit with an additional fee to set up your domain name. If you sign up for other plans, you may not have access to a free domain name. While the domain name is initially free, if you cancel your services during the money-back guarantee period, Bluehost will deduct a $15.99 fee from your refund to cover your domain name. This practice is standard with companies we reviewed. The official policy is outlined in the company's 30-day money-back guarantee breakout box on its website.
Reported Uptime
We struggled to find uptime information on Bluehost's website. We found one article in the Bluehost knowledgebase, but otherwise we had trouble locating information on uptime. Before you sign up for your service, ask Bluehost about its uptime and its policy for when downtime occurs. Many companies will provide service credits for when downtime extends beyond a company's allotted emergency response time. Bluehost should have a policy like this. If it does not, this is an important factor to consider.
Reputation
Bluehost is not an accredited business with the Better Business Bureau. This is concerning, as most companies have at least some kind of score. Its parent company, Endurance International Group, has an A+ rating but also a lot of negative reviews. Ninety-eight percent of the reviews on the website are negative. The company has also logged over 500 complaints. Compared to its competitors, these are negative marks.
Drawbacks
The company does not have a good online reputation, lacking BBB accreditation and having racked up a flurry of negative reviews and customer complaints. Also, most web hosting companies provide a service-level agreement, which details the company's uptime policy and any credits it provides for downtime or measures it will take to ensure its service. There is no SLA available from Bluehost.

Ready to choose your The Best Web and Cloud Hosting Services of 2019? Here's a breakdown of our complete coverage:

Matt D'Angelo
Matt D'Angelo is a staff writer covering small business for Business.com and Business News Daily. After graduating from James Madison University with a degree in journalism, Matt gained experience as a copy editor and writer for newspapers and various online publications. In addition to his writing and reporting, Matt edits articles. He reviews small business services, including PEOs, small business loans and GPS fleet tracking services. He's been with Business.com and Business News Daily since 2017.