Bluehost Review

Bluehost was founded in 2003 in Utah, and it specializes in a variety of hosting options for websites. One of those hosting options includes blog hosting specifically for the WordPress platform.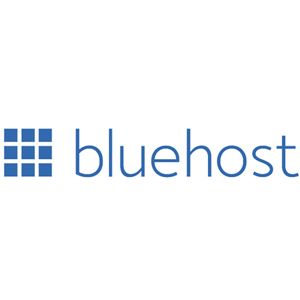 Built on a virtual private server (VPS), Bluehost offers a fast and reliable blog hosting services. With the VPS setup consists of a server that is a hybrid between a dedicated server and a shared hosting solution. The VPS resides on one physical server, but the server has been partitioned. Your website then resides on a partition with its own operating system, bandwidth and disk space. This allows for greater privacy than shared hosting and provides you dedicated resources that you won't have to share with anyone else.
Even though Bluehost does not use solid-state drives (SSDs) for its servers, you are still afforded a good amount of speed with a dedicated 2GB of RAM for your blog. In the Blogger package, you'll get 30GB of storage for your blog and all of its content. You'll also have 30GB of backup storage to protect your data from server failure and loss. Backup is automated so your data is always safe. This package also allows up to 100 million visits per month to your blog. While limiting data or visitors can be limiting, Bluehost's blog hosting services can be scaled on demand. So anytime you need to increase the capabilities of your hosting package, you can.
Unfortunately, Bluehost does not offer any sort of uptime guarantee. This company claims an average of 99.9 percent uptime, but it will not reimburse any part of your monthly payments for downtime like some other blog hosting services do. However, there is a money-back guarantee for this service that is available anytime. If you are not pleased with the service, you can cancel at any time without paying penalties and you will receive a prorated reimbursement for the remaining days in the month in which you cancel.
You should always choose blog hosting sites that provide some sort of security for your blog, and Bluehost does. Using SiteLock, a third-party web security provider, Bluehost scans your blog for malware and provides a site verification certificate, which displays as a lock symbol on your page. This can help your blog appear more trustworthy to your readers. Bluehost also uses SiteLock's content delivery network (CDN) to increase performance and SEO optimization.
Support is available 24/7 with any package you purchase with Bluehost. You can contact support through live chat, phone and email channels.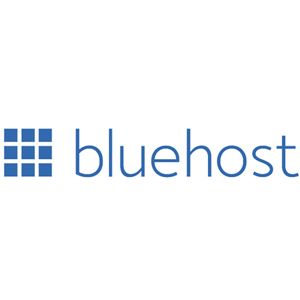 Chad Brooks
business.com Staff
Chad Brooks is a writer and editor with more than 20 years of media of experience. He has been with Business News Daily and business.com for the past decade, having written and edited content focused specifically on small businesses and entrepreneurship. Chad spearheads coverage of small business communication services, including business phone systems, video conferencing services and conference call solutions. His work has appeared on The Huffington Post, CNBC.com, FoxBusiness.com, Live Science, IT Tech News Daily, Tech News Daily, Security News Daily and Laptop Mag. Chad's first book, How to Start a Home-Based App Development Business, was published in 2014.