Boomr Review
By Chad Brooks
Last Modified: January 8, 2019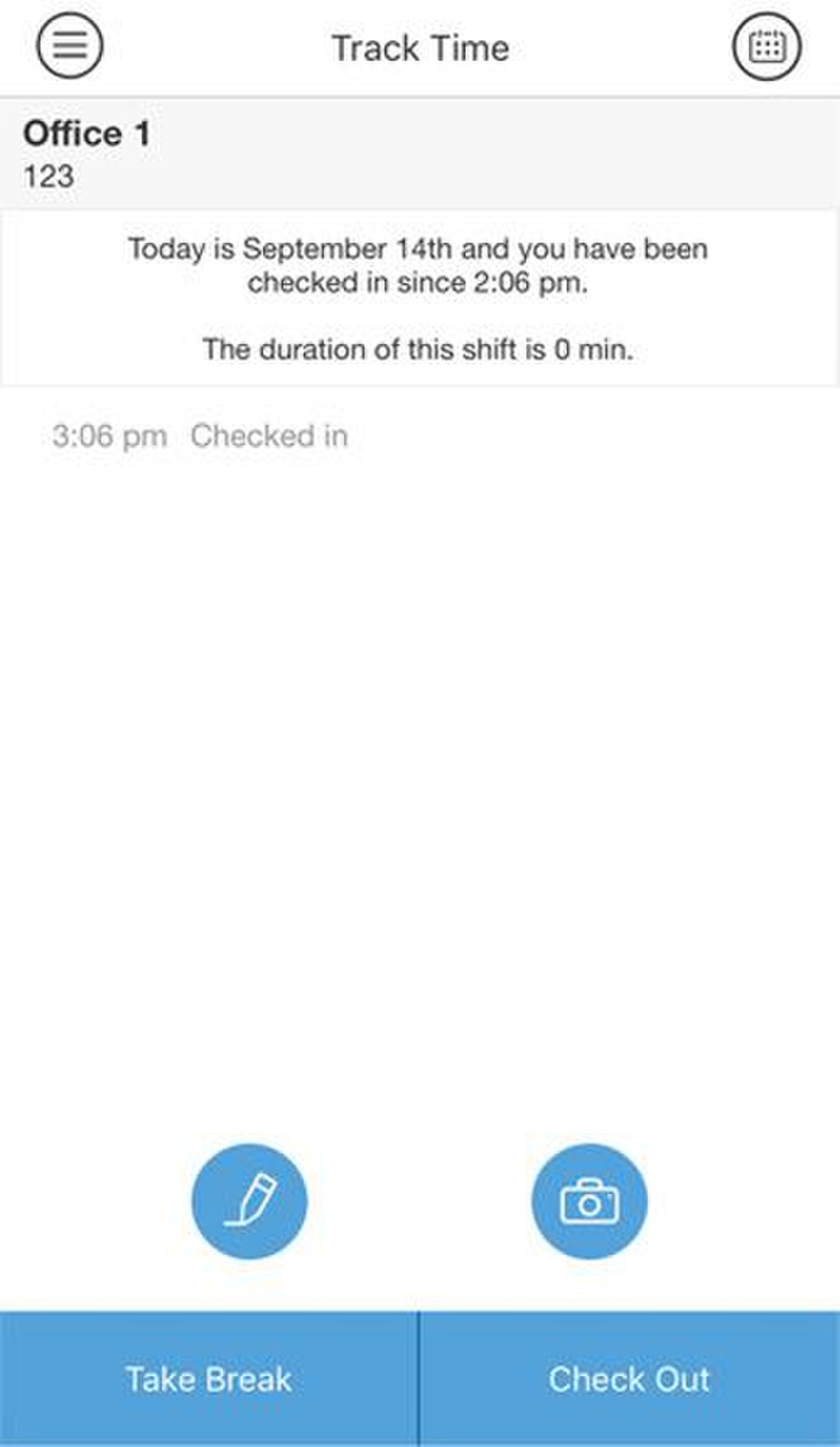 Employees use the app to check in for their shift. The app uses GPS technology to track the employee's location.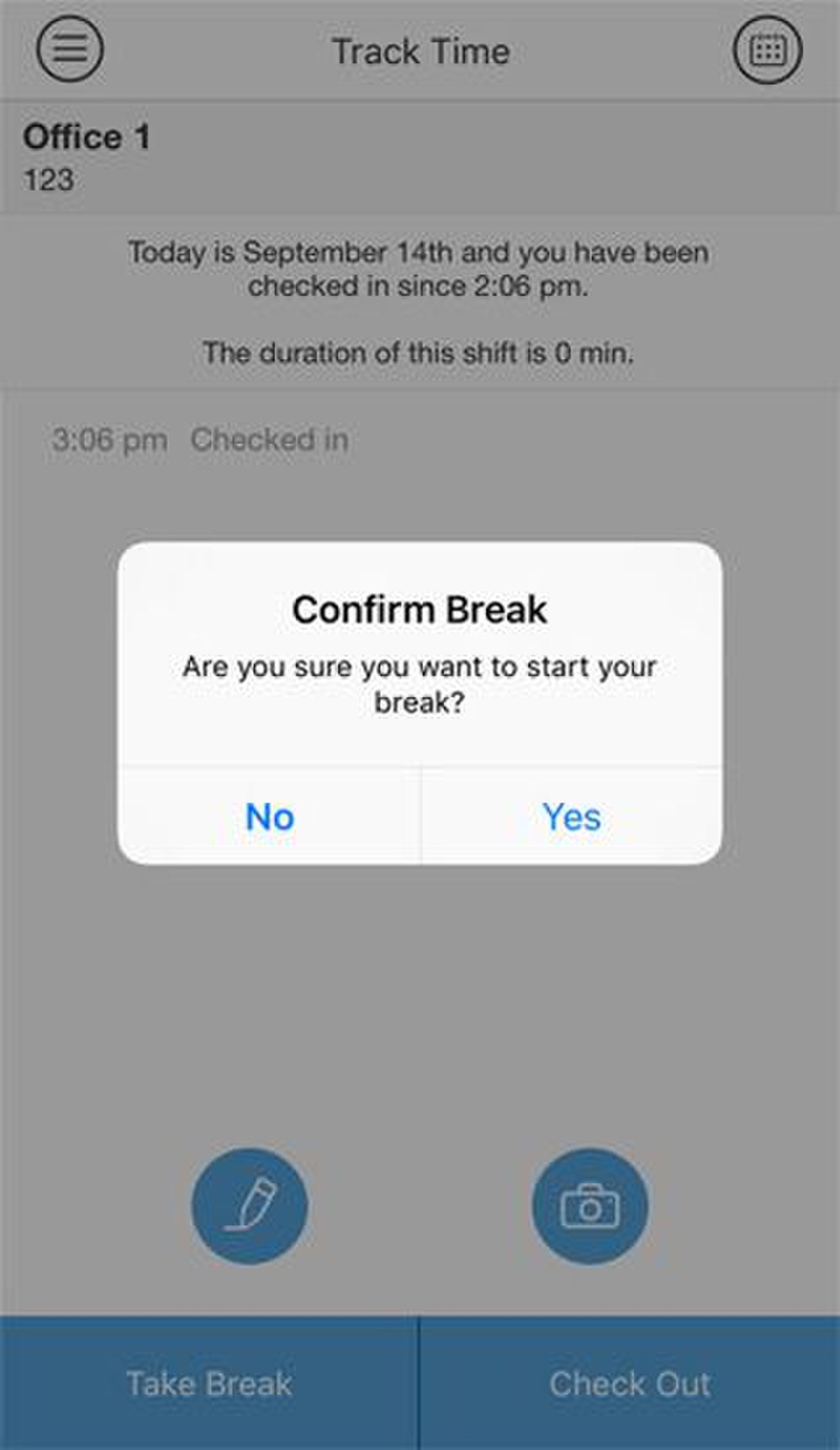 Taking a break is as easy as clicking the Take Break button and confirming the start of a break in the Boomr smartphone app.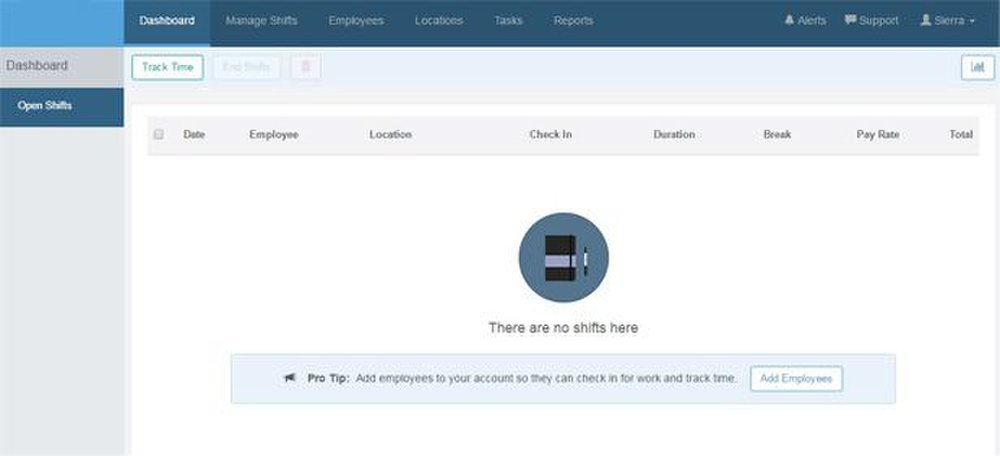 As an administrator, you can see a record of employee time from the online Boomr dashboard.

You can see a list of employees and the time they last checked in to work from the online admin portal.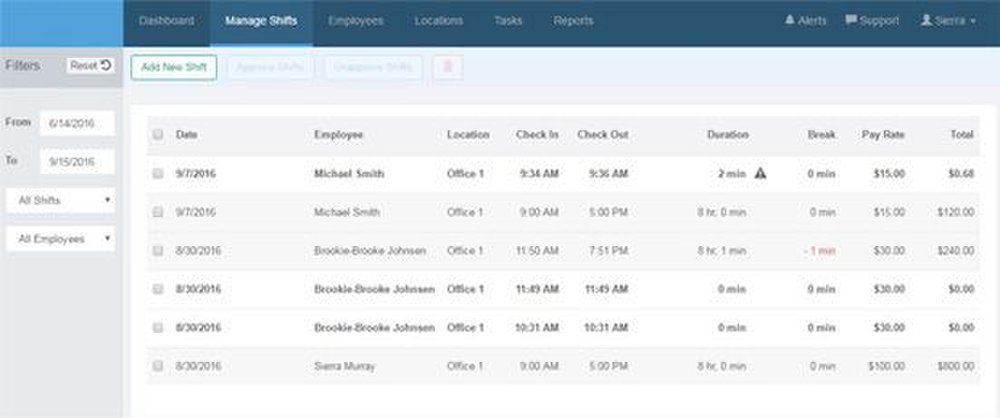 Using the Boomr scheduler, you can create shifts for your different employees.
Boomr is a mobile app-based time and attendance system that is especially useful for businesses with remote employees or multiple business locations. With the app, employees can quickly clock in and out, and receive automatic reminders when it is time to take a break or they are nearing overtime. Employers can create shifts, receive detailed labor reports and track paid time off.
View all our recommendation for time and attendance systems on our best picks page.
Pricing and Terms
Boomr is available in three service plans. The standard plan has a $20 base fee, plus $5 per user, per month. This plan includes the mobile app, location-based time tracking, overtime alerts, project and job code tracking, payroll reporting and automated reminders.
The business plan has a $45 base fee, plus $9 per employee, per month. It includes everything in the standard plan, plus multiple pay rates and job codes, detailed shift audits with time stamps, real-time alerts and notifications, expense tracking and reimbursements, advanced reporting, custom onboarding and staff training.
The enterprise plan has customized pricing. Businesses must call Boomr to receive a price quote. This plan includes everything the other two plans offer, as well as industry-tailored account configuration, advanced workforce management, workflow automation and custom branding and integrations.
There are no contracts with Boomr. However, there is a 20 percent discount if you pay for a year of service in advance. You can cancel at any time for no cost. The first month of service is free for all users.
Features
Employees track all of their time using the Boomr mobile app. Employees can use the app, available on iOS and Android devices, to clock in and out. Here are a few of its most useful features:
GPS-based clock-ins. The app uses the phone's GPS to identify where employees are signing in. This helps assure you that employees are where they're supposed to be. For example, if an employee is supposed to be at a particular office or meeting with a client, you have proof they're in the proper location.
Terminal mode. There is a terminal mode that allows crew managers to can use their mobile device as a timeclock or kiosk that all employees can use to clock in and out. Terminal mode can also be used by an office administrator to have everyone in the office clock in and out from the same device.
Employee alerts. The system can send alerts to employees when they should take a break or are nearing overtime. Mangers can also receive alerts when employees are nearing overtime.
Real-time monitoring. Managers can log into the system to see employee work-hours in real time. They can see who is working and how long they have been clocked in for.
Timesheet-to-payroll reports. Administrators can approve timesheets either from the mobile app or the online portal. Once approved, timesheets are turned directly into payroll reports.
Scheduling tool. Boomr provides a scheduler that can help you easily create a schedule that works across your company for all of your employees.
Optimized battery life. Boomr is optimized to save battery, so the app doesn't drain battery life.
Software integration. Boomr integrates with a number of other HR, payroll and accounting programs, including Gusto, Xero, QuickBooks Online, Bamboo HR, Namely, ADP, Paychex, Sage and Freshbooks.
This software has many help and support options available. You can contact the company via email, telephone or live chat. Boomr also offers a comprehensive knowledgebase, a FAQs page, and helpful video tutorials.
Drawbacks
There are several drawbacks to Boomr, the biggest being that employees must use the mobile app to track their time. Using an internet-connected computer or timeclock is not an option.
In addition, this software does not track shift differentials, such as graveyards and swing shifts, and it does not have a full paid time off management options for tracking accruals and time-off requests.
We were also disappointed in the company's live chat feature. It took more than 10 minutes to get each of questions answered, and each time we received very incomplete information.
Editor's Note: Looking for a time and attendance system? Click the Compare Quotes button below to have our sister site Buyer Zone connect you with vendors that can help.
Ready to choose your The Best Time and Attendance Services and Software 2019? Here's a breakdown of our complete coverage:

Chad Brooks
Chad Brooks is a Chicago-based writer and editor with nearly 20 years in media. A 1998 journalism graduate of Indiana University, Chad began his career with Business News Daily in 2011 as a freelance writer. In 2014, he joined the staff full time as a senior writer. Before Business News Daily, Chad spent nearly a decade as a staff reporter for the Daily Herald in suburban Chicago, covering a wide array of topics including local and state government, crime, the legal system and education. Chad has also worked on the other side of the media industry, promoting small businesses throughout the United States for two years in a public relations role. His first book, How to Start a Home-Based App Development Business, was published in 2014. He lives with his wife and daughter in the Chicago suburbs.