Business Plan Pro Review
Business Plan Pro has been around for a long time and is often recognized as an industry leader since it includes some of the best document-creation tools, is easy to use and comes with research resources that only the best business plan software includes. It also has a stellar technical support team ready to help you with any problems that may arise.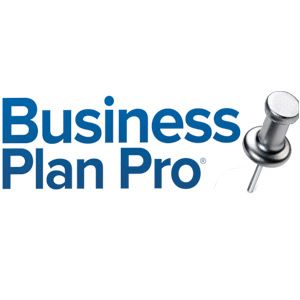 Business Plan Pro
The Verdict
Business Plan Pro is ideal for beginners who aren't familiar with using advanced features for creating small business plans.
Other perks of this software program include over 500 business plan templates and sample plans you can choose from that represent many industries and business types.
Researching your business industry can be difficult. The research is grueling and long, but the information is vital, especially when you are requesting an SBA loan or approaching investors. If the information is incorrect, you risk losing out on critical funding possibilities or creating inaccurate projections that would be disastrous for your company if you over calculate. Business Plan Pro gives you access to the more up-to-date business and statistical databases so you know your information is the most current and accurate available.
If you decide you need expert help, Business Plan Pro has professionals to help you with your research, or they can even write the business plan for you. They can also help you identify potential investment opportunities, including angel networks, venture capitalists and private investors.
A couple of guidance tools missing from this business plan-writing package are pitch presentation tutorials and business plan trackers. While you could do a quick Google search for some of this information, it would have been convenient to have this information included with the business planning software.
This business plan-writing program is one of the easiest to use. The instructions are very clear, and the natural progression through the pages and program are helpful for even novice users. The program has embedded help aids, including video tutorials, that give clear instructions of what information is needed and why. This is especially helpful for beginning entrepreneurs that may need little more help while writing their first business plan.
Business Plan Pro includes top-notch tools for creating an impressive business plan. It has traditional work processing features, such as spell check, autosave, image importing and document preview. In addition to standard text tools, this business plan program also includes important financial tools for creating detailed budget charts and graphs as well as future income projections. Both are important features that should be included in an effective small business plan. The handy financial calculators allow you to enter basic figures. From there, the program automatically calculates your growth projections before generating the graphs.
If you need some inspiration before starting on your business plan, this program has hundreds of sample plans and templates that you can easily peruse and edit. When you are finished, you can save your completed plan as either a Word document or a PDF. You can easily print or email both formats to partners, executives or possible investors. One feature that isn't included with Business Plan Pro is the ability for multiple people to access the document to collaboratively work on the business plan, a feature we look for in the best business plan software applications.
Even though Business Plan Pro is intuitive and has step-by-step instructions that are easy to understand, sometimes you need technical support. Business Plan Pro has all the typical help options such as telephone and email support, video tutorials and user manuals posted on the company website. It also has FAQs and a live-chat feature.
Business Plan Pro is part of a great business planning package that includes expert guidance and access to the most current statistical databases and business publications. The step-by-step instructions and intuitive interface make this program easy to create professional and effective business plans, whether you need to create a start-up, investment feasibility or immigration plan.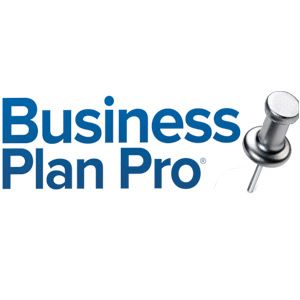 Business Plan Pro
The Verdict
Business Plan Pro is ideal for beginners who aren't familiar with using advanced features for creating small business plans.

business.com editorial staff
business.com Member
The purpose of our community is to connect small business owners with experienced industry experts who can address their questions, offer direction, and share best practices.