Cake Review
Cake is an all-in-one restaurant POS from Sysco, a global food service company. In addition to having the best name and URL (trycake!) of all the restaurant POS systems we've reviewed, Cake is a reliable system for both full-service and quick-service restaurants. As a hybrid system, it has cloud-based software that you can access remotely from any browser and is connected to a router so you can keep working even if your internet connection is disrupted. Despite its big-business origins, Cake is designed primarily for small business restaurants and estimates that 1 in 5 Cake customers is a new restaurant owner.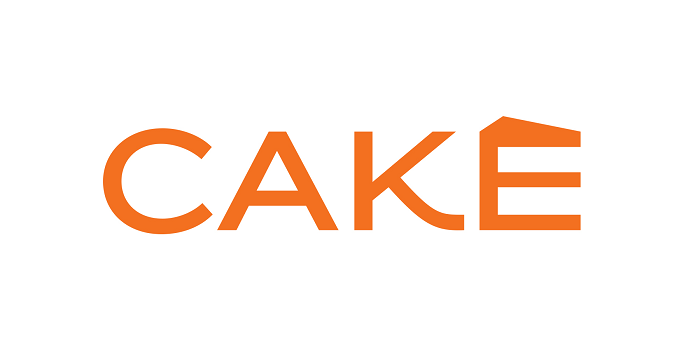 Cake
The Verdict
Cake is a reliable restaurant POS system from Sysco that is suitable for both full- and quick-service restaurants.
Visit our best picks page to see all of our recommendations for POS systems.
Cake POS Pricing and Terms
Cake isn't the only company that requires you to sign a contract to use its restaurant POS software, and with a two-year term, it's shorter than many. Better terms are available from several competitors, though; the best terms are month to month, with a discount if you choose an annual term.
Also, if you choose to lease POS hardware from Cake, the leasing contract has a three-year term, which may present an interesting dilemma, depending on the length of contract renewals for its software.
POS Software
Cake offers its cloud-based POS software as a subscription service. It posts its pricing on its website, so you can make sure the costs are within your budget before you spend time on a demo. With its subscription, Cake provides 24/7 customer service and automatic software updates. There is no setup fee, and the company says the system is plug-and-play, so setup should be simple. If you want someone to come to your restaurant and set it up for you, though, the company can put you in touch with a Cake-certified third-party installer, though you will need to work out cost details with that company.
Cake POS software costs $69 per month for the first terminal and $49 per month for each additional terminal you add to your system. Cake also offers the following add-ons for its POS solution:
Guest Manager, Cake's online reservation and waitlist system, costs $79 per month and has a $199 setup fee. If you have a full-service restaurant, you'll want this add-on, as it also has floor and table management features.
OrderPad, Cake's tableside ordering app for the iPad, costs $49 per month.
You can add online ordering to your website or Facebook page for $49 per month plus a 5% processing fee per order.
POS Hardware
Cake uses proprietary hardware. Its bundle costs $69 per month with a three-year contract. It comes with a splash-resistant touchscreen terminal, a cash drawer, and a receipt printer, and you have a choice of black or white hardware. You can also add a customer screen to the system for an extra cost. You can buy your hardware upfront if you prefer, but Cake doesn't post its hardware costs online, so you'll need to speak with a sales rep for a quote. Buying hardware upfront is always your best option, as it's less expensive over the long term and you aren't tied to a contract.
If you need a mobile card reader to use with an iPad and the OrderPad app, you can buy iMag Pro II card readers from Cake for $99 each. This card swiper connects to your iPad via the lightning port and reads the magstripe on credit and debit cards. Unfortunately, it's just a magstripe reader, so it's not EMV-compliant and it won't accept mobile wallet payments like Apple Pay.
Features
Cake is a hybrid system. Even though the software is cloud-based, you will need a router to connect the terminal to the internet. The system also has an offline mode that allows you to continue taking orders and accepting payment if your connection drops or lags.
Restaurant Management Features
Cake's floor and table management features are part of its Guest Manager add-on. With it, you can drag and drop tables on the floor map to mimic your restaurant's layout. It has a color-coded table status indicator, allowing you to set up to seven indicators to show which tables are open, which are waiting on a course to be served, which are waiting for a check and so forth. Its table timer shows you how long guests have been seated so you can better estimate when a table will be available.
The menu has a stock count feature to count down limited-quantity items, so your servers can make sure they're still available when they're taking orders. You can make changes to your menu directly from the terminal or using the app on your mobile device. If you have a large menu, servers may find the Quick Search feature helpful, as they can type in the name of the menu item instead of searching through buttons for it.
Using the OrderPad app with an iPad, your servers can take orders and payments tableside. If you have a busy quick-service restaurant, you can also use it as a line-buster.
When servers are taking orders, they can add modifiers to menu items according to customer preferences, and you can set forced modifiers for dishes that require customer input, such as how well each guest likes their steak cooked. Servers can also add item notes to let the kitchen know about special requests from customers.
The system has an optional seat assignment workflow that you can turn on if you want to require servers to add ordered items to seats when taking orders. If guests want to split the check, servers can move items to new checks with just a few taps.
Inventory Management
Cake has an order countdown feature that can track items you have in limited quantities, such as a cheesecake with 12 servings. It doesn't have built-in inventory management, so you'll need to choose a third-party service if you need this capability. Cake integrates with inventory management and ordering software called Orca that costs $899 to set up and either $109 per month (with a one-year contract) or $129 per month (no contract).
Reporting
Restaurant owners and managers can access Cake's real-time reporting features remotely from the browser of any device, so you can monitor sales, menu and employee data when you're away from your restaurant. On the dashboard, you can view sales and labor costs, the number of orders you've sold, a list of your bestselling menu items, modifier sales, average dollar value of orders and total sales by daypart.
You can also see staff information, such as who is working, their hourly pay amount, total sales, and clock-in and clock-out times. When you use the timecard management feature, you can run payroll reports.
Reports are filterable by time and metrics such as product category, order type, register, employee, and order type, so you can drill down on the data that's important to you.
Customer Management
If you have a full-service restaurant and want to accept reservations, you'll need Cake's Guest Manager add-on. It allows your customers to make reservations online or add themselves to your waitlist and receive SMS reminders. With its guest profiles, you can identify which returning customers are frequent diners or big spenders, what their favorite menu items are, if it's their birthday and other notes, such as for food allergies.
If you want to give your customers the convenience of online ordering, you can opt for either the Cake Online Ordering add-on or the ItsaCheckmate integration, which allows you to connect to more than 50 online ordering platforms like Grubhub, Uber Eats and Postmates. It costs $85 per month per location to connect to up to two platforms or $100 per month per location to connect to an unlimited number of platforms.
Employee Management
Cake allows you to set individual permissions for each user, and it comes with a basic time management tool that can automatically clock in employees and helps managers track breaks and overtime. It also has a feature that makes it easy for servers to share tips at the end of their shifts.
Integrations
A system that integrates with the business software you already use can be a big timesaver. Cake integrates with a handful of third-party software, including 7shifts, ChefTab, ItsaCheckmate, Orca, PayPal, and Shogo for QuickBooks and Xero.
Additional Considerations
Like many other POS providers, Cake has its own payment processing service, Cake Payments. It has flat rates and charges 2.5% + $0.15 per swipe for cards you accept in person or 3.5% + $0.15 for cards you key in to the system, such as for phone orders. If you have the Cake Online Ordering add-on, it costs 5% per transaction to accept credit and debit card payments for online orders. There are no monthly or annual fees or monthly minimums with this service.
You can contact Cake's customer service representatives 24/7 by phone, text message, email or support ticket. The company also offers live chat support on its website. If you need training, you can sign up for a complimentary virtual session. The software also has a training mode so your staff can practice using the system. If you need onsite training for your staff, you can speak with your implementation specialist to arrange it at an additional cost. You can find additional training materials and self-help resources such as video tutorials, how-to articles, and webinars on the Cake University site.
Drawbacks
Cake is a reliable system from a leading provider in the food services industry, and it has a lot to offer, but there are some things you'll want to carefully consider before choosing it as your restaurant POS solution.
For starters, its hardware is proprietary, so if you already own POS hardware, you probably won't be able to use it with this system. It also requires you to use its in-house credit card processing service if you want integrated processing, which may be an issue if you're currently under contract with another payment processor. Yes, you could continue using your current payment processing service alongside this system, but that is less convenient than integrated payments.
There are also contracts to consider. The software has a two-year contract, and if you decide to lease hardware from the company, it has a three-year leasing contract. The best service terms for POS software are month to month.
If you want table and seat management features, you'll need to add Cake's Guest Manager to the system, as these tools aren't part of the main POS app – which is unusual, as most restaurant POS systems include these features with even the most basic plan. You'll also need to add the OrderPad app to take orders and payments tableside – which, again, is something that doesn't usually require an add-on. Also, it lacks built-in inventory management, so if that's something you need, you'll have to pay for a separate solution, and the software it integrates with isn't cheap.
Finally, you have to pay extra if you want to use an iPad with this POS system. Although it's the same cost as adding an extra register to the system, other systems let you use the iPad as your primary terminal. Add-on and integration costs add up quickly, so it's important to consider the extra costs for these features when you're comparing Cake to systems that have these features built in.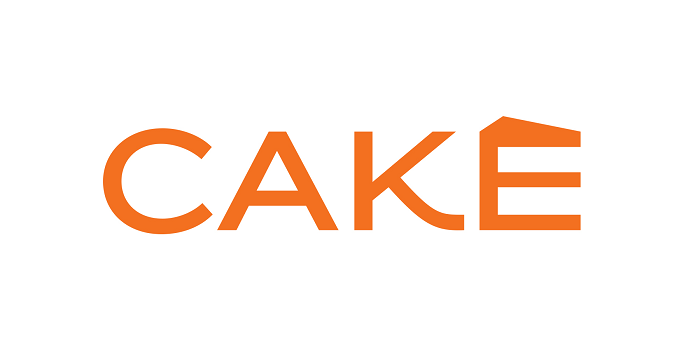 Cake
The Verdict
Cake is a reliable restaurant POS system from Sysco that is suitable for both full- and quick-service restaurants.

Lori Fairbanks
business.com Staff
Lori Fairbanks is a writer and editor for business.com and Business News Daily who has written about financial services for small businesses for more than seven years. Lori has spent hundreds of hours researching, analyzing and choosing the best options for critical financial-related small business services, including credit card processing services, point-of-sale (POS) systems and employee retirement plans. Lori's publishing experience is extensive, having worked as a magazine editor and then as a freelance writer and editor for a variety of companies.