Canon Colorado 1650 Review
The Canon Océ Colorado 1650 offers tremendous versatility in a large-format printer. Thanks to its technological advances and use of UVGel technology, the Colorado 1650 offers flexible prints that can be folded and moved without compromising the print.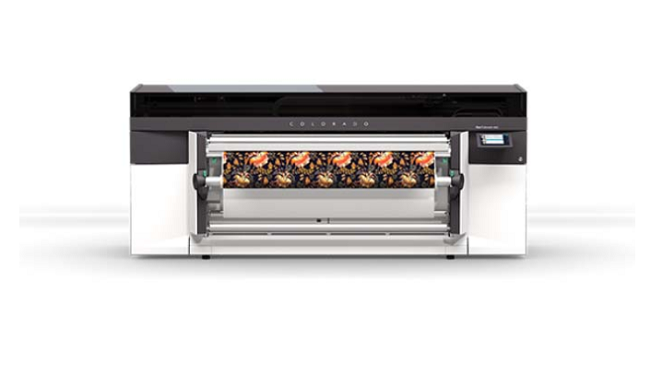 Canon Colorado 1650
The Verdict
Thanks to UVGel technology and vibrant coloring, the Canon Océ Colorado 1650 earns our best pick for producing outdoor signage.
The prints it generates using the UVGel technology is one of many reasons why we consider the Océ Colorado 1650 to be the best large-format printer for producing outdoor signage.
To view all our recommendations for wide-format printers, visit our best picks page.
Pricing
While the price varies by dealer, the Colorado 1650 sells for approximately $70,000. Unless your business can afford the one-time purchase cost, leasing this piece of machinery might be the better option.
This printer is one of the most expensive we've reviewed. Given its size and versatility, though, the price point is fair. Its ability to produce large, durable outdoor prints is unmatched in the industry, which makes it a top option available at one of the top price tags.
Product Specs
At 119 x 43 x 52 inches and 1,631 pounds, the Colorado 1650 is a behemoth. If you're a small business printing the occasional outdoor sign, this printer isn't for you. If you're a midsize business that expects to print a lot of outdoor signage, the size and price won't be as much of a concern. The printer will likely need its own room or take up a sizable portion of the room where it's located. Thanks to its large size, it can produce prints of up to 64 inches.
The Colorado 1650 uses UVgel 460 ink, creating print resolutions up to 1,800 dpi. The 1-liter bottles produce prints using a standard CMYK color scheme. The printer uses a UV light to create an instant drying effect at a low temperature. According to Canon's website, the UVgel technology helps with a few things, including the ability to control the ink dots effectively.
The printer uses UVgel printheads – two for each color. The roll width on the printer goes up to 64 inches, the print margin sits at 0.21 inches, and the roll weight can go up to 110 pounds. It's a heavy printer, and many of the materials are heavy as well. The setup process will certainly require a few people, and so might using the printer with certain materials.
The Colorado 1650 uses six different printing speeds:
Banner/max speed mode: 1,720 square feet per hour
Banner production/high speed mode: 1,320 square feet per hour
Production mode: 610 square feet per hour
High-quality mode: 430 square feet per hour
Matte mode: 305 square feet per hour
Specialty mode: 215 square feet per hour
Designed to use ink efficiently, the Colorado 1650 prints quickly for such a large printer. The waterproof prints work well for eye-popping outdoor signage. Not having to wait long for the prints is a bonus for businesses looking to produce major quantities of outdoor signs. The matte prints are another selling point for the printer: The matte colors allow businesses to produce outdoor signs that look sleek regardless of the weather.
According to Canon's website, the Océ FLXfinish technology allows you to print on different materials and in different colors. The printer can print on both porous and uncoated materials thanks to the FLXfinish technology.
In terms of maintenance, the printer automatically monitors itself. Océ PAINT is constantly looking for nozzle failures. When it detects errors, the printer can fix them automatically in seconds. This keeps the printer moving, without unnecessary idle time. The machine is more reliable thanks to its automatic maintenance system.
When it comes to software, the Canon Océ Colorado 1650 supports a few different types of raster image processors (RIPs). It supports ONYX Thrive, Caldera and API for third-party RIP vendors, according to the company site.
Features
You can refill ink on this printer during the printing process, which helps with its overall efficiency. If you're paying for a printer this size, you'll want it to act as efficiently as possible. The automation features also help make the printer as efficient as possible.
Much of the maintenance is automatic, and there's also an automated media feed. Not having to constantly monitor the printer is a tremendous asset for small and midsize businesses. Employees can work on other projects while waiting for prints instead of keeping an eye on the printer to fix errors.
After the initial purchase, this printer's efficient ink usage and automation keep future costs reasonably low. For a large-format printer of its size, the Océ Colorado 1650 does a good job of reducing variable costs.
The Colorado 1650's versatility also makes it one of the top wide-format printers on the market. The machine can print on a few different materials, including self-adhesive vinyl, polyester textiles and paper. This makes it an ideal printer for outdoor signage, as you can print on different materials using durable color schemes.
Given its size and price point, this printer makes sense for midsize businesses looking to create a lot of outdoor signage. Businesses looking to host events and or create outdoor banners on a regular basis can benefit from this printer. It's reliable and consistent, able to produce quality prints regularly. The ability to print on different materials is a rare asset in the printer industry.
Through our research, we found that many large-format printers create prints for indoor use. It can be difficult to find wide-format printers whose prints work well for outdoor usage, but the Océ Colorado 1650 fits the bill.
Customer Service
Canon offers good customer service options should you ever run into an issue with your printer. You can make service requests online, email or call customer service representatives for any problems. They respond promptly and adequately.
The printer offers a one-year limited warranty, which is standard for Canon large-format printers and other printers in the industry.
Image Credit: wir0man / Getty Images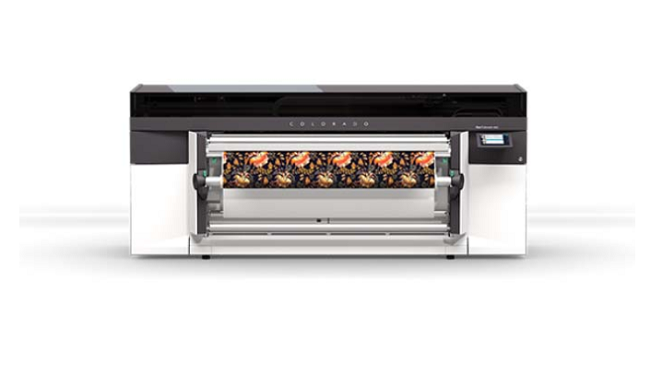 Canon Colorado 1650
The Verdict
Thanks to UVGel technology and vibrant coloring, the Canon Océ Colorado 1650 earns our best pick for producing outdoor signage.

Andrew Martins
business.com Staff
Andrew Martins has written more than 300 articles for business.com and Business News Daily focused on the tools and services that small businesses and entrepreneurs need to succeed. Andrew writes about office hardware such as digital copiers, multifunctional printers and wide format printers, as well as critical technology services like live chat and online fax. Andrew has a long history in publishing, having been named a four-time New Jersey Press Award winner.