Carbonite Review
By Andreas Rivera
Last Modified: December 21, 2018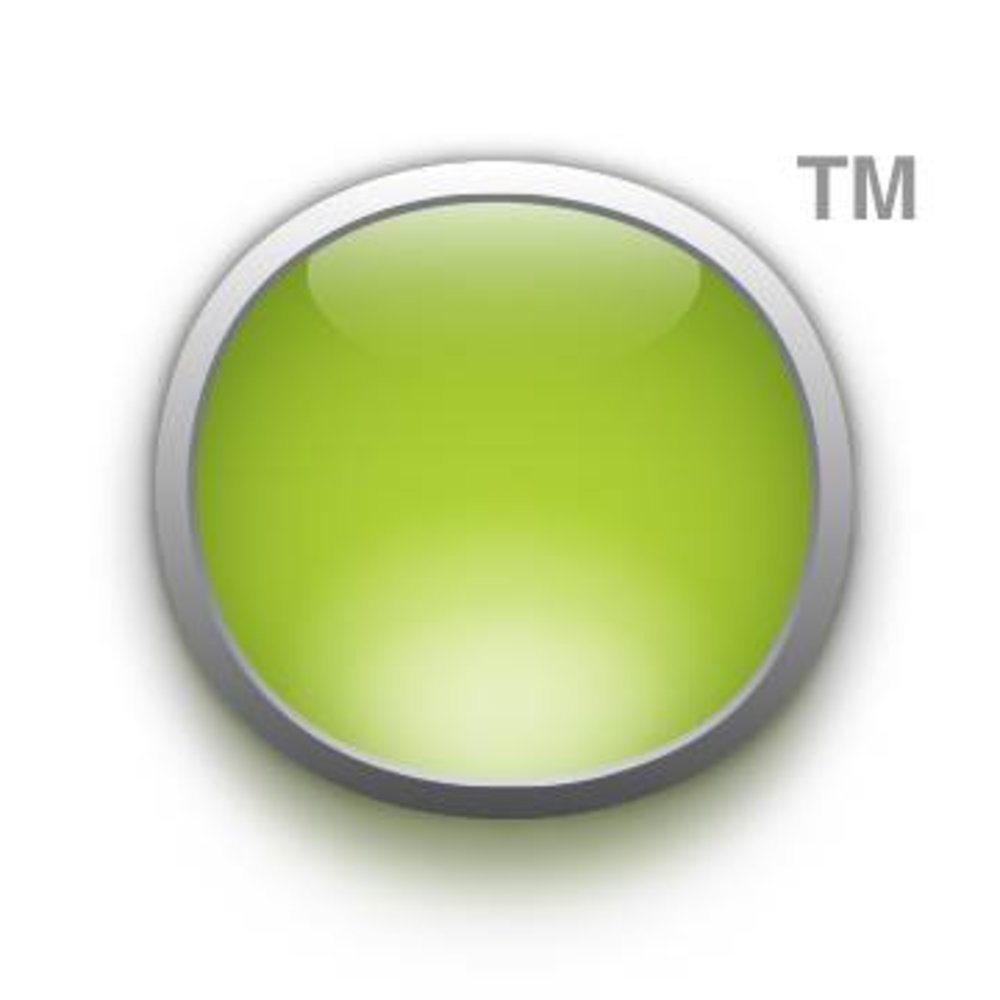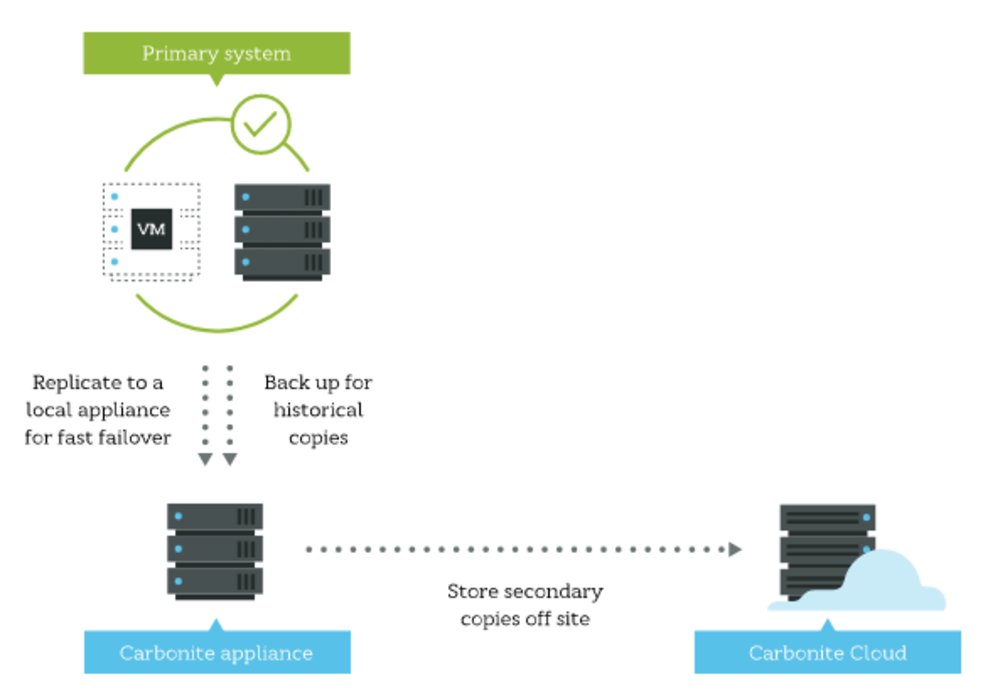 Carbonite's server backup system copies your data to two sources for better protection. Data you back up to your onsite server then uploads to Carbonite's cloud backup.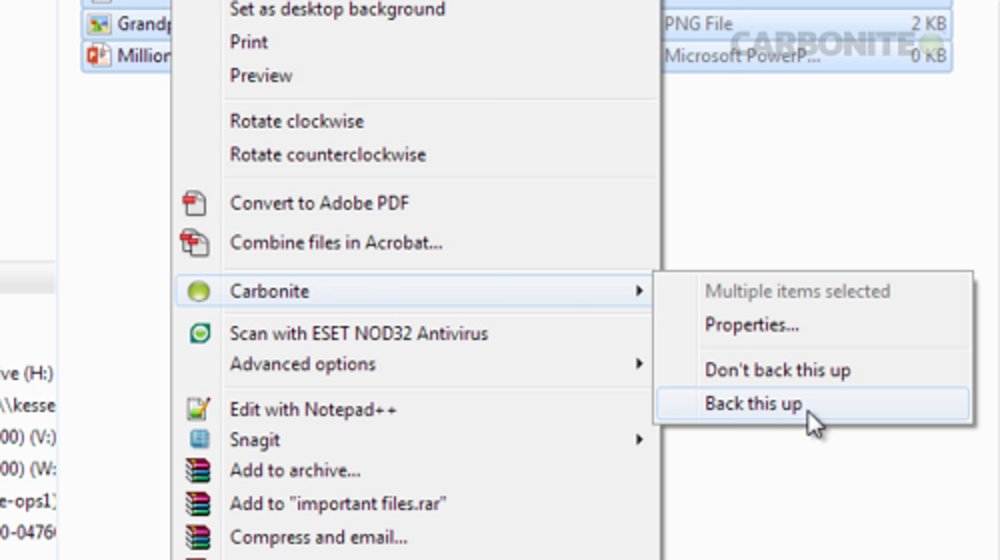 Carbonite integrates with your File Explorer so you can back up individual files, folders and drives by right-clicking them.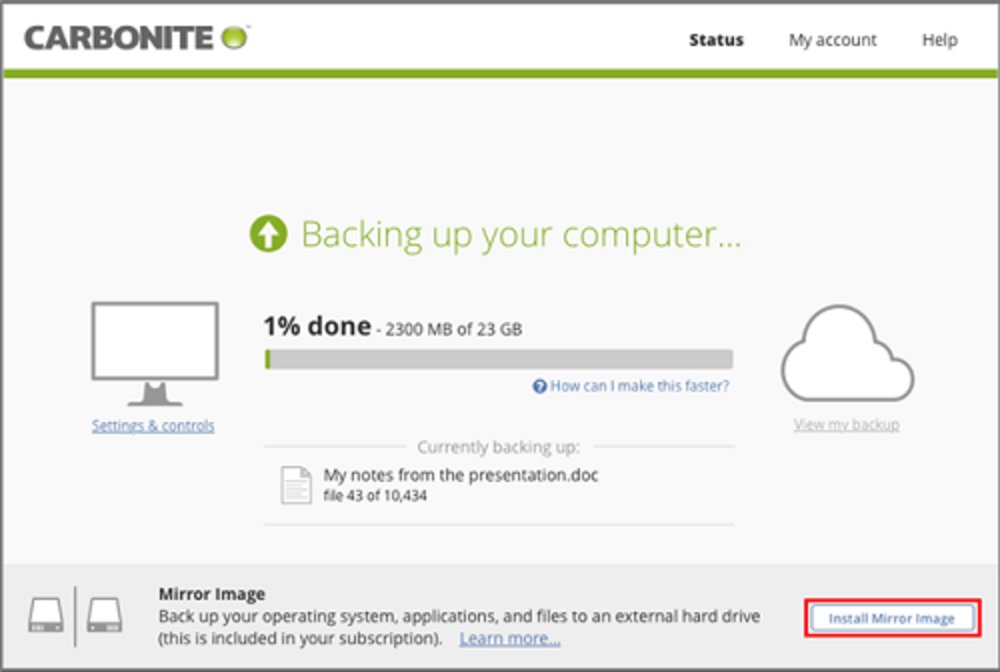 Carbonite can make a backup mirror image of your computer to the cloud for a bare-metal restoration in case your hardware is compromised.
With a wide variety of plans and pricing options, Carbonite's business cloud service is a good fit for small businesses' storage needs. It offers a robust hybrid option that keeps your network running efficiently while staying secure, thanks to top-notch endpoint security. For these reasons, it earns our best pick for a hybrid backup system.
To view all our recommendations for cloud storage and backup services, visit our Best Picks page.

Pricing and Plans
Carbonite features several different plan options designed for different setups, including backing up just one computer, multiple computers, servers or any combination of those. Business plans for backing up multiple computers start at $24 per month and come with 250GB. You can add 100GB more storage for $99 per year. For backing up servers and computers, prices start at $50 per month with 500GB of storage, with the option to add more storage indefinitely.
You'll need to discuss pricing for more advanced setups, like hybrid or virtual environments, with a Carbonite sales representatives to get a quote. The hybrid system is on a subscription basis and comes with its own hardware to store your data locally, saving you the trouble and costs of buying and setting up your own backup server if you don't already have one.
Features
After you sign up with Carbonite and install the software onto your system, the initial upload begins with optional seeding to speed it up. After the initial backup process, the system makes constant, incremental uploads when it senses changes to files. Carbonite can version out your files, allowing you to set how many versions of certain files you want uploaded so you can restore them to any point in time.
You control the intervals at which Carbonite backs up your data, and the amount of bandwidth you invest in that. You can also set Carbonite to do backups when your machines are idling. Carbonite can do bare-metal restoration of your data, which means that it can restore an exact image of your system into new hardware. This is useful if your servers or computers are physically damaged in a disaster.
The hybrid system works similarly, except that your data is also backed up to an onsite device from Carbonite. Redundancy is becoming more important in performance and data protection. Onsite backups make recovery faster, but in case that is compromised as well, your cloud backup is still available. Carbonite builds the system around your preferences, allowing you to connect multiple offices and data centers to your hybrid system.
Privacy features include the ability to establish your own encryption key, which has the added benefit of helping you comply with HIPAA. It means that no one outside of your company, not even the Carbonite staff, has access to your customer data. Even if you don't deal with the type of sensitive health information protected by HIPAA, this is a nice feature. Holding the key to your data is an extra layer of security and can offer peace of mind.
Drawbacks
Only the top-tier plan gives you the option to encrypt files with a 256-bit key; the other plans only allow 128-bit encryption. While 128-bit is a secure option, it doesn't comply with many government and industry-specific security standards. The top plan is also the only option that does image and bare-metal restoration.
Editor's Note: Looking for a cloud storage solution? Click the Compare Quotes button below to have our sister site Buyer Zone connect you with vendors that can help.

Ready to choose your The Best Cloud Storage and Online Backup Services of 2019? Here's a breakdown of our complete coverage:

Andreas Rivera
Andreas Rivera graduated from the University of Utah with a B.A. in Mass Communication and is now a staff writer for Business.com and Business News Daily. His background in journalism brings a critical eye to his reviews and features, helping business leaders make the best decisions for their companies.