Casengo Review
Casengo is a growing customer service chat company based in Amsterdam. The company's application was built specifically for smaller businesses by a team that had previously put together a popular enterprise-level communication suite. Casengo contains many of the same features of the larger communications suite, Livecom, but at a price affordable for any business.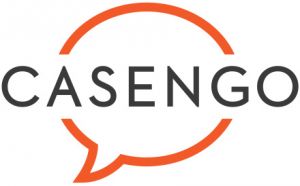 Casengo
The Verdict
Casengo's simple live chat services focus on the best possible customer experience and are enabled for mobile devices and social media.
We reviewed the features in Casengo's Premium application because you can buy an unlimited number of operator licenses. However, the company offers other, less-expensive program options for very small teams. The application is modern in look and feel. It provides a robust platform for mobile computing, and social media is totally integrated. Nearly every facet of this live chat support software is customizable, such as chat windows and buttons that can be designed to match your company brand. However, if your design department is small, you can download over 400 buttons and simply use one that matches your corporate colors.
Basic functions in this online chat service are intuitive. You can easily share a document with a customer, chat with another operator without the customer being able to see, or create and implement pre- and post-chat surveys. Real-time language translation is not available; however, there are foreign language options, which means you can download the software in a foreign language that displays throughout the program to each support agent using the account. You can install the live chat app in English, Dutch, Russian or German, but it is not available in French or Spanish.
Casengo's lacks customer-tracking and monitoring features. These unique features allow you to see which sites customers come from and what actions they take while on your site. This information is valuable for determining where your target marketing is being successful and where it is failing. This live chat customer support provides access to history of previous interactions and sends a proactive chat invitation to customers browsing your site. The reporting tab allows you to access the reports to make use of this data. You can use them to help you staff your team, see problem areas in your business and tell if particular campaigns are especially successful.
Social media is an important part of Casengo's live chat software. You can place buttons that act as live chat invitations on your social media sites and use them as an arm of your support outreach. Casengo integrates with Google Analytics for even more ways to use data to show business strengths and weaknesses. And, if you want to transform your data into useful sales and marketing information, Casengo works seamlessly with the customer relationship management (CRM) application Salesforce.
Support for Casengo is good. When we contacted customer support, the representatives provided knowledgeable answers and did not push us to make a purchase. The website is clean, navigates well and contains all kinds of feature-related information. Live chat invitations and emails are answered promptly and knowledgeably.
While you can configure the Premium version of Casengo for most languages, not having French or Spanish as out-of-the-box options can be a large detraction for North American vendors. However, if language is not an issue, Casengo's simplicity of implementation, social media approach and low price point makes it a product worth considering for any growing company.
Image Credit: Zephyr18 / Getty Images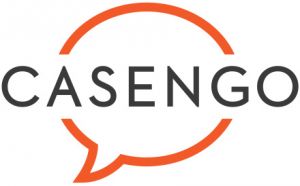 Casengo
The Verdict
Casengo's simple live chat services focus on the best possible customer experience and are enabled for mobile devices and social media.

business.com editorial staff
business.com Member
The purpose of our community is to connect small business owners with experienced industry experts who can address their questions, offer direction, and share best practices.