Celoxis Review
Editor's Note: Version 10.5 is now available. The manufacturer lists the new version as offering the following features: data visualization options, bulk editing capabilities, UI updates to admin and security, and other changes. We will evaluate, rank and review Enterprise Project Portfolio Management Software version 10.5 when we next update the Online Project Management reviews.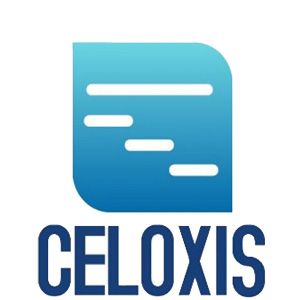 Celoxis
The Verdict
Celoxis is most suitable for enterprise-level teams that manage multiple projects simultaneously. It can manage numerous resources, projects, tasks, bugs and issues.
Celoxis continues to improve. The latest release includes improved resource capacity management features, new integrations, additional predefined apps, data-specific reporting options and an enhanced user experience. Pricing for this online project management solution is straightforward, and duration and volume discounts are available.
One of the software's standout features is its framework for building custom apps. A full API guide is also available to help your team create customized integrations. It is compatible with all popular browsers and mobile phones. Celoxis provides language support for six languages, including Spanish, German and Simplified Chinese.
It can support a variety of team types. Customers include companies such as KPMG, Deloitte, LG and Del Monte. Educational and healthcare organizations also use Celoxis. It is often referred to as "enterprise" project management software. Celoxis is available online as a SaaS product, or it can be deployed and managed onsite. This company is headquartered in Pune, India, but phone support is available to the U.S. and internationally.
Celoxis offers a wide range of prebuilt and customized reporting options, including end-of-project reports. For example, you can run reports to look for open items, such as change requests or tasks. It can also run financial reports. Reports can be viewed in numerous views, such as pie, bar, Gantt and bubble charts.
Time phase and project-specific reports can also be configured. These reports can be exported as a CSV file to Excel to be shared with stakeholders. You can include hyperlinks in the exported reports to make them interactive. Sharing reports with external stakeholders does not require a Celoxis user license. When everything is tidied up and the project is complete, you can easily archive the project and use it as a project template later.
While most of Celoxis' services are offered remotely, they are satisfactory for most customers. Telephone support is provided 24 hours a day, five days a week, and self-service support materials are readily available online. Paid services include remote installation and data migration. Integration services, as in Celoxis will create integrations for you, is not available; however, an API guide is available.
One-week fast-track and four-week comprehensive onboarding programs are available. Remote training is available for the topics of administrations, project planning, work management, custom apps, resource management and reporting.
While accounts come with up to 2GB per month per user of shared disk space, this application is also compatible with Google Drive and SharePoint. You can also create custom integrations to work with other document management systems to reduce online data usage.
Celoxis is streamlined and simple to navigate. We found basic functions such as creating projects, adding resources, managing tasks and creating schedules rather easy to accomplish. The dashboards are customizable and report options are readily available. To support international teams, the software is available in six languages, supports global and project-specific updates, and can track non-USD currencies.
Our testers found Celoxis' team member tools relatively simple to figure out without prior training. However, they did report a longer click path to perform routine functions compared to other products. They also noted that tasks have to be tied to a specific project, so non-task work needs to be tracked a different way.
The mobile application proved simple to use: Using any web-enabled phone, your employees and colleagues can easily add time worked, comment on items and add tasks. To make it easy for team members to enter time worked, it can be entered using via timers, email, proxy user, weekly time sheets or by adding to a task.
To help you plan your projects, it includes complex resource management tools, project templates and cloning, interactive Gantt charts, and custom fields. The resource capacity planner can sort by demand, skill and more. It includes a resource load chart so you see a visual representation of your resource's workloads; the software can work with generic resources.
The interactive Gantt chart feature can handle up to 10,000 tasks at once. It can manage complex inter-project dependencies with lead and lag times. You can easily manipulate the Gantt chart as issues and change requests arrive.
Celoxis supports keyboard shortcuts to speed along processes once you are used to using the software. To help you customize the program, you can configure multiple custom field types, including currencies, dates, pick lists and formulas.
Celoxis provides secure servers and employs industry-accepted security protocols. This project management company utilizes SoftLayer, an IBM company, to provide U.S.-based server services. The data centers are SSAE 16, ISO 27018 and ISO 27001 compliant, provide SOC reporting, and are self-certified with the U.S. Department of Commerce's U.S.-EU Safe Harbor Framework.
All data centers are physically secured and protected from natural disasters. Battery and generator backup is available in the event of a power outage. Additionally, georedundant backup (real-time mirroring in multiple locations) is provided.
Additional features that help you protect your data and sensitive project information are also included. You can assign specific users unique security profiles or apply role-based security allowances. Celoxis can also be configured to protect specific projects or tasks. This project management tool also has a feature called workspaces. Utilizing workspaces, you can group projects and users into a workspace so only the relevant people have access to the resources they need to perform their tasks. One odd thing we noticed, however, is that after leaving the office for the weekend, we were still logged in when we returned Monday. Perhaps this issue has been fixed, but all project management systems should have some kind of timeout function for security reasons.
After your project is rolled out, this online project management software can help you track expenses, manage approvals, project costs and monitor tasks. You can run reports during any part of the project to monitor key areas of interest. It even supports escalation rules and timeout policies, which helps you pinpoint when a project issue needs to be escalated.
Like most PM software of this caliber, it can manage discussions, documents, client collaboration and shareable calendars. Client collaboration features are free for your customers. It works with numerous other popular business products such as Excel, SharePoint, QuickBooks, Outlook and Salesforce. Celoxis is also compatible with Google products, such as Google Drive and Calendar.
Celoxis is capable of managing multiple projects as well as the risks, issues and requests associated with each. It can help you align your prospective projects to your team's goals, and it manages risk scores and probabilities. Using this information, you can make better project decisions and monitor expenses so you stay within budgets. The software includes a unique feature that prioritizes demands based on your resource supply. This can help you automatically plan out your projects. It also includes an approval app to help streamline your company's approval process.
Celoxis provides international customer service and supports multiple languages, making it suitable for global teams. It provides a secure environment for those who work with sensitive or proprietary client data, or it can be deployed on your own network for in-house control. Overall, it is simple to use, comes with adequate support, and is a suitable project management application even for inexperienced team members.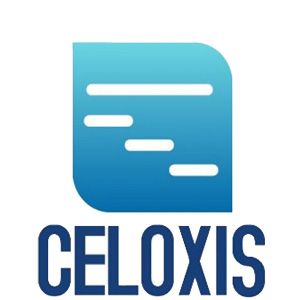 Celoxis
The Verdict
Celoxis is most suitable for enterprise-level teams that manage multiple projects simultaneously. It can manage numerous resources, projects, tasks, bugs and issues.