Charter Capital Review
Charter Capital is a factoring service that has no termination fee or commitment minimum, so you can use its services as much or as little as you need. It funds up to 90% of each invoice – which isn't as much as other companies factor, but still enough to improve your cash flow quickly.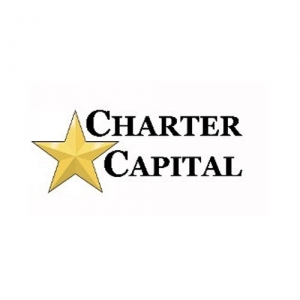 Charter Capital
The Verdict
Charter Capital is a recourse factoring company, which has some inherent downsides, but a big benefit is that it has no termination fee or commitment minimum.
See all our recommendations for factoring services on our best picks page.
Charter Capital Rates and Fees
There is no official ceiling on the amount of monthly sales you can factor with Charter Capital, though the company told us that $10 million is a comfortable number for it to deal with. This policy gives Charter Capital an edge with large companies, since many other factoring services have a lower limit. It also doesn't charge termination fees if you choose to cancel its services.
Once Charter Capital has purchased your invoices, it will fund up to an initial 90% of the invoice to improve your cash flow, which is a standard advance for the factoring industry. We weren't able to confirm Charter Capital's factoring fees, but at a minimum, the company takes 1% of the total invoice as a fee. The industry average ranges from 1% to 5%, but some companies do offer lower fees.
Charter Capital varies this fee depending on the industry your business is in, how much you factor monthly and other factors related to your specific company. This factoring service works in many industries, including trucking and freight services, staffing, manufacturing, and security.
One downside of Charter Capital is that it is a recourse factoring company, meaning that you must buy back any invoice the customer doesn't pay. This can disrupt your cash flow and possibly hurt your business if you're not careful. Non-recourse factoring is widely seen as a better option, as it does not hold you liable for any unpaid invoices, which allows a steady, predictable cash flow.
Minimum Requirements
Charter Capital isn't concerned with your credit score, but it does review the creditworthiness of your customers through various credit reporting services. As long as your customers or clients are trustworthy, you should be able to factor your invoices with Charter Capital.
This factoring service will work with you even if you have previously filed for bankruptcy, which makes it a good option if you are unable to obtain a traditional bank loan.
Ease of Application
You can apply for Charter Capital's factoring services securely online. After you apply, you can be approved within 24 hours. Once you have set up your account, you receive funding the same day Charter Capital purchases your invoice, as is the industry standard.
To make the application process run smoothly, prepare the following documents before you apply:
Your most recent accounts receivable and payable aging reports
Your articles of incorporation or DBA filing
A master customer list
A sample invoice
Customer Service and Support
We tested Charter Capital's customer service by contacting the company as a potential customer. We were somewhat disappointed with the experience. Our initial calls were unanswered, and it was several days before we received a response. When we did get a hold of customer service representatives, they were friendly and informative, and we had no trouble getting answers and finding information once we spoke to them, but the slow response left us wanting more from Charter Capital's customer service.
Limitations
Charter Capital doesn't publish its rates, fees or limits on its website, so you have to contact customer support to get this information. This lack of transparency can be frustrating, especially when many other factoring services publish their rates and fees. Furthermore, we had trouble contacting the customer support team on several occasions. Once we got a hold of a representative, they were able to provide the information we were looking for, but long wait times for support could be a big deal for small businesses needing a boost to their cash flow.
Editor's note: Looking for the right factoring service for your business? Fill out the below questionnaire to have our vendor partners contact you about your needs.
Image Credit: wutwhanfoto / Getty Images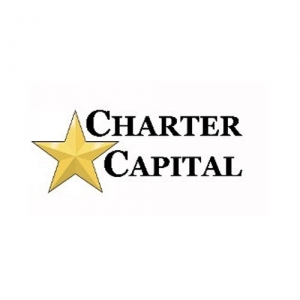 Charter Capital
The Verdict
Charter Capital is a recourse factoring company, which has some inherent downsides, but a big benefit is that it has no termination fee or commitment minimum.

Sean Peek
business.com Contributing Writer
Sean Peek has written more than 100 B2B-focused articles on various subjects including business technology, marketing and business finance. In addition to researching trends, reviewing products and writing articles that help small business owners, Sean runs a content marketing agency that creates high-quality editorial content for both B2B and B2C businesses.