Webex Review
Cisco's Webex web conferencing service has a strong focus on team collaboration that sets it apart from other online meeting software. What makes this system so valuable, especially for organizations with a remote workforce, is that meetings can be joined online or by phone. It really offers a hybrid of web conferencing and conference calling services.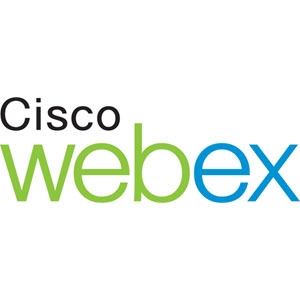 Webex
The Verdict
Although there are better web conferencing services, Cisco's Webex has some unique features that improve meeting preparation and follow-up, making it a good software for both presenters and attendees.
September 2020: Webex has released several new updates to its Webex Meetings platform to boost security. Specifically, the increased security measures include an updated encryption cipher that provides additional protection of data shared during meetings and provides resistance against tampering.
Web Conferencing
This web conferencing service offers full video conference functionality and provides tools to create profiles. Both features add a personal element that's especially useful for teams. The Webex web conferencing service is compatible with most audio, video and multimedia file types, including Flash animation and playback functionality, and it runs popular demonstration programs such as Microsoft PowerPoint. In addition, Webex instantly integrates with software applications, email programs like Microsoft Outlook, IM servers and other applications to make it a seamless part of your daily workflow.
Webex stands out in its features for preparation and follow-up. When you schedule the meeting, you can set the software to record it automatically. If you need to talk to someone ahead of time about the agenda, you can send a private message before the meeting. While it does not allow you to directly capture screenshots from the platform, attendees have a chance to upload the files presented and insert notes. Presenters can send out follow-ups and invite others who should be involved in the future.
While this service has several features that improve both the preparation and follow-up for each web conference you host, it does not feature post-call reports that detail attendee participation. This feature would help you pinpoint weaknesses in your presentation and gauge your audience better.
You can create breakout rooms with this service. This feature allows private meetings within the larger meeting, which is helpful if a few people need to work on an issue for the larger group.
This virtual-meeting application requires a Java installation and cookies. It has mobile optimization for tablets and smartphones, but the features vary by operating system. It works in the U.S., Canada and Western Europe.
Conference Calling
What makes Cisco's Webex ideal for businesses with remote employees is that it allows participants to join by phone and participate just as those who have connected via computer can. This option opens up your meetings to those people who can't be in front of their computers at the time of the meeting.
With this option, Webex has combined web conferencing and conference calling into one service. The only stipulation for using this system as strictly a conference call service is that one person must be logged in via the web. Once one person has connected to the meeting via computer, everyone else has the opportunity to call in. Webex provides both toll-free and toll numbers, and you can dial in from anywhere around the world.
All Webex Meetings users, regardless of the plan they choose, can have participants dial in to their meetings. The system also features many valuable tools that conference call services offer, such as call recording. All meetings can be recorded and shared as MP4A audio files. Another feature for audio participants is the Call Me tool. With this, audio participants don't have to dial in. Instead, the meeting will automatically call them at the time it is scheduled for. This removes the burden of remembering the dial-in number and the access code. This feature is not available to those with the Premium 8 plan.
Webex also allows the host to view a list of all the meeting's participants. You can pass along presenter controls so that participants can present ideas, plans and strategies to attendees.
One downside we found with Webex is that operator assistance is not available with all plans. This feature, which is only available with Webex's Premium Event plans, gives you an operator to help plan your meeting and listen in to your call to assist you if any problems arise.
Additional Considerations
Webex Meetings offers full 256-bit, end-to-end SSL encryption for web conferencing participants. This is above the industry standard and offers even more security during your web conference. You also have the option to password-protect online meetings.
The service offers a variety of support resources, including dozens of how-to guides, tutorials and systematic instructional materials on the website's support section. Phone support is available 24/7 and includes remote IT support as well as live chat.
Overall, Webex provides good web conferencing services for businesses of any size. It lacks a few features but stands out in its preparation and follow-up features, which make it especially useful for people scattered across the globe to get together and work on a project.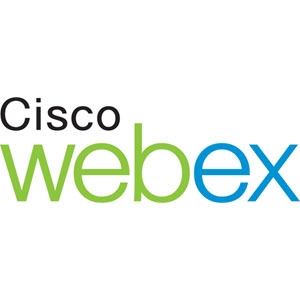 Webex
The Verdict
Although there are better web conferencing services, Cisco's Webex has some unique features that improve meeting preparation and follow-up, making it a good software for both presenters and attendees.

Chad Brooks
business.com Staff
Chad Brooks is a writer and editor with more than 20 years of media of experience. He has been with Business News Daily and business.com for the past decade, having written and edited content focused specifically on small businesses and entrepreneurship. Chad spearheads coverage of small business communication services, including business phone systems, video conferencing services and conference call solutions. His work has appeared on The Huffington Post, CNBC.com, FoxBusiness.com, Live Science, IT Tech News Daily, Tech News Daily, Security News Daily and Laptop Mag. Chad's first book, How to Start a Home-Based App Development Business, was published in 2014.