CleverControl Review
CleverControl manages to check all the boxes with its employee monitoring software. It combines all the tools you need to keep tabs on your employees and their activity, packaged in a discreet and easy-to-use software. Best of all, CleverControl won't break the bank; it averages just $5 per user, per month, which is one of the most inexpensive price tags in our review. CleverControl's employee monitoring software lets admins set rules and policies for their organization and then ensure that users follow those guidelines. CleverControl excels at making these tools easy to use, although it lacks the customization features of some of the other software we reviewed.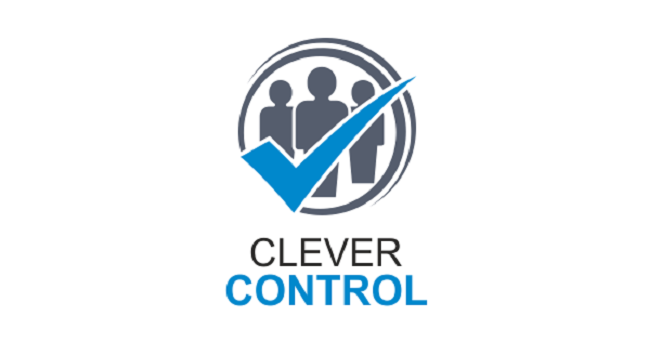 CleverControl
The Verdict
CleverControl offers a range of employee monitoring features in a user-friendly system that isn't overwhelming or difficult to learn. It is a good choice for businesses that want comprehensive monitoring capabilities without the steep learning curve.
See all of our reviews and recommendations for employee monitoring software on our best picks page.
Pricing
CleverControl offers a lot of flexibility in its pricing packages. Pricing is based on the total number of devices you'd like to license (a minimum of three devices is required), with a three-month, six-month, annual, two-year or three-year subscription period. Naturally, the longer the subscription period, the lower the monthly rate per device.
With an annual subscription for the minimum three devices, CleverControl charges $5 per device per month, which comes out to $180 per year. We found this to be a competitive rate among the leading employee monitoring software we reviewed, especially for such a comprehensive product. If you'd like to obtain a quote for your organization's specific situation, you can use the pricing tool on CleverControl's website for a breakdown of all your options.
Features
CleverControl is one of the most comprehensive pieces of software in our review. It offers specific tools for virtually every aspect of the employee monitoring ecosystem. In addition to all the tools explained below, CleverControl summarizes all user activity in one page, listing a running tab of all actions taken by a user on their device. If the overview is too general for you, it's easy to drill down into specifics using these tools:
User statistics: CleverControl provides a visual overview of user activity in a pie chart that tracks the type of activity the user has engaged in by time. This tool also breaks down the applications a user has worked in, as well as how much time they spent using that software.
Live view: You can see a snapshot of the user's monitor in near real time, updating every few seconds. We set CleverControl to monitor our computer while writing this review, and the text appeared in CleverControl's live viewing screen with very little lag time from when we typed it. It worked much the same way as we navigated from window to window.
Live webcam: You can activate a selected user's webcam to monitor what they are doing and where they are in real time. If you suspect a user is egregiously violating company policy, this could be a way to catch them in the act. However, they will be aware that their webcam has activated remotely, and the live webcam might also slow down their computer's performance.
Keyboard events: CleverControl records all keystrokes a user enters and keeps track of which application they're using. If a user is typing a Microsoft Word document, for example, not only will CleverControl show the complete record of their keystrokes and that they occurred in Microsoft Word, but it will also record the file name of the document in question.
Screenshots: CleverControl takes automatic screenshots periodically and when a user shifts activity. This allows admins to review user activity when they have time, even if they aren't actively monitoring a specific user. These screenshots can be downloaded and saved for later review and perpetual storage.
Webpages: This tool simply tracks when a user visits a specific webpage. It establishes an ongoing list of websites the user has accessed, allowing admins to easily check for prohibited content.
Searches: This tool monitors the search terms an employee uses in any of the leading search engines.
IM activity: CleverControl compiles a list of user chats across several different messenger platforms, including WhatsApp and Telegram. You can view chat participants and see what each user said during the chat.
Social networks: This tool monitors a user's social media activity on company time. It includes major platforms (as well as minor ones), such as Facebook, Twitter, LinkedIn, Myspace and Google Plus.
Clipboard value: The clipboard tool tracks anything your users copy to the clipboard during their session, and it also tracks the source application from which the text was copied.
Programs activity: The software displays all applications the user launched during their session, along with a timestamp of when they were accessed. This includes applications and programs that are running in the background.
User activity: This shows when a user began their session, as well as any inactive time that occurred during that session. This is an important feature to help admins see who is working hard and who is hardly working.
Printer activity: All print jobs appear in this tool, with a timestamp and a copy of the document that was sent to the printer.
External storage activity: This tool identifies any data that was uploaded or downloaded to a removable device, helping you protect your company's sensitive data while also monitoring the network for the source of any malware or other viruses that might have been introduced.
Site blocker: This tool allows admins to quickly review any instances of a user trying to visit a blocked site.
Installed applications: You can use this tool to review any third-party software a user might have installed or launched.
Ease of Use
While its selection of features is vast, CleverControl does a good job of making its software easy to navigate. The aesthetically pleasing user interface is neatly organized in a series of tabs and menus. This makes it easy to find the tool you're looking for without being overwhelmed by the tools you're not. It's also easy to add new users and groups to the system, as well as to set parameters on prohibited content and behavioral alerts.
A central dashboard brings together the highlights collected by all these tools in one location so you can access your organization's usage statistics at a glance. You can also use this overview to monitor a specific employee's activity. While you can drill down to data from individual tools in much more detail, the dashboard is a good way to see if anything appears amiss with regard to one user, multiple users or the entire organization.
For employee monitoring software, it can be difficult to balance, but CleverControl manages the difficult balance of comprehensive features and easy usability. However, if you're concerned about the learning curve, you can try the software out for free for 14 days with no purchasing commitment or credit card information required.
CleverControl Customer Support
Like most other employee monitoring software solutions in our review, CleverControl's customer support team works primarily through a ticket system. The support ticket system issues you a unique number that can be used to track the progress of your support request and any comments from the tech support team. In addition to the ticket system, CleverControl maintains an archive of all your past requests and their resolution. The company also offers a FAQs section on its website to help you troubleshoot more common problems on your own.
Limitations
CleverControl offers admins a lot of features, but it is somewhat less customizable than other leading solutions we reviewed. For example, the alerts and notifications function is a bit more restrictive it is in other software. However, CleverControl keeps tabs on so many aspects of employee usage that the dashboard contains most of the information you could request through alerts anyway. It is also a bit more difficult to navigate to a page where you can set the specific parameters, rules and policies that are essential to employee monitoring.
Editor's Note: Looking for an employee monitoring solution that will help you ensure your employees are on task and productive? Fill out the questionnaire below and our vendor partners will contact you with more information.
Image Credit: undrey / Getty Images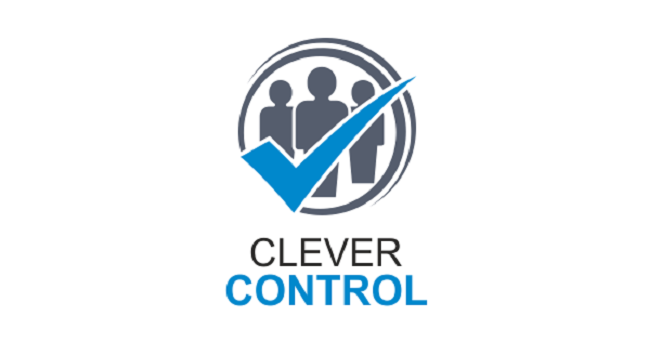 CleverControl
The Verdict
CleverControl offers a range of employee monitoring features in a user-friendly system that isn't overwhelming or difficult to learn. It is a good choice for businesses that want comprehensive monitoring capabilities without the steep learning curve.

Adam Uzialko
business.com Staff
Adam Uzialko is a writer and editor at business.com and Business News Daily. He has 7 years of professional experience with a focus on small businesses and startups. He has covered topics including digital marketing, SEO, business communications, and public policy. He has also written about emerging technologies and their intersection with business, including artificial intelligence, the Internet of Things, and blockchain.