Clover Review
By Business.com Editorial Staff
Last Modified: January 24, 2019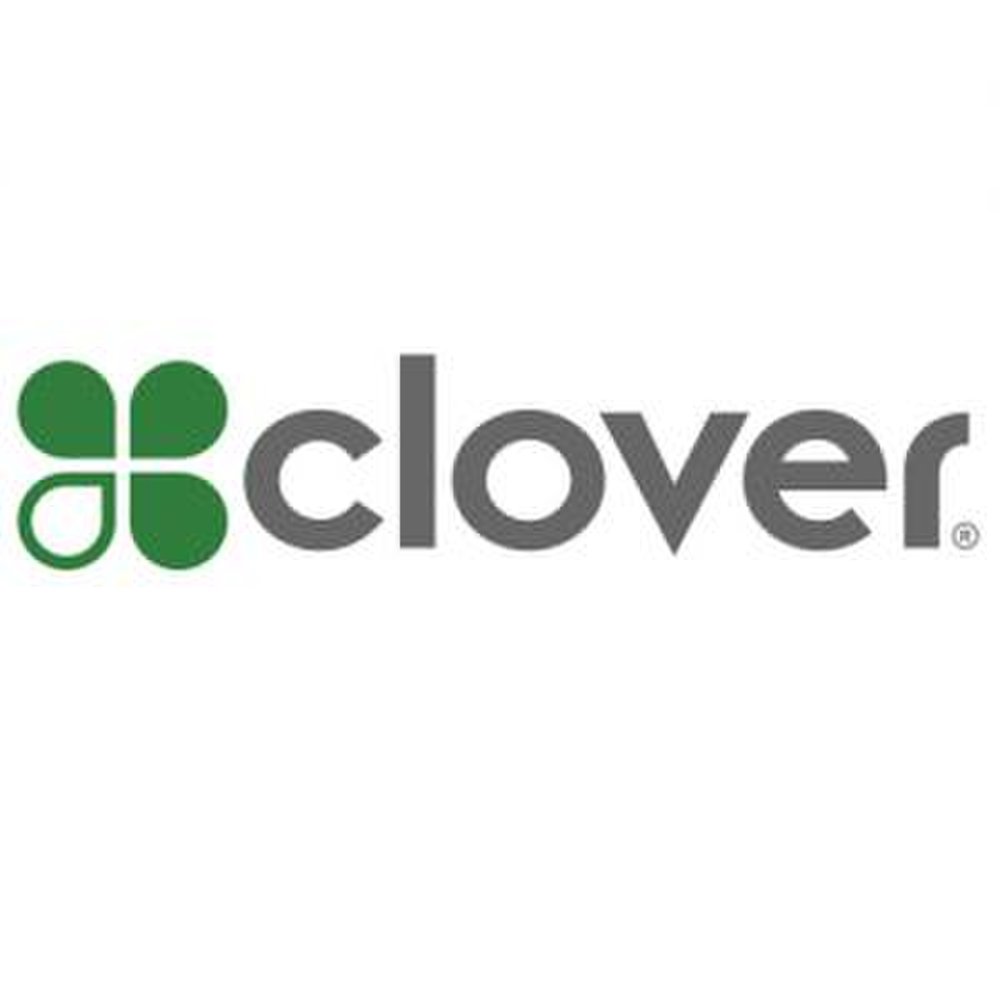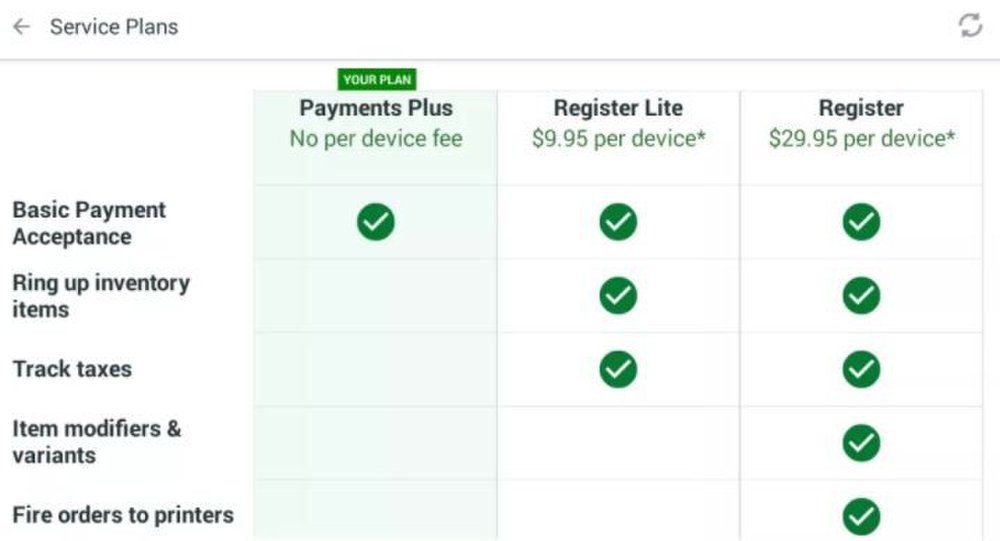 You can find Clover's pricing in the FAQs section of its website, though you have to hunt for it.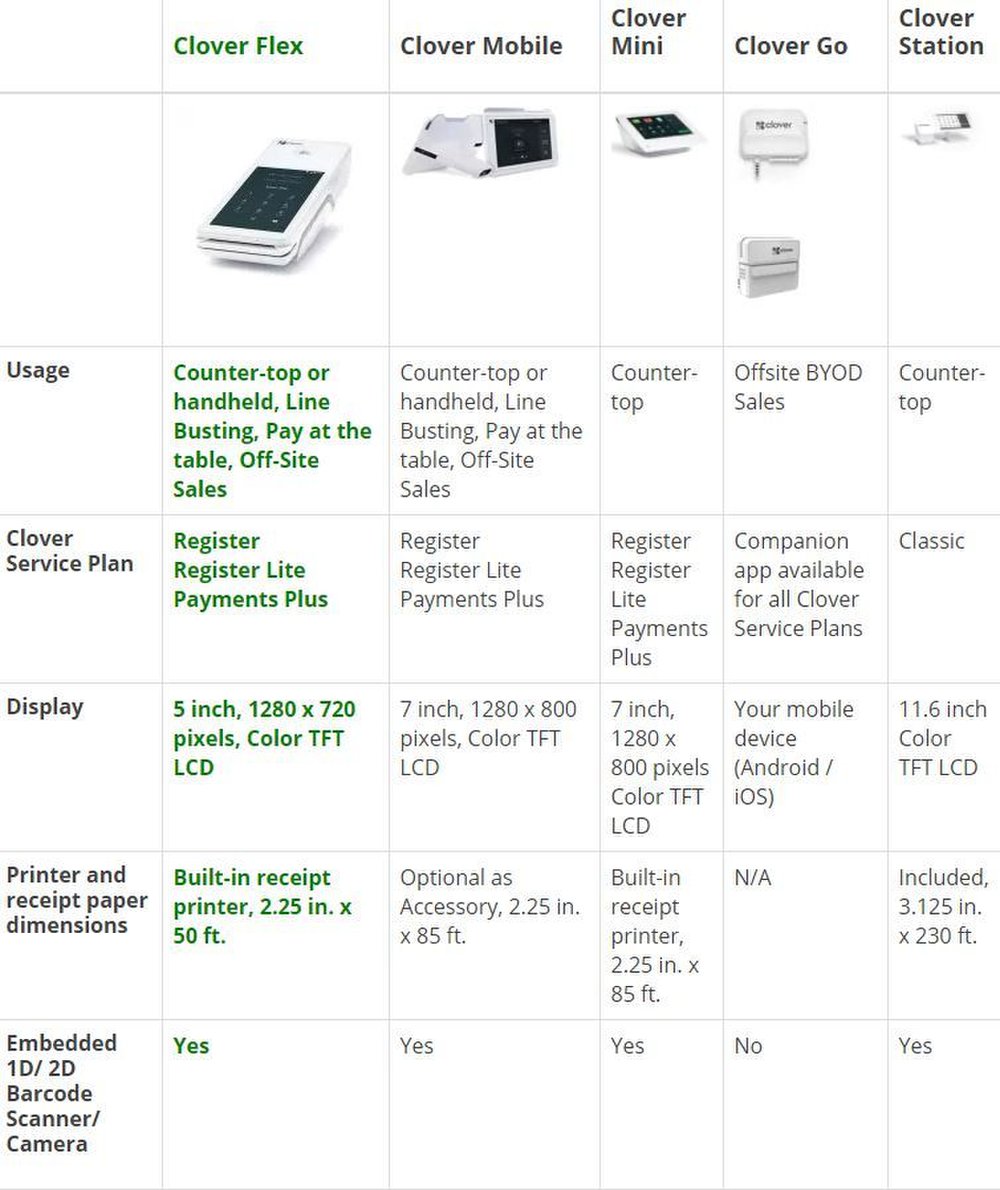 Five POS hardware options are available. You can use your Android tablets and phones with Clover Go.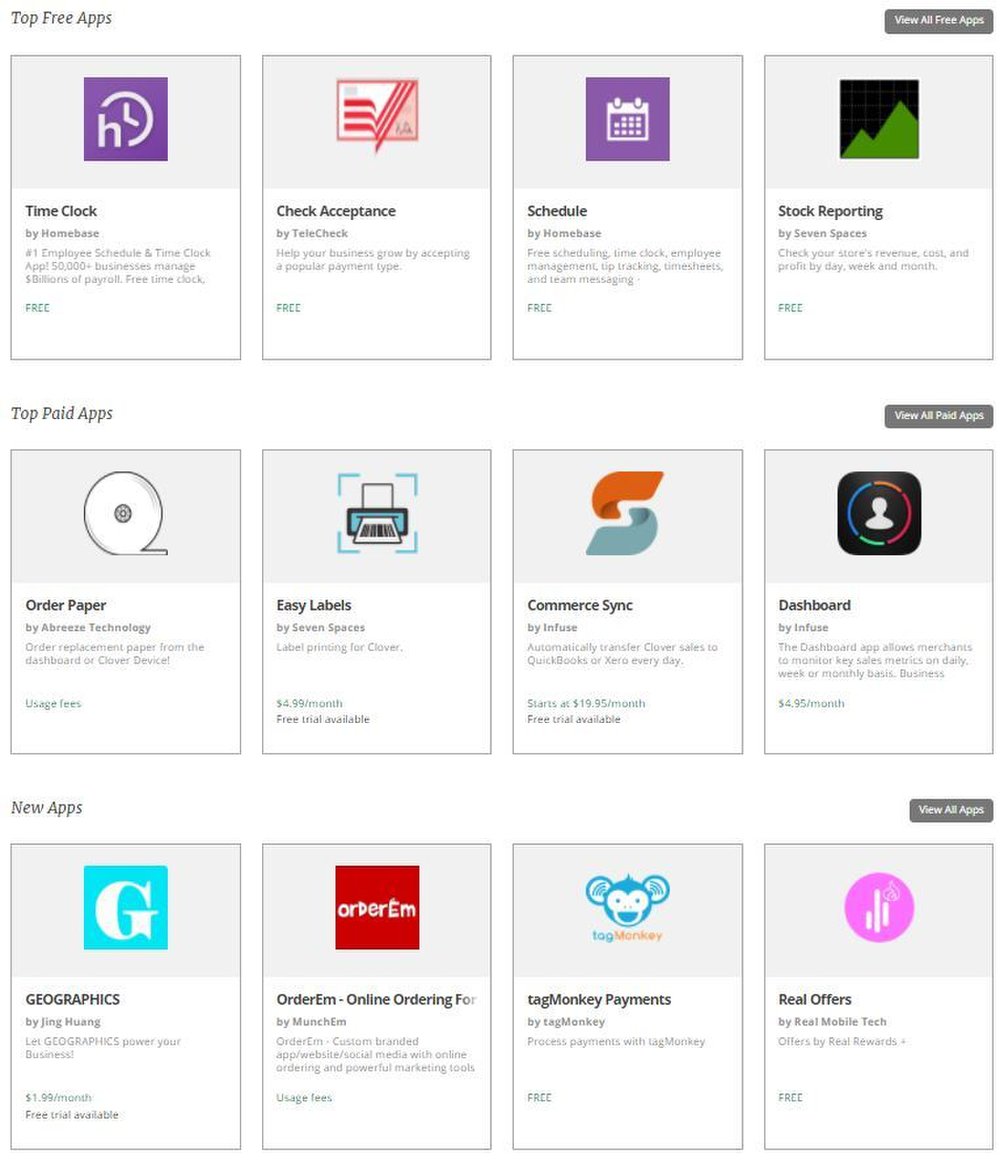 You can add more functionality to Clover by installing integrations from its app market.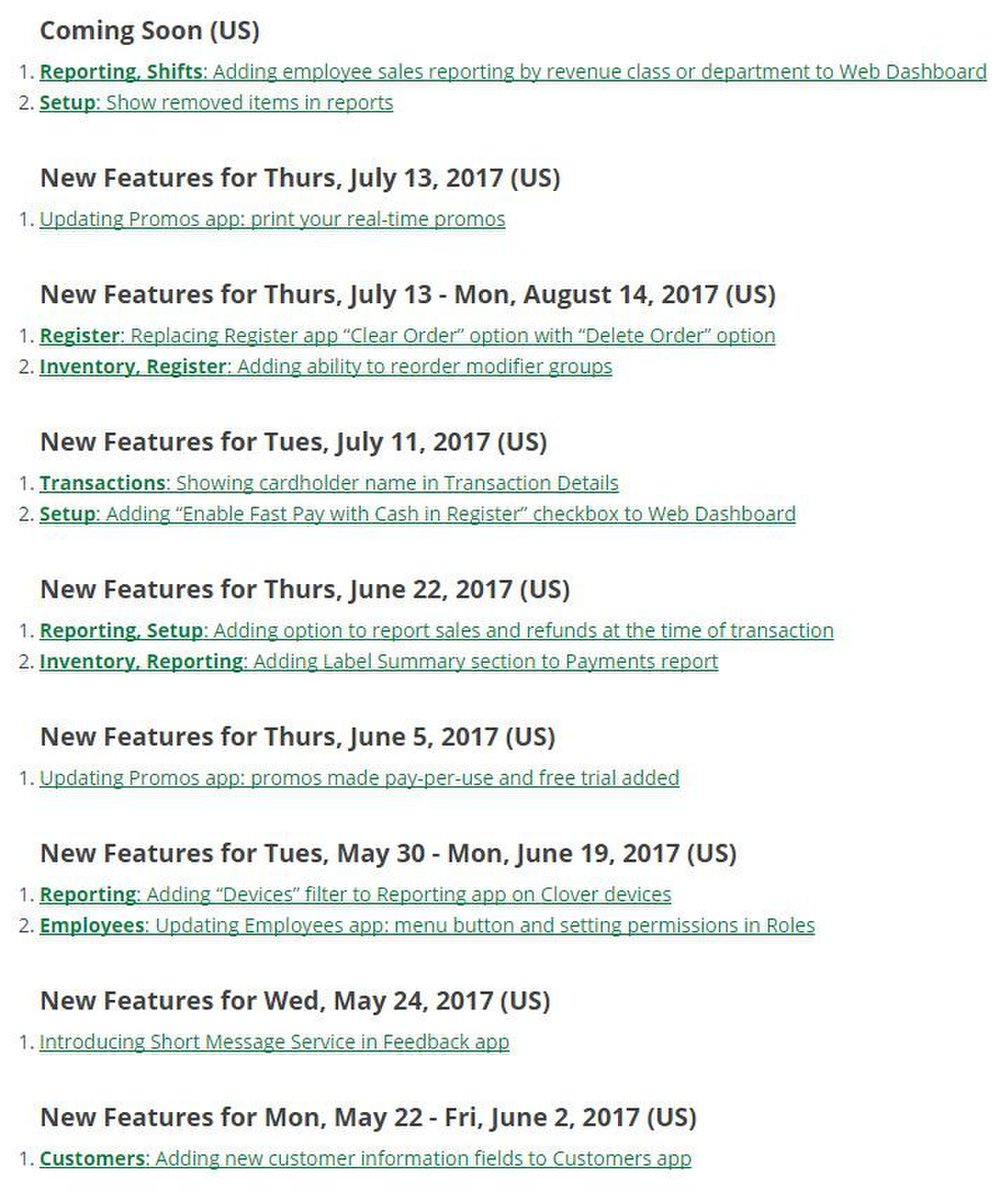 Clover is regularly updated, and you can read about new features on the announcements page of the website's help section.
Clover is the Android POS system developed by payment processing giant First Data. It's widely available, offered by over 3,000 banks and credit card processing companies. It's primarily a retail POS system, but restaurants and service-based businesses can also use it by adding apps to the system that add the point-of-sale functionality they need for their respective industries. Clover is a scalable system that can be used by businesses of all sizes, including those with multiple locations.
Clover's software pricing is posted on the company's website, though it's hard to find, as it's tucked in the FAQs section. Three service plans are available from Clover, and its pricing is competitive. There's no monthly subscription fee for Payments Plus, and it can be used to accept payment and to manage employees and customers, but it has limited access to the app market. The Register Lite plan costs $9.95 per device per month and, in addition to the Payments Plus features, includes basic inventory and order management and has greater access to the app market. The Register plan (also called the Classic plan) costs $29.95 per device per month and has advanced inventory and order management features and full access to the app market.

Whether you must sign a long-term contract or receive service on a month-to-month basis depends on the credit card processing company you work with. As mentioned above, thousands of financial institutions offer Clover, so you have ample choices for this service.
Clover has five options for POS hardware, and you can use multiple device types at your business: Clover Station, Clover Mini, Clover Mobile, Clover Go and the new Clover Flex. You can use Clover Go with your Android tablets and phones. Purchasing your POS hardware upfront is always your best, least expensive option, but your ability to do this, and the prices you pay, are determined by the payment processor you choose to work with. Some processors may prefer that you lease the equipment, locking you into lengthy leasing contracts, which are often noncancelable. Before selecting a company as your processor and Clover provider, you should ask about contracts and equipment purchasing options as well as rates and fees.
This POS system has all of the management features we looked for, though some are only available with higher service tiers or as integrations. For example, although Clover has reporting tools, you'll need a reporting app to get the hourly sales report, which can help you identify your slow and busy times, and the product mix report that shows your best-selling and most profitable products. Basic inventory management is available with the Register Lite tier, and advanced inventory features come with the Register plan. If you want to receive alerts when your inventory is low or you want the system to manage your vendors and help you create purchase orders, these features are available through an app.
Overnight shipping is available if you experience an equipment failure and need replacement parts. If you need customer support, you can contact the company through the help app on your Clover device or call 24/7. It also offers live video chat if you need remote assistance. The company's website has get-started and troubleshooting guides you can also consult for help, as well as an announcements page that lists new features and a blog with articles of interest to small business owners.
Clover is a good Android POS system for businesses that want a customizable system. Through its app market, you can find integrations for loyalty programs, reporting, inventory and more. Its monthly subscription prices for its software are competitive, and you have a vast number of choices for your payment processing service. However, you must use Clover's proprietary POS equipment, and Clover Go is the only device you can use with your Android tablets and phones.


Business.com Editorial Staff
The purpose of our community is to connect small business owners with experienced industry experts who can address their questions, offer direction, and share best practices. We are always looking for fresh perspectives to join our contributor program. If you're an expert working in your field – whether as an employee, entrepreneur, or consultant – we'd love to help you share your voice with our readers and the Business.com community. We work hard to only publish high-quality and relevant content to our small business audience. To help us ensure you are the right fit, we ask that you take the time to complete a short application: https://www.business.com/contributor/apply/ We can't wait to hear what you have to say!