Canon ImageRunner Advance C5535i II Review
Canon creates digital imaging solutions targeted to consumers, small- and medium-sized businesses, and enterprises, from color copiers and cameras to camcorders and projectors. It offers many options for color copiers, especially high-end options that may be a best fit for an enterprise. The ImageRunner Advance C5535i II is a top-of-the-line color copier that any midsize or enterprise-level business can benefit from. It offers quality image production without sacrificing speed, so your business can get work done.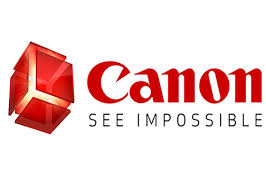 Canon ImageRunner Advance C5535i II
The Verdict
The Canon ImageRunner Advance C5535i II is an ideal digital copier choice for businesses needing enterprise-level functionality.
To view all of our recommendations for copiers, visit our best picks page.
Plans and Pricing
The Canon imageRunner Advance C5535i II has an MSRP of $15,000. Leasing options are available, and you must purchase it through an authorized reseller. Additionally, there are numerous configuration options that may affect the price but that allow you to customize the machine to suit your needs. For instance, you could add a high-capacity cassette, a USB keyboard, a convenience stapler or even a braille label kit.
The company offers online product manuals and video how-tos. The company also offers CarePAK service plans that cost extra.
Features
The Canon iR Advance C5535i II is a color laser multifunction printer, which allows you to print, copy, scan and fax from one machine. It prints and copies up to 35 pages per minute in both color and black and white and color. It offers a standard paper capacity of 1,200 sheets, but you can increase this to more than 3,000 sheets by using the external tray. It takes 10 seconds to warm up either from powering on or from sleep mode.
One theme that is seen across the imageRunner Advance C5535i II specs is flexibility: flexible paper handling, the ability to meet many different needs and serve workgroups of varying sizes, the ability to configure the printer numerous ways. At this price point, businesses may appreciate that they can custom configure the color copier to exclusively fit their needs.
The iR Advance C5535i II takes many now standard usability features and gives them an upgrade. For example, the touchscreen is larger than most, at 10.1-inches and is built to function with a smartphone-like user experience.
Users can customize their printer experience in settings under My Advance. And the printer comes fully integrated with all the modern cloud services, such as Google Drive and Box. It's built to be intuitive and user friendly, an important element to avoid confusion and reduce training needs.
The C5535i comes with built-in security features designed to protect confidential information. Businesses that must comply with certain regulations will find these settings useful.
The printer's security settings are all password-protected and can be controlled in a central location, which streamlines workflows on the IT administrator side. For users, access to the printer can be controlled by several ways, such as PIN codes, passwords, card readers or even a picture login.
For larger businesses where cost control plays a greater role, the iR Advance C5535i can help achieve efficiencies there. All usage can be tracked and allocated to specific departments. Companies can also implement policies directly within the printer, by restricting or limiting access. This can cut down on excessive printing. And, accounting teams will appreciate that they can download a comprehensive printing report and view costs.
Drawbacks
The biggest drawback to the Canon imageRunner Advance C5535i is its price. A price of $15,000 is a big-ticket item for most small or mid-size businesses, which is why the C5535i is better suited for mid-size and larger businesses, ones that border on enterprises.
But this multifunction digital copier offers a slew of custom configurations and enterprise features designed to help drive cost efficiencies. For businesses needing greater security and control over their printing devices, this price point may be worth it. Most businesses, though, would consider leasing this copier.
Another thing to note – and it may not be an explicit drawback – is the size and weight. This printer weights 313 pounds, by far the heaviest printer among those that we've reviewed. It's 24 3/8 x 29 1/4 x 37 3/8 inches. If a business needs a printer that is easily moved or sits on a desk, this printer is not it.
Editor's Note: Looking for a copier for your business? Click the Compare Quotes button below to have our sister site BuyerZone connect you with vendors that can help.
Image Credit: Getty Images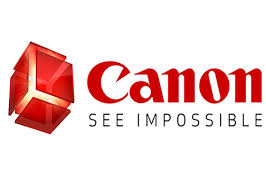 Canon ImageRunner Advance C5535i II
The Verdict
The Canon ImageRunner Advance C5535i II is an ideal digital copier choice for businesses needing enterprise-level functionality.

Joanna Furlong
business.com Contributing Writer
Joanna Furlong is a freelance writer and content strategist based in Southern California. Her background is in digital marketing, but she's been writing professionally for more than 10 years. She partners with startups, technology companies and small businesses across the U.S. to tell their brand stories through compelling content. And, she loves to report on the intersection where business, management and technology collide.