Contalog Review
By Business.com Editorial Staff
Last Modified: January 24, 2019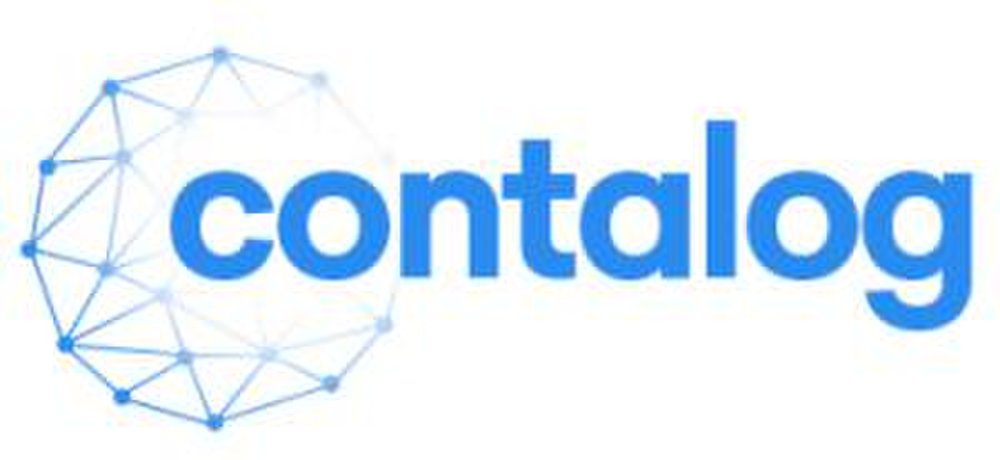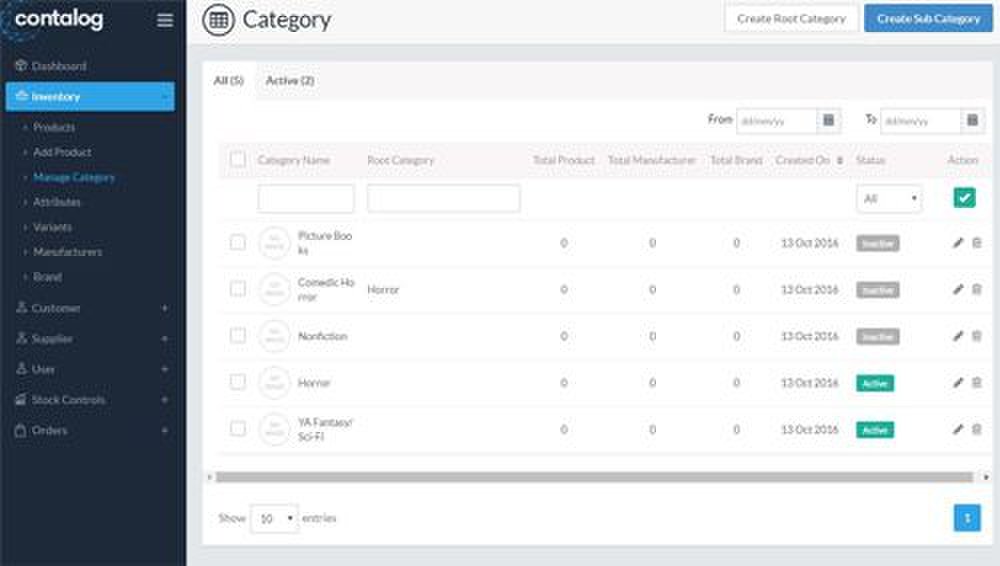 Contalog image: You can organize your products by separating them into different categories.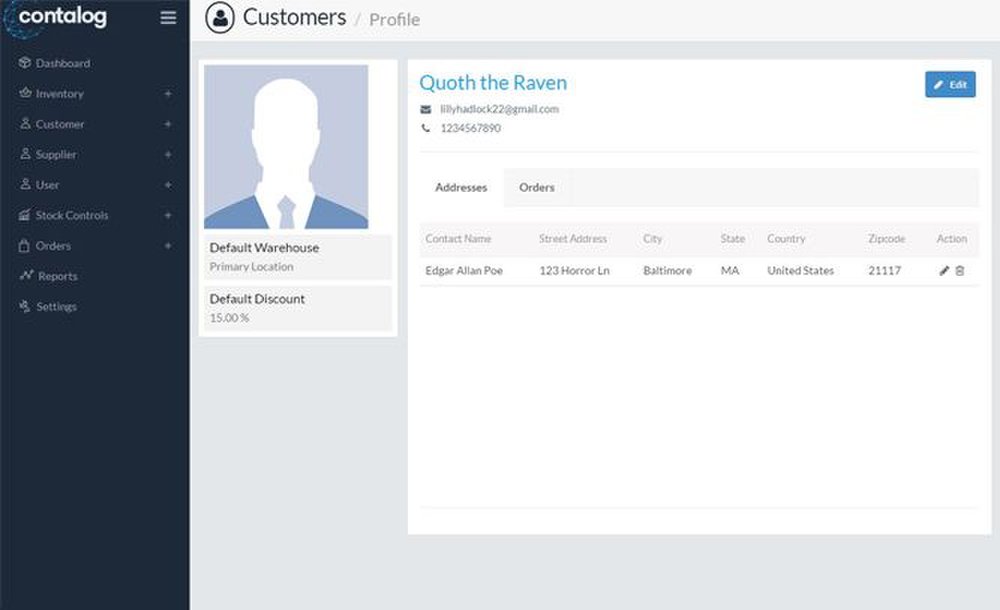 Contalog image: Contalog lets you create customer profiles so you can store customers' pertinent information in the platform.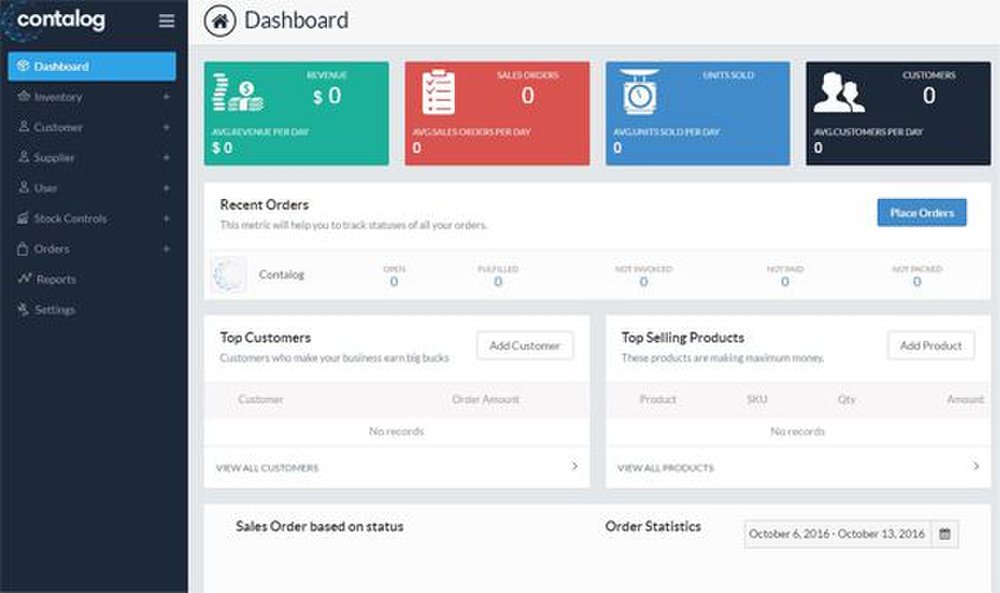 Contalog image: The dashboard helps you quickly track your revenue, sales orders, units sold and customers per day.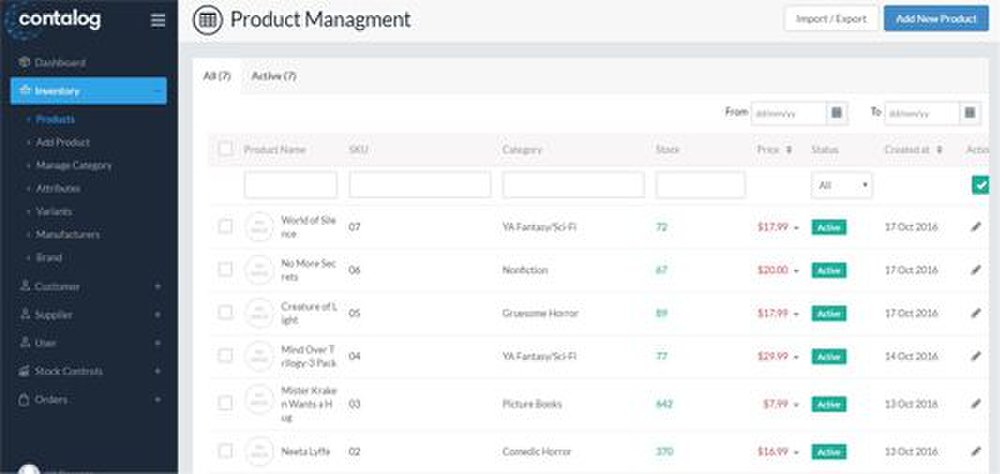 Contalog image: You can manage and edit your product information from the product management page.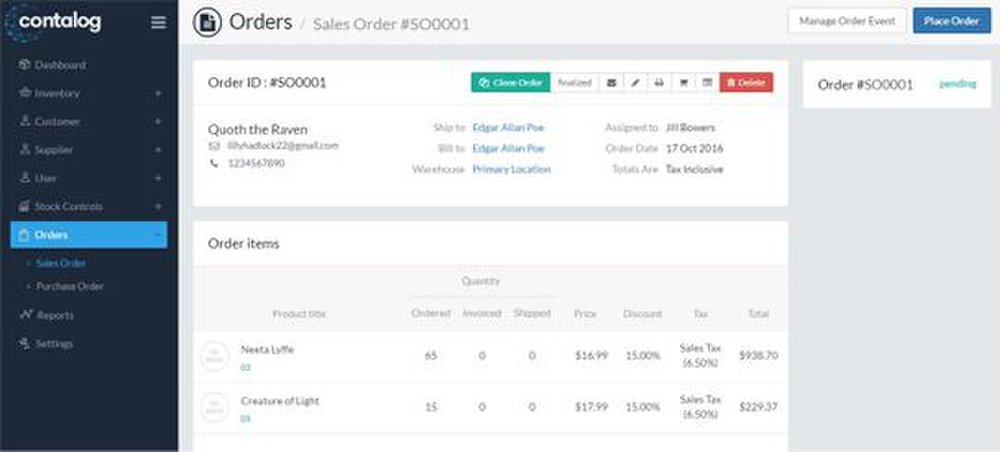 Contalog image: You can clone finalized sales orders to quickly and easily repeat an order.
Contalog is an inventory software program that comes with a variety of other options for small businesses, including eCommerce management. The inventory software rated well on the features for tracking your stock and in administrating your business. We found some features lacking, however, such as limited product importing capabilities.
This is a SaaS-based inventory program with a companion mobile app. The benefit of using a SaaS program is that you can access it on any computer you use. A mobile app gives you flexibility to manage your inventory on the go.

There are several plans to choose from, each one with a different price. The most basic plan is free and is suited for small businesses that only have 100 orders a month. Different plans can process more orders and also allow you to add on to the basic software.
Our reviewers rated each inventory management software on its efficiency, which takes into account the ease of use, the user interface and how accurate the applications track inventory. Contalog received an 85 percent for its efficiency. We found this to be a very accurate program for tracking inventory, but it is not the most intuitive program. It took us a while to figure out how to manually adjust the amount of products in stock. Contalog also has additional steps for finalizing a purchase order, which we found to be somewhat confusing and tedious.
Another important facet of this inventory program is the options it provides for importing your products. With Contalog you can manually add products, upload from a spreadsheet or import from your shopping site. You cannot input by serial number or scan the barcodes.
Contalog integrates which your ecommerce platform so your inventory can be updated automatically as customers buy from you. You can also receive low-inventory notifications from this software.
One drawback of choosing Contalog is that is doesn't have its own proprietary point-of-sale (POS) system. You'll need to find a third-party POS system. With its various options for integrating with eCommerce platforms, this inventory management program is well suited for businesses that sell their wares primarily online.
You can export product data in a variety of formats including CSV and XLS. Contalog also supports multiple languages, access levels and can provide you with customer reports. Support options include phone, email and live chat.
Contalog is an inventory software application well suited to eCommerce businesses. You can import products directly from your shopping site. There are some aspects to the program, however, that are time consuming and not particularly intuitive, especially when finalizing purchase orders.


Business.com Editorial Staff
The purpose of our community is to connect small business owners with experienced industry experts who can address their questions, offer direction, and share best practices. We are always looking for fresh perspectives to join our contributor program. If you're an expert working in your field – whether as an employee, entrepreneur, or consultant – we'd love to help you share your voice with our readers and the Business.com community. We work hard to only publish high-quality and relevant content to our small business audience. To help us ensure you are the right fit, we ask that you take the time to complete a short application: https://www.business.com/contributor/apply/ We can't wait to hear what you have to say!